The Lovense Lush 3 and the Lovense Dolce are 2 of the most popular wearable sex tech toys from one of the largest and most popular sex toy manufacturers in the world.
At first glance, they look very similar, if not identical.
They are both made of pink silicone with a kind of U shape, they are both waterproof and rechargeable, and they both use Lovense's remote app to feature remote control functionality.
What is the difference between the Lush 3 and the Dolce, and which should you choose?
In this article, we'll look at how these 2 toys are different to try to figure out which one is right for you.
Which is More Powerful?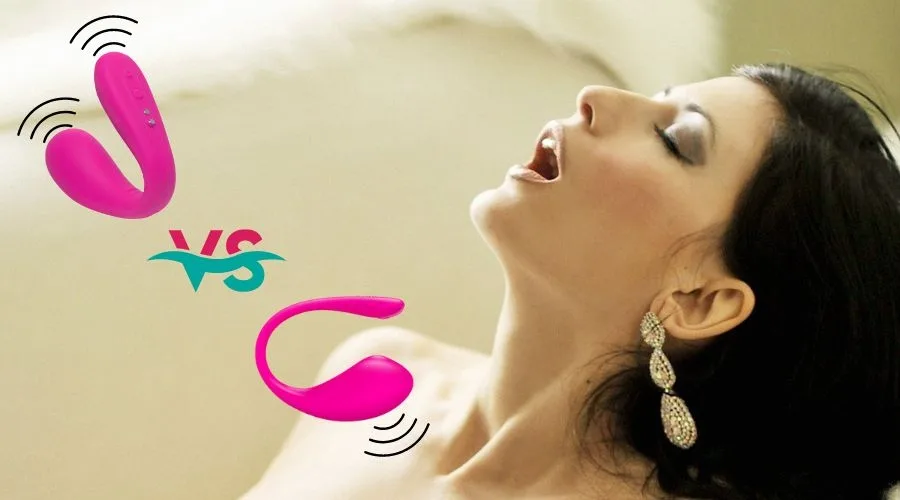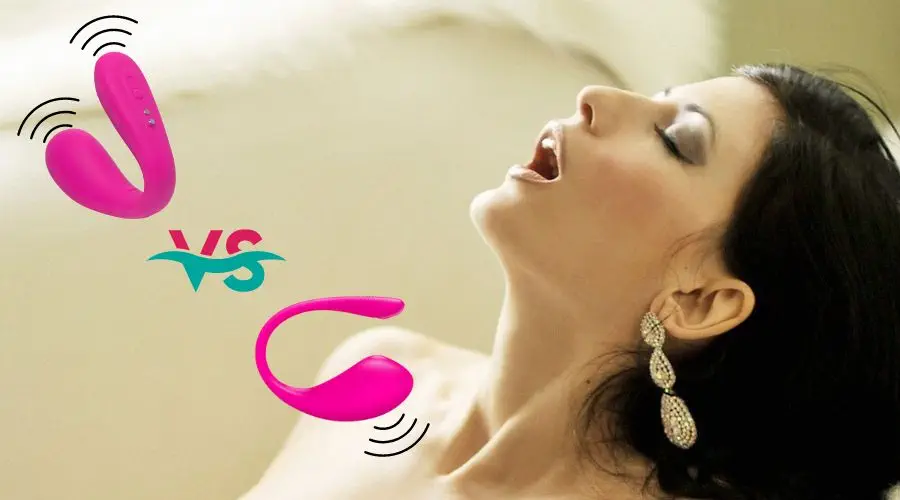 Lovense has not grown to dominate the sex tech industry without delivering its fair share of orgasms, and there is more than enough power in either of these toys to get the job done.
However, if you are a vagina-haver who likes a lot of power under the hood, it is worth comparing the sheer vibrational energy of these 2 very similar toys.
Firstly, this is comparing apples and oranges, because while the Lush 3 has a single G-spot motor, the Lovense Dolce has 2 different motors – one for G-spot stimulation and another for clitoral stimulation.
Both toys are roughly equal when it comes to G-spot stimulation. They both pack a major punch and do a great job of delivering shaking G-spot orgasms.
If you are looking for an inserted toy that has enough rumble to push you over the edge, don't worry – Lovense has you covered.
It's a different story when it comes to the clit.
Although the Lovense Lush has a separate arm that reaches out to touch the clitoris and deliver some secondhand vibration, it is a very thin extension without a motor of its own.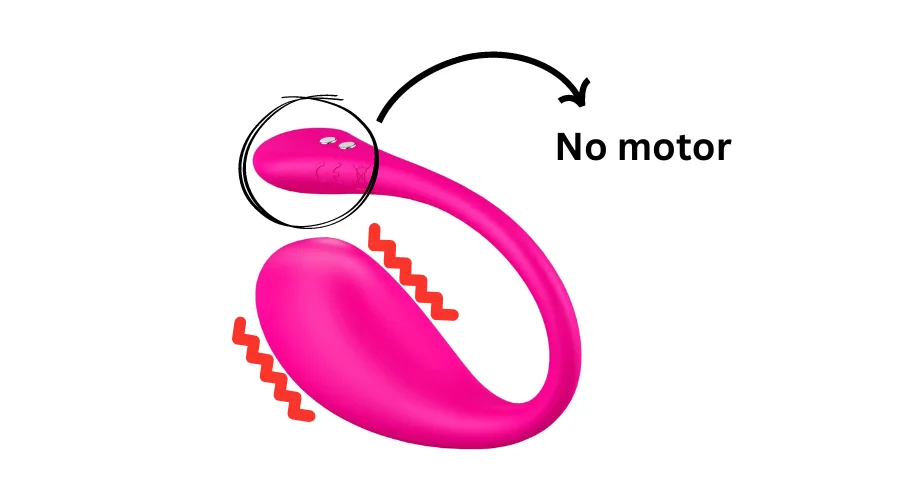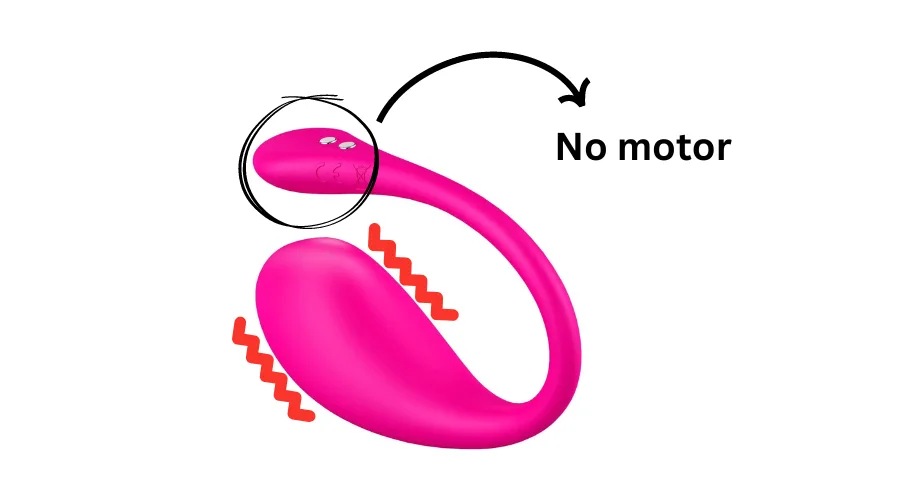 Technically, the whole toy rumbles due to the G-spot motor, and some of that energy is transferred to the clit, but in practice, this isn't much.
The Dolce, on the other hand, has a dedicated second motor in the clitoral arm that delivers a powerful buzz.
One of the great things about the Dolce is that these two motors working together make the entire toy vibrate that much more intensely, which means that you can even feel the vibration in the space between the two motors.
When it comes to the vibrational power in these two toys, the Lovense Dolce is the clear winner.
They are in dead heat when it comes to G-pot stimulation, but the Dolce has an entire extra motor to stimulate the G-spot that gives the toy an extra powerful rattle overall.
If you want a powerful engine in your toy, you're better off going with the Lovense Dolce over the Lovense Lush 3.
Which is Louder?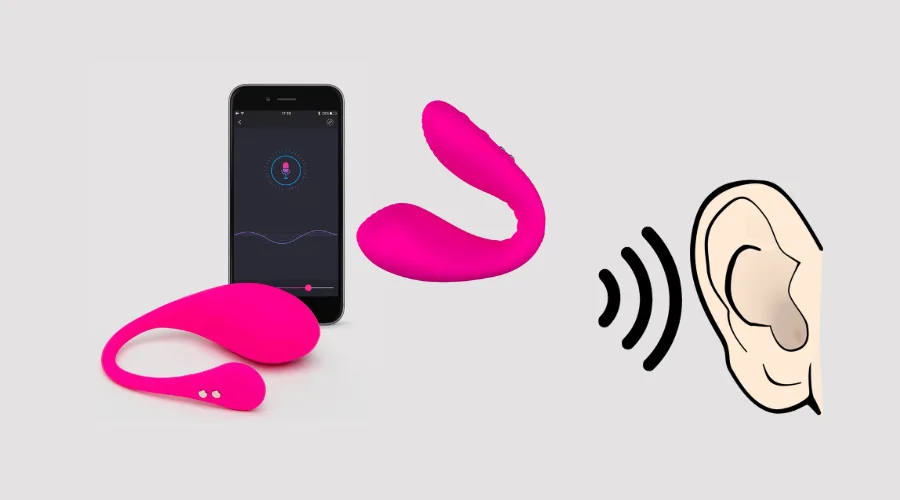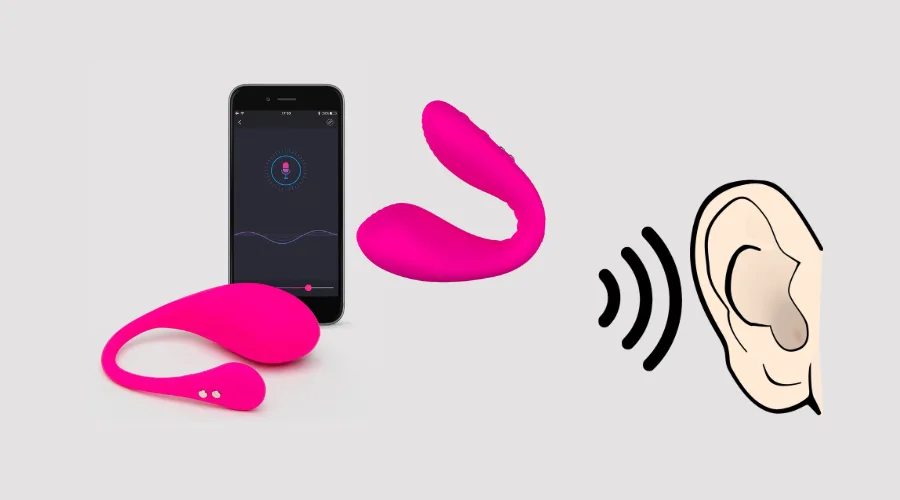 We all like a powerful vibrator, but in some situations, the noise can get a little awkward.
One of the reasons Lush is the leader in sex tech is that so many people are turned on by wearing these toys (and the Lush in particular) out in public, where their partner can control their pleasure – but they need to hide any expression.
It's a hot game, but if you hear a loud droning motor, that's a dead giveaway.
Then, it's not as much a game as it is an awkward social encounter in which you get caught masturbating in public.
The Lovense Lush is designed to avoid these kinds of encounters by being whisper quiet.
Although there is a slight rumble when it is inserted and worn under clothes, it is impossible to hear any sound.
Is the Dolce just as quiet?
Not exactly. With an extra motor to account for, it creates a little extra noise.
The Lovense Lush 3 reaches a maximum volume of 43 decibels when in operation, while the Lovense Dolce can be as loud as 50 decibels.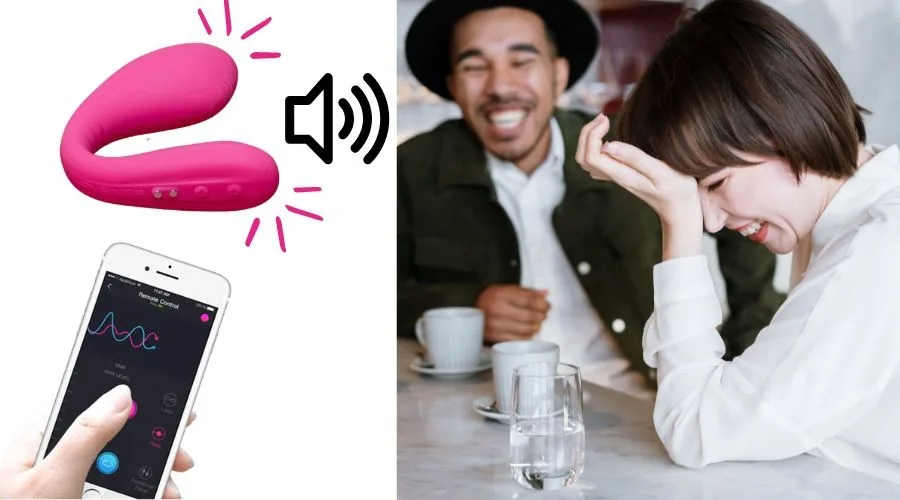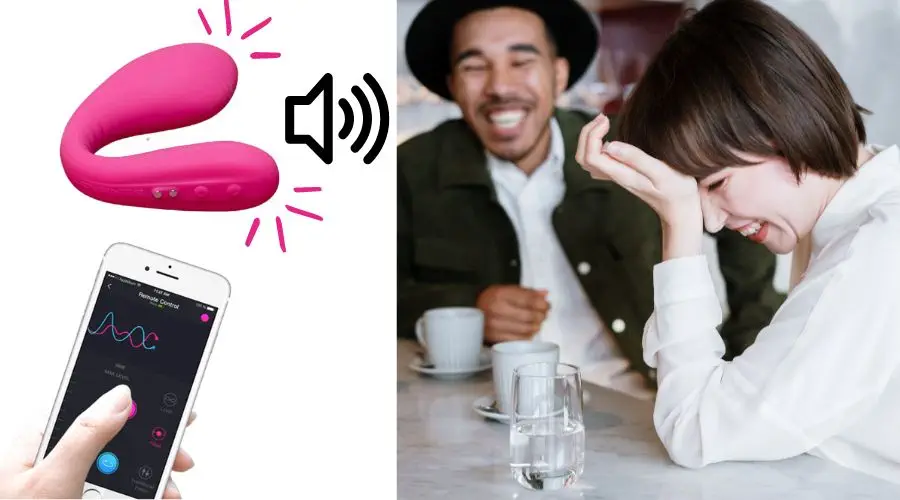 In practice, this means it can get a little bit too loud for public wear in quiet places, even though it is probably fine at the lower levels.
The extra buzz of a second motor can become audible when you are trying to keep quiet.
However, if you are not trying to wear your toy out in public, you will enjoy how quiet both toys are. Compared to other vibrating toys with similar power levels, they are both very quiet.
Which is More Comfortable?
Wearable sex tech needs to be, well, wearable.
Nobody wants a wearable vibrator that is uncomfortable and impractical, and that's why Lovense has spent a lot of research and development time creating products that are comfortable and intuitive to use.
Both the Dolce and the Lush 3 are designed to be flexible and ergonomic.
What does comfort mean when we are talking about sex toys?
Different users have different complaints, so it is worth talking about what people are hoping these toys will do.
The Lovense Lush 3 is designed to be comfortable to insert and use hands-free, and it accomplishes this basic goal.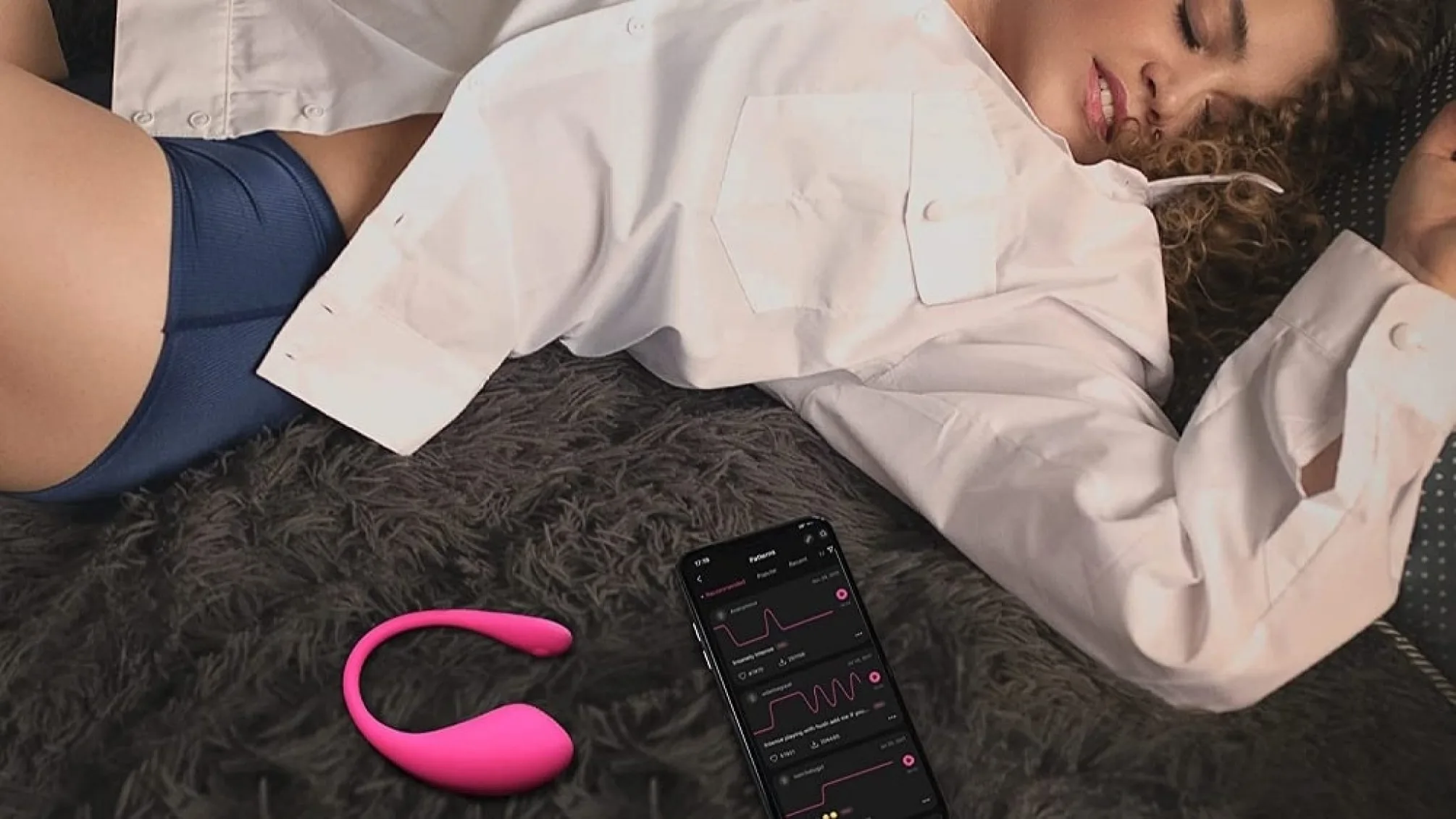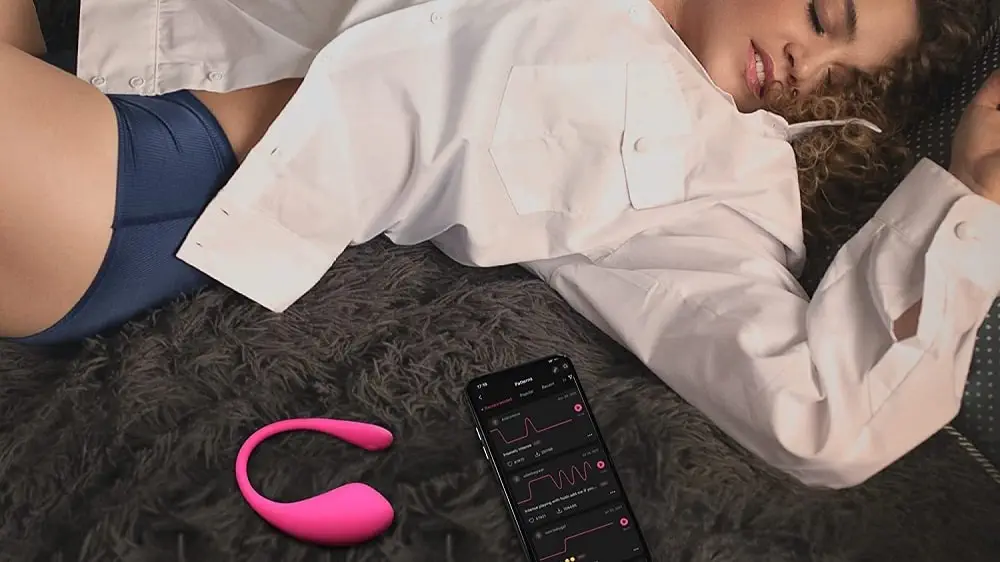 The Lush 3 is made from smooth and rounded silicone that is easy and comfortable to insert.
If you are playing in private at home, you can move it around to get comfortable and get the best results.
If you are in public, the Lush 3 will be effectively invisible underneath your clothes and will remain in place in your underwear.
The most common complaints that users have when it comes to comfort and wearability in the Lovense Lush 3 relate to it falling out or shifting in position.
It is designed to get you wet and that extra lubrication can make it hard to keep it in place.
Most users who wear it out in public end up needing to go to the bathroom at least once to readjust. However, for many, it is worth it because the Lush 3 is silent, invisible, and effective.
The Dolce is easier to keep in position than the Lush 3 and less likely to slip out, due to the firm clitoral arm.
Although it is technically less bendable and flexible than the clitoral arm of the Lush 3, it has a motor in it and is much more substantial than the loose appendage on the Lush.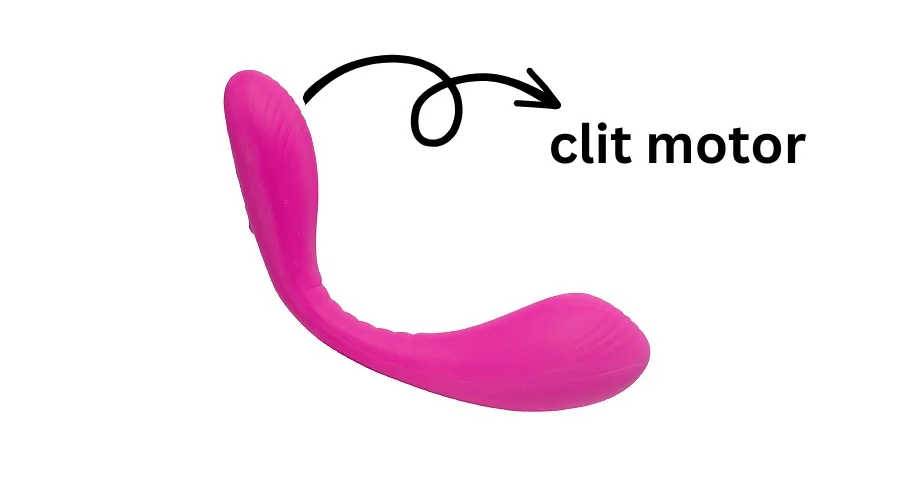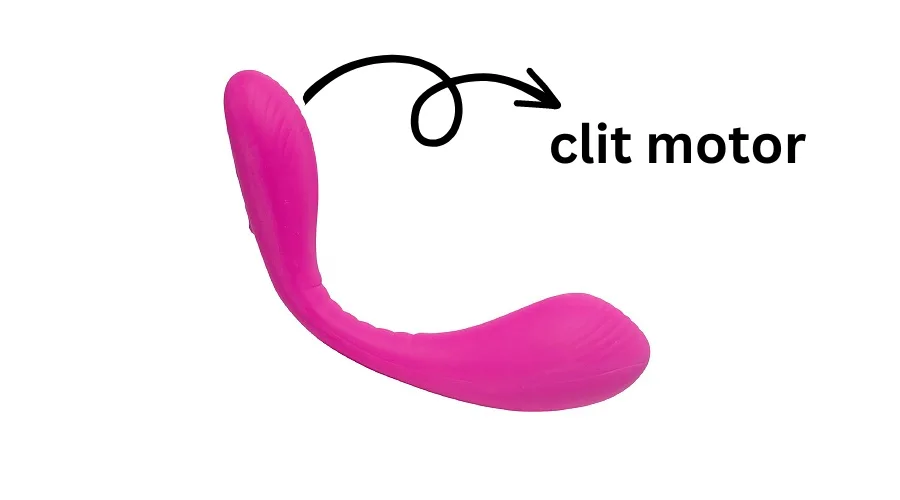 This means it is easier to keep it in place, and if you wear it out in public you are less likely to need to readjust it.
However, there are complaints when it comes to comfort with the Lovense Dolce, as well.
The Dolce is larger than the Lush 3, and more of it remains uninserted, resting against the vulva during wear.
This can lead to some vagina-havers feeling like it is too bulky to wear out in public, or even that it makes them feel like they have a penis.
When it comes to comfort, there are different complaints about both the Lush 3 and the Dolce, but overall, the Lovense Lush 3 is more comfortable than the Lovense Dolce.
Nobody likes to have a toy slip out while wearing it, but the Dolce is significantly bulkier, and fewer people choose to wear them out in public as a result of this, even if they remain effective in the bedroom.
Which has Better Battery Life?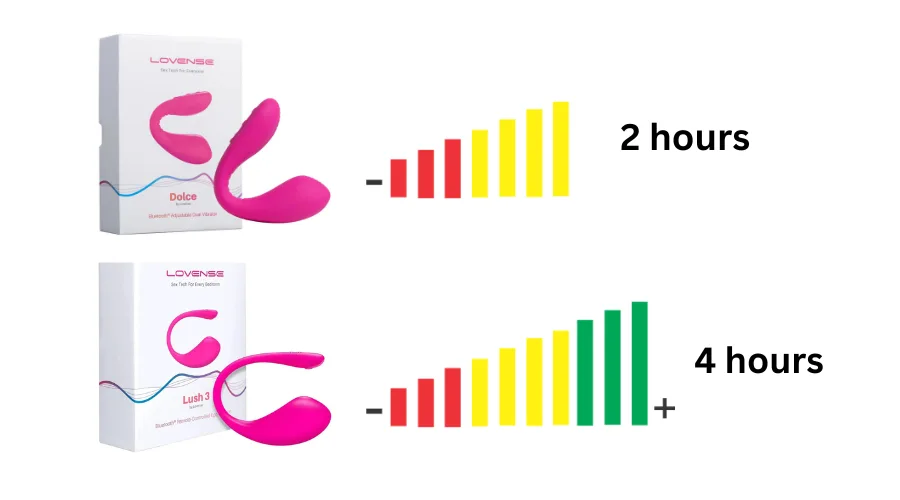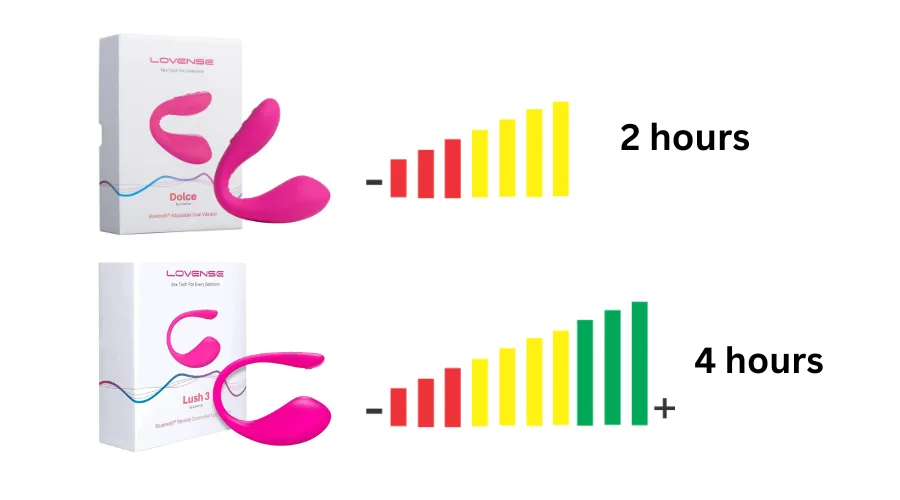 Have you ever been right in the middle of it and then zzz, the power dies?
Nobody likes that feeling, and with powerful inserted vibrators that also run on Bluetooth, like both the Lovense Lush 3 and Dolce, the possibility of an unceremonious fizzle due to a dead battery is a very real concern.
Lovense knows how to make a good vibrator, so they have equipped both of these toys with above-industry-average batteries that will last for a while, and are quick to recharge.
If you like extra long sessions and never want to run out of juice, which of these toys will keep you going the longest?
The Dolce will last for a total of 2 hours on a full charge.
That's probably enough time for most people, but you'll want to recharge between sessions. It takes a total of 70 minutes to recharge.
The Lovense Lush has more than twice as much battery life as the Dolce, lasting for more than 4 hours!
That's long enough to spend a half-day out in public before the vibrator dies. It takes a total of 85 minutes to recharge the Lovense Lush.
The Lovense Lush 3 has a much longer battery life than the Lovense Dolce.
Both toys have batteries that will do the trick, but if you're here for a good time as well as a long time, the Lovense Lush is the better vibrator.
Which is Better: The Lovense Dolce, or the Lovense Lush 3?
The Lovense Lush 3 and the Lovense Dolce are naturally competitors to each other, even though both are produced by Lovense.
They have a lot in common. Both toys use the Lovense remote app, which is an industry-best and a joy to use.
It is incredibly functional and consistent and comes standard.
Both toys are made from the highest-grade wearable silicone and are suitable to keep inside your body for extended periods.
Both toys are waterproof, rechargeable, and designed to be ergonomic and comfortable. Both deliver some incredible G-spot orgasms.
What differentiates the two toys is an emphasis on how they are used.
The Lovense Lush 3 is the third generation of their best-selling product, which is used primarily for long-distance stimulation.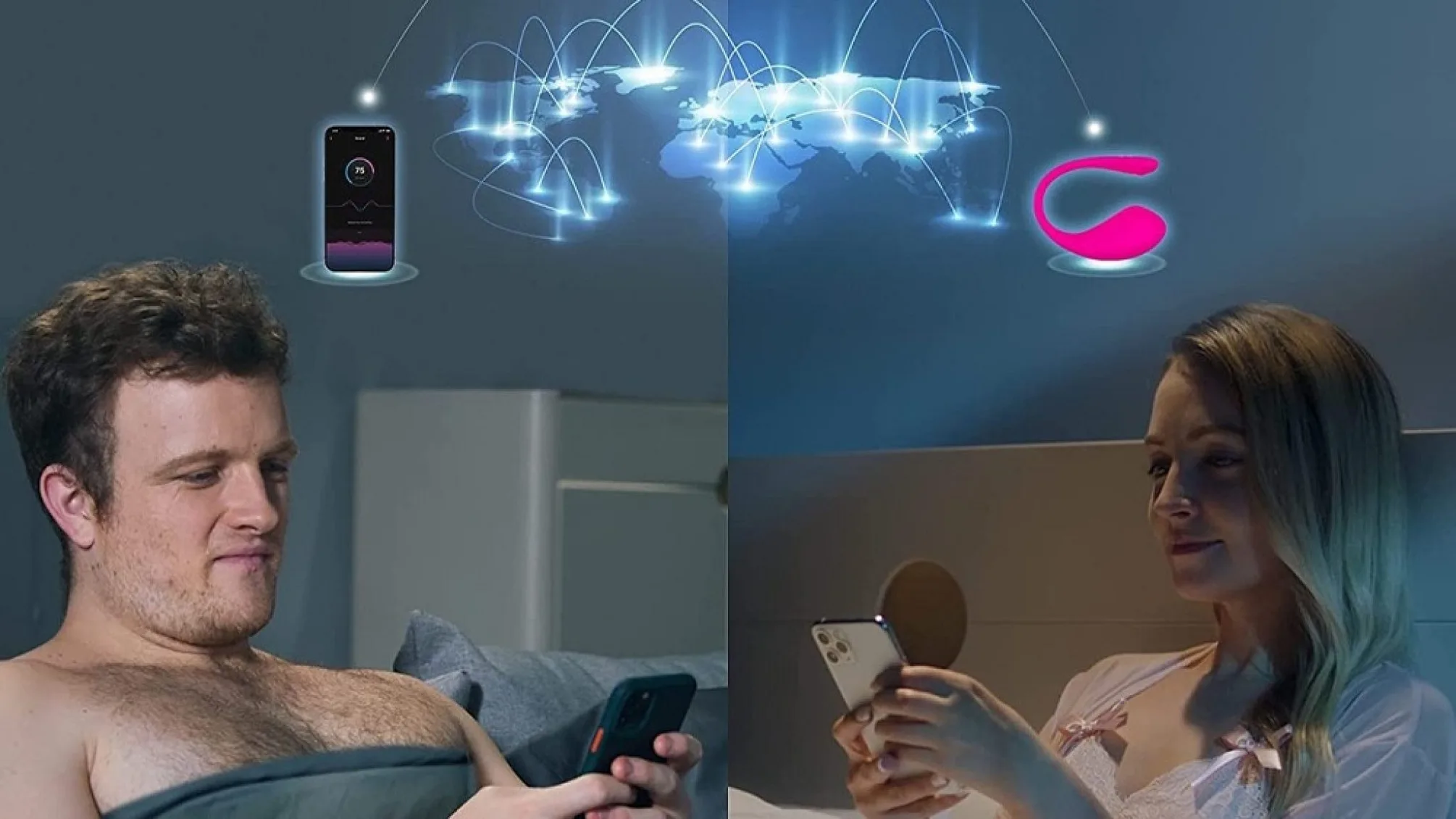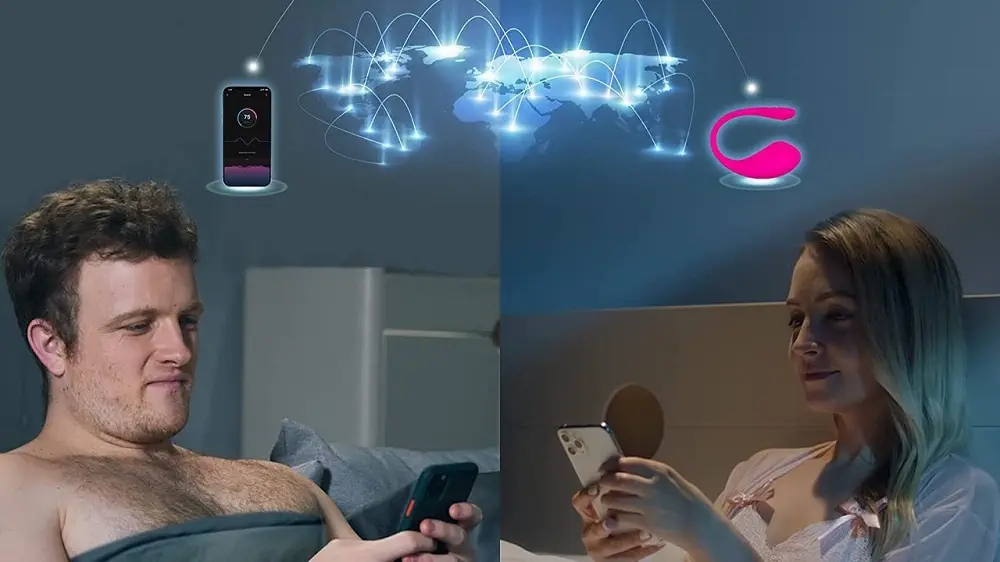 It is designed to be silent and comfortable so that it can be worn for extended periods in public.
Although it has a clitoral arm, this is a loose appendage without a motor that in practice doesn't usually deliver clitoral orgasms, although it can tap and pleasantly brush against the clitoris during use.
What the Lovense Lush 3 does well is silent but powerful G-spot stimulation in patterns and rhythms that can be controlled by a partner remotely via the app.
If you are looking for an app-controlled egg vibrator that you can trust from the best-in-the industry, the Lovense Lush 3 might be the right product for you.
However, what it won't do is provide consistent clitoral stimulation.
If that's important to you – as it is to the majority of women who need clitoral stimulation to have a satisfying orgasm – Lovense Dolce steps in to provide the perfect solution.
With a clitoral arm that contains an independent motor that can also be controlled independently, it can provide dual stimulation to both the clitoris and the G-spot at the same time for mixed orgasms.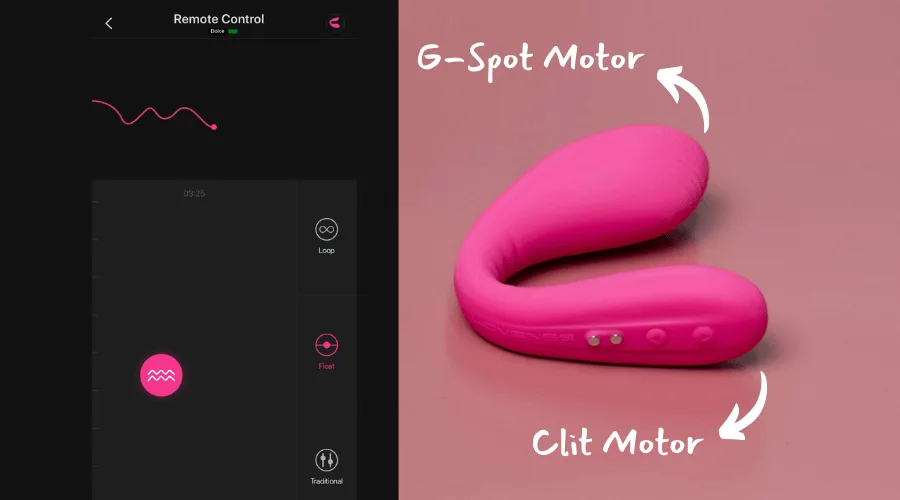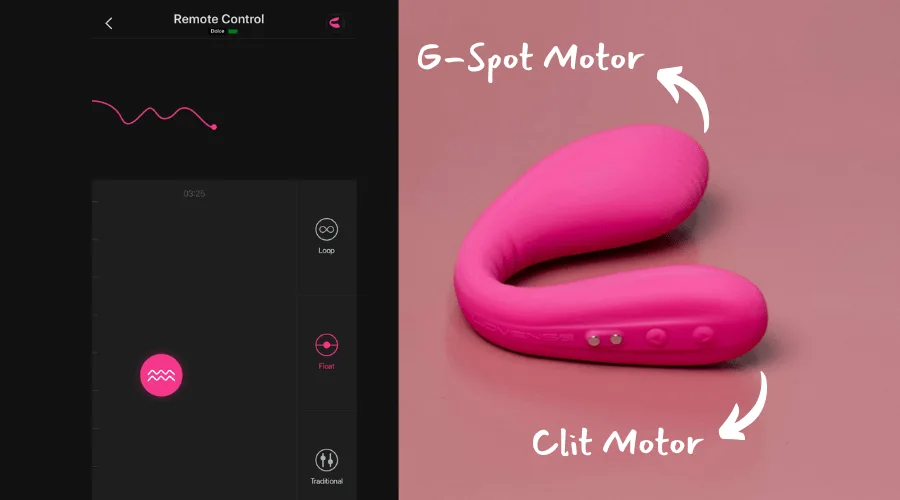 To provide this extra power to the clitoris, Dolce does give up some of the design elements that are most beloved in the Lovense Lush 3.
It is a little bit louder than the Lush 3, which could be a factor if you want to wear it in public in quiet spaces. It is also a fair bit bulkier than the Lush 3.
This makes it less likely to fall out, but that's also not much of a gain because it frequently slips and needs to be readjusted for the motor to be pressing directly against the clitoris.
Lastly, some women don't enjoy having that extra bulk between their legs.
So which is better? The Lovense Lush 3, or the Lovense Dolce?
At a similar price point, they are almost equal, however…
Overall, the Lovense Dolce is better than the Lovense Lush 3.
The additional motor for the clitoris delivers blended orgasms that are out of this world, and well worth a little bit of extra bulk and a slightly louder motor.
If you don't enjoy clitoral stimulation or blended orgasms, give it a pass, but if you want the toy that delivers the best orgasms consistently, it is hard to argue that the Lovense Dolce isn't the better toy.