If you love to live stream, then you already know that finding a good webcam is everything. The Lovense 4k Webcam might be what you've been looking for.
When poor streaming quality, fuzzy focus, annoying background noise, and unwelcome visitors follow a crappy camera purchase, it's disappointing and frustrating.
Lovense 4k Webcam fixes all of that. I've dealt with my fair share of webcam hell and this product was a kiss from heaven.
While this webcam is packed with great features, some of the beneficial perks stand out right away.
Lovense 4k Webcam: The Perfect Camming Companion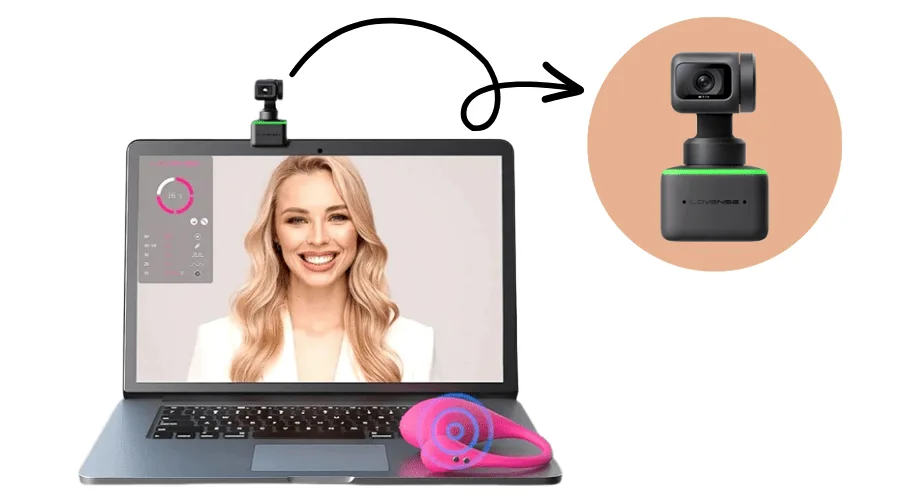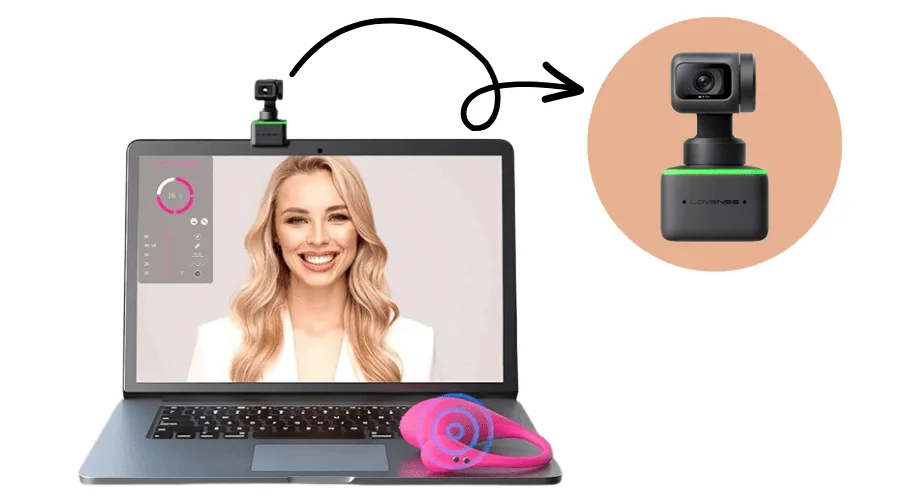 This webcam is compatible with various types of software, including OBS. So, you shouldn't have too much of a problem setting things up.
The company's website offers different tutorials to choose from, based on what type of streaming software you may use.
Like so many others, I use OBS to live stream. Lovense integrates nicely with the software.
It's pretty much a plug-in and follow-the-instructions situation. Although it is a simple setup, you can follow the tutorial if you aren't confident.
The other tutorials are based on general platforms, Stream Master, and the Lovense cam extension that utilizes OBS.
Somewhere between these options, you'll probably find the setup help and instructions you may need!
Here are the specs:
Size
2.48×1.38×1.77 inches (63x35x45 mm)
Weight
Sensor
½" 4k sensor
F1.8 aperture
Max Video Resolution
3840×2160@30fps
1920×1080@60fps (using HDR it's 30 fps)
Vertical is 1088×1920
Noise-Canceling Feature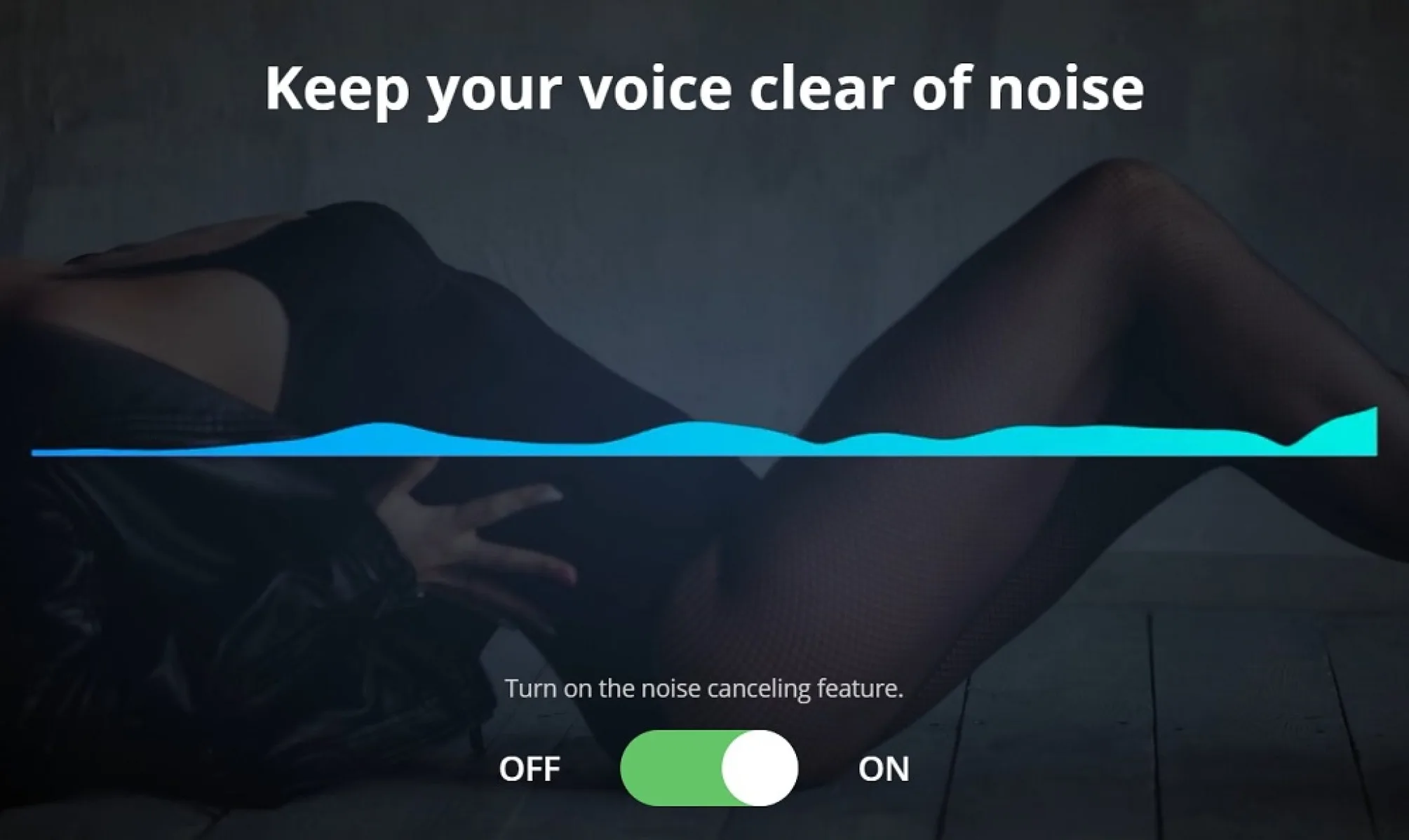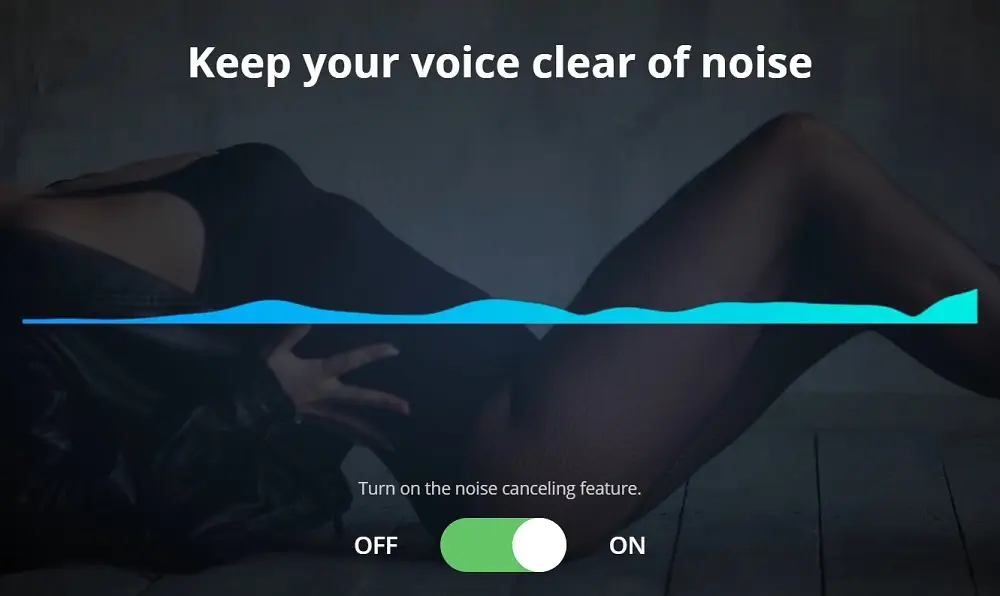 This feature is so helpful and refreshing that I can't even find the right words for it — but I'll try!
When you're in the midst of a cam session, background noise is incredibly distracting. It can ruin your entire mission and really kill an otherwise decent livestream, right?
Lovense gives us this lovely noise-canceling perk that shuts all of that down.
Anytime I create content, I want a clean stream. More importantly, my audience deserves it. This webcam makes it possible and does it well.
The webcam is designed to focus on what you communicate to your viewers.
Your voice, your words, and your actions are the focal point. Any noise outside of that is automatically muted.
Webcam Auto Tracking
One of the issues many of us deal with during a live stream is where to set ourselves up.
Often, I have to find the right placement so that I can optimize the stream. Lovense has AI auto-tracking that follows you and not your setup area.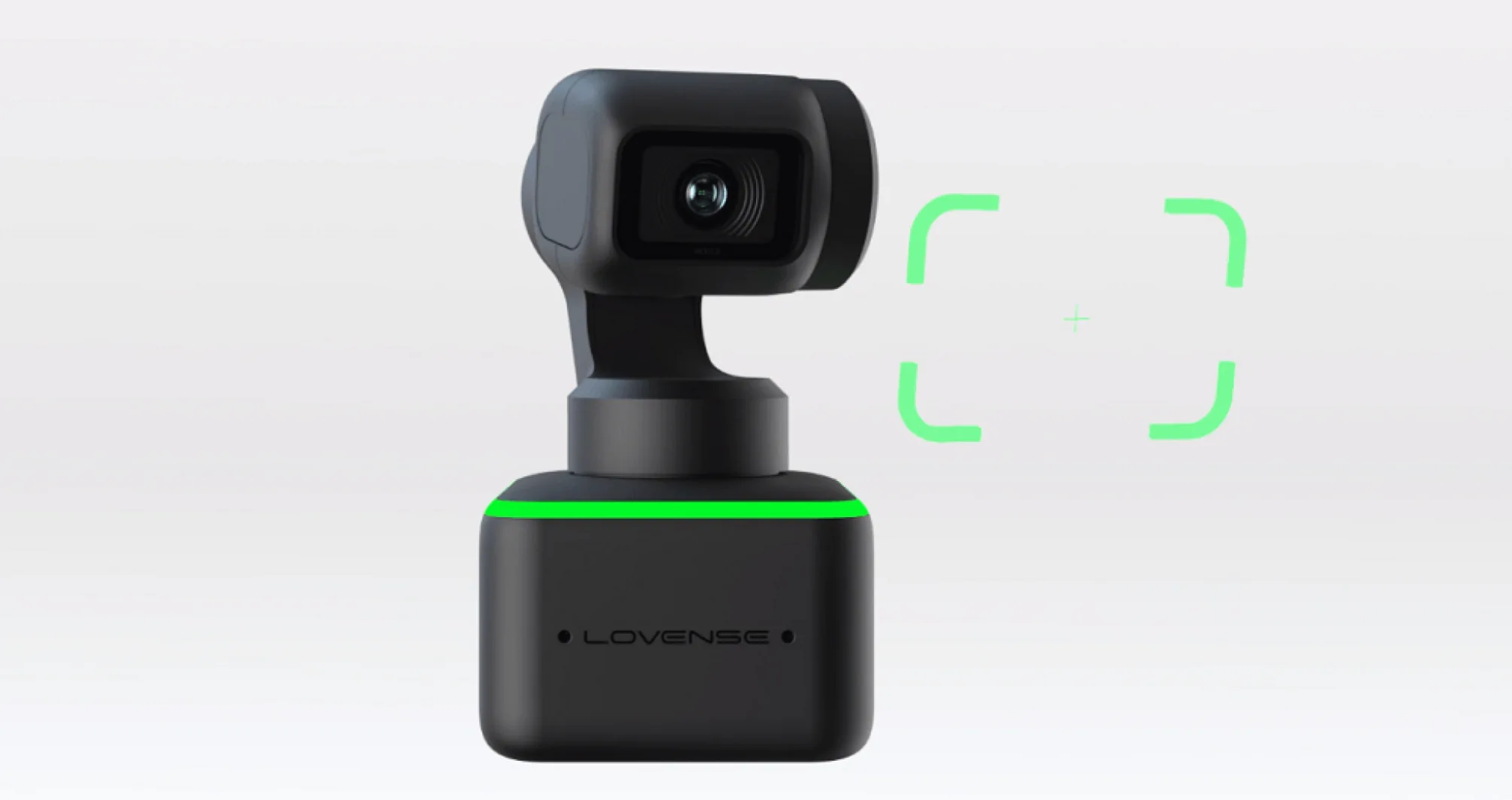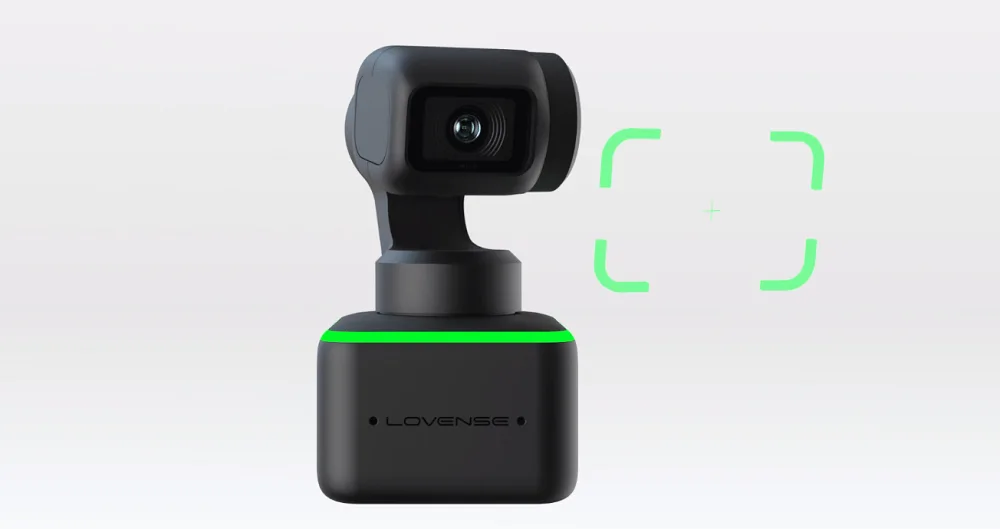 Let's face it. Filming a session can be downright restrictive when part of your focus is on placement.
Although I learned to deal with it and make it work, it wasn't always easy. However, you may not realize how hard it was until you start using a Lovense webcam.
Having the ability to move around more freely can change your whole approach to how you live stream.
You can incorporate new elements into a session that you were not able to utilize before. For me, auto-tracking has provided new creative opportunities for my work.
Improved Privacy
Whatever your industry, there is an aspect to webcamming that requires a lot of privacy.
For most of us, having the ability to curate our audience is a major key to success. Being able to protect ourselves, however, is the ultimate key to staying safe.
The Lovense webcam senses your movement. So, if you're idle, or out of the frame, for at least ten seconds, the camera will point to the floor and stop following you.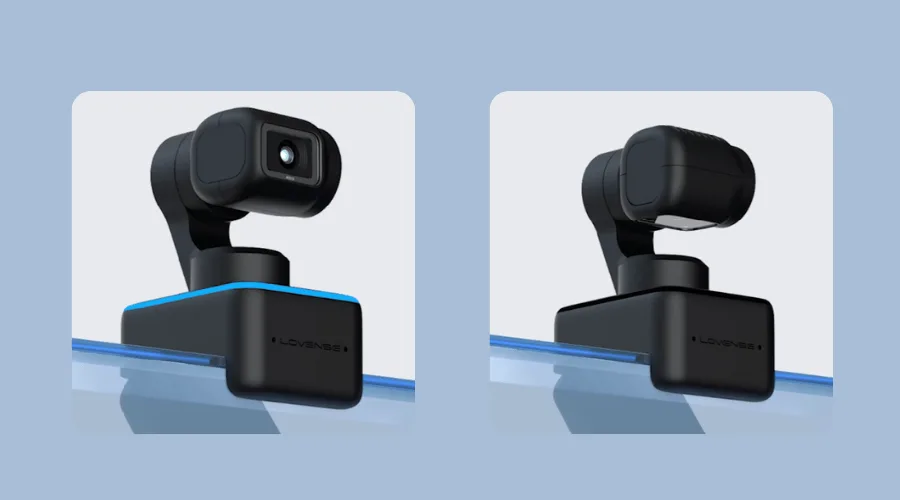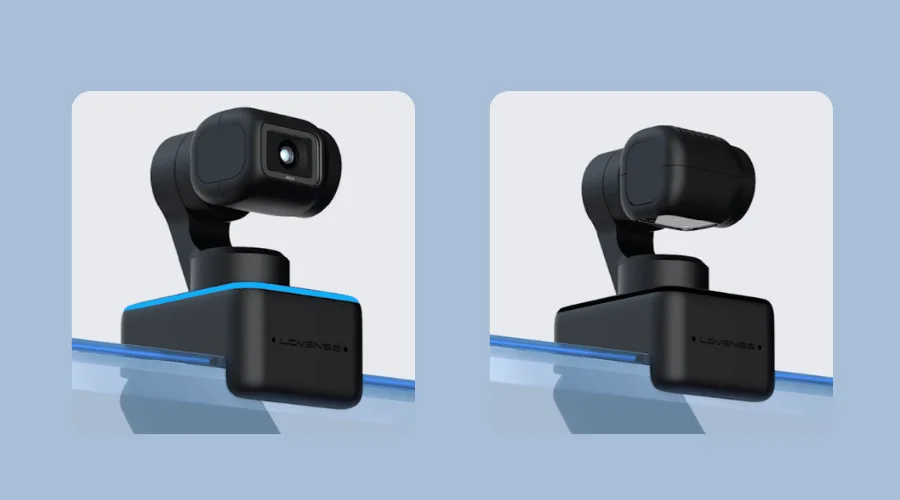 That allows you to do what you have to do and still be human!
Camming is about giving viewers a peek into your private life (as you want them to see it).
We're still people, though. When I'm having a real moment that I don't want to share with an audience, it's nice to have a webcam that can "take a nap" when I need it to.
Remoteless Hand Control
Being able to control the camera by using hand gestures is another awesome feature of the Lovense webcam.
Manually controlling a webcam while serving as a director/producer/star is more than a job. It's a project. So, I find this to be a very convenient feature.
A few gestures will tell the webcam where and how to move.
You can zoom in or out with a flick of your wrist. Yet, there's a bonus point for that nifty zooming ability and it's the tip feature.
You actually have the power to assign different tip amounts to the camera zooms.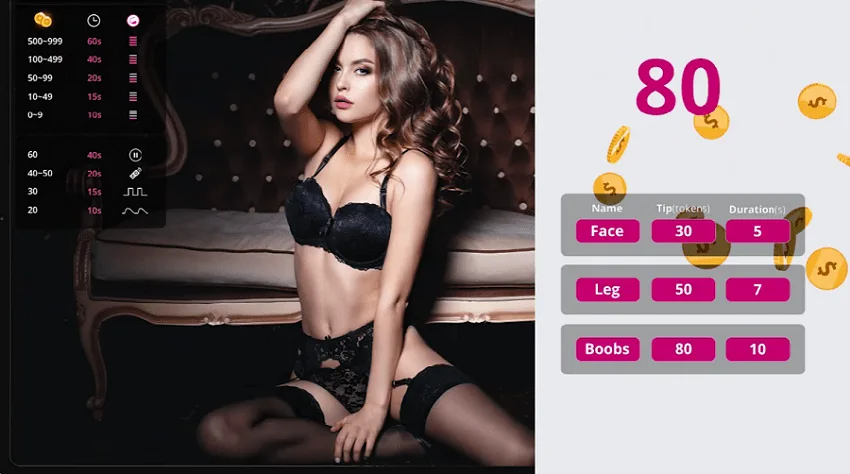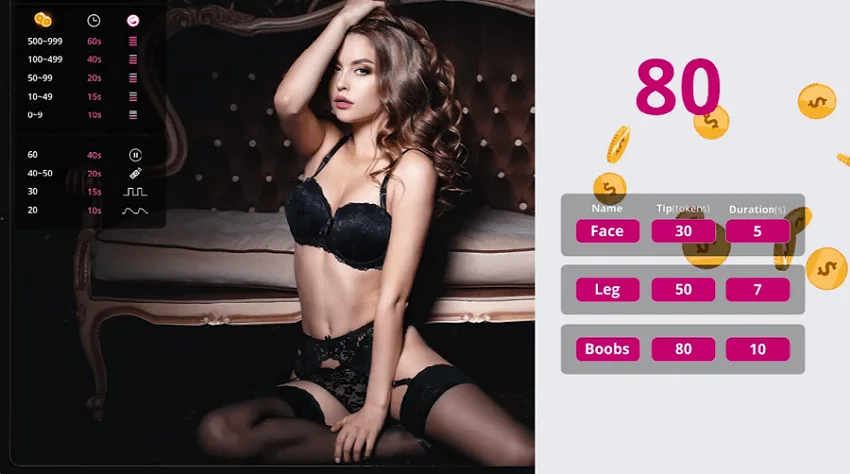 That means that viewers can get an individualized and up-close personal experience while you are still in complete control of the show.
Auto Focus
There are a lot of webcams on the market and one of the biggest issues that people face when they buy one is poor focus ability. You won't have that issue with the Lovense webcam.
This webcam has an autofocus feature that works really well.
Wherever you move in your filming space, the camera will keep the image clear. Gone are the days of fuzzy focus when you have a Lovense webcam.
One of the reasons that the Lovense webcam can pull off an enduring clear focus is because of its 4k streaming speed.
Webcams that have trouble with focus features are usually plagued by lower streaming capability. That won't be a problem with this webcam.
How Does It Work?
Now that you have a general overview of the nice features that come along with a Lovense webcam, you're probably wondering how it actually works.
Obviously, you have to buy it to try it. After that, here's what you need to do.
Setup the Camera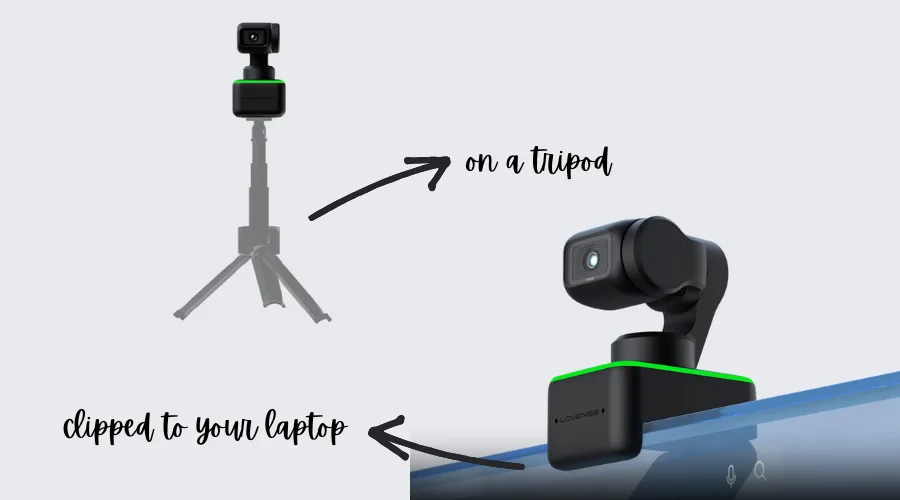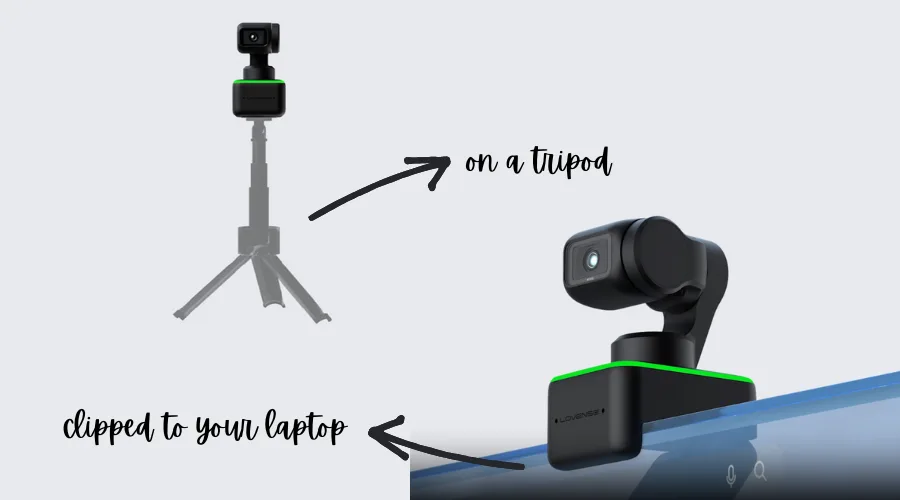 You have the choice of placing the camera on a tripod, or flat surface, or even clipping it to your laptop. It's not a bulky camera, so it easily fits into smaller spaces.
If you have a staged set where you prefer to film, set your webcam up to capture that space.
The company recommends connecting the webcam directly to the computer or using the issued USB cable and plugging it into an "independent power supply".
This way, you can optimize connectivity and compatibility.
Download and Install the Cam Extension Software
While you do not have to use Lovense software to use the webcam, it's not the worst idea if you do.
The software does provide some beneficial features that you might find very useful for your live streams. If you want to take advantage of the software's perks, follow these rules.
Connect the Webcam to Your Computer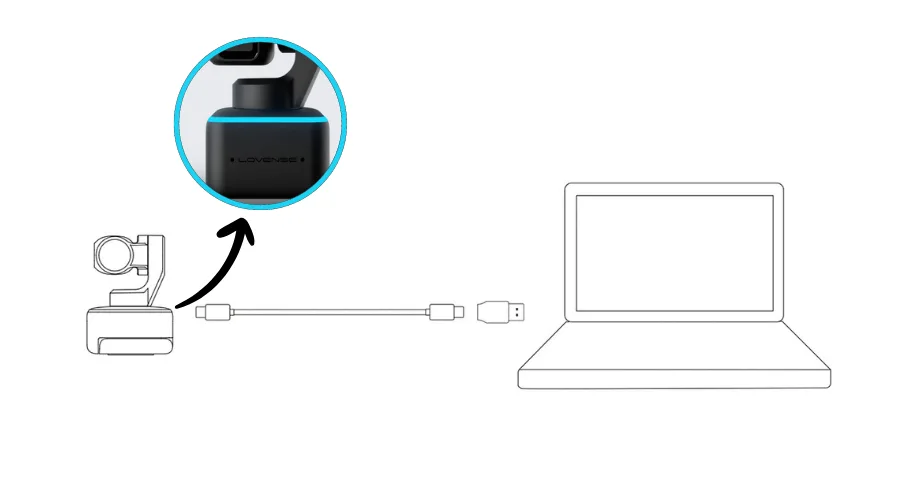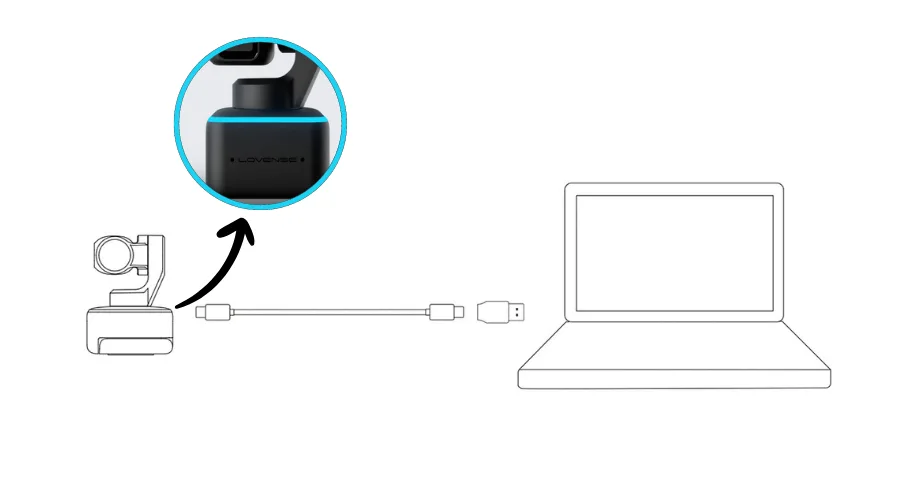 Make sure you wait for the blue indicator light to be steady. That means it's fully charged.
Download the Lovense Cam Extension
Check your computer's stats to make sure you have the space and the appropriate browser.
Download the Lovense OBS Toolset (and OBS, If Needed)
If you don't have OBS installed, this would be the time to download it.
Choose the Lovense Webcam as Your Video Capture Device
Make sure that the video feedback source is prominent, like at the top of your screen.
From there you can play around with the different controls and program the webcam to do what you want it to do!
Simple Setup Without Lovense Software
Whether you use a preferred cam site or OBS as a platform, you can use the Lovense webcam. If you would rather go straight to using the webcam without fiddling with software, do this.
Using a Cam Site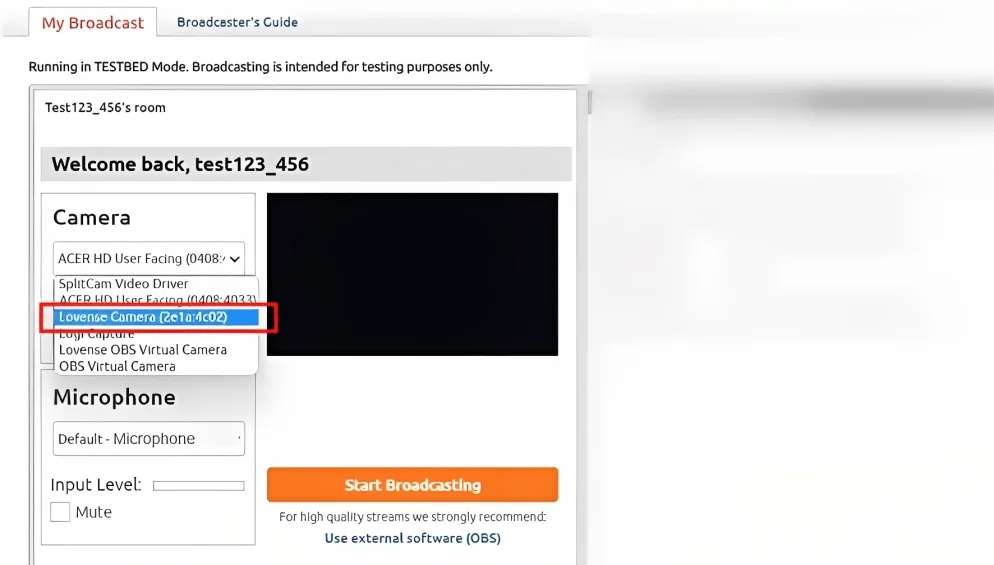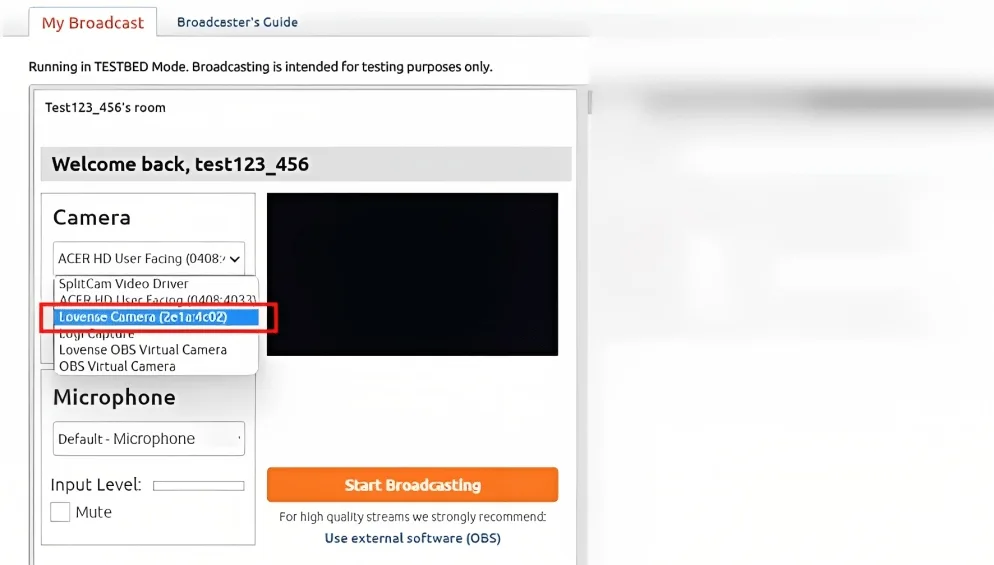 Simply plug the webcam into your computer and make sure the camera is charged.
You'll know when the blue light stays steady. Choose the Lovense webcam as your preferred camera.
Tweak Your Preferences
This is when you get to choose which lovely features you will employ.
Set up your auto-tracking and hand-controlled zooms. You'll do a cute little hand gesture test that will teach the camera how you want to control it.
Using OBS
Power up and fully charge your webcam after connecting it to your computer. Open the OBS program and choose the Lovense camera as your video capture device.
Set Up Auto Tracking and Zooms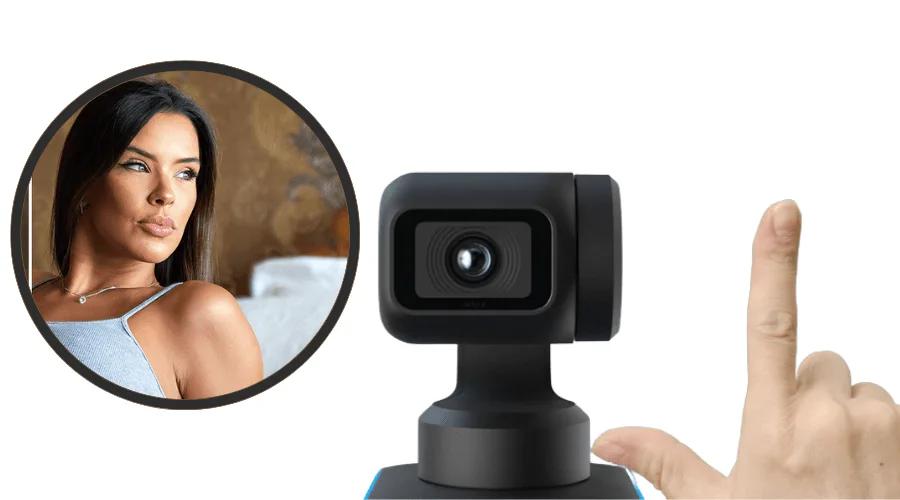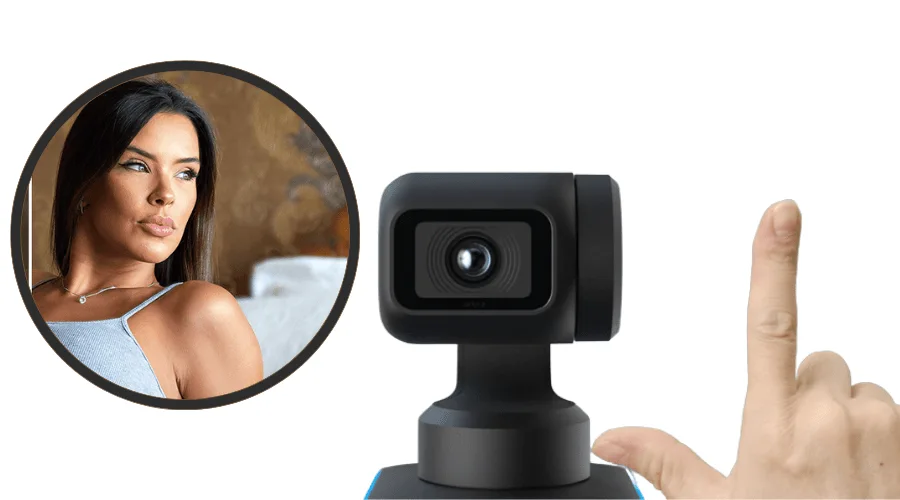 After choosing auto tracking, the system will ask you to set the zooms with hand gesture prompts. Essentially, it's the same procedure as when you use a different cam site.
Play Around With the Webcam
The best way to learn how to use this webcam for your ultimate benefit is to play with it.
Run through some quick test sessions and then tweak it based on the results. Everyone is different. Find what works best for you.
Frequently Asked Questions
Here are some of the more common questions that I have seen asked or that people have directly asked me.
Does the Lovense Webcam Come With a Warranty?
Yes, it does. In fact, all Lovense products are covered by a one-year warranty for "working parts".
In other words, it covers the parts of the webcam that assist in its overall function. If you break it, take it apart, or damage it, it won't be covered.
Can I Use the Webcam if I Have A Mac Computer?
Yes, you can. The Lovense webcam is compatible with Mac computers and laptops.
Can I Use Mobile Platforms to Live Stream With Lovense Webcam?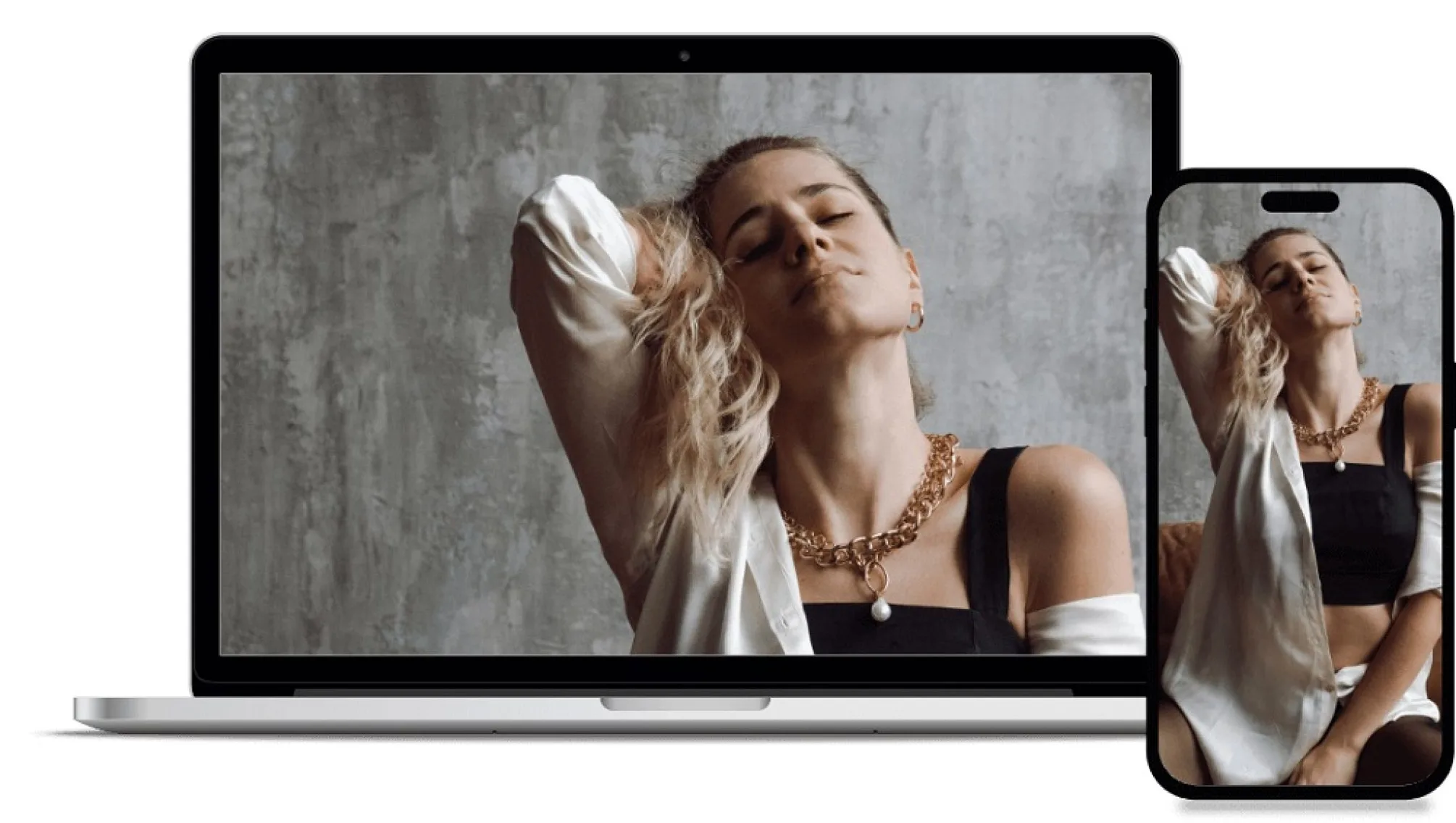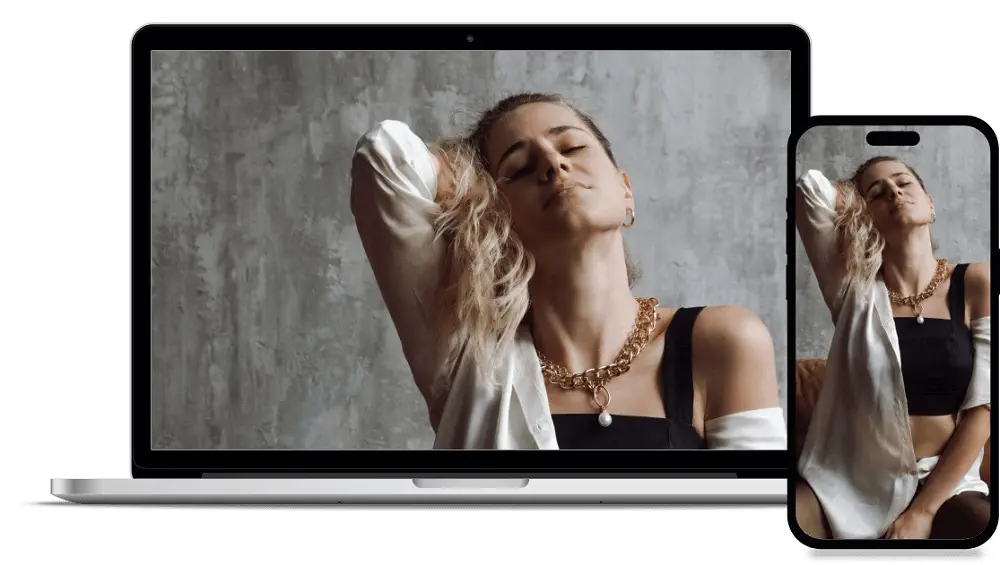 You certainly use mobile platforms. However, you will need to choose "streaming mode" and pick 9:16 resolution for it to work.
Is My Lovense Webcam Purchase Private?
A lot of people don't publicly advertise their live streams (I know I don't and am not alone).
So, if you have it delivered, it comes in discreet packaging. You won't get a side eye from whoever delivers it.
Is There A Support Line If I Have Trouble With the Webcam?
There is a support department for Lovense, but the main contact is offered through the company's website. You can submit a request through the 'contact us' page.
Pros
The overall high-tech functioning of this webcam is amazing. This camera is truly designed for broadening AI capabilities.
The software gives users a lot of nice perks. The software can also be updated, which means you don't have to run out and buy a new camera.
The built-in tip features can help you maximize your earning potential.
The camera is small and, therefore, discreet. You don't have to worry about the world knowing your business if you don't want them to know.
You don't have to be a tech genius to get the Lovense webcam to work. Setup is easier than you think. It's almost a plug-and-play kind of deal.
Cons
There can be a glitchy screen issue at times. However, I experienced these when my internet connection wasn't top-notch. Once I upgraded, it wasn't really an issue.
I wasn't the biggest fan of the webcam microphone. It worked, but it sounded like I was in a huge, empty room. It wasn't as warm as I'd wanted.
Verdict
In my opinion, there are more positive attributes of the Lovense webcam than negative ones. Yes, I'm not doing backflips over its mic quality and the glitchy screen threw me off a bit.
However, these weren't game-changing issues. Using my laptop mic and faster internet speed fixed both.
All in all, this is a solid webcam with fancy features that simplify live streaming.
Autofocus and auto-tracking mean that I can perform without having to be my own tech support. It's also nice that you can disable auto-tracking, if necessary.
This camera doesn't force you to use the features, but all are available if and when you want to use them.
I would encourage anyone that wants a great camera that puts them in control of their live streams to buy a Lovense webcam.