New surveys show that more couples are starting to open up to toys, and in fact, 75% of people said they've used toys during sex with another partner!
Nothing is better than enjoying thrilling stimulation for you and your mate.
For couples that want to experience exciting stimulation at the touch of a button, the Lelo Tiani Harmony is one of the best choices for couples toys!
Are you curious to know whether this toy can truly satisfy you and your partner?
Read on below to find out what couples love (and hate) about the Lelo Tiani Harmony!
What Is the Lelo Tiani Harmony?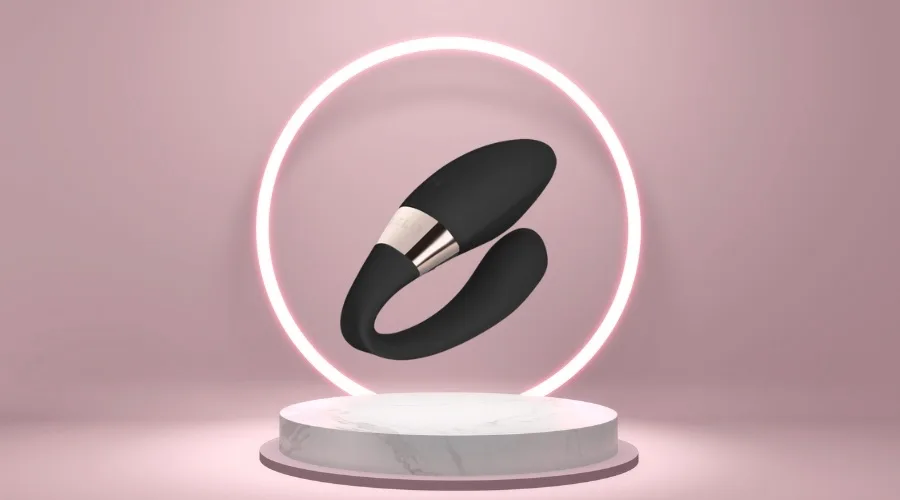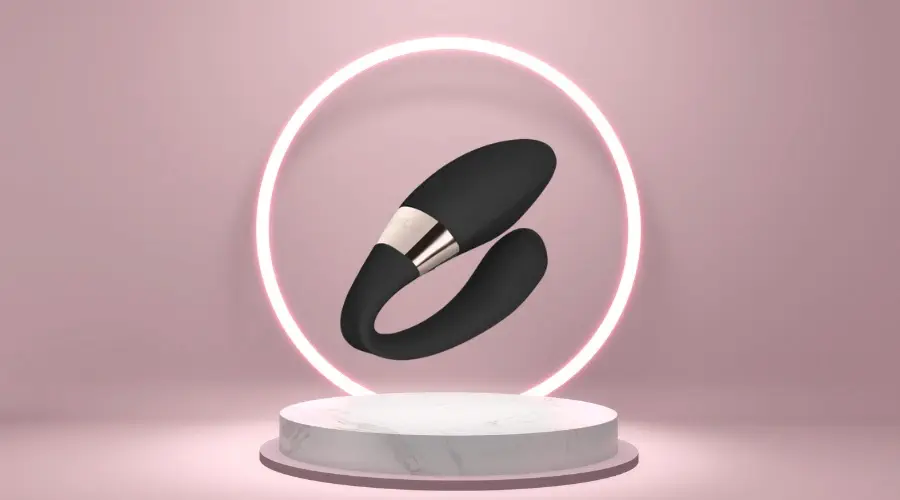 Lelo is known for producing high-quality and super soft toys made to last.
Are Lelo toys cheap? Not quite.
Are they worth it? Most people would agree, and the Lelo Tiani Harmony is no different! This toy puts a whole new meaning to the term "spoiling your partner."
The Lelo Tiani Harmony is a powerful vibrator that provides g-spot stimulation, clitoral stimulation, and stimulation to the shaft of the penis during intercourse.
You can use this toy with a partner during sex, control it using a remote app for public play, or you can use it during solo play!
Its 3-way stimulation makes it a favorite among couples. But, like every sex toy, not all will be satisfied.
Stimulation for Both Partners
This might be one of the best toys if you're thinking about ways to spice up your sex life and satisfy yourself and your partner.
The Lelo Tiani Harmony is inserted into the vagina, with a thinner arm offering g-spot stimulation and another arm offering clitoral stimulation.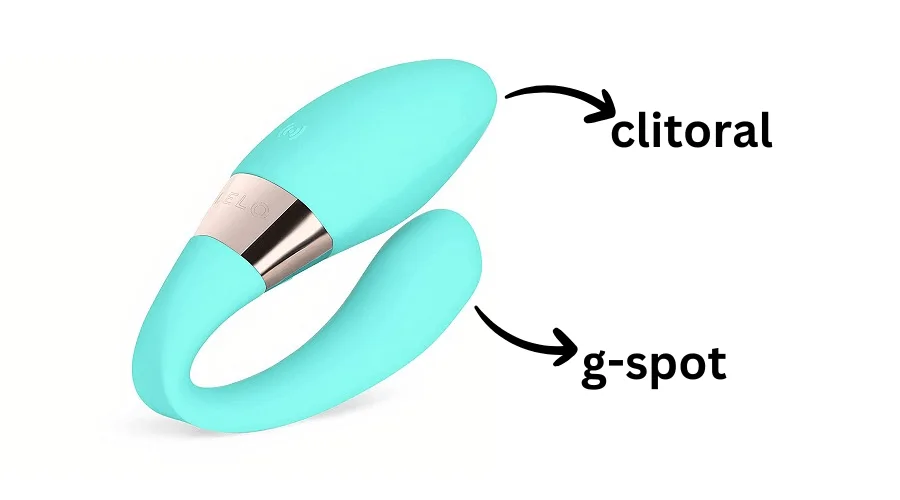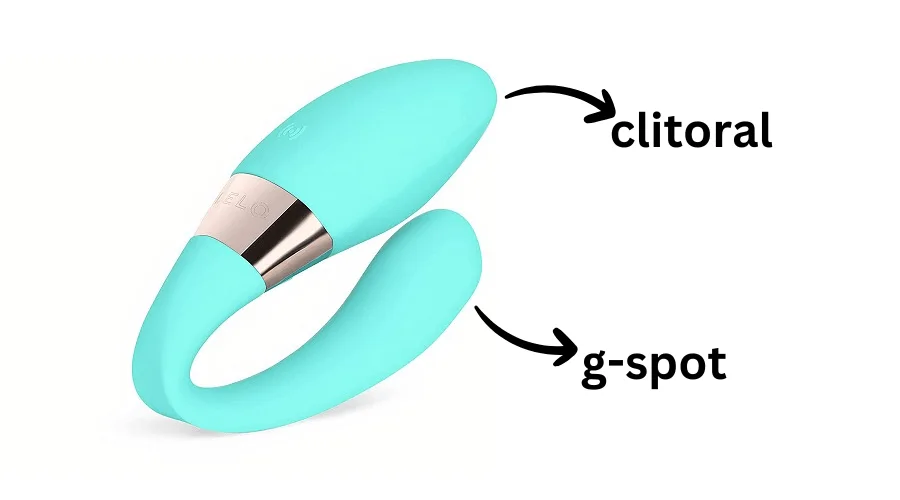 While inside, your partner can insert their penis comfortably, feeling your vagina tighten as your clitoris is stimulated.
The vibrating power of the dual-motor g-spot stimulator will also help excite the shaft and head of the penis as it is inserted, providing 3-way stimulation and incredibly intense orgasms for both partners!
However, this might not be the best toy for more well-endowed men. If the penis is too large to fit into the vagina, adding this toy to the mix might cause pain for both partners.
In addition, while women might feel g-spot and clitoral stimulation, some men might not find the toy as stimulating when set to lower speeds.
During sex, it might also be a bit tricky to find the best position that continues to provide stimulation for both partners.
Missionary is perhaps the best position to use this toy, but if you don't like this style, it could take some awkward adjustments to make the toy work for both partners.
Unique U-Shape Design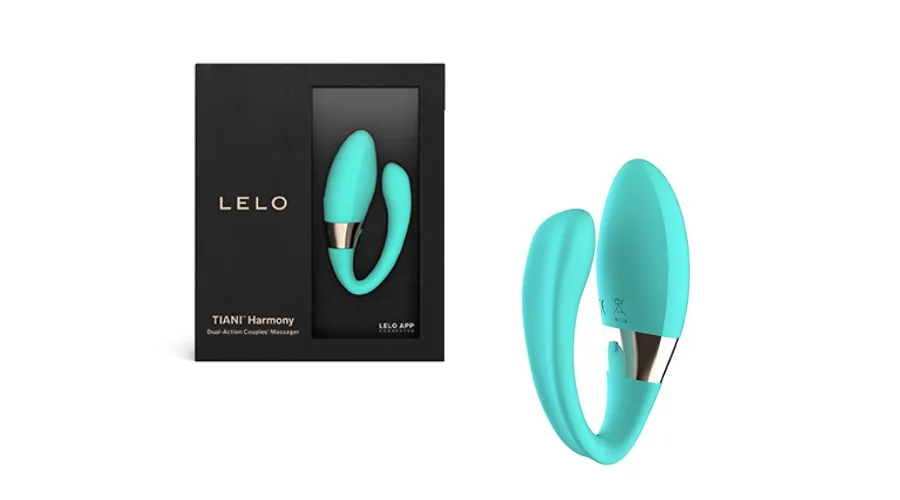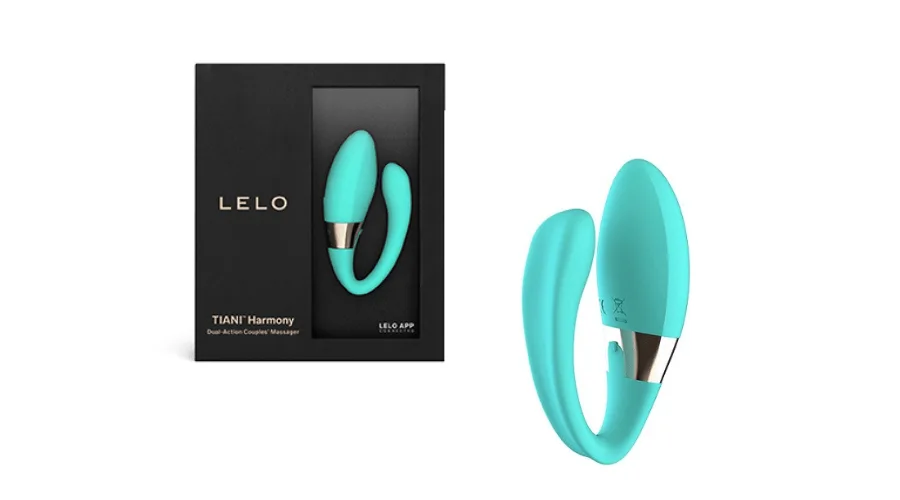 The u-shaped design of the Lelo Tiani Harmony might be a double-edged sword for some couples (literally).
On the one hand, the sturdy u-shape allows women to feel dual stimulation on the clitoris and on the g-spot. However, the length of each arm might not fit with everyone's anatomy.
For instance, some women might find that the arm of the g-spot stimulator is too short and pinches the top of the cervix when inserted.
The clitoral stimulator might also be too short for some women, stimulating the vulva instead of the clitoris.
Fortunately, you can adjust both of the arms of the Lelo Tiani Harmony and find the shape that works best for you.
Adjusting the toy will also allow male partners to find the shape that provides the most stimulation to the shaft.
The u-shaped design provides a sturdy grasp so the toy stays on during sex. If the toy begins to fall out, it might be useful to readjust for a more comforting fit.
This readjustment might be a bit awkward during sex, but it's well worth the time and effort to help both partners gain maximum stimulation.
Soft Body-Safe Silicone
The Lelo Tiani Harmony is incredibly safe for sensitive skin, since the entirety of the toy is made of body-safe silicone and ABS plastic!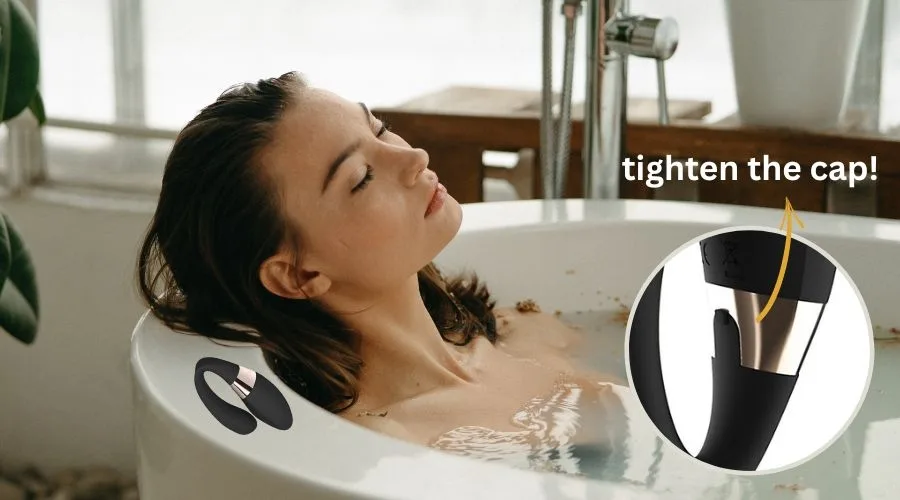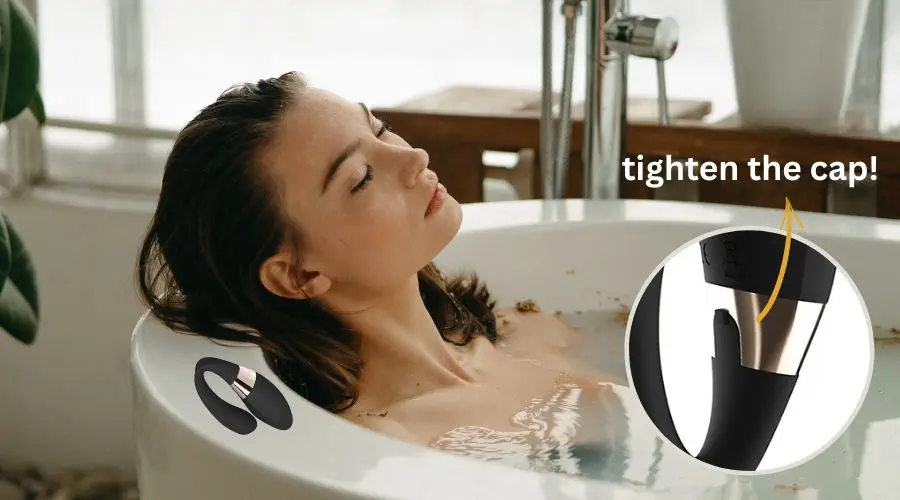 This toy is soft enough for prolonged use, and the material is also waterproof. However, you need to ensure the cap of the toy is fully tightened before using this toy in the water.
The toy does require 1 AAA battery to work, so having this cap on tight is crucial for safety.
Wireless App Remote
The wireless app remote provides a sturdy connection with wi-fi connectivity. Its sturdy connection makes it great for the bedroom and for public play!
The toy's unique design allows it to stay in place in various positions, such as sitting or standing.
At less than 60 dB, it's quiet enough to be used in open settings but might be too loud for extra quiet places like elevators or quiet offices.
While there are six preset settings on the Tiani Harmony, you can customize your settings on the Lelo app for a total of 10 custom modes.
Have your partner control the app during long-distance solo play or during sex. You can also control the toy without the remote by pressing on the buttons on the massager.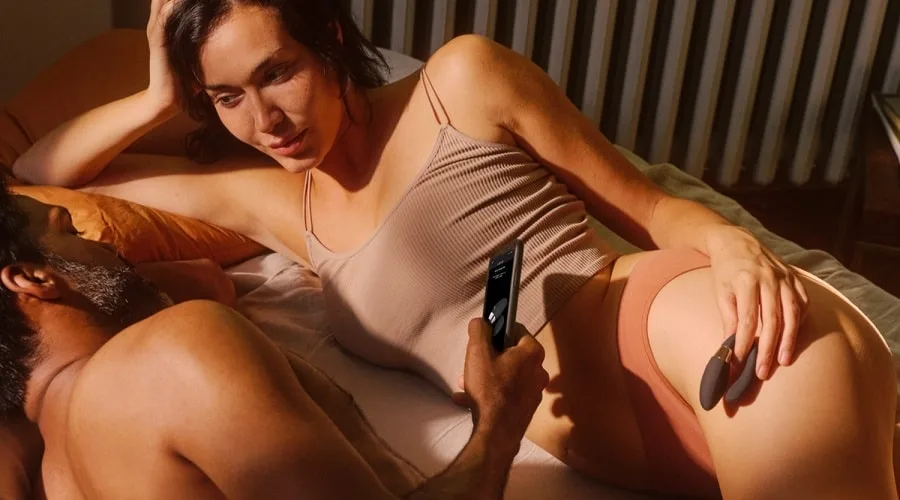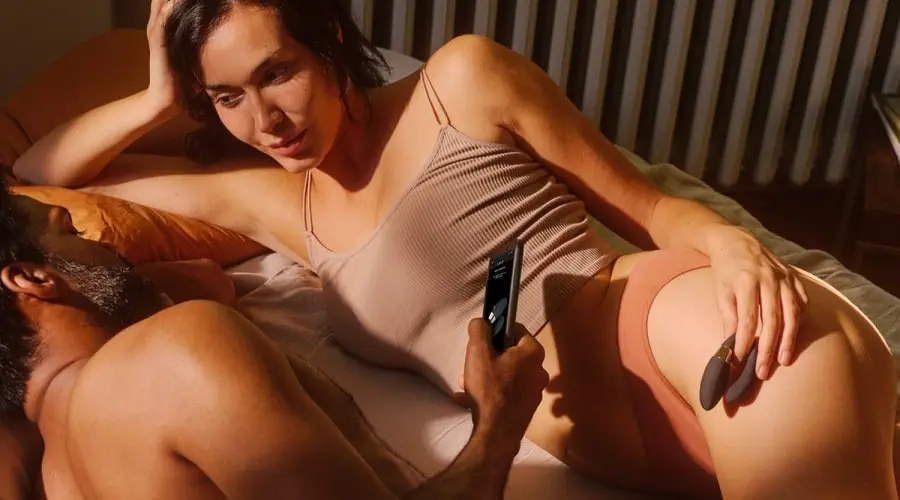 Like other toys that are powered with a wireless remote, the vibrational settings might not be as powerful as those on toys that use batteries, or magic wands plugged directly into the wall.
Still, the vibrational settings are pretty powerful when used with the wireless remote, with the max setting being a bit overwhelming for some male users.
This isn't the best toy for men with pre-ejaculation issues, as the added excitement to the shaft will lead to shortened ejaculation times.
Start with the lowest vibrational setting with you and your partner, and explore the different intensities that feel good on the g-spot and the shaft of the penis!
Remember that most men will finish sooner with this toy thanks to its vibrational speeds, so it's best to find a lower setting for men as well.
It's best to keep your Lelo app running since the app is also a sexual wellness hub that has over 4,000 articles on health, erotic literature, and much more.
How Does the Lelo Tiani Harmony Work?
This unique dual motor toy is straightforward for most users.
It's always a good idea to read the manual before use for more specific information on controlling the vibrational settings and switching from remote to toy, adjusting intensity levels, and switching modes.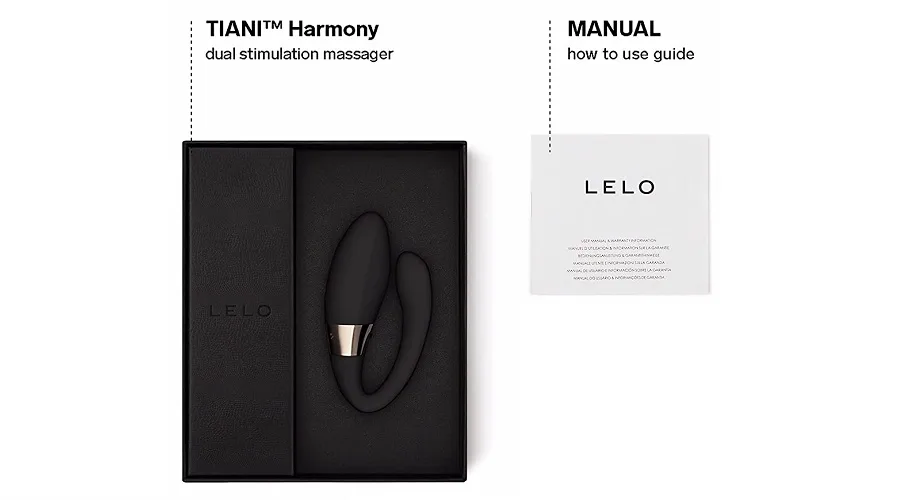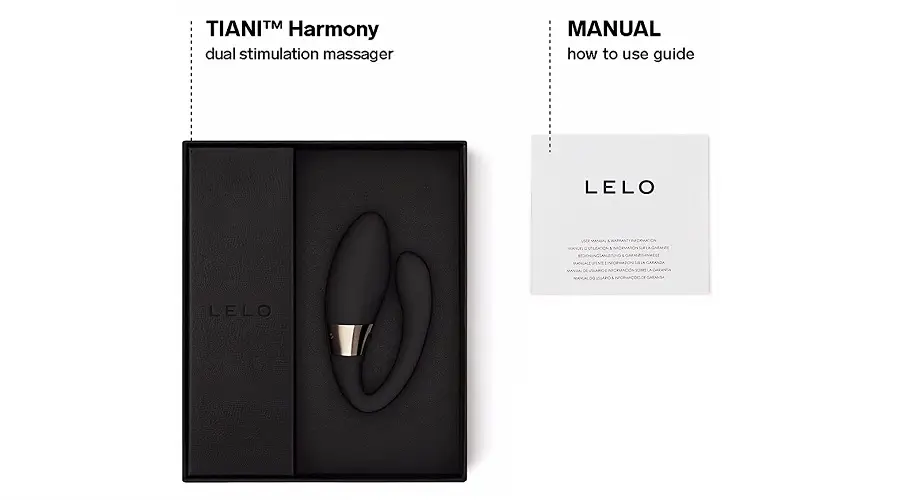 You can buy this toy from most online sex shops and even at major stores like Amazon.
We admit it's a bit complicated to know how to work the toy from reading the manual, and who wants to read a manual during sex anyway?
However, buying the Tiani Harmony from Lelo is always the better choice. Your toy will be shipped in a luxurious box with a satin carrying case!
Below are some simple steps to get you started on the Lelo Tiani Harmony.
Charge your toy for at least 2 hours before use. Unscrew the bottom portion of the toy's arm to expose the DC charging port. Insert the aux cable attached to USB for charging.
Wash your toy after tightly screwing the arm back on. Use mild soap and water and only cleansers made for silicone products. Stay away from alcohol-based cleaners.
Use a water-based lubricant to insert the toy comfortably inside.
Place the small arm inside the vagina to stimulate the g-spot, and the larger arm to stimulate the clitoris.
Power on the toy by pressing the middle (( )) shaped button, until you see the light turn on on the massager (1-2 seconds).
To use the app remote control, press the center button for 3 seconds while activating Bluetooth on your phone.
Wait for the connectivity notification and use your app to control the settings of your massager.
Take your time with your partner to experience the different vibrations and find the one that works best for both of you to reach climax. A missionary position is said to be the most comfortable for this.
Clean your toy again before putting it away in the satin bag.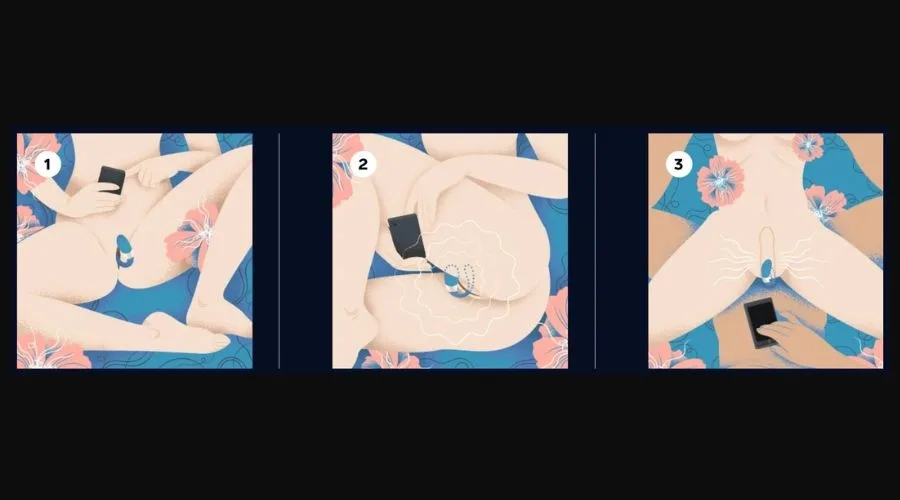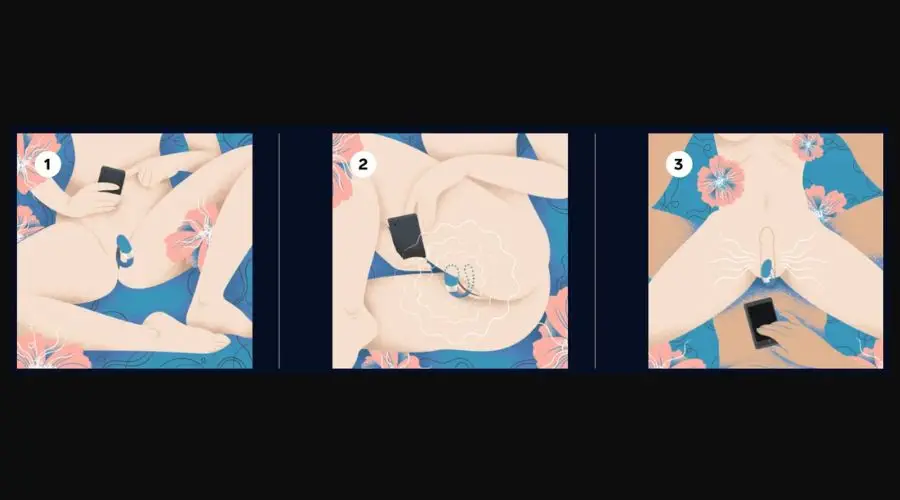 FAQs
Does the Lelo Tiani Harmony Come with a Warranty?
Yes, the Tiani Harmony comes with a 1-year warranty and 10-year guarantee.
The 1-year warranty will allow you to have a free replacement if there is a defect with your toy. Save the receipt so you can get your replacement.
After your 1-year warranty expires, you will then have another 10-year warranty to replace your toy for free if there are any manufacturer defects.
Is it Phone App Compatible?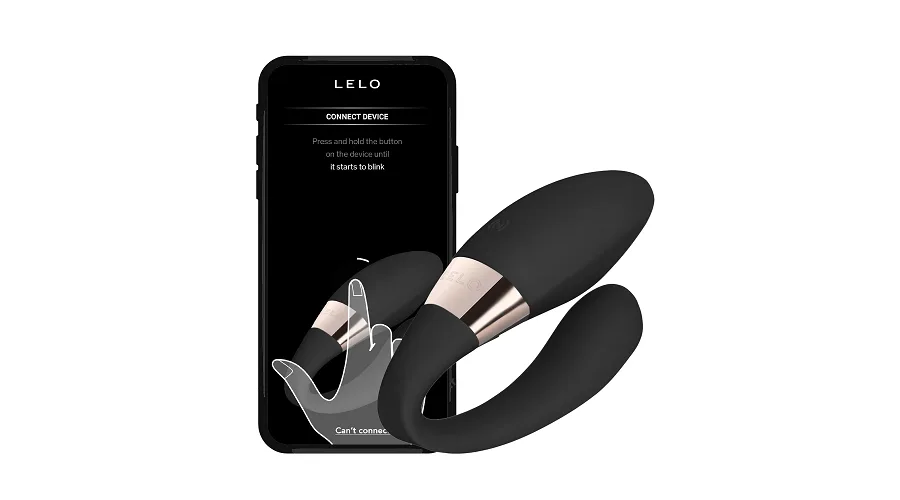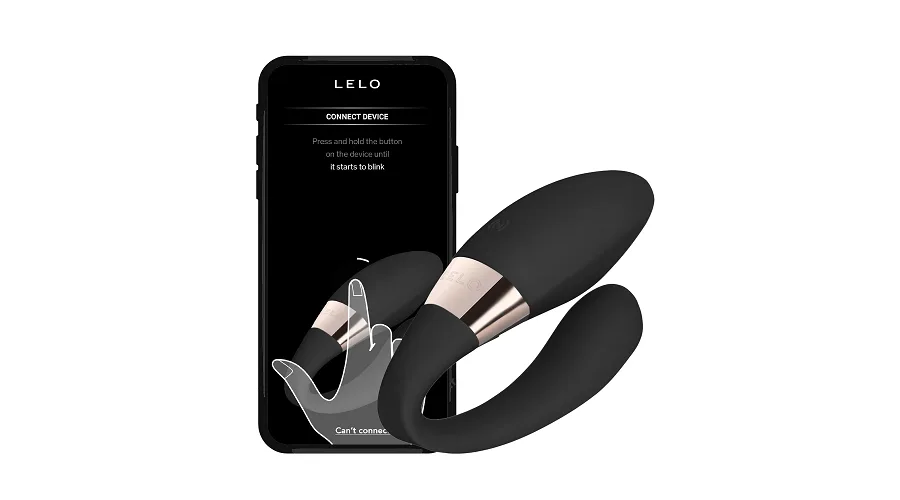 Yes, the Lelo Tiani Harmony can be used with an app, which will allow you to connect it using the push of a button and allow you to control the vibrational settings from 6 speeds to 10 speeds.
The app also has other resources, such as erotic literature and other similar sexual wellness articles for you and your partner.
However, the app currently does not allow for long-distance play.
You will need to have your Lelo Tiani Harmony nearby when connecting to the app. This means your partner can't have access to your two if you are long-distance.
Will it Fall Out During Intercourse?
This is quite a sturdy toy, which makes it a bit uncomfortable for first-time users but very steady even during rough sex.
If the toy falls out, consider changing positions or adjusting both arms for better comfort. You can also use the Lelo Tiani Harmony for solo play, giving you the same stimulation.
This gadget can also be used for public play, so you and your partner can also enjoy teasing each other.
How Do I Charge It?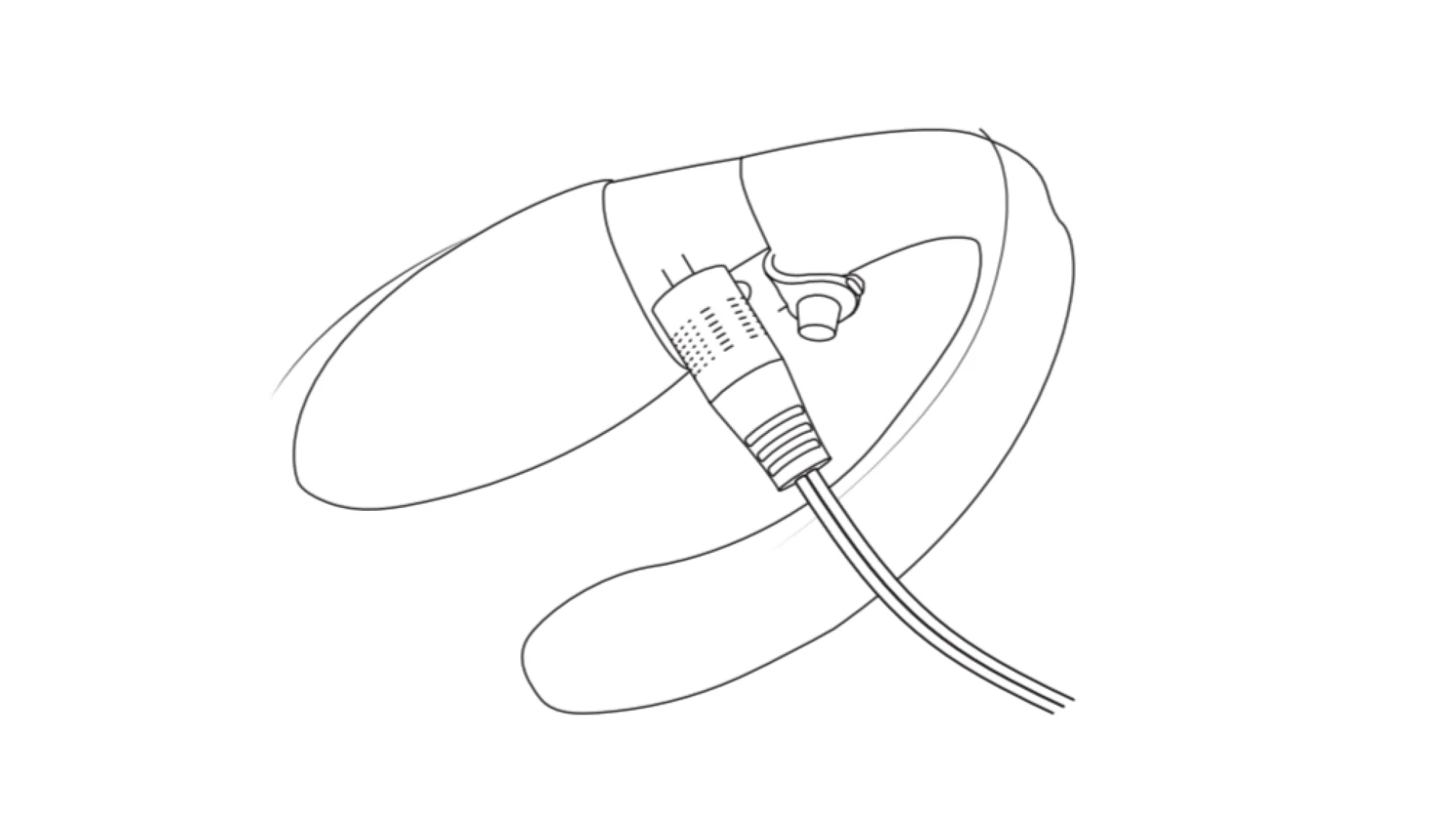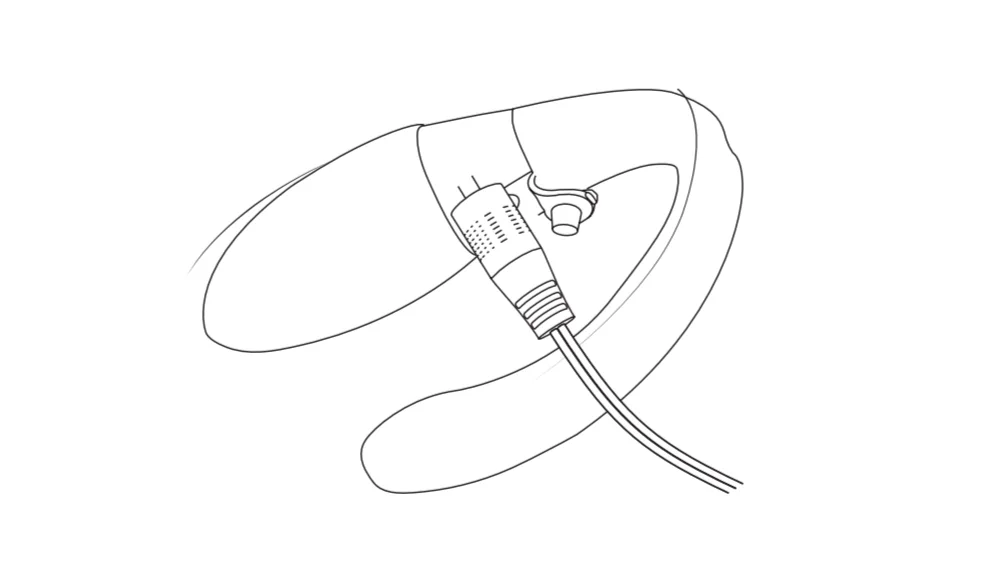 The Tiani Harmony has two parts on its thicker arm. Underneath the gold band, you can unscrew the arm and find the DC charging port.
Insert the charging cord and attach the other end to a USB charger. Allow for 2 hours of charging time for 2 hours of play. Once it is done charging, screw the arm back on fully so it can be waterproof.
How Do I Change the Settings?
You can change the vibrational settings using the buttons on the massager itself or create custom settings on the wireless Lelo app remote.
The best way to learn to change the settings is to use the manual accompanying the toy and detailed information on the modes and intensity settings.
Is it Waterproof?
Yes, the Lelo Tiani Harmony is 100% waterproof and can be used in the hot tub, bathtub, or during shower playtime. However, it is only waterproof if the cap on the toy is screwed tightly on.
Since this toy uses 1 AAA battery, you need to ensure no water is exposed to it, or else it will ruin the inside of the toy and possibly hurt you as well.
Are there Other 3-way Stimulating Toys?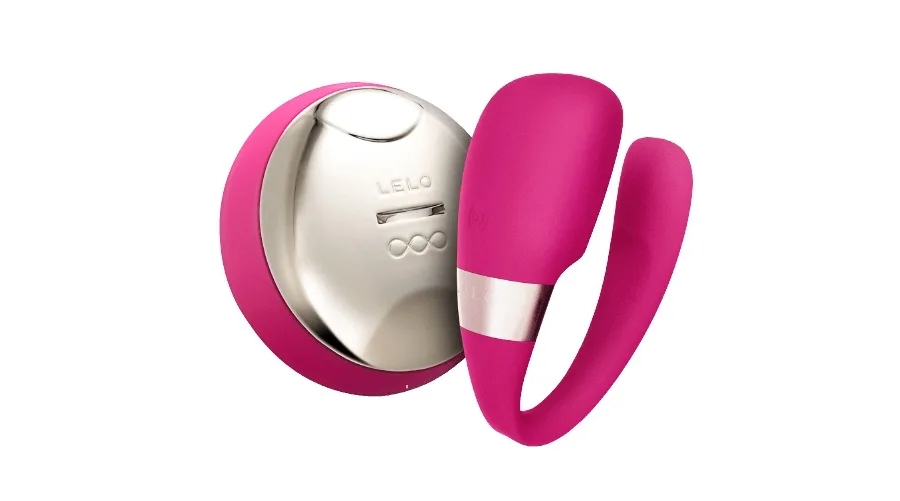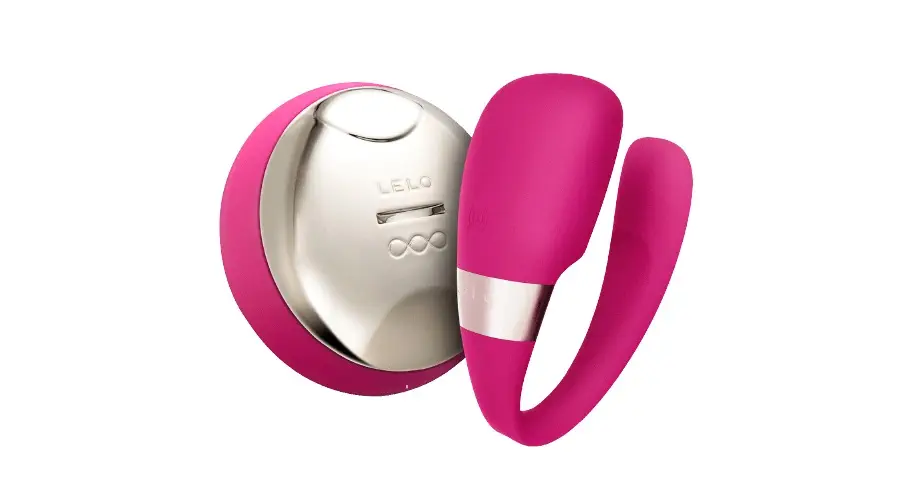 Lelo themselves produces other 3-way stimulating toys, such as the Lelo Tiani 3, which is similar in design but doesn't have a compatible app.
The Lelo Tiani Harmony is a better choice for couples that want an app that allows them to control their partner's toy and also allows them to have dual stimulation when together.
How Do I Clean the Tiani Harmony?
The best way to clean the Tiani Harmony is by using a lint-free cloth with mild soap and water. Never use any alcohol-based or other detergents.
When wiping this toy, use a napkin or other sterile wipe, since using a cloth will leave lint that is difficult to pick off later on.
Pros
Provides stimulation for both partners
Hands-free use
100% super soft body-safe silicone materials in vibrator and remote control
Wireless app remote control that allows for 10 different levels of stimulation, 4000 sexual wellness articles, and erotica stories
Can be used in the bath since it's waterproof
USB chargeable
Can be used in any position
Super quiet and also suitable for public play
Cons
Might experience difficulty with wi-fi connectivity
Might fall off in other positions and best with missionary
The shape might be uncomfortable for some users
Massager requires batteries
Vibrational strength might be lackluster in strength for some when compared to non-remote-controlled toys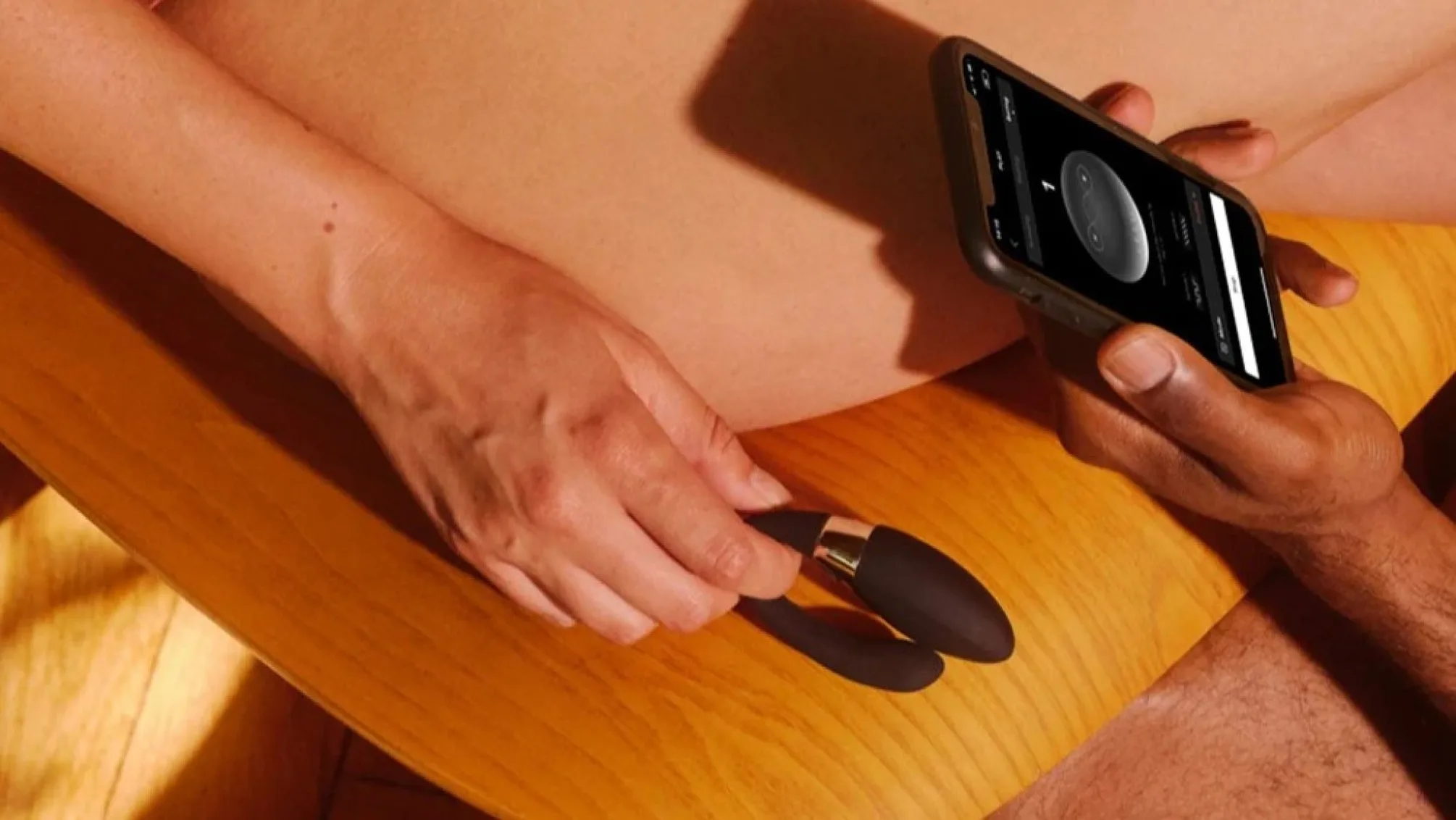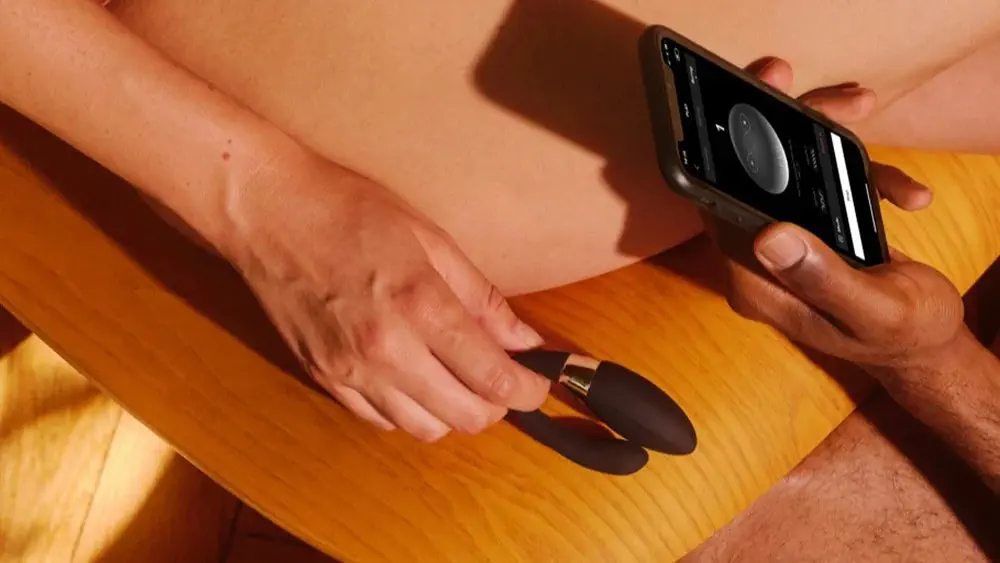 Verdict
The Tiani Harmony is a great toy for users who want dual stimulation for themselves and their partner.
This toy isn't the best choice for partners that want powerful added stimulation, such as a wand, or for partners that are new to the sex toy game and don't want to take the time to learn their best settings.
This toy requires patience due to its design but will make a great addition to any long-distance or public play.