Have you ever found that standard dildos aren't enough to get you stimulated?
If so, then you'll likely benefit more from a toy that provides stimulation in multiple areas.
The Lelo Ida Wave is one of the newer sex toys designed to give you pleasure in numerous forms.
With strong vibrations, this vibrator is insertable and can stimulate you inside and out.
If you think that sounds like what you're looking for, I'll provide you with a breakdown of what I think.
Lelo Ida Wave Overview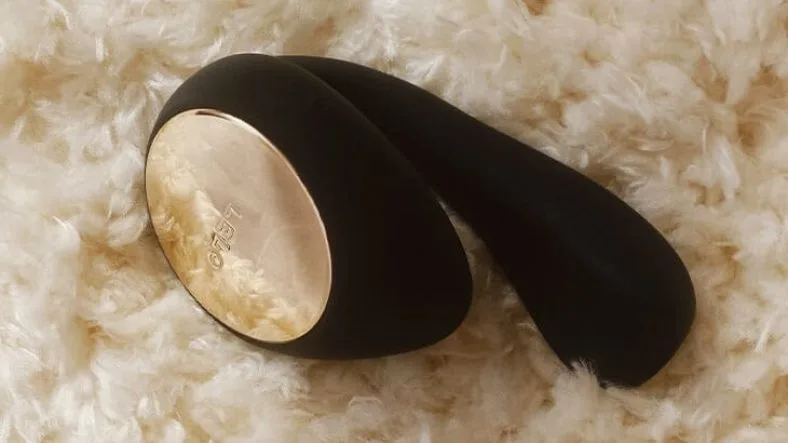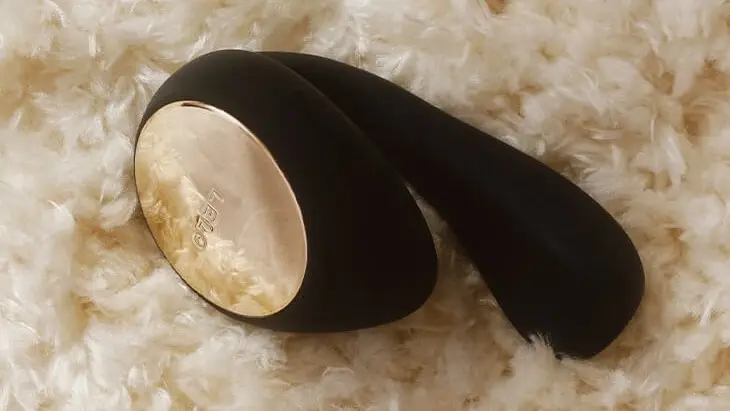 The Lelo Ida Wave is the newest Swedish brand Lelo products edition.
It features an app-connected dual vibrator that powers two areas for stimulation inside and out.
One end is insertable with G-spot stimulation, while the other is geared with the patented WaveMotion that mimics fingering.
Other new technology on this vibrator includes a larger exterior tip so that the clitoris feels those vibrations.
The IDA Wave has multiple settings which can be edited to your liking. Even better, all of this is done with a hands-free experience!
App Controllable
The vibrator is advertised as being app controllable, which is a big reason any person will want to use it.
Hands-free control is obviously better than having to tire your arm out when trying to please yourself.
With that in mind, the Lelo app has been known to be problematic due to not being as versatile as others on the market.
But, I still wanted to give the updated version a fair chance. I found that the Ida Wave is easily connectable with your phone using a solid Bluetooth connection.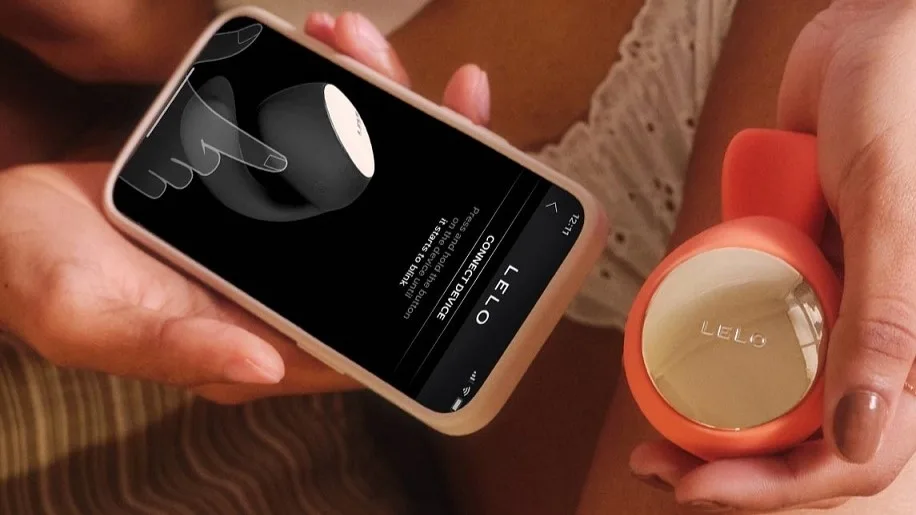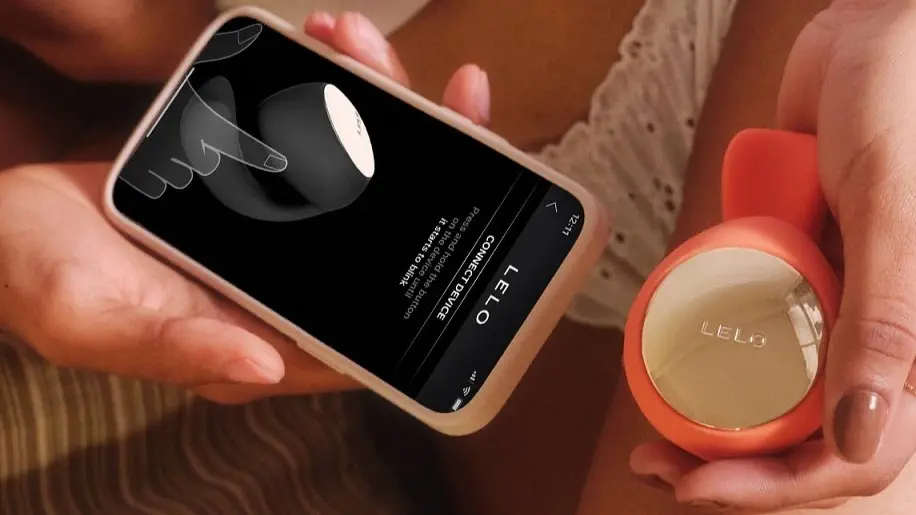 While the vibrator only picks up a connection from another room, it's unsuitable for long-distance play.
The Lelo App includes preset controls but allows you to customize your experience.
While the app doesn't disappoint, I wish the connection could be used for long-distance play so that it's suitable for long-distance couples.
Soft Silicone Material
Material is another important factor of any sex toy, as it comes into contact with your skin.
You also want to know that the materials aren't prone to hold bacteria like some porous materials are. Luckily, the Lelo Ida Wave is made from body-safe silicone and ABS plastic.
Body-safe silicone is non-porous and won't hold onto bacteria as long as you clean it after each use.
After feeling the exterior, it's soft to the touch and doesn't have any areas that would be unpleasant.
Battery Life
Battery life is another essential factor because no one wants to be left hanging. The Lelo Ida Wave is designed to have an extended battery life of up to two hours per charge.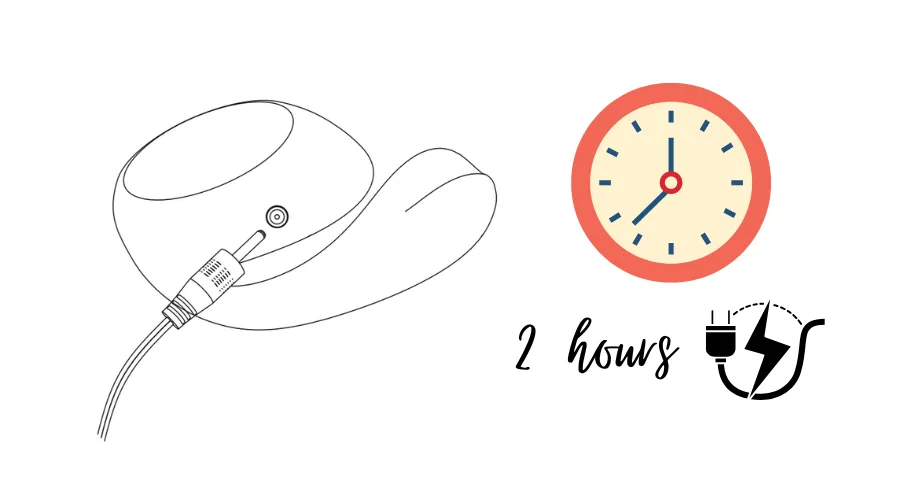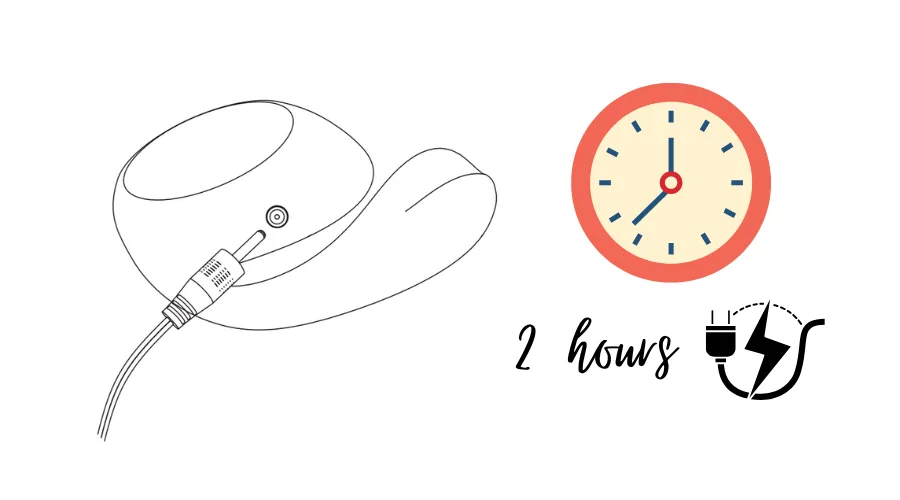 From a sex-toy standpoint, this is very good, as it ensures you'll get multiple uses for one charge.
On top of that, the battery is a Li-ion 3.7 V with 520 mAh. To put this in simpler terms, it won't burn out.
Some sex toys suffer from the battery burning out from charging. Luckily, Li-ion batteries are known for being long-lasting.
WaveMotion Technology
The main selling point of the Ida Wave is that it has unique WaveMotion Technology. WaveMotion is a fancy term for finger-like massaging power.
Unlike other sex toys, they simply provide vibrations. However, WaveMotion is designed to stimulate you as fingers do.
Don't worry. That doesn't mean you can't get any vibrations in that area.
WaveMotion is highly customizable, and you can switch between different settings. The WaveMotion technology is mainly just for the finger-like setting stimulating your G-spot.
Two Strong Vibrations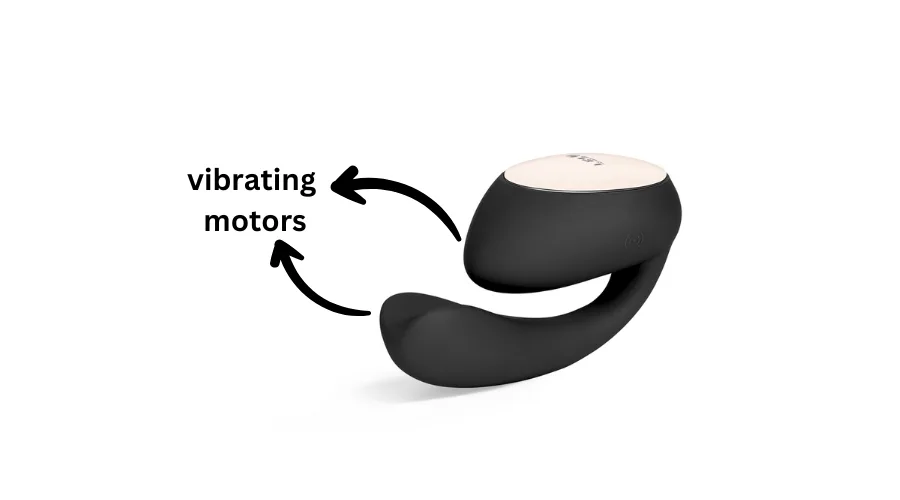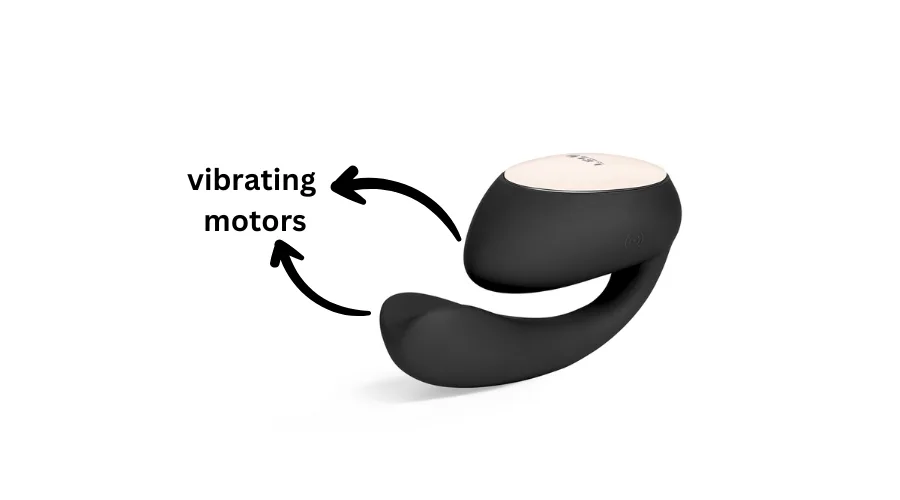 Now that we've covered WaveMotion let's talk about the two different "heads" of the Ida Wave.
The insertable head has WaveMotion technology and is curved upwards to help reach the G-spot. Here, you can position the device to hit the right area.
Let's get real and talk about the shape of the device. Overall, the unique up-curve makes it more likely to hit a g-spot.
However, not every vagina is the same. However, we have to say the insert length, around four inches, is enough to find that perfect spot.
The downside is that, since this is a hands-free vibrator, the clitoris stimulator may not be positioned perfectly. Most women will find that the measurements are decent for them.
However, if you've had trouble in the past with these types of vibrators, then the Ida Wave may not be for you.
The clitoris stimulator is designed to be much wider than the insert. This tries to ensure that everyone's clitoris can feel the vibrations.
Not only does it ensure that, but it also covers and sends pulses all over the opening of the vagina.
Quiet Operation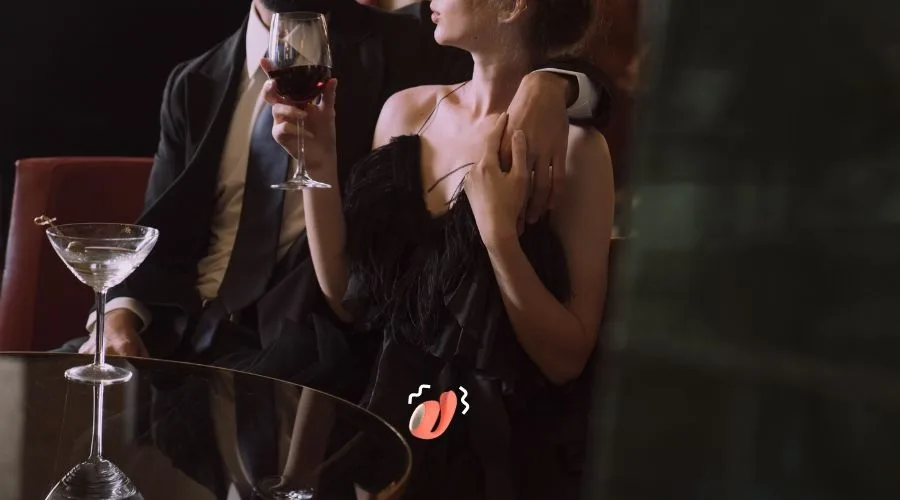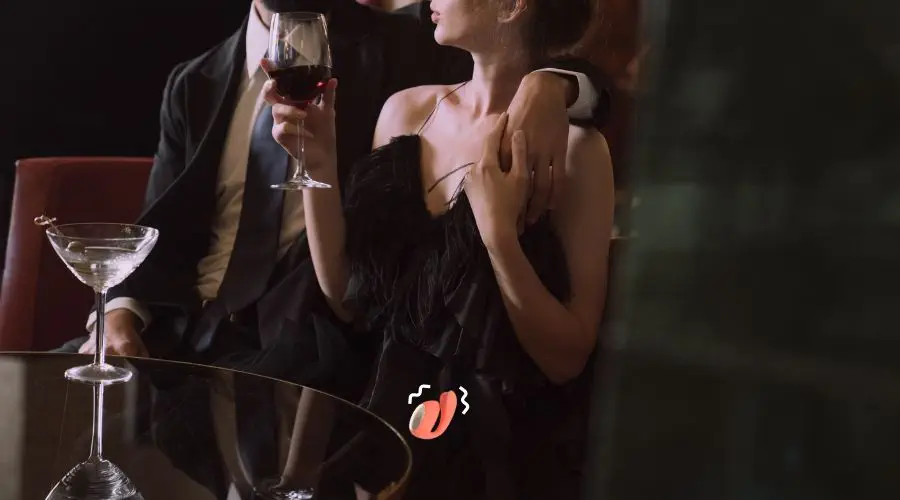 A non-advertised feature that comes as a surprise is that the Ida Wave is one of the quiet vibrators on the market.
While it's not "whisper-quiet," the Ida Wave is quiet compared to other vibrators.
This is mainly because the vibrator uses body-grade silicone as the primary material. However, ABS plastic can cause noise when the motor hits the interior to produce vibrations.
This quiet operation is perfect for those looking for something to use in public or with roommates who don't want to hear what's happening.
Let's face it, there are times during the day when we just need to relieve ourselves, and the last thing we want is our roommate or neighbor hearing what sounds like a device chiseling cement.
The device isn't safe for public play, but it's good to wear around the house to enhance couple play.
Since the vibrator is operated via a phone app, the quiet vibrations won't be heard in specific settings.
Lastly, if you're a little bit more adventurous, you can try using it in busy places where there is noise.
Personally, I'm not into public play, but if you're on a bus or plane, there's almost zero chance that anyone will hear you operating it.
Waterproof Design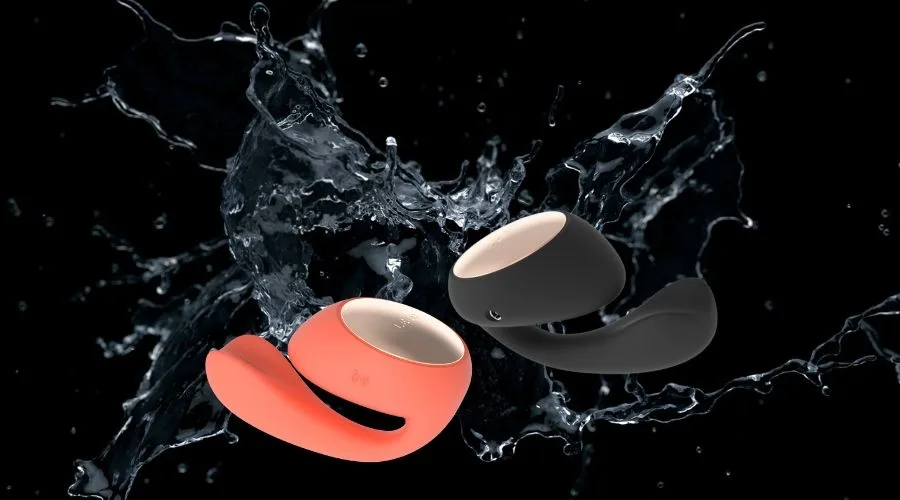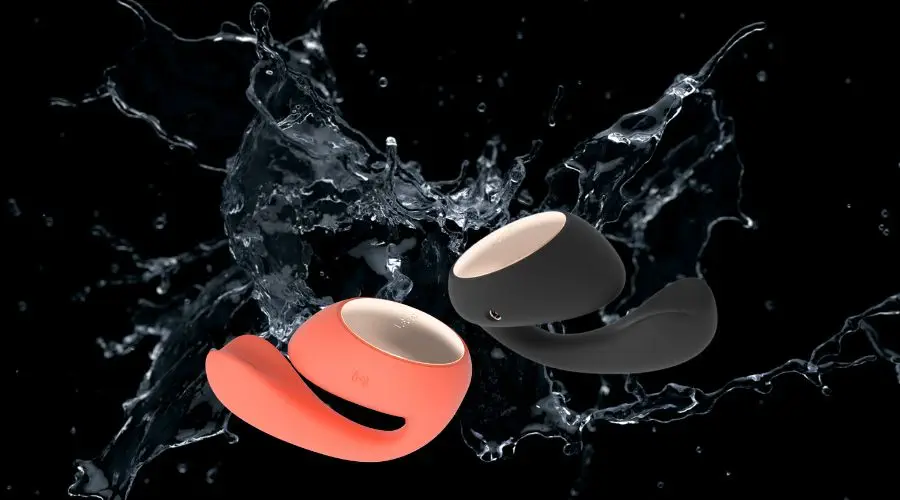 Another factor that I love about the Ida Wave is that it's made from waterproof materials. This means you'll be able to use the device in the shower or anywhere else you like.
You won't have to worry about ruining the motor or having it completely break down with consistent exposure.
Customizable Settings
The Ida Wave has four pre-made settings, but you can download the Lelo App to switch and change pre-made settings.
Ten different stimulations can help you find the perfect one that suits your body. With each setting ramping up, you're bound to find one you like.
Additionally, you'll gain complete control of the insertable end and clitoris stimulator.
That way, you can adjust the finger-like motion inside and stimulate the outside with vibrations of different types.
Overall, the customization is definitely one of the more decisive points, as you can make your own preset settings.
Once you do, you can access them anytime from your phone. All you will need to do is log in to the Lelo App and click on your saved settings.
Instantly, the vibrator will go to the preset setting. If you want to change it up, you can simply create a new setting on the app by adjusting the vibration, speed, and intensity.
Ergonomic Design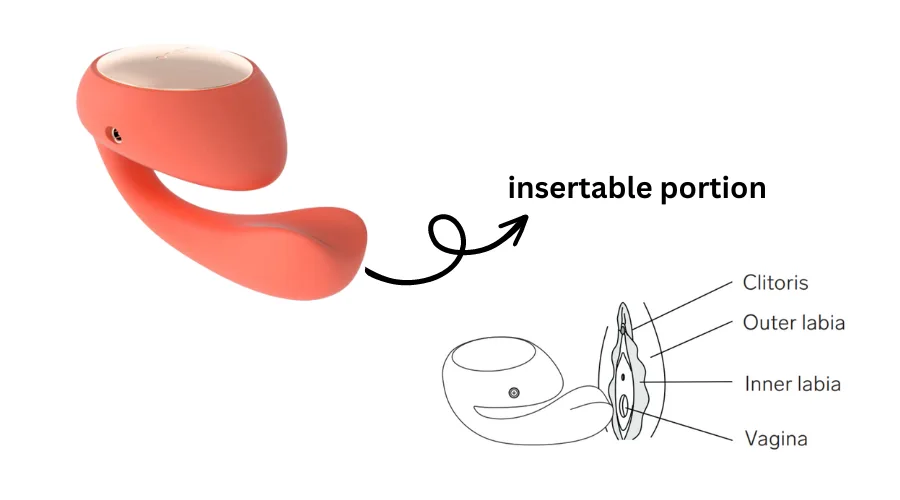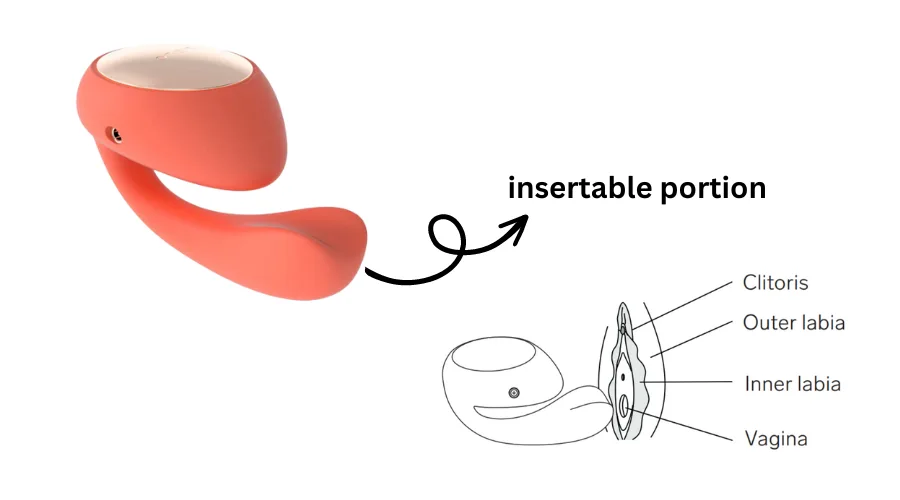 Last but not least, let's take a closer look at the ergonomic design of the Ida Wave. Lelo products are different, but the Ida Wave is a bit special.
It looks like a panty vibrator, but it has all the power of a vibrating dildo. That is mainly thanks to the insertable portion.
Other hands-free vibrators are made to be panty liners and often don't have that strong vibration.
They are mainly made to only stimulate your clit and nothing else. However, the Lelo Ida Wave has an insert that gives you double the pleasure.
How Does It Work?
The Ida Wave has two ways to use the device, manually or through App control.
To use the device manually, you can click the button after charging it and lube it up. After you're ready to go, you can press the button to turn it on and insert it.
You can then press the button to shift between the different modes. Once you get there, you can turn off the device by holding the button for five seconds.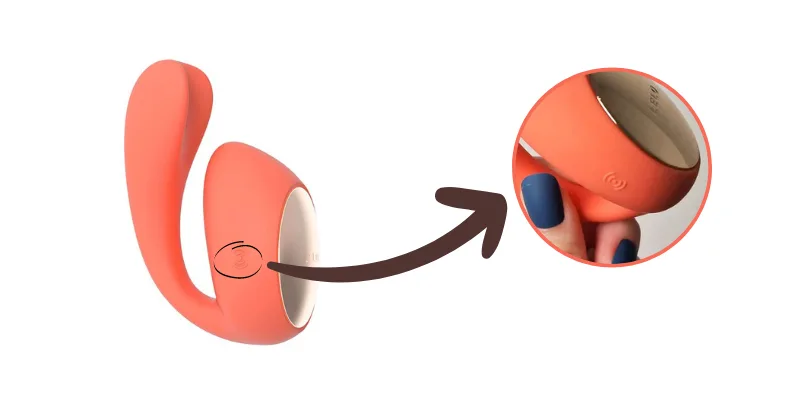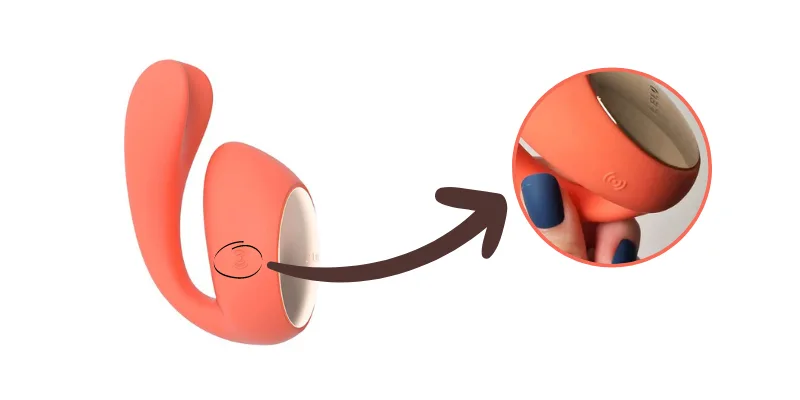 If you want to use the device in app control mode, which we recommend, you will need to download the Lelo Smartphone App.
Once you have the app, ensure your smartphone's Bluetooth is turned on. From there, you can see the device and connect to it.
Open the app, switch from the pre-made programs, and change the settings to your liking. There are ten modes, but you can change the intensity, speed, etc., to your liking.
Lelo Ida Wave FAQs
What phones is the Ida Wave compatible with?
The Lelo Ida Wave is available on both Android and iOS devices. You must download the Lelo App from the App Store and register your device.
Once you do so, you can control your device through Bluetooth connectivity.
Does the Ida Wave ship in discrete packaging?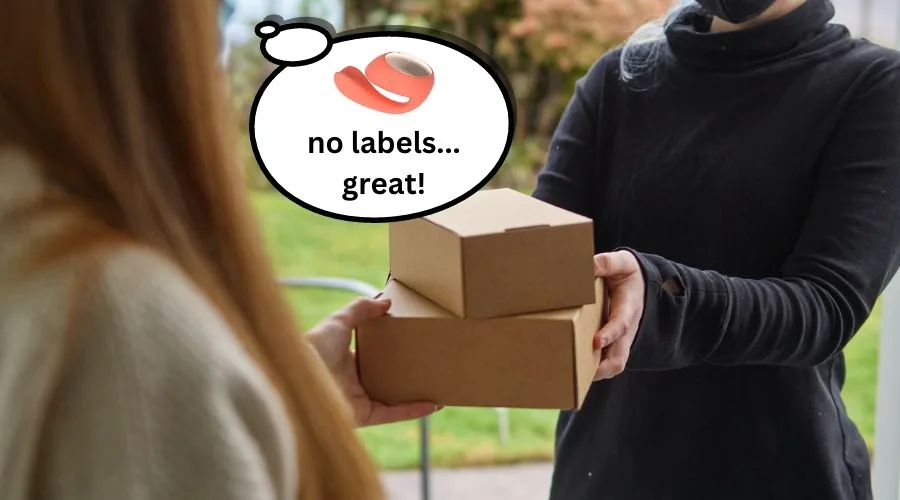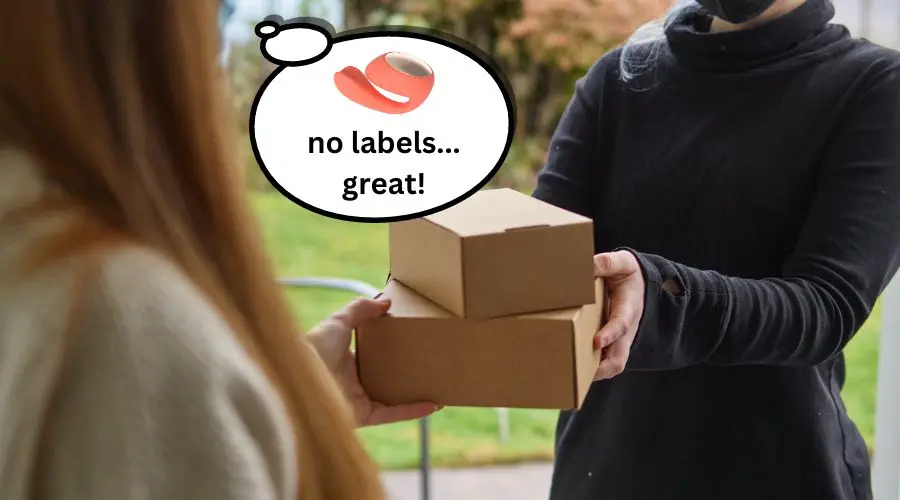 It will come with discrete packaging depending on where you purchase your Lelo Ida Wave.
You will receive the Lelo vibrator with discrete packaging if you order from the official Lelo website. However, always check to see when purchasing from a different website.
What is the warranty like on the Lelo Ida Wave?
Any Lelo device is covered by a one-year warranty coverage that protects against manufacturer defects. This includes if you're purchasing from another distributor or store.
However, you will need to have all components of the device when you send it back.
If your product is replaced with a new model, then the new model will NOT come with a one-year warranty. The shipping costs are also not covered and are non-refundable.
How do you clean the Ida Wave?
The Lelo Ida Wave will need to be cleaned with a vibrator cleaning solution.
Make sure that the solution is compatible with silicone-grade material. Otherwise, you may damage the exterior of the device.
How do I contact Lelo support?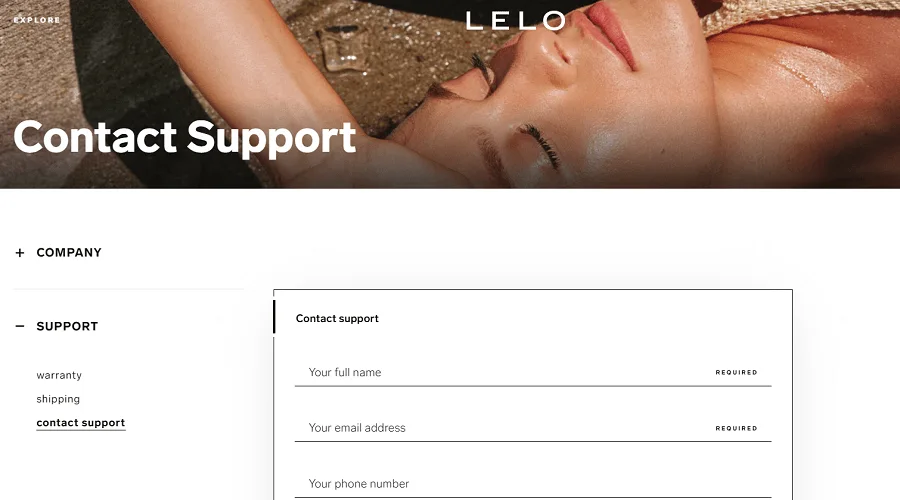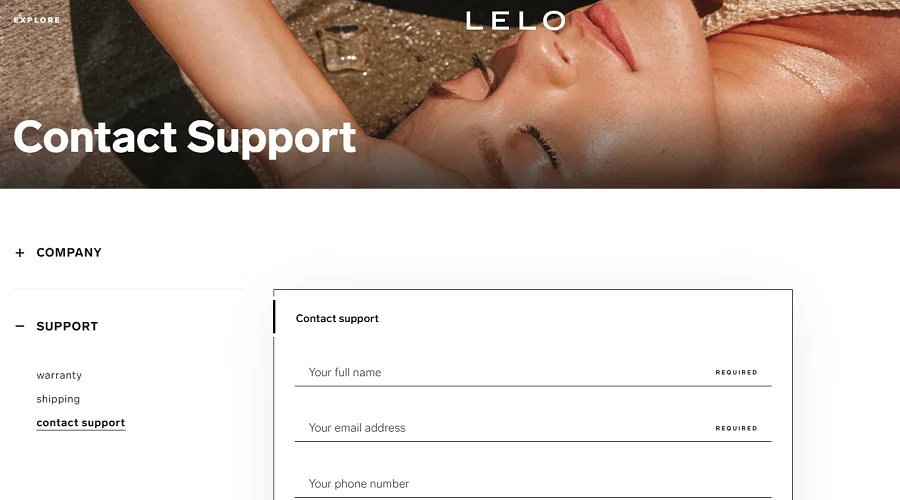 Head to the Lelo customer support page, and you can contact the support through their web-based form.
You will find information on their warranty, shipping, and manuals here. You can also access their FAQ section for more information about their products.
Are there any alternatives to the Lelo Ida Wave?
I understand that the Lelo Ida Wave isn't for everyone. If you're looking for an alternative, an excellent comparable vibrator is the We-Vibe Chorus.
It has a similar shape and design, except it has long-distance control and is perfect for long-distance couple play.
In fact, the device may even be better for couple-play and seems to have more functions and features than the Lelo Ida Wave.
If you're looking for something more powerful, you'll definitely enjoy the We-Vibe Chorus.
Additionally, the We-Vibe Chorus has more customizable patterns than the Lelo Ida Wave, giving you more control over your overall experience.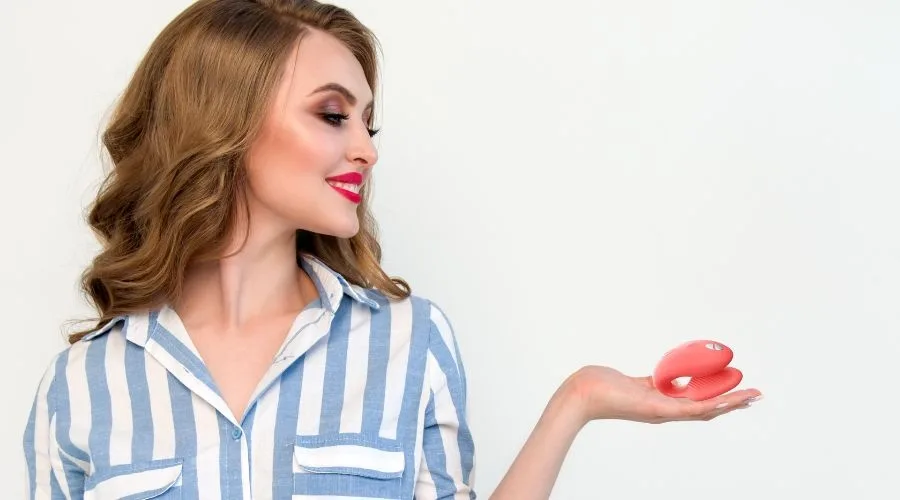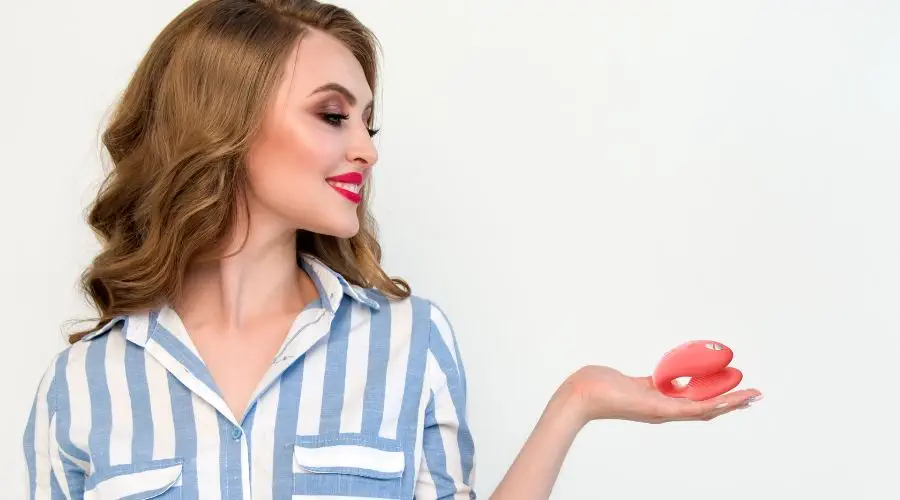 Pros
Two types of stimulation
Easy App control
Hands-free control
Waterproof
Long-lasting battery
Cons
Shape may not work for everyone
No ability for long-distance play
Verdict
After using the Lelo Ida Wave, we'd have to say that it's one of the stronger Lelo products on the market.
With the upgraded finger-like stimulation and the added connectivity, I'd say it's definitely worth a try if you're considering getting a dual stimulation vibrator.
However, if you're looking for something for long-distance play, we'd recommend going with an alternative.
The Lelo Ida Wave's most vital feature is that it's a hands-free device best used for solo play.
The App connectivity is perfect for stimulating yourself without the hassle of using your hand.
Overall, I'd recommend it for anyone looking for strong stimulation that mimics the feeling of a vibrating panty liner.
If I've got you interested, I highly suggest you take the time to browse the Lelo Ida Wave page on Lelo's website.
That way, you can see if it's something you'd be interested in trying out.