Men's masturbators have come a long way, before, people used to believe that all men need to get off is a hole for their penis.
The masturbators that existed for years in those dark times were low effort toys that were nothing more than a textured orifice for you to move your penis up and down in till you climax.
That used to be the entire range of male sex toys.
Not any more.
Today, almost every major sex toy manufacturer is closely studying men and what makes them climax, designing products that are not only more efficient but also offer more intense sensations.
Furthermore, it seems like almost everyone is going high tech, harnessing the power of various modern technology tools to make men feel good all around the world. Everywhere you look today, you will see various versions of the next best thing.
Lelo is no different. Sure, they are a sex toy manufacturer with an eye for quality, and they are determined to be the next great innovators in the male sex toy field. But that is where their similarities to other sex toy makers end.
Lelo has been in business for over 15 years now, and from humble beginnings, they have turned themselves into an industry giant. Today, Lelo is one of the highest tech male sex toy manufacturers in the world.
One of their latest innovations is the Lelo F1s sex toy, which is being introduced to the world for the first time as part of the Lelo F1s Developer Kit. In truth, Lelo is not exactly famous for pushing the envelope when it comes to making its sex toys. There are more innovative companies out there.
However, perhaps things are different now with the introduction of the Lelo F1s Developer kit.
So, does it keep flying Lelo's brand name high or is it disappointing as a product? That is what this Lelo F1s Developer Kit review seeks to find out.
What Is It?
The Lelo F1s Developer Kit is arguably one of the most revolutionary male sex toys in existence today.
Measuring 5.5 inches in length and 2.8 inches in overall circumference, it is a nice, very light and compact sex toy that has been specifically designed to stimulate the nerves in your penis.
Plus, the developer kit allows you to customize your experience, ensuring that the sensations you derive from it are exactly what you desire. Some of its features have literally changed the way modern male sex toys will be designed and built in future.
Key Features
The Lelo F1s Developer Kit is unlike any other sex toy in existence today.
First of all, it comes loaded with sensors. These sensors are essential to the way the Lelo works because they allow developers to collect useful data that can then be used to create new features and controls.
They also help the developers track how the Lelo is performing, while also optimizing the vibrations for the ultimate sexual enjoyment.
It works by combining classic vibration motions with more modern pleasure techniques. This is the line where vibrations meet sonic waves.
The vibrations will sensually tickle and stimulate the surface of your penis while the sonic waves get deep into the muscle tissue to bring you intense pleasure from all directions. It really is unlike anything you have ever experienced.
You can also harness the power of the developer kit and create your own range of motions, intensities, and sensations. The Lelo F1s Developer Kit allows for a never-before-heard-of level of customization, which literally changes everything you thought you knew about male sex toys.
By placing complete power in your hands, it allows for creativity and generally getting you more engaged with the product, which only makes you fall deeper in love with it.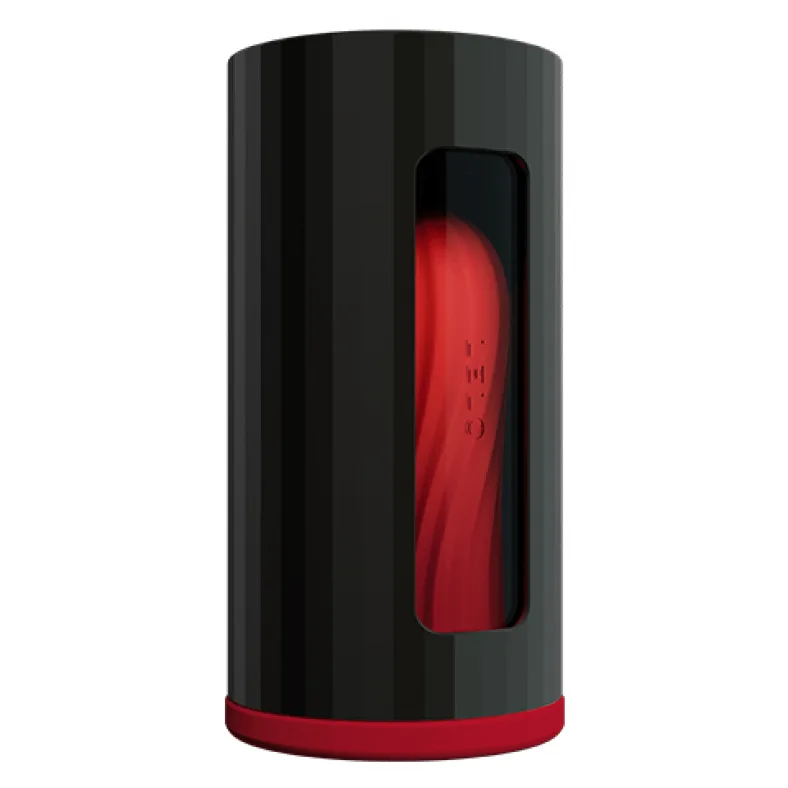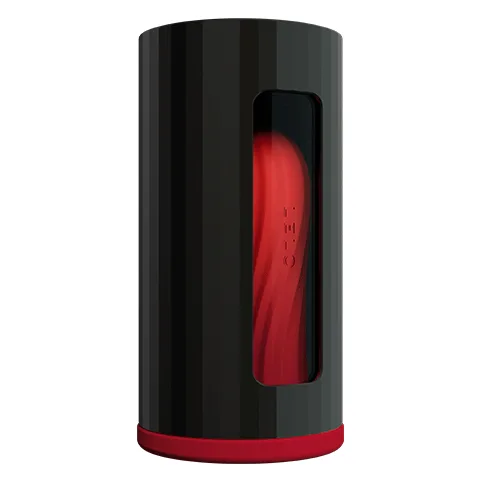 The Lelo F1s Developer Kit also has a Cruise Control feature, which automatically controls the intensity and sensations of the Lelo. It also uses Lelo's trademarked Sensonic sonic wave sensations technology to give men earth-shattering sexual pleasure.
There is also the interesting addition of a clear window panel for anyone who wants to see the internal mechanics in action. Plus, it is completely waterproof!
If all that did not convince you, here is a breakdown of some of the best features that make the Lelo F1s Developer kit to stand out:
360-degree stimulation: This feature allows the Lelo F1s to encourage the nerves in your penis to wake up and become more sensitive and receptive to the motions
Dual Internal Motors: The Lelo F1s Developer Kit uses a set of dual internal motors to produce the intense sensations in the chamber.
SenSonic Technology: The Lelo F1s Developer Kit works by using sonic waves produced by the dual internal motors through their patented SenSonic technology. With this toy, you are literally pleasuring yourself to sound.
Performance Sensors: The Lelo F1s Developer kit is packed full of sensors. There are 10 super sensitive sensors which allow it to accurately read every cue your body sends it, automatically monitoring, managing and controlling the rhythm to suit you.
The sleeve has unique curved grooves that run through its entire length on the inside, maximizing the levels of pleasure it gives you.
Cruise Control Feature: The cruise control feature allows you to enjoy the ride on automatic mode
Intensity Level Controls: The built-in intensity level controls are accessed from three very easy to reach buttons. They can be conveniently manipulated even if you are enjoying a one-handed fun session.
Materials: The Lelo F1s Developer kit has a textured aluminum alloy body and a medical grade silicone sleeve
It is Bluetooth ready and rechargeable using a standard USB cable. It can last for about 2.5 hours of continuous play time.
Patented Developer Software: When you buy the Lelo F1s Developer kit, you gain access to a free app that is compatible with Android and iOS. This app works well with all other Lelo toys and also lets you access the Lelo Software Development Kit.
What's In The Box?
Do not expect any fancy packaging with the Lelo F1s Developer Kit. It is simple and quite discreet. The Red SenSonic Trainer model simply comes in a plain red box with a line drawing of the Lelo F1.
When you open the box, you get one Lelo F1s Red SenSonic Trainer model, a starter guide, a user manual, and a USB charging cable. Pretty standard. However, apart from these, the box also comes with other goodies such as a small bottle of toy cleaning spray, a satin storage pouch, a "Do Not Disturb" sign, a pair of leather gloves and a warranty registration card.
Yes, the absence of a small lubricant sample is glaring. Be that as may be, if you try to use it without any lubricant you will literally scream in pain. Just lube up and enjoy the toy, do not try to be brave about these things. If a sample was given, you will probably end up using it all on the first day anyway. Yes, this thing feels that good.
It is also a little strange that they include a pair of leather gloves. But then again, to each his own, I guess. As we said, do not question these things. Just take the goodies and say thanks.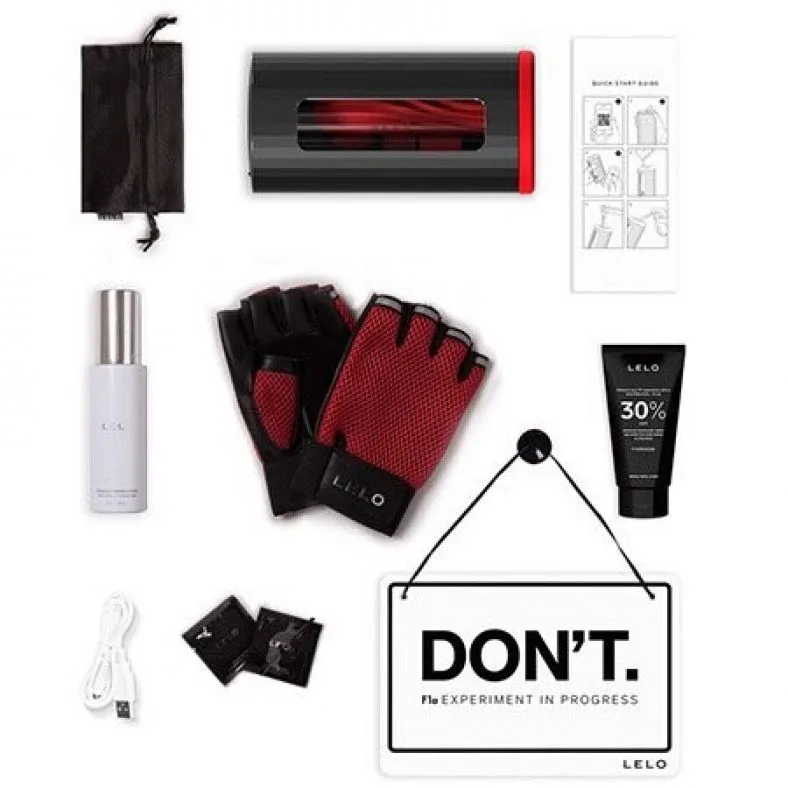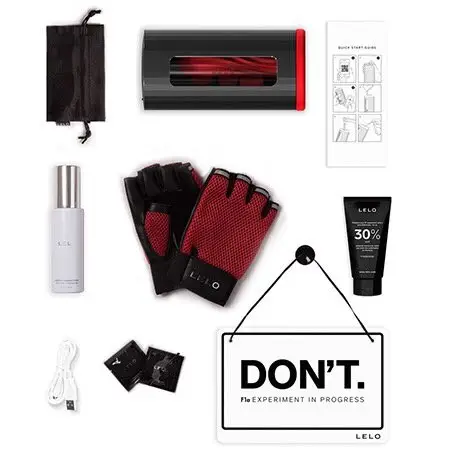 How Does It Work?
When you get the Lelo F1s Developer Kit, you obtain access to an interface that allows you to personally script and edit your sensations to your liking.
The Lelo F1s Developer Kit allows every buyer to have the ability to tinker with its sensors and play with all the hardware and software settings for absolutely free. The added software works independently from the default machine settings, so you do not have to worry about breaking something.
The first thing you need to do immediately after unboxing it is to charge it until the battery is completely full. It takes about 3 hours to charge it completely, but once fully charged the first time, every subsequent charging session will only take 2 hours. The Lelo F1s Developer kit can run for 2.5 hours of continuous use on a single battery charge.
It works by using ten super sensitive sensors combined with dual internal motors to create their patented SenSonic technology, which are sonic waves that intensify your stimulations and make the feeling all the more intense.
All the rhythm and motion is automatically monitored, controlled and managed by the machine. This makes it more than just a toy. It is a work of art.
Internally, it has a set of curved grooves that further stimulate the penis. You can further switch to the Cruise control feature, which allows you to sit back and let the Lelo F1s go to town on you. With three intensity control buttons, you will be leaving nothing to chance and getting the ultimate pleasure from this toy.
How Does It Feel?
How do you describe a sensation when you have nothing else to compare it to? How do you describe something that feels so good it will bring a tear to your eye?
The 360-degree Sensonic waves feel so silky smooth as they wash over you, flawlessly engulfing you and pulling out your orgasm from deep down within you. Seriously, you will be surprised the human body can feel these sensations.
The ridges on the inside, gently caressing you with every stroke, and the precise sensors that feel like they were made just for you, along with the Cruise control function and the little window you can watch all the action through, all work together to make you feel like the king of the world for a few fantastic minutes.
You will thank all the gods for this wonderful invention, and marvel at the wonderful times we are living in.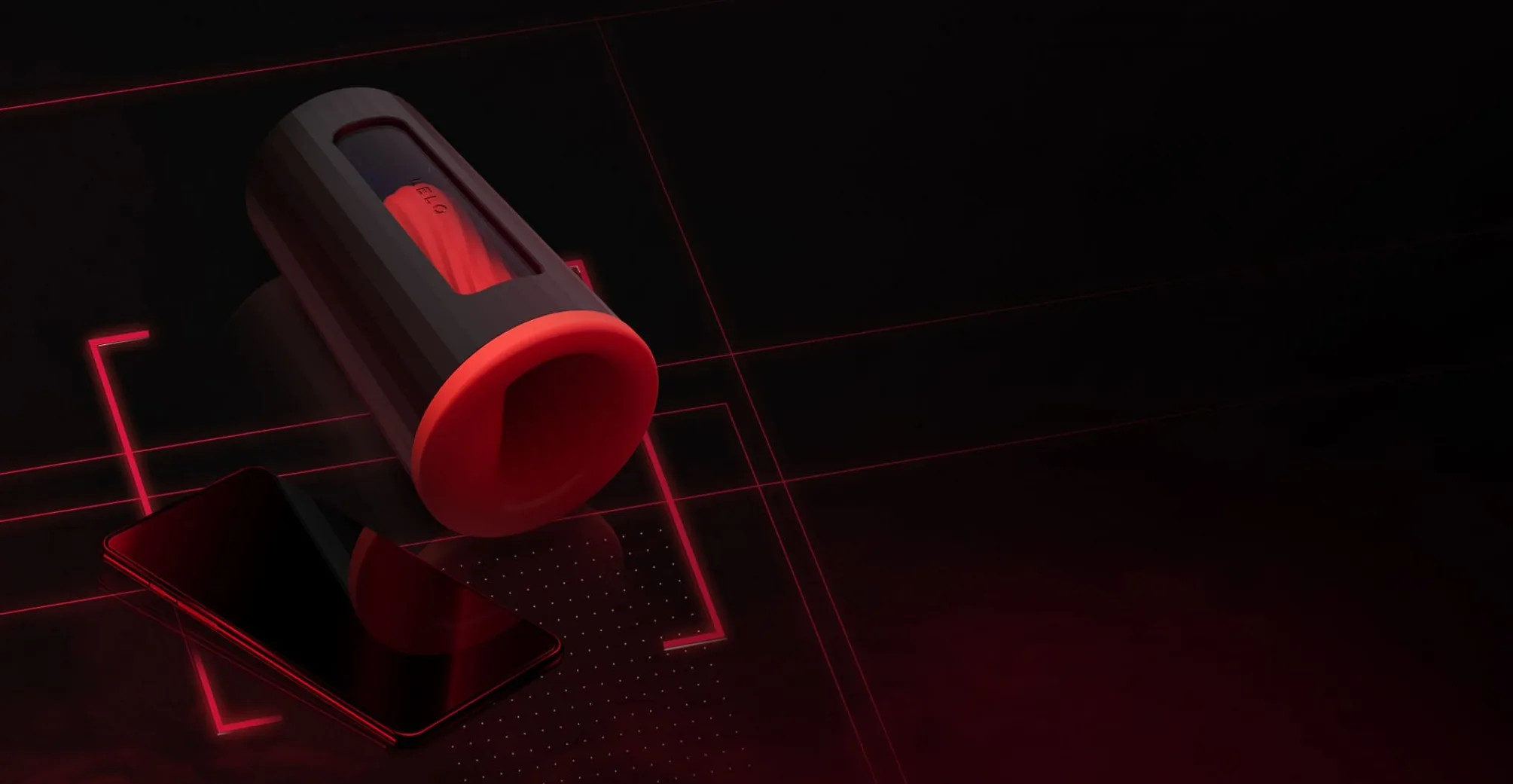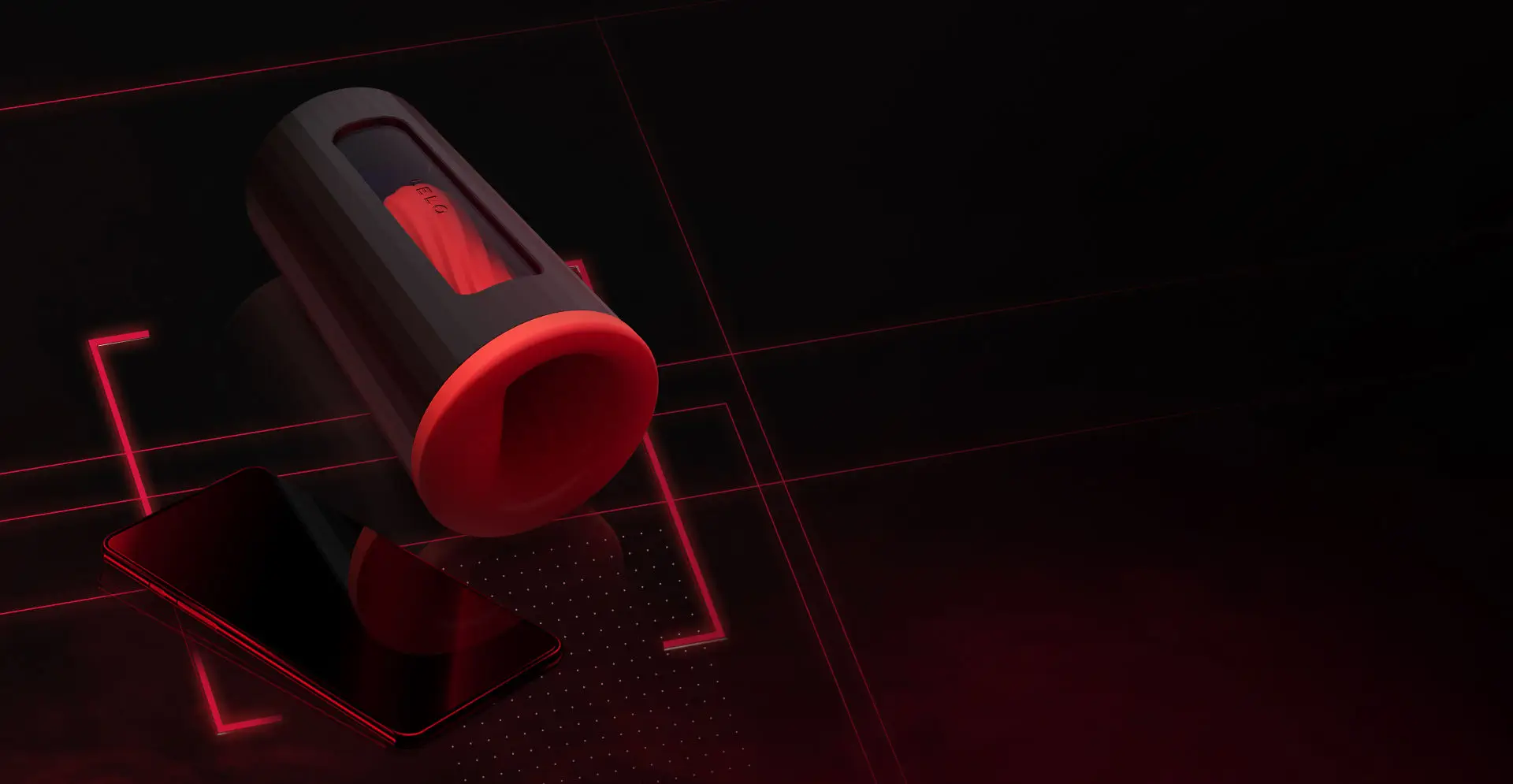 Pros
It is made of super high-quality materials that make it very durable and able to withstand a lot of manhandling.
It is very well designed. Externally, it looks nothing like a male sex toy. It has beautiful red accents on a matte black aluminum surface, giving it a high tech look
It is packed full of innovative features, making it the ultimate high tech male sex toy. The developer kit smokes the competition hands down
It is surprisingly 100% waterproof
It allows for both manual and hands-free play on cruise control
Cons
For some people, it is prohibitively expensive to buy. It is definitely a high-end sex toy. However considering the features it packs, you wouldn't expect to get them for free.
The insertable length is only 4.5 inches. This is very limiting for most men because everyone wants to insert the entire length of their shaft into their sex toy
The battery takes too long to recharge. 2 hours of downtime is too much. Plus, the USB cable is a little too short.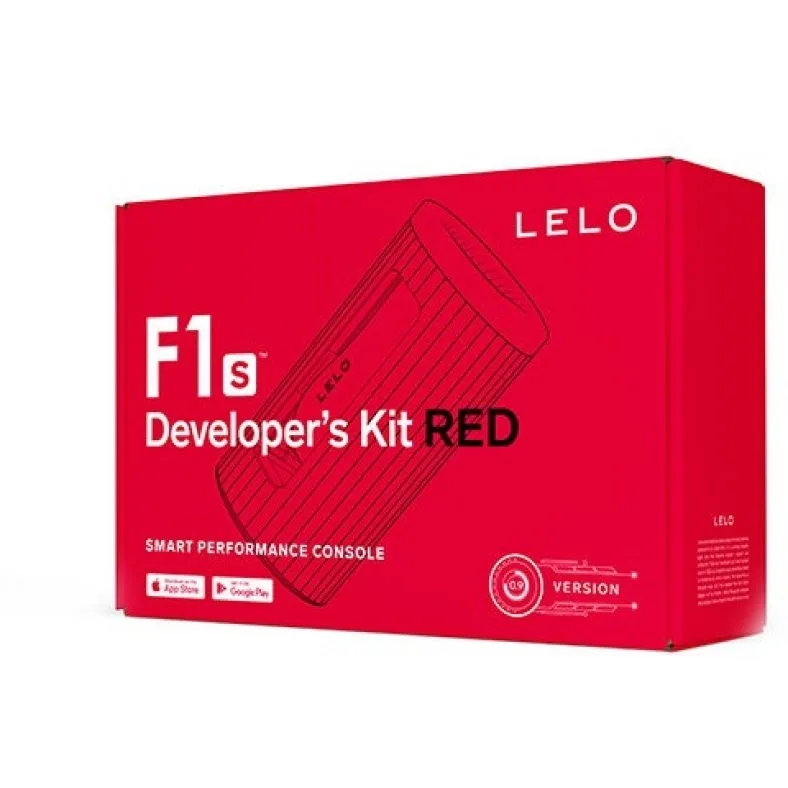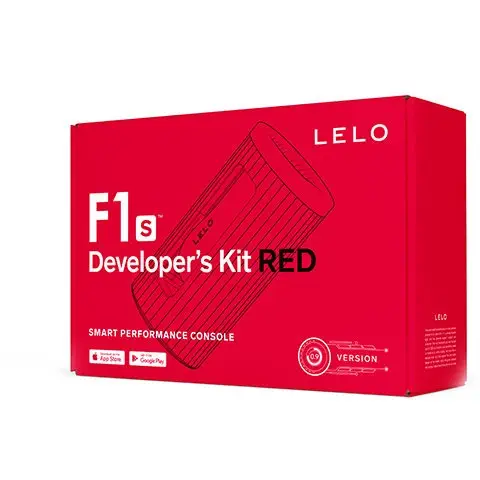 Who Is It For and Why?
This toy is for any man who wants to have a source of otherworldly pleasure within reach. It feels better than anything else you have ever experienced before.
In fact, it feels so good you will realize you have been living a lie all your life. Whether you are single or in a relationship looking for a way to spice things up, the Lelo F1 Developer kit has got you covered.
If you have a tinkering spirit and you love finding out how things work, then this toy is also for you.
The ability to create your own custom sensations is almost unheard of in this industry. The fact that this toy allows you to do that is crazy and just goes to show the amazing quality and versatility that the Lelo F1s Developer kit has.
Verdict
The Lelo F1s Developer kit is way ahead of the curve when it comes to the male sex toy market.
It offers functionality today that no one else does, and no one thought possible until they did it.
It truly is a piece of art. It will not be long before most of these features become an industry standard. So why wait? Get it all today and taste the future.