Are you looking for a new way to level up your self-love?
Then Kiiroo Pearl 2+ is worth your money and time. The Pearl 2+ is a new interactive female vibrator by Kiiroo.
It combines penetrative G-spot stimulation with interactive features to give you an immersive solo experience.
If your distant partner has a Kiiroo device, you can sync the two devices and enjoy each other's movements in real time.
Want to learn more? Below is an in-depth review of Kiiroo Pearl 2+.
Kiiroo Pearl 2+ Features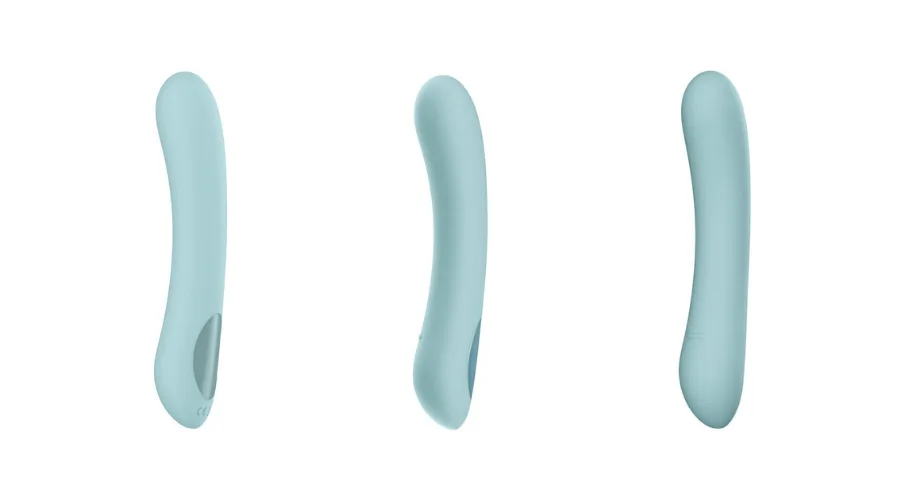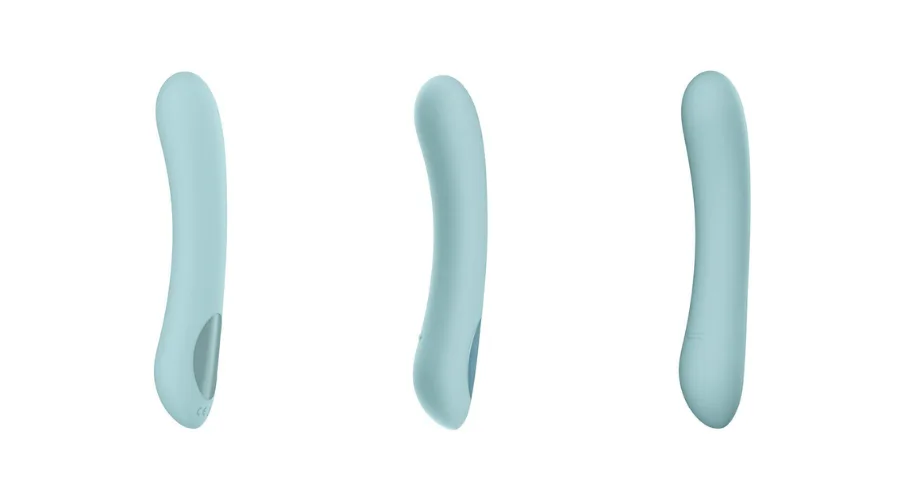 Kiiroo Pearl 2+ vibrator boasts the following features.
Construction and Design
The Pearl 2+ is made from ABS plastic on the handle section and silicone on the insertable end. The handle section is slightly rough to allow for better grip and maneuverability.
On the other hand, the silicon material is soft and silky to allow for seamless penetration into your G-spot.
Another admirable thing about the two construction materials is that they are 100% waterproof, allowing you to use the device in wet environments.
They are also body safe.
The handle section extends about 3 inches, while the insertable section covers around 5 inches.
In terms of shape, Pearl 2+ has a slightly curved shaft and a mildly bulbous tip to massage your G-spot unobtrusively.
Also, Pearl 2+'s shape allows for a comfortable fit inside your vagina.
Finally, the vibrator is available in black and purple colors to give you options to choose from.
Power and Performance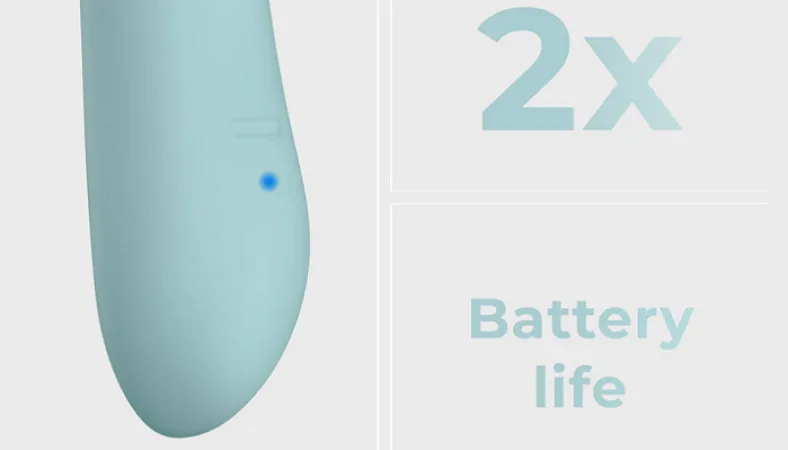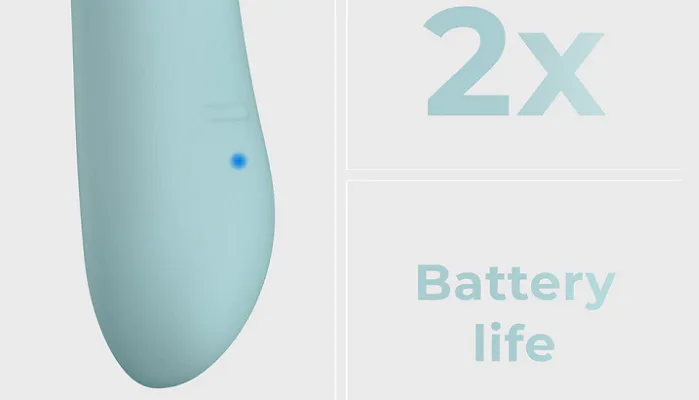 The Kiiroo Pearl 2+ runs on rechargeable lithium-ion batteries.
It comes with a charging cable attached as part of its package. Connect the cable to the charging port near the base to charge your Pearl 2+.
On average, the toy takes approximately two hours to charge fully using an adapter.
When fully charged, the batteries can last close to one hour, depending on the frequency and the intensity of use.
Press the power button near the base of Pearl 2+ for at least 4 seconds to start the device.
After starting, the Kiiroo Pearl 2+ will emit blue light to notify you that it's in Bluetooth/ interactive mode.
The Bluetooth mode allows you to sync your Kiiroo Pearl 2+ to the Feel Connect App on your smart device. Once synced, you can use the Feel Connect app to:
Control your device
Access interactive content online
Connect to your distant partner
Besides the Bluetooth mode, Pearl 2+ offers 6 other modes, including: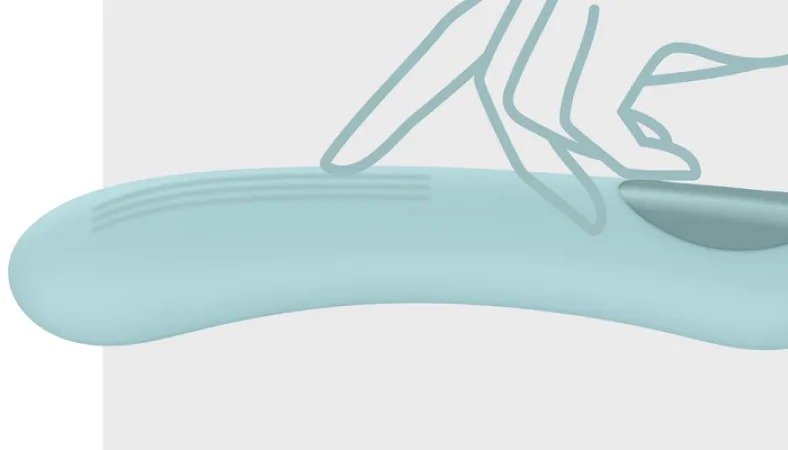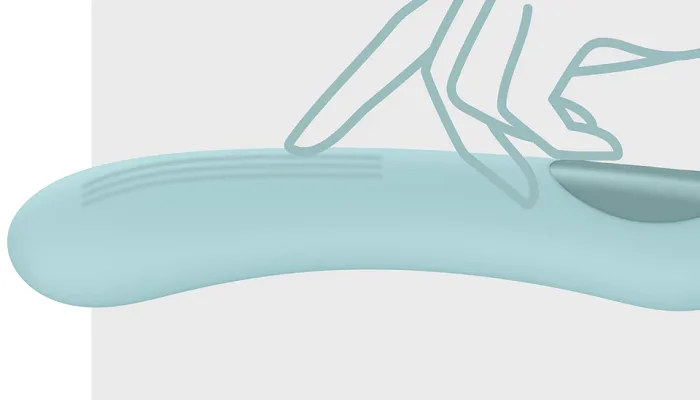 The Touch Sensitive Mode: Detects the body movement and the insertion depth and adjusts the vibrations accordingly for more pleasure.
The other five modes are preset modes applicable when operating Pearl 2+ manually. They include:
Slow mode
Medium mode
The fast mode
Pulsating Pattern 1
Pulsating Pattern 2
As you can see, there are 3 vibrating speeds—slow, medium, and fast, combined with 2 pulsating patterns like the case with classic toys.
You can use these preset modes to extend some love to your clit.
Generally, the Kiiroo Pearl 2+ feels great inside you. The intensity of the interactive mode depends on the intensity of the interactive game that you have synced your pearl 2+ to.
On the other hand, the intensity of the sensitive touch mode increases with the depth of your insertion. The deeper you dig, the higher the vibrations and stronger the orgasms.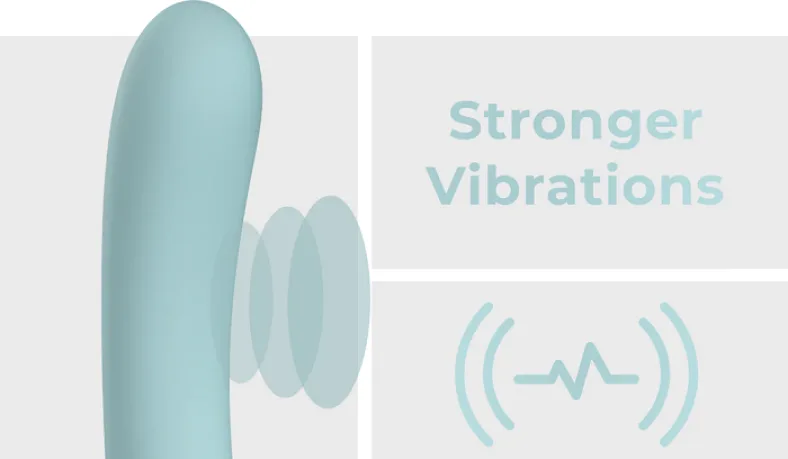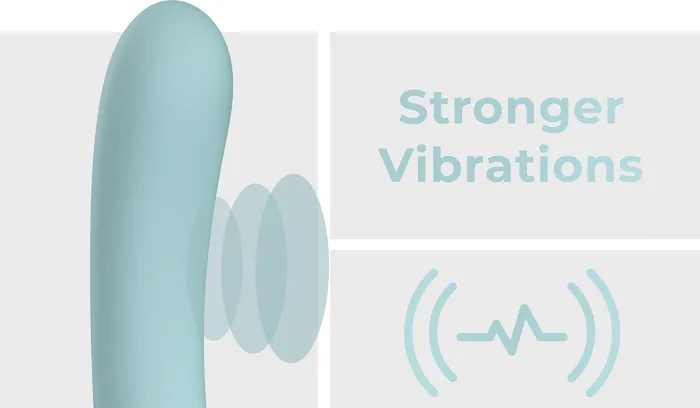 Noise Level
The Kiiroo Pearl 2+ operates silently when engaged until you turn it to its highest vibration level.
Even at its highest setting, Pearl 2+ will produce a low hum that cannot go past your blanket. However, the device is a bit louder when not inside your body.
Connectivity
You can connect Kiiroo Pearl 2+ with other Kiiroo teledildonic devices like Onyx 2, Keon, Titan, or another Pearl 2+.
You can also sync the toy to erotic content online to get a combo of penetration and visual stimulation.
To connect your Pearl 2+, you must download the Feel Connect App on your smart device, then sync your device via Bluetooth.
This app is compatible with Android 4.3 or later or Apple iOS 6.0 or later.
Once synced, you can connect Pearl 2+ with interactive porn via the app and let it mimic what the featured porn stars are doing.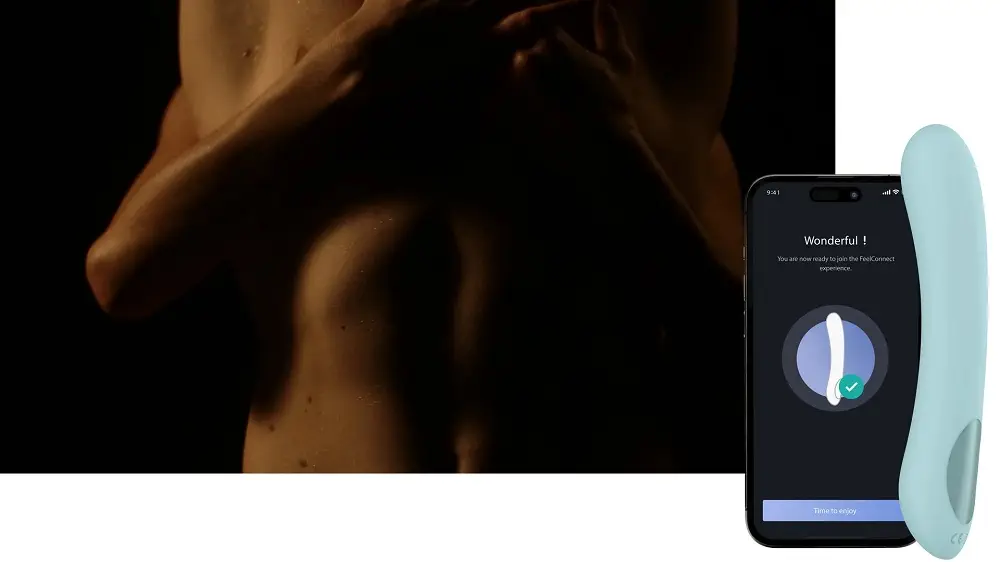 Alternatively, you can log into the feelme.com website and link your Kiiroo Pearl 2+ to one of the featured erotic videos or bring your favorite actor strokes directly to your pussy.
Cleaning and Maintenance
You need to clean the Kiiroo Pearl 2+ before and after use to protect your nether regions from infections and elongate the life of the device.
To clean, apply a mild cleaning soap to your Pearl 2+ and then scrub using a soft microfiber cloth. Rinse it over running water.
Again, use a soft microfiber cloth to wipe dry the vibrator before you keep it in its storage pouch.
Shipping and Packaging
Upon receipt of your order, the manufacturer packs the items discreetly before shipping them to your preferred destination.
The shipment period takes approximately 7 business days but may vary depending on your region.
Unboxing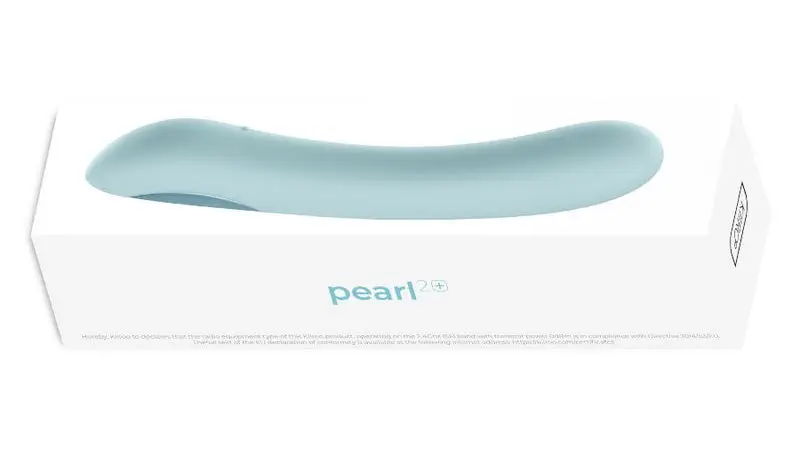 Upon delivery, you should expect to find the following:
1 x Kiiroo Pearl 2+ device
USB Charging cable
Authenticity Card
Quick Setup Manual
How to Use the Kiiroo Pearl 2+
There are three ways in which you can use the Kiiroo Pearl 2+ teledildonic device, including:
The interactive method
The touch-sensitive method
The manual method
How to Use Kiiroo Pearl 2+ in Interactive Mode
To use the Kiiroo Pearl 2+ in interactive mode, you must connect your device to the Feel Connect App, from where you will be controlling it.
So, download the Feel Connect App (if you don't have one) and register your device.
Make sure your device is fully charged before experimenting with it. When fully charged, the LED light should produce green light.
Now that you have downloaded your Feel Connect App and charged your Pearl 2+, the next thing to do is to connect your Kiiroo Pearl 2+ to your Feel Connect App.
Press the power button in the Kiiroo Pearl 2+ once. This should produce a blue light to alert you that the interactive/Bluetooth mode is on.
Activate the Bluetooth in your smart device and then connect your Pearl 2+ to the Feel Connect App
Once connected, you are ready to start your pleasurable journey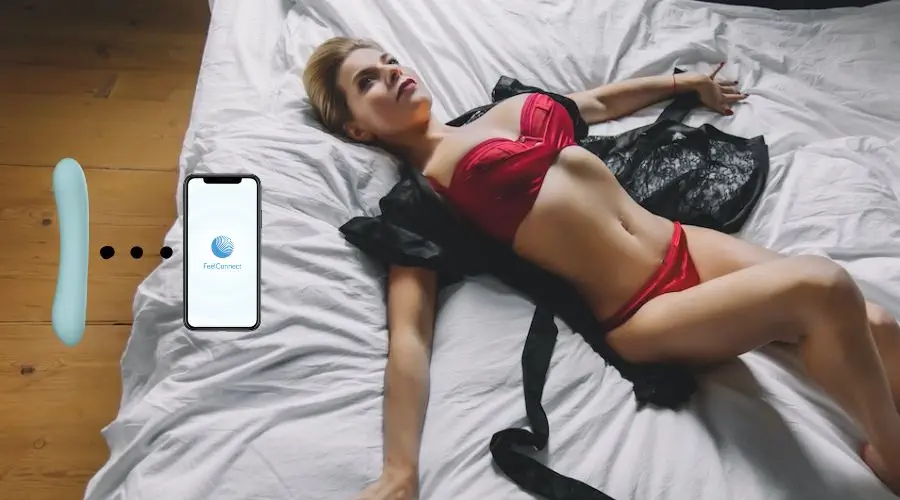 Use your app to navigate to the features of interactive sites and select your favorite erotic play and let your Pearl 2+ stimulate your G-spot by mimicking the moves in the video play.
I'm usually fond of the feelme.com site because its featured plays are usually hot.
How to Use Pearl 2+ in Touch-Sensitive Mode
Double-click the power button to switch the device to touch-sensitive mode.
If using the device in interactive mode, press the button once to activate the touch-sensitive mode. The LED light will change from blue to white.
Now, insert Pearl 2+ slowly into your vagina as you listen to the vibrations.
By doing so, you will notice that Pearl 2+ increases its vibrations as you go deeper to give you mind-blowing orgasms.
How to Use Kiiroo Pearl 2+ in Manual Mode
Assuming that your Kiiroo Pearl 2+ is off, press the power button three times to activate the slow rhythm.
If the vibrations are too low for your clit/ G-zone, press the power button again four times to activate the fast mode.
Typically, the manual mode adapts Pearl 2+ to work like a classic female vibrator. You can use the preset modes to stimulate your clit or the G-spot.
My Experience With Kiiroo Pearl 2+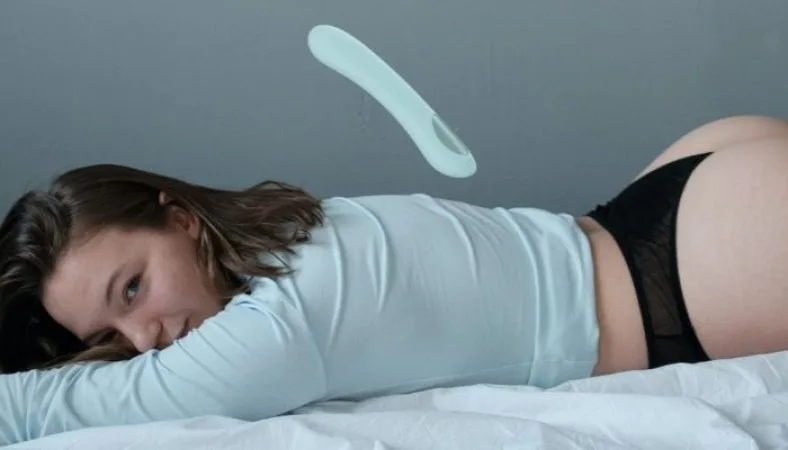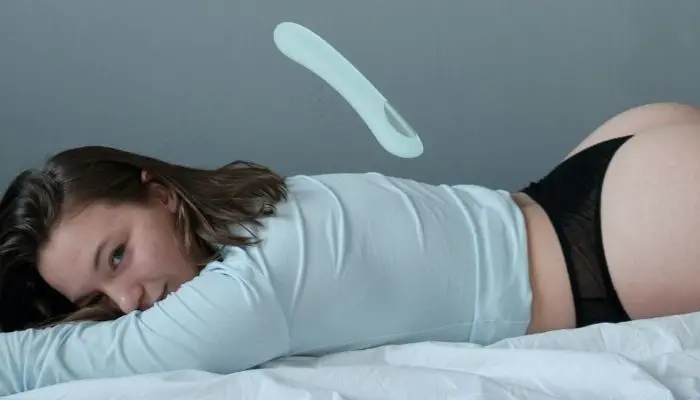 My Kiiroo Pearl 2+ arrived at the perfect moment when I had just come from the bathroom. First, I was impressed by how the toy was discreetly packed.
I didn't want to waste time, so I downloaded the Feel Connect App on my android device and created my account.
I also charged my Pearl 2+ during the transition. The device took approximately 60 minutes to charge, as the battery was almost half-full.
After charging, I unplugged my Pearl 2+ from power and started my orgasmic journey.
My G-spot orgasms take time. So, I decided to treat my clit using the manual mode first.
I applied some water-based lubricant to my clit and did the same on the tip of Pearl 2+. I switched my Pearl 2+ into fast mode and positioned it on my clitoris.
The vibrations were so pointed and intense, and I gushed in no time. I felt the urge to extend the pleasure to my G-spot.
This time, I switched the gears to the touch-sensitive mode.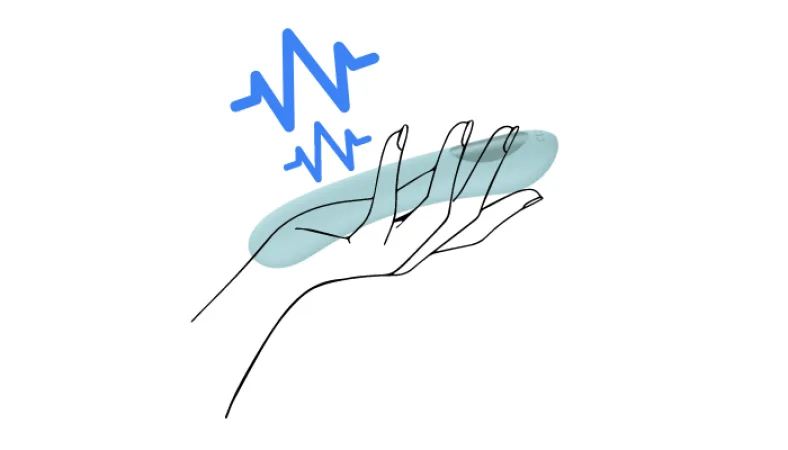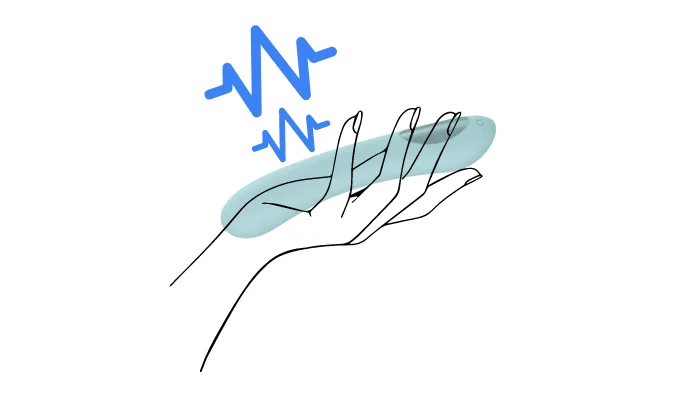 As I inserted the Pearl 2+ gently into my vagina, I realized that the device increased the vibration intensity with increased movements and degree of insertion.
And, in no time, I was moaning with pleasure.
I love playing deep, and the touch-sensitive mode gave a powerful quality of it.
I wanted to hold cumming a little longer, but the orgasmic fluid overcame me, and I thrust out powerfully.
I had to break for ten minutes before trying the interactive mode.
After experiencing pleasurable post-orgasm aftershocks from the touch-sensitive mode, I turned to interactive mode.
I selected my favorite porn play on feelme.com web and inserted Pearl 2+ into my vagina.
I enjoyed how the device mimicked the moves in the interactive game to give me a toe-curling sexual experience.
Kiiroo Pearl 2+ FAQs
Are there any alternatives to Kiiroo Pearl 2+?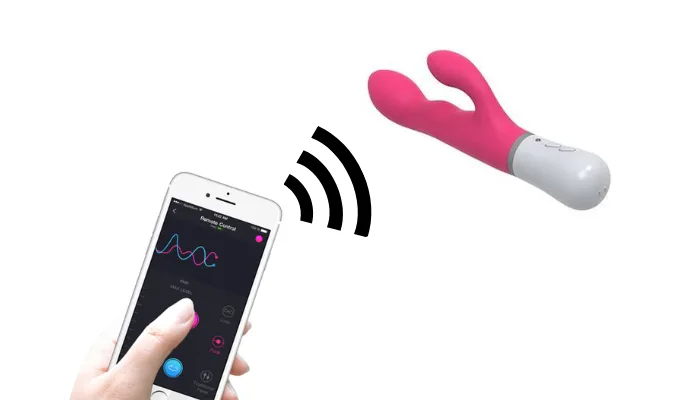 Yes. Nora Rabbit Vibrator by Lovense is an excellent alternative for Kiiroo pearl 2+, allowing you to control it via Bluetooth and link to your distant partner.
It offers both clitoral and G-spot stimulation. However, Nora isn't waterproof, hence not ideal for wet environments.
Does the manufacturer accept returns?
The manufacturer accepts returns, provided you haven't opened the product.
Do I have to pay an additional fee to receive my order?
It depends on your destination. More specifically, orders outside Australia, the United States, and Europe are subject to extra customs fees and duties.
For instance, if you order from the UK, Switzerland, Israel, or Iceland, you'll have to pay an additional $25, if your order is below $100 and $15 if your order exceeds $100.
Kiiroo Pearl 2+ Pros and Cons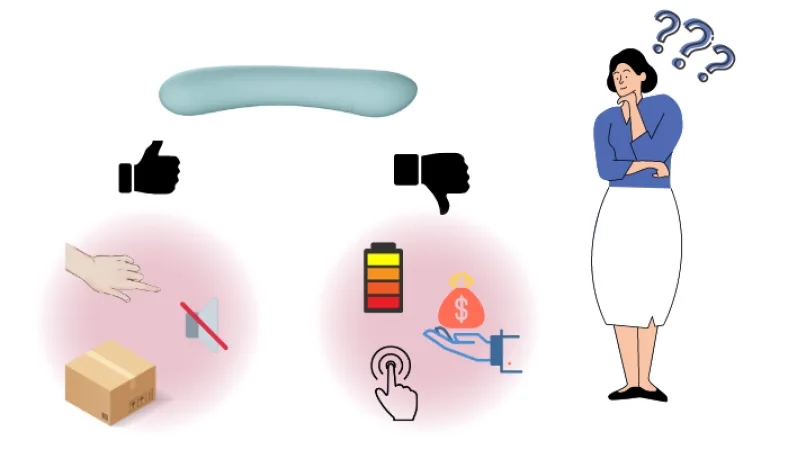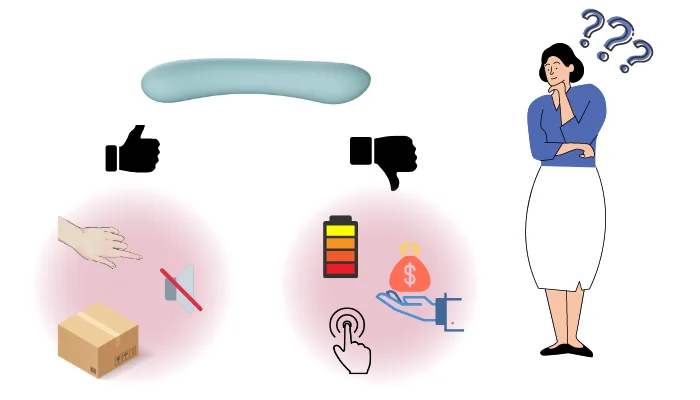 Pros
It utilizes touch-sensitive technology to trigger your orgasms
Allows for interactive sex between distant partners
Provides double stimulation using the interactive mode
Compatible with multiple devices
Fairly quiet
Easy to clean and maintain
Discreetly packed for privacy reasons
It can offer clitoral stimulation when applied in the manual mode
Cons
Pressing the preset button is an uphill task
Installing and setting up the app is challenging at times
The battery life may be too short for rough riders
Expensive option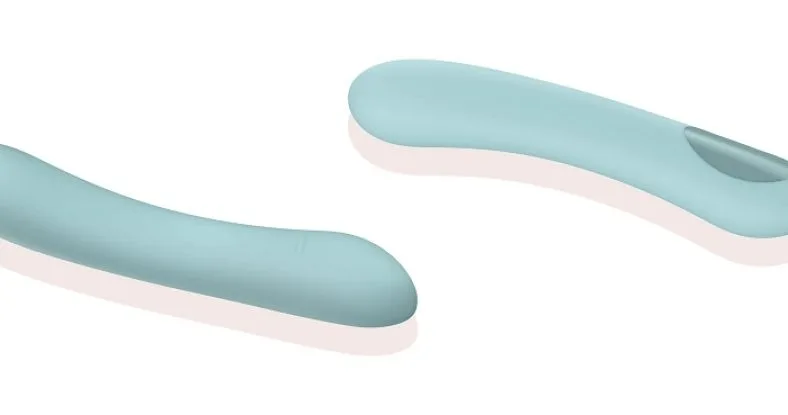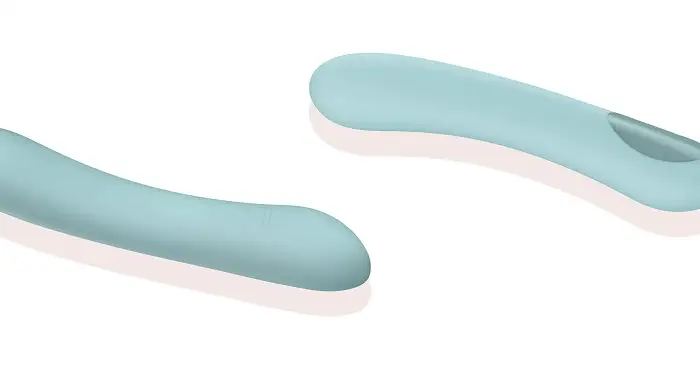 Final Words
The Kiiroo Pearl 2+ is an advanced toy for interactive G-spot stimulation.
You can use it to connect to your distant partner or enjoy a combo of G-spot stimulation and erotic adult content by connecting to VR, virtual sex, etc.
Additionally, the toy is durable, powerful, and gentle on your skin.
Order your Kiiroo Pearl 2+ from the manufacturer's site to take your sex life to another level.