Today's technology has opened the world up to a huge variety of ways to connect with one another.
This is especially true for couples in long distance relationships.
Not only can they stay in touch with each other by talking, texting and video chatting, but it is also now possible for them to connect at an even deeper more intimate level.
Couples can now have connected sexual experiences no matter how far apart they are from each other. Spicing up relationships like this can only mean one thing: they come out stronger than they were.
There have been many sex toys that have come up in recent years to help people in relationships achieve this goal. One such toy is the Kiiroo Cliona.
Released in early 2019, Kiiroo Cliona is a new interactive sex toy from Kiiroo aimed at people in long distance relationships who still want to have some fun in the bedroom despite the distance between them.
This review will focus on the Cliona, aiming to find out exactly what it is, how it works, and whether it lives up to the hype.
>> Click here to learn more or order your Kiiroo Cliona with -10% OFF (promo code: "Fun10") <<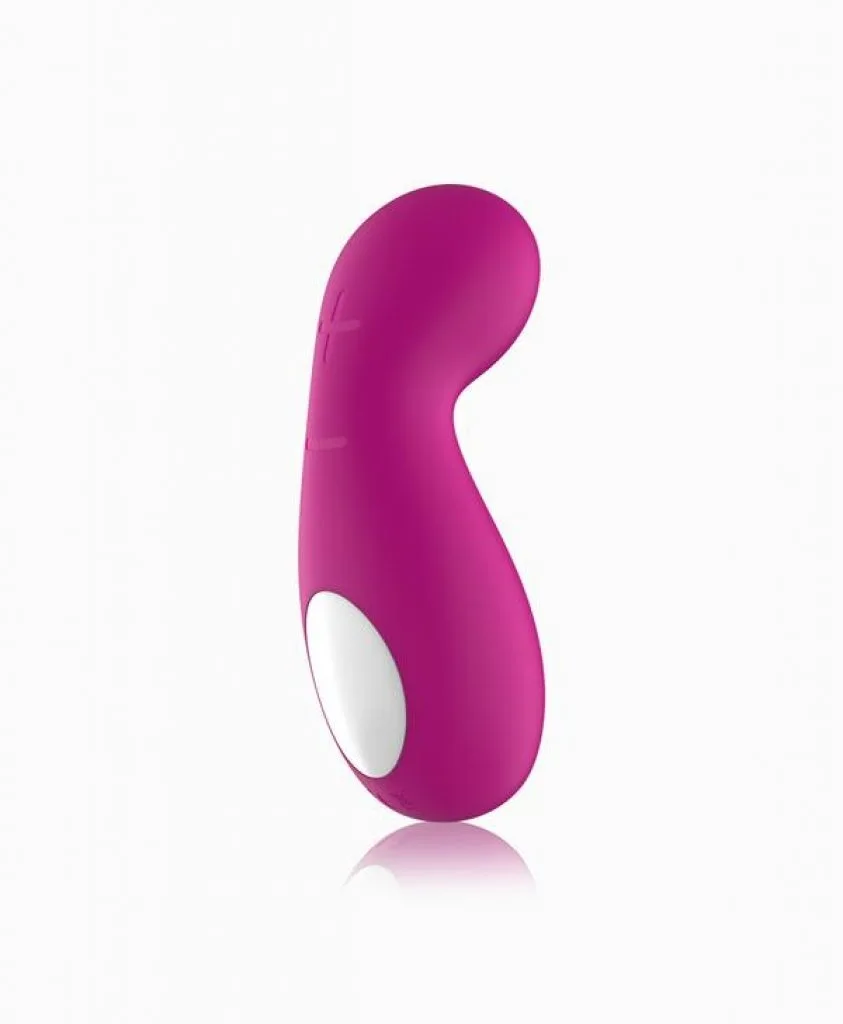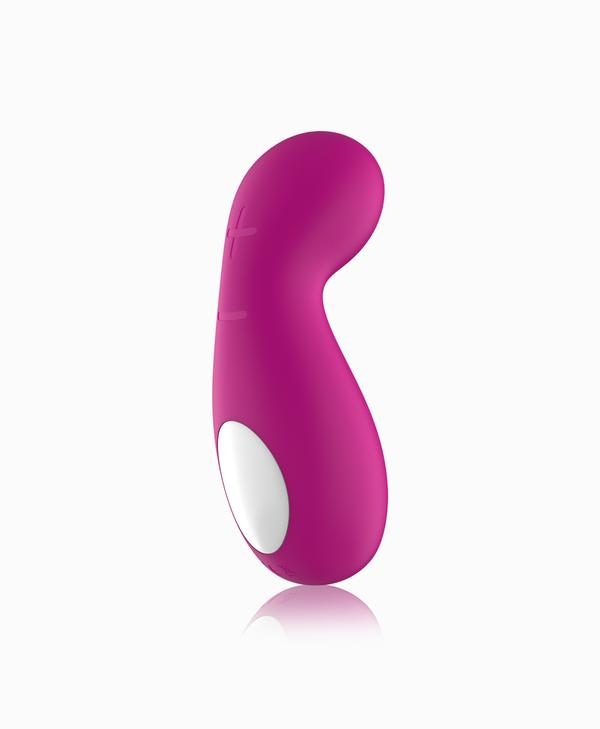 What Is the Kiiroo Cliona?
Kiiroo started 2019 with a bang by releasing the new Kiiroo Cliona on January 7th as the latest addition to their interactive range of sex toys.
The Cliona is a touch-sensitive interactive clitorial stimulating pleasure product or vibrator with an extremely powerful motor.
According to Kiiroo, the Cliona has the most powerful motor they have ever made, more powerful than the motors contained in any of their previous vibrators, despite its small size. That is saying quite a lot because Kiiroo is famous for producing vibrators that pack quite a punch!


What Key Features Make The Kiiroo Cliona So Special?
The Kiiroo Cliona has 4 touch sensitive buttons on its smooth surface and one tactile button. The location of all these buttons feels so natural because of all the attention to detail that has obviously gone into the ergonomic design.
It is easy to see that whoever came up with this beauty had the comfort and pleasure of every woman in mind when they did.
Having touch sensitive buttons makes it ridiculously easy to cycle through the different modes and vibration intensities. Everyone can use it, even when they are not all there if you know what I mean.
The Cliona is also rechargeable and completely waterproof. This, along with the fact that it is super discreet, means that you can use it wherever and whenever the urge kicks in.
Another great feature of the Cliona is the fact that it allows you to control the pleasure levels of a different partnered device using the touch-sensitive buttons. The best part is that you can do this from anywhere in the world.
If both you and your partner have Kiiroo devices, or as long as the other device is FeelTech enabled, it can be controlled using the Cliona.
The best part of the Kiiroo Cliona is that you can connect it to VR and totally immerse yourself in your pleasure.
Cliona is compatible with content from FeelMe.com, Pornhub.com and a host of existing videos, VR, 3D games and webcam content. This means that with the Cliona, a whole new world of high tech pleasure awaits you.
What Is In The Box?
The box comes with the Cliona itself, a USB Charging cable, an authenticity and warranty card, and a quick setup manual. The Cliona is made of ABS and Silicone. It is a tiny 11.5x5x4mm in size and weighs only approximately 75 grams.
When you take it out of the box, be sure to charge it up for at least 6 hours before the first use, after which average charging time is usually about 2 hours. It can give you about 1 hour of continuous use on a single full charge.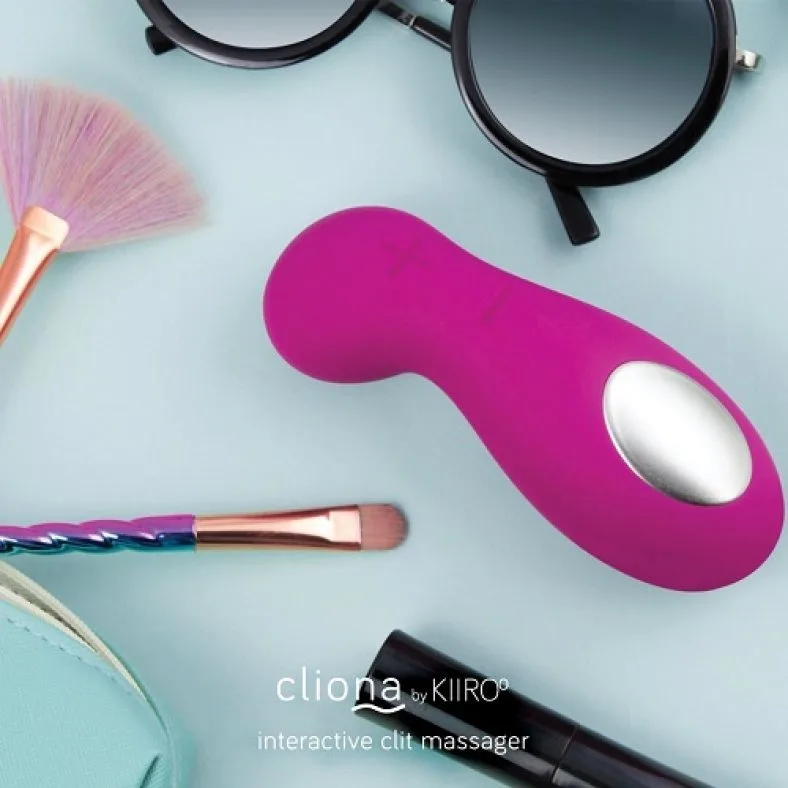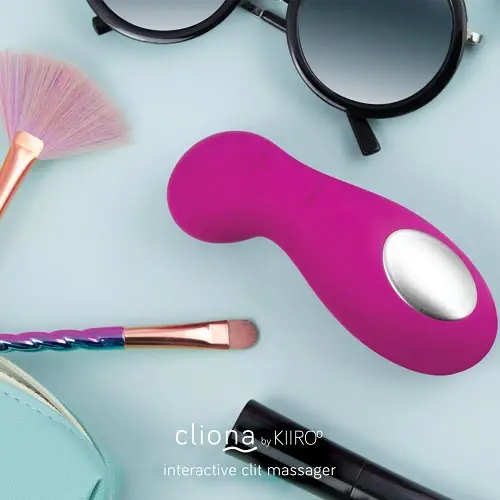 How It Works
The Cliona is a palm-size clit massager with a head and a base. It has a powerful motor in the head, which allows it to deliver the strongest sensations exactly where they need to go- right where contact is made with the clit.
Today, it is arguably one of the most powerful such vibrators in the market, so do not use it at its highest settings unless you can take it like a champ.
The Kiiroo Cliona is pretty simple and straightforward to use. To start it up, all you need to do is long press the power button, releasing it after about four seconds. You will see a blinking blue light, which indicates that the Kiiroo Cliona is in Bluetooth mode.
Bluetooth mode allows you to connect the Cliona either to fun interactive content of your choice or to your partner's toy if you are up for some long distance fun. If you prefer the more traditional method of solo play, then you can double click the power button to switch the toy to manual mode. You will know it is in manual mode when you see a blinking pink light.
If you want to switch from one mode to another, tap the touch-sensitive arrows. These are located above the power button. If you want to regulate the intensity of the vibrations, you can touch the minus and plus signs that are found at the head of the toy. The plus sign button increases the intensity of the vibrations, while the minus sign button reduces them.
Once you are done selecting your ideal vibration intensity and pattern, click the power button to lock the touch-sensitive buttons. Once everything is set, you can now go ahead and enjoy every bit of what the toy has to offer, or in the words of Kiiroo, awaken your senses.
Be ready for a world of earth-shattering orgasms from the very first moment you and your Kiiroo Cliona get acquainted.


So How Exactly Does It Feel?
When you first hold the Cliona in your hands, it can be a little underwhelming. It is small, simple, and looks like it is just waiting to let you down. You definitely do not expect it to rock your world and make you lose any sense of where you are. Until you decide to give it a whirl and see what it has to offer.
The moment it touches your clit, you will feel the adrenalin start to rush it, mounting with every second as you approach your climax. And when you finally get there? Everything will go blank for a few seconds.
Your body starts shaking uncontrollably with pure pleasure, and you will think to yourself, "Oh. So this is what heaven feels like."
And when your orgasm finally passes, the aftershocks will still ripple through you. Your mind will dwell on that intense experience you just had until you realize getting only one orgasm is for sissies. A real woman deserves to get to the mountain top as many times as her body can take it!
A look at Kiiroo Cliona's reaction videos online speaks volumes about exactly what this little thing does to you. Many women are lost for words trying to explain exactly what it does to them. When it came to Cliona's vibrations, many more still felt aftershocks hours after they were done.
Their verdict? Nothing compares to what this baby can do.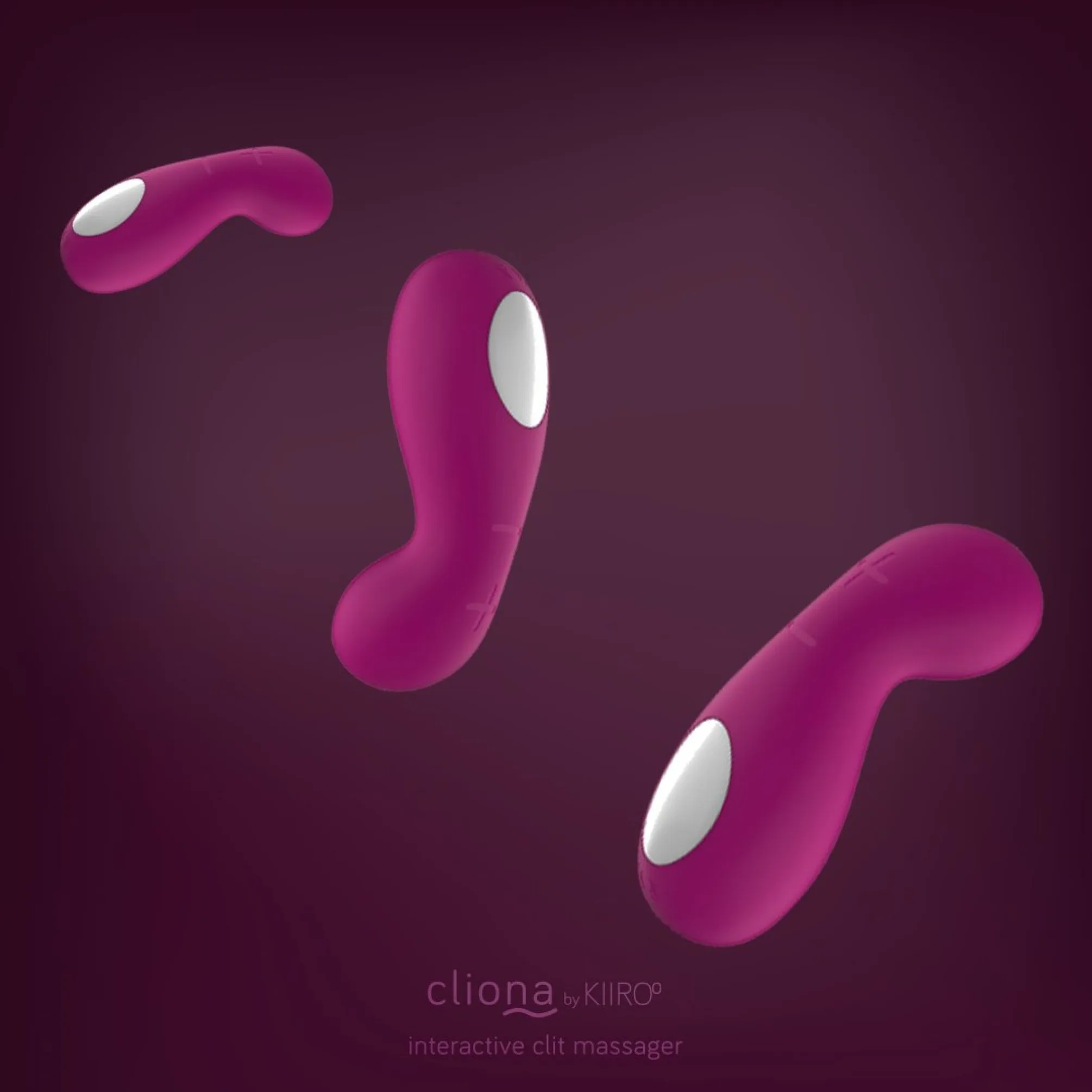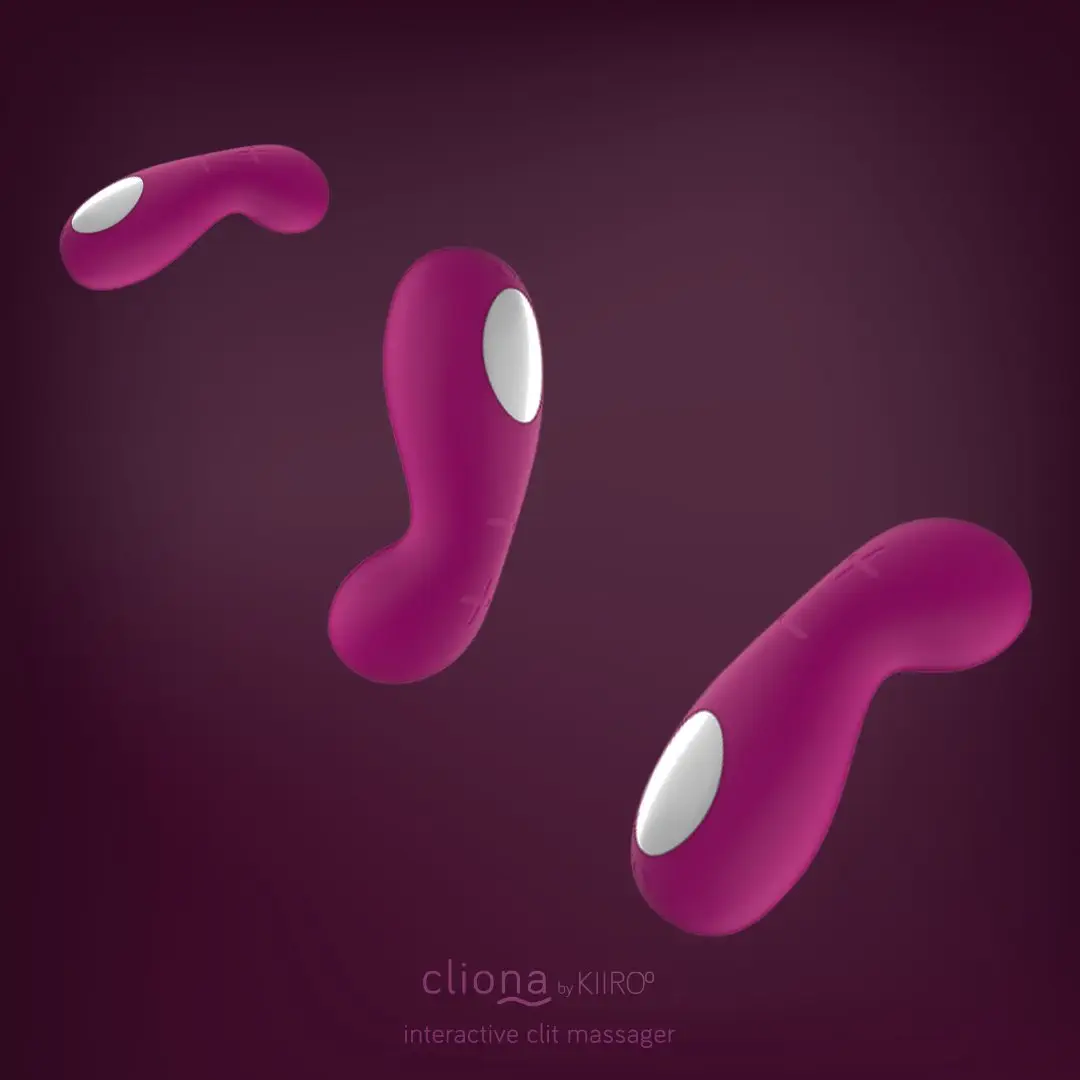 Pros
It allows you to sync with and experience VR content. This means you can totally immerse yourself in your favorite video and almost experience exactly what you are seeing.
It is perfect for couples in long distance relationships, allowing you to spice things up despite the distance.
It is rechargeable and waterproof.
It is a small manageable size and very discreet.
It has a very powerful motor which delivers intense vibrations.
Cons
Sometimes, in the heat of the moment, it is easy to accidentally touch the touch-sensitive buttons, which can be a little distracting. However, you can lock your vibration settings by pressing the power button.
Unless you know exactly where the buttons are located, it can be a little tricky to control the vibrations of the Cliona once it is down under. A simple workaround to this is to select the vibration pattern and intensity before you start using it, or have a partner do it for you.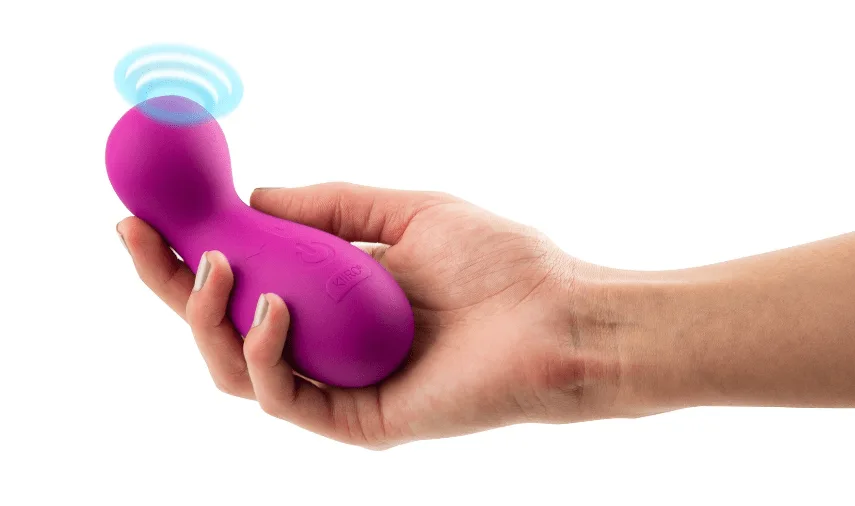 So Who Is the Cliona by Kiiroo For? Verdict
The verdict is in.
Cliona is a powerful toy that can be used in four ways: you can control the vibrations yourself using the simple touch-sensitive buttons, you can use it to control your partner's device remotely, your partner can control your Cliona remotely, or you can sit back and let it be controlled automatically as you enjoy some online content.
This level of diversity makes it the perfect toy for any type of woman. If you enjoy clitoral orgasms, the Cliona is exactly what you need in your life right now.
Whether you are single or in a relationship, and whether your partner is somewhere near you or you are in a long distance relationship, the Cliona will comfortably cater to all your needs. Achieve the level of satisfaction you have always craved using the Kiiroo Cliona.