Most women need to stimulate their clitoris to achieve orgasm. With Fun Factory Laya II, which is a clitoral vibrator, they can make the most out of their pleasure time.
The outer design of Laya II is quite similar to battery operated Layaspot. Let's find out more about it in this review.
What Is Fun Factory Laya II?
The Fun Factory Laya II vibrator is an advanced version of Fun Factory Layaspot.
This clitoral vibrator is powered by a rechargeable battery and you can recharge it using a USB cable. It is covered in a silicone material and it conforms to the shape of the body. You can use it in a number of different ways but it is specifically designed to stimulate your clitoris.
The Laya II is made from 100% medical safe silicone which is completely body safe. The device feels pretty smooth and firm to touch and you get a nice feeling even when you hold it in your hand.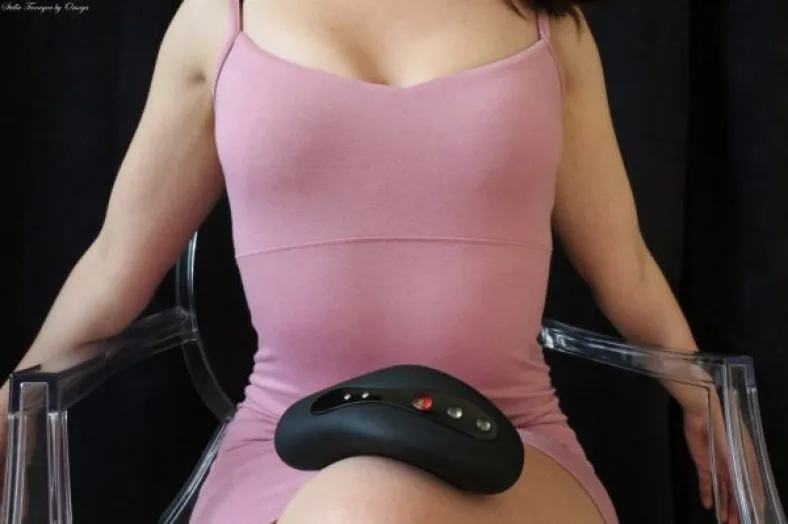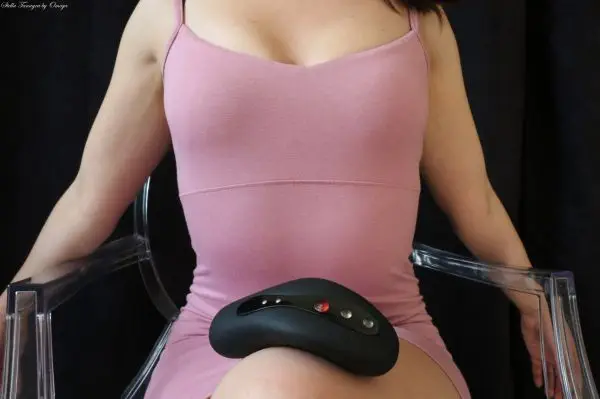 Fun Factory Laya II Features
– 6 Different Vibration Rhythms
The Laya II vibrator offers six different vibration rhythms that you can use with four intensity levels.
The vibrations at the lowest setting are pretty mild and you can easily make them more intense as you cycle up. The sensations are very pleasant and the different patterns make the toy pretty interesting to use.
– Travel Lock
The travel lock makes sure that the device does not turn on automatically while you're traveling. You don't want to drain the battery of your toy unnecessarily and it is built for that purpose only.
– Waterproof
Laya II is waterproof so it is perfectly safe to use it during a shower or a bath. It can be a lot of fun to have some fun in the bathtub with Laya II.
– Body-Hugging Curves
The body-hugging curves ensure that the vibrator stays at the right place to give you maximum pleasure.
– Focused Vibration
The focused vibrations allow you to focus on the areas when you find them. You can adjust the intensity levels to maximize the pleasure.
– Full Coverage
You can also produce vibrations in the full coverage mode and just press 'Fun' after inserting it in the right location.
What's In The Box?
The Fun Factory Laya II vibrator comes neatly packed in a box which is about the size of a mobile phone box. Inside the box, you will find an anatomical diagram that shows how to place the device correctly to use it.
You will find the vibrator inside the box which looks pretty bright and it is easy to spot it no matter wherever you keep it.
Besides the Laya II, you will also find a magnetic charging cable. You will also find the instruction manual and a mini-guide that explains how to use the travel lock.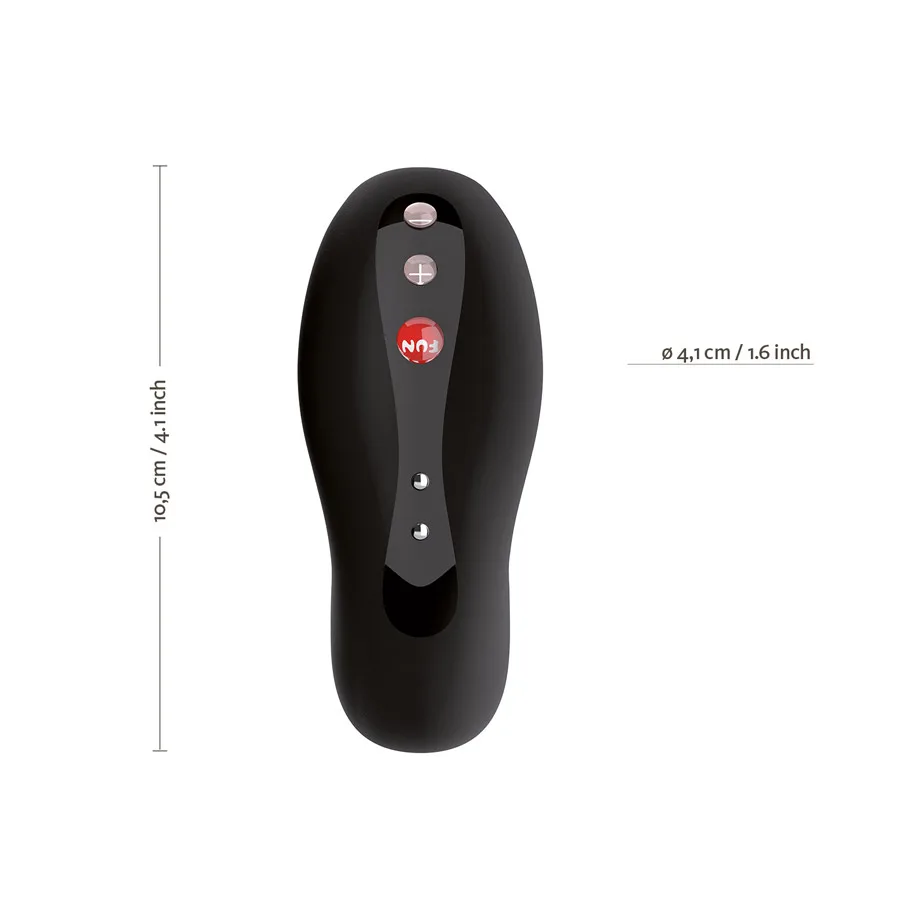 How Does Fun Factory Laya II Work?
To charge the vibrator, you just need to clip it to the magnetic charging points. The magnetic points are held pretty tightly which means that the magnetic cable can sit pretty well without any issue. Once the vibrator is charged fully, the lights on the top of the device stay illuminated.
The Laya II comes with three buttons that are placed on top of the device and it is pretty simple to use the device. Though the toy is pretty simple to use, the instruction booklet can be a great help if you are confused about anything.
To power on the device, you will need to press a combination of buttons to make sure that it does not get turned on automatically. Don't worry, the combination of buttons is pretty easy to remember and it will come naturally without even trying after you use it for a few times. The travel lock is a nice addition for added security to ensure that it stays locked inside your luggage.
To clean the vibrator, you can use any sex toy cleaning spray and tap it dry. Avoid using any soaps or shampoos that contain harsh chemicals to clean it.
How Does It Feel?
The Laya II feels very firm and solid in your hand and its ergonomic design makes it ensures that it gives you maximum pleasure. You can use it just for the clitoral play as well if that's your thing.
You can also use it during the sexual intercourse for clitoral stimulation as well. If you are giving a blowjob or a handjob to your partner, you can also use it for cupping the balls of your man.
Applying a lube is probably not necessary but it feels good with a lube. If you choose to use a lubricant, make sure that you use a water-based lubes as they're recommended for the silicone based toys. The lubricants allow it to slide pretty smoothly inside.
For the beginners, the top intensity level can be too much. It's good to begin using the vibrator at the lowest setting first.
The focused vibrations feel so amazing once you find the exact spot where you where vibrations feel so good. Using the vibrator while cupping the balls during a blowjob makes it so much more fun. The vibrational sensations make your man and you go crazy in no time. It has a number of different options to have a lot of fun.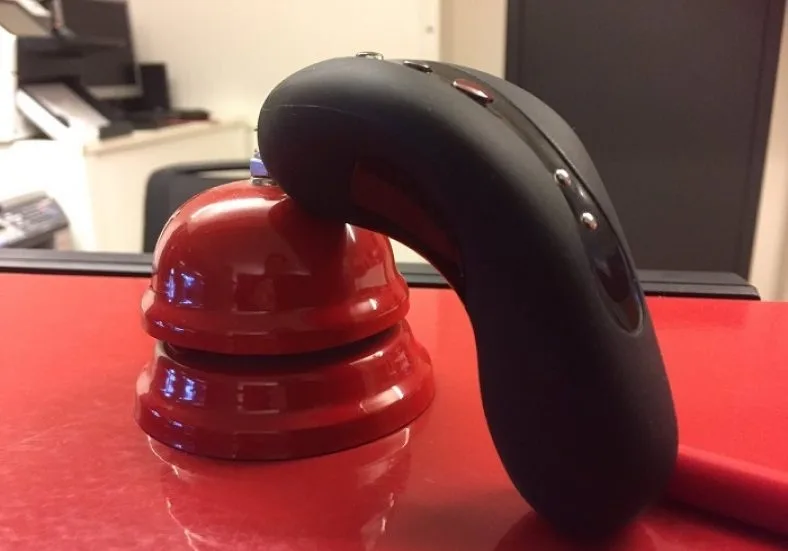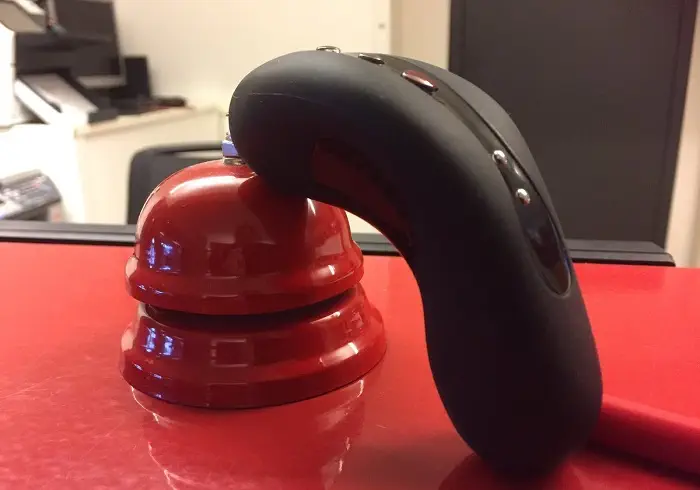 Pros
6 different modes
Water resistant
Travel lock
Focused vibrations
Rechargeable
Solid feel
A medical grade silicone material
Cons
Final Verdict
Laya II by Fun Factory has everything that you want from a clitoral vibrator but it is not limited to that. You can use it during an intercourse or a handjob or a blowjob as well. As the vibrator is waterproof, it makes your bath time really fun.
The device also has the necessary features like the combination of buttons to unlock and the travel lock.
Overall, Laya 2 is a very good clitoral vibrator that comes with a number of modes and functions to give you some amazing moments.
It is for the ladies who truly enjoy clitoral stimulation. It is built for that purpose. If you like using a vibrator during an intercourse or blowjobs, it is a great toy to have.