Where would the world be without hentai: that uniquely anime-inspired, frequently big-eyed sexual entertainment style?
Most definitely, if we were somehow to be plucked from our erotic unconsciousness, we'd still have arousing pictures to look at and games to play, but they'd lack a certain bouncy, colorful, playfulness embodied in that glorious import from the Land Of The Rising Sun (i.e., Japan).
Fortunately, hentai does exist and, better still, it's plentiful—case in point the games and visual novels offered by Erogames.
But, does Erogames measure up when compared against other game and hentai sites—and if that's a yes, does it bring something unique to the adult entertainment party?
➡️ Click here to Sign Up and Receive 100 Erogold FREE!
Why you should check out Erogames—right now!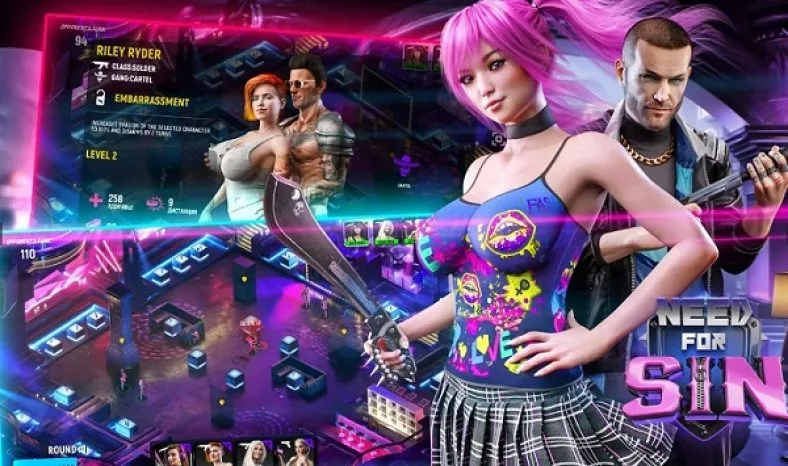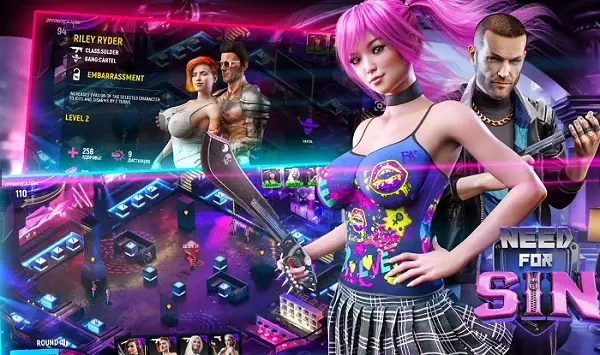 Let's begin by noting that Erogames is a remarkably well-put-together site, with everything any erotic animation fan needs to know right there without the unnecessary clutter that makes similar sites hard to navigate.
On the homepage, It's all there in neat little displays: new and essential stuff at the top, then right below the types of games in efficient short sections like Free PC/desktop Games, Other Games, Readers Corner, and so forth.
Though it's advertised as "hentai and porn games," the former is a clear favorite when it comes to contend with the lion's share—or, at least, what I was able to see in my time on the site—dedicated to that kinky-art aesthetic.
I was also extremely impressed by how Erogames displayed each title's hardware requirements where, rather than the annoying bother of having to needlessly furrow my already far-too-furrowed brow to find this information, it's all there as a neat little row of icons showing it's playable on an Android smartphone or is browser-based. Kudos, I say to them: significant kudos!
Then there's that Erogames isn't solely about games, with them offering two, too-frequently neglected on other game sites, ways to deliver all those luscious hentai images.
The first is called Visual Novels back in native Japan: a kind of smutty Choose-Your-Own-Adventure story where, if you pick the right options, it leads to some juicy, though perhaps with only limited animation, explicit cutscenes.
In the Reader's Corner, meanwhile, Erogames has a selection of full-color, digitized manga (Japanese comic books) that players can scroll through. These don't offer animation, but for where they lack this, they more than make up with the quality of the illustrations—and with the variety and intensity of the action.
This is nothing new, as there are dozens and dozens of other sites with all kinds of hentai mangas to enjoy. Still, I think Erogames is the rare exception by adding all these different explicit media to one place.
Back to how Erogames looks, I want to add a few additional kudos as each game's info page also has what anyone might need to know and what they might be getting into. In addition to those hardware-support icons, there's a brief trailer, the number of pages—if it's a manga, the length of the game, the kind of sex offered, and the story's setting and background.
Erotic games galore—and more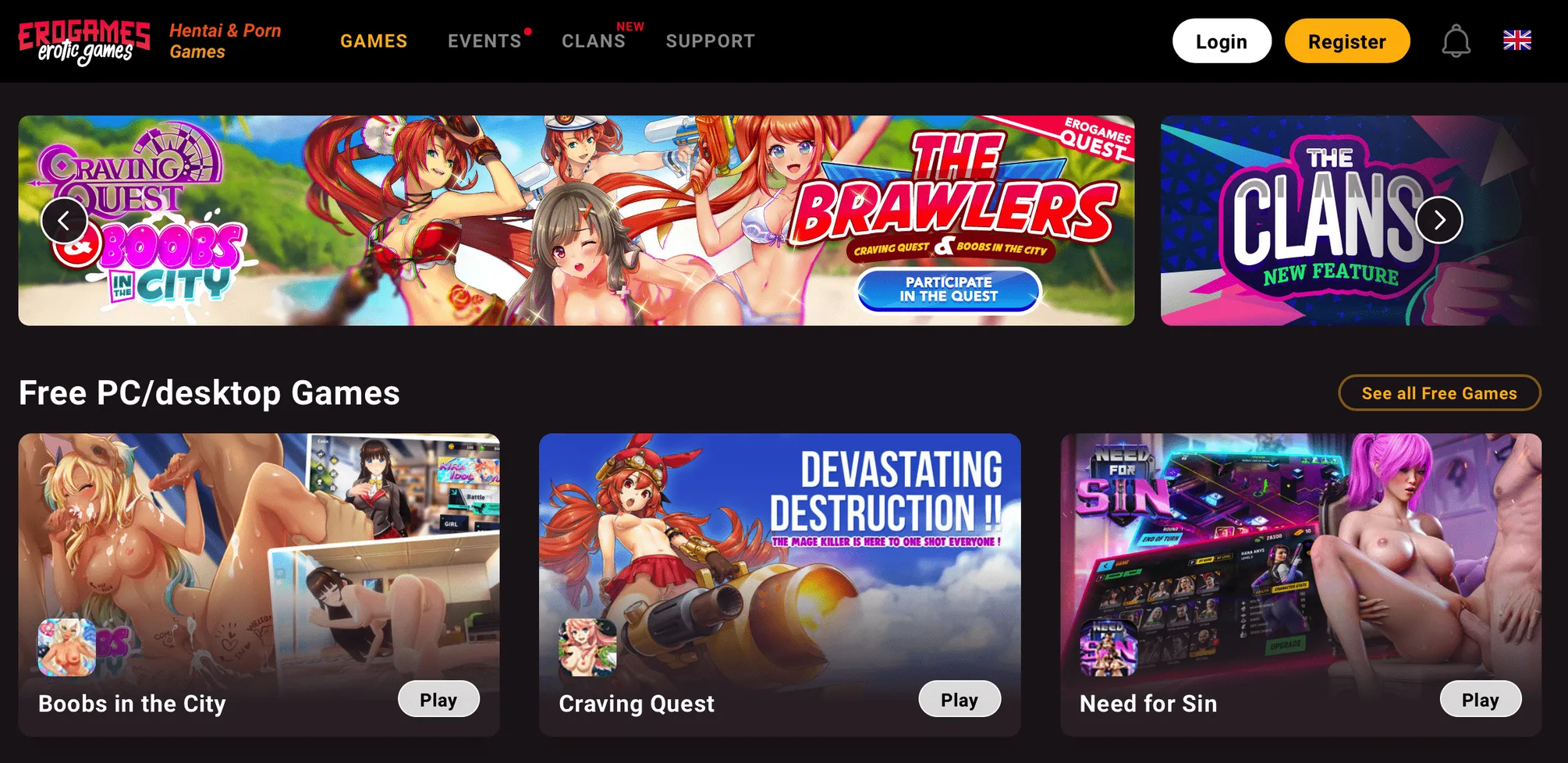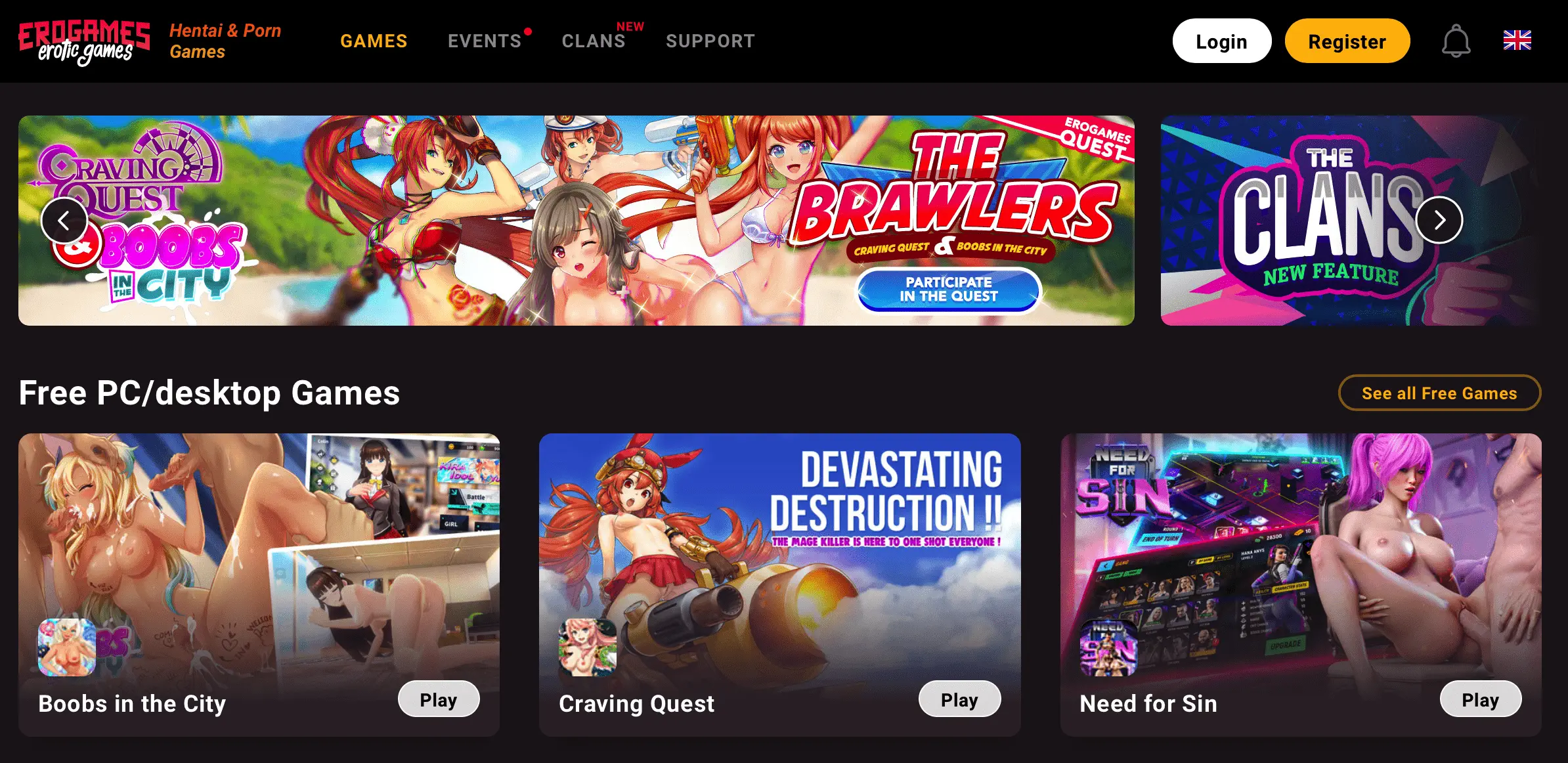 This incredible amount of detail nicely illustrates why Erogames is such an entertaining site. It feels like the developers want their users to make an informed decision about buying a game over trying to mislead-by-ignorance get enough cash as possible and damn their customers' pleasure.
Erogames' content is pleasantly nicely varied, with a good variety of sexual activities on display. Sadly, though, there is a noticeable lack of LGBTA+ content. Still, as the site doesn't offer a significant number of titles, it doesn't feel that this lack of inclusivity was a conscious decision. Yet, some variety would have been at least nice to see.
They also have a good selection of freebie games and manga, so again it never feels like they're trying to pull a bait-and-switch. So, too, the type of games is enjoyably diverse, including a few quite visually impressive shooters, battlers, puzzles, RPG, and so forth.
Regarding voice work, the ones I tried—and enjoyed—typically were in Japanese with subtitles. However, if you like hentai, you're probably aware of this and see this as part of its allure.
On that, I like that the Erogames notes what's been mosaically censored or not. Again, if you know hentai, this is old territory, but just in case you didn't get the memo, since Japan has pretty strict anti-pornography laws, it's common for naughty bits to be blurred out. Recently, however, this has become less and less common, mostly because hentai games are so prevalent in other, more tolerant countries.
If you've had a good time with Erogames' free content, there are several longer, more explicit games to pay for. The way they handle this is kind of unique: by pricing everything with in-game gold coins, which can be bought with real dollars.
In addition to the games, they have a section for events—where games are played in real time for extra bonuses—and Clans: their take on community support where you can create, or join, one to discuss game-related topics.
What you need to get in on the Erogames fun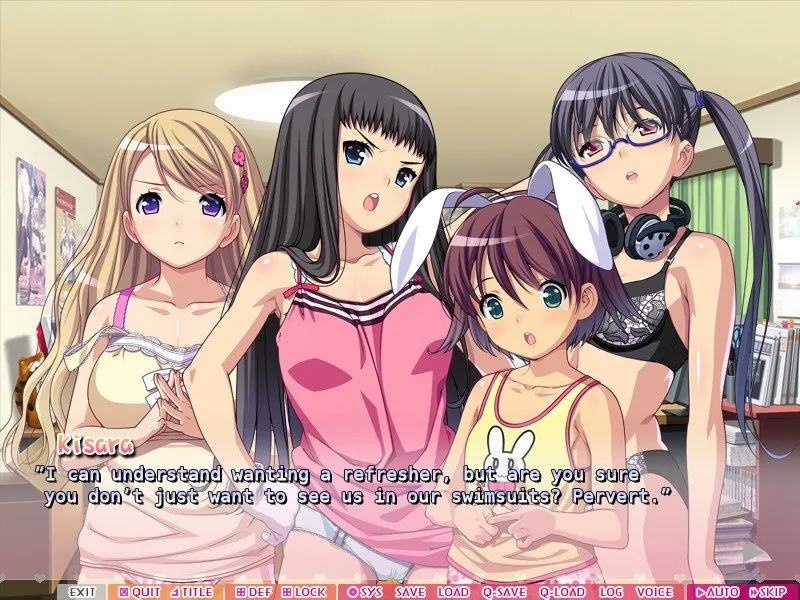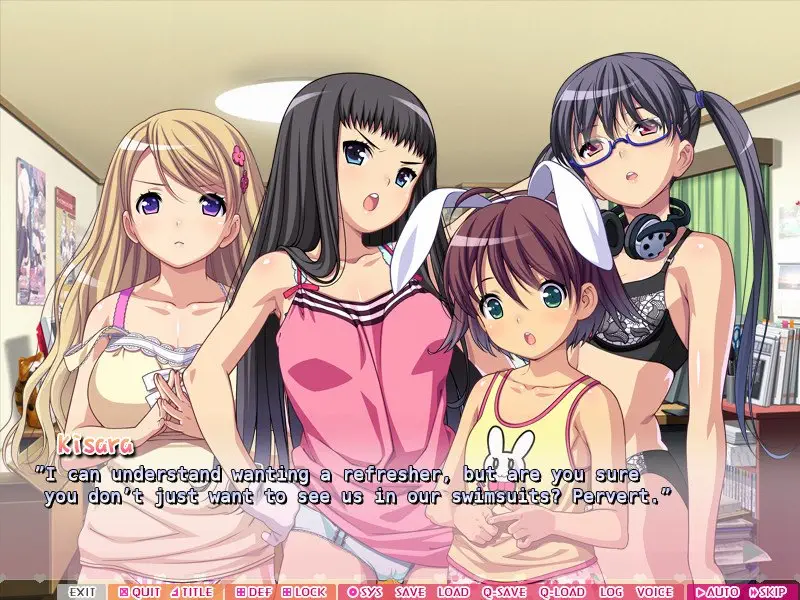 It appears that a predominant number of Erogames' titles are browser-based, so to get into the fun, all anyone needs is Chrome, Firefox, or similar. I had no problems using Chrome on my five-year-old MacBook Air, though if you have a considerably older machine, this might be a problem. That said, now-and-again a game would stutter or drag, but, in all fairness, my computer is getting close to its expiration date.
Other games are Android-exclusives, which, for long-time Apple Kool-Aid drinkers like myself, is a bit of a bummer, but there's still more than enough games I could run to make up make-up for this.
Because of its simplicity, the site itself is comfortable and no-glitchy to use or navigate. Not to wag my excessively waggly finger at the competition, Erogames' is an excellent demonstration that more doesn't mean a better experience.
Pros of Erogames
Speaking from a long-time hentai fan, I rate the quality of Erogames' with an 8 out of 10, failing to get a perfect score due to that lack of diversity and not against how well made excellently-illustrated their titles are.
The site's layout and design, especially when it comes to the individual games, should be something other game sites should study and learn from: the information about what's there, how it's presented, the level of explicitness, and the hardware needed to fire it up is presented perfectly: knocking down any barriers between looking for a good time and then having it.
As most of the games are browser-based, it's very accessible for most everyone, no matter their computer breed. Same with what's offered in regards to the content. Yes, it lacks LGBTA+ diversity, but for those who like their hentai mixed with BDSM, Erogames has a nice sampling to try out.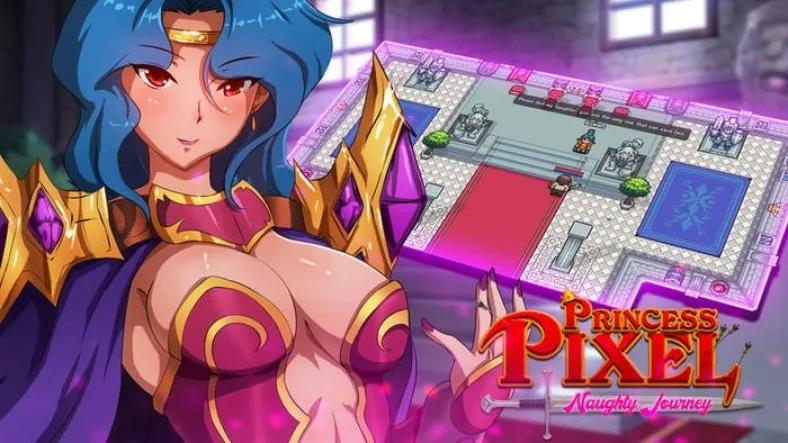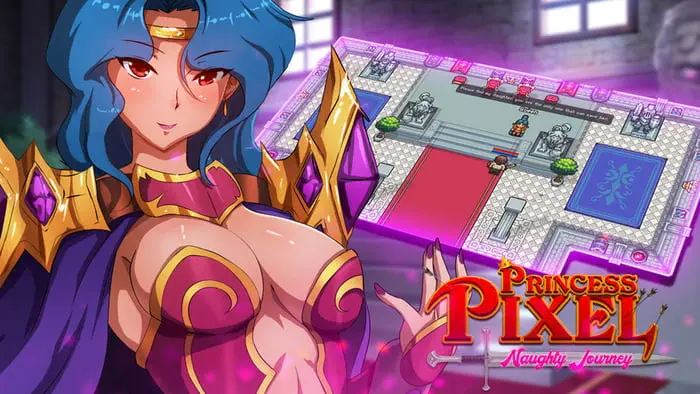 Cons of Erogames

The biggest negative has to be that Erogames is a small site, in that they don't have that many titles available. Fingers crossed that the developers are working on putting up more, but for now, it's more like a hentai appetizer or dessert instead of a full-course meal.
It also has the same, really annoying problem plaguing similar sites: where in the gosh-darned hell is the search bar?
Come on, people, would it be that big of a thing to tag games with keywords, so users don't have to spend far too long clicking on game after game until they finally find the type that fits their specific erotic desires? This is doubly irritating as Erogames does everything else so well, giving us all that great info but nothing, at all, about those critical, sexy details.
Though I previously praised the inclusion of hentai manga, it's important to note that though it's pleasant to see a media mix like this, it's too little and too late as the web is already packed-to-bursting with hentai manga sites. So many, it's difficult to understand, business-wise, why there aren't more on Erogames as this kind of content is way easier to pick up than games.
The verdict
In conclusion, though it's close but not close enough to be a perfect, 100%, ideal and excellent site, Erogames still solidly cements itself as a top-tier sexual wheeeee place to visit if you're into hentai adult entertainment.
Though somewhat scant content-wise compared to its competition, what is there is so well done and presented it'll tickle even the most jaded fans of this particular erotic genre. So much so, in fact, that it may make visiting other sites less fun, as Erogames may raise your expectations for quality and care-for-customer site design.
Yes, absolutely indeedy, adult entertainment wouldn't be the same without hentai: it's giggly and jiggly joyous world of massive eyes and less-than-innocent (over 18) schoolgirls forever altering what so many think about when the word sexy comes to mind.
And so a tip of the ol' chapeau to Erogames for giving us a place where it reigns supreme, and where the talented minds behind this arousing site respect our desires—or possibly be as passionate about hentai as we are.
➡️ Click here to Sign Up and Receive 100 Erogold FREE!