Dame Products isn't a new name in the sex toy industry by any means, and they've made a name for themselves in the higher end of the market at that.
With the massive flood of brittle, uncomfortable, low-quality products on the market nowadays, it's nice to know that there's a company out there that strives to deliver quality with every product release.
Well, over with the applause. I was tickled pink to find out that Dame Products had come out with a new toy on the market, and that it was something slightly out of what we were used to.
Enter their new vibrator, simply named Pom.
Pom isn't revolutionary in itself, being a standard vibrator when all is said and done. What makes it stand out, at first sight, is the fact that it's shaped to mimic the human hand or palm.
Yeah, you read that right. It might make one wonder why we would want or need a toy shaped like a hand when most of us have at least two of those hanging off our shoulders, but that, I guess, is where the vibrator part of things comes into play.
Unless they've got some really twitchy nerves, our bet is that most people can't really get the vibrator motion down with their bare hands without the help of some highly restricted substances.
Let's dive into this Dame Products Pom review and see what they've brought out of their capacious vault for our enjoyment in the form of their latest introduction to our favorite drawer in the cabinet.
https://www.youtube.com/watch?v=A9gHCLMyw5k
What Is It?
You might not think that there's much room for variation and gimmicks when it comes to your basic vibrator setup, but you'd be surprised at just how inventive some of these bright people who come up with these things can be.
The Pom is a vibrator that's designed to fit snugly in the palm of your hand. It's made out of a really flexible material that allows bending completely in half within your hand, which is reason enough to buy it in itself, if only just to marvel at the engineering genius that pulled that off.
To get a better idea, consider an outstretched palm with the fingers extended as far as they will go and then folded over to meet the base of the palm again. The Pom makes that kind of motion within your hand.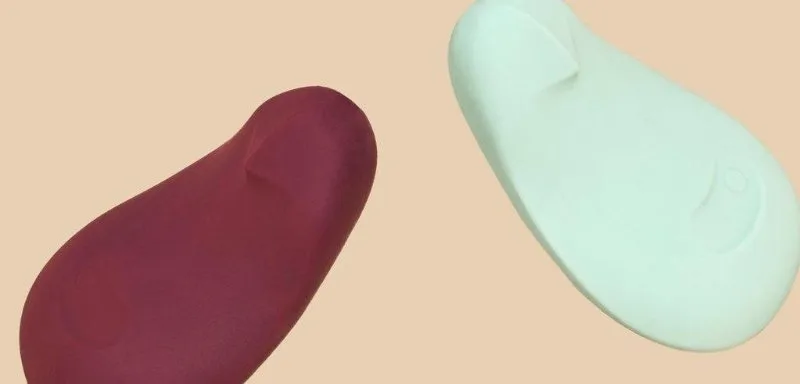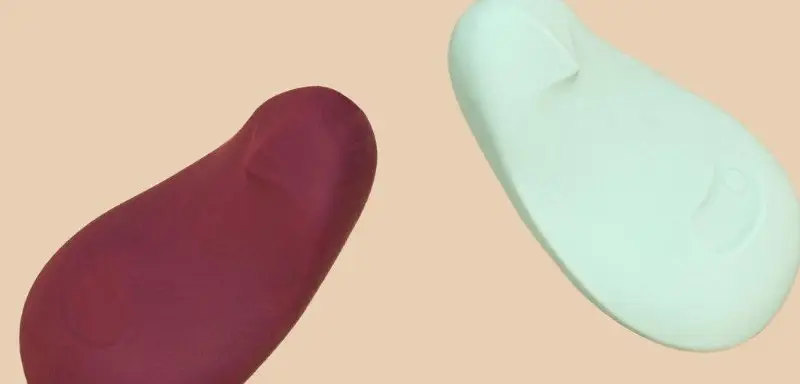 What's So Special About The Dame Products Pom?
You may be thinking "That sounds neat and all…but so what?" Well, there's a lot to be gained by having such flexibility in a vibrator that you may not have even considered. Think about it.
The basic advantage here comes down to pressure.
The Pom's flexibility allows us to apply pressure in highly specific ways and with a whole lot more responsiveness and fine-tuned targeting capabilities for those hot and heavy moments when we need to get at just the right spot.
With most other toys out there, you would have to move the entire toy and work it around to get the angles and pressure points you yearn for, but the Dame Products Pom throws all that fuss out of the window.
Other toys that claim to be ergonomic, meaning that they would accommodate any body type and size would only go so far before calling upon us to start flexing ourselves into some awkward postures when we really got into things.
There is a ridged side on the Pom which is designed to spread out vibrations over a large area, while the opposing side is slightly ridged towards one end for more "pointed" applications.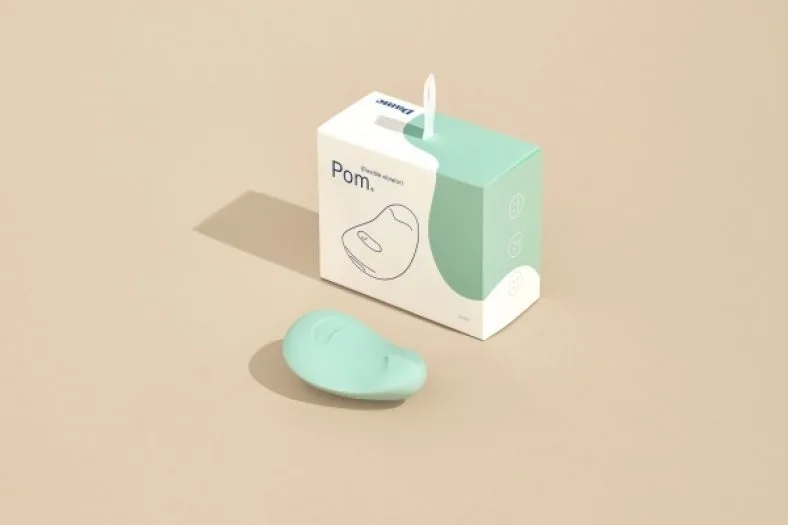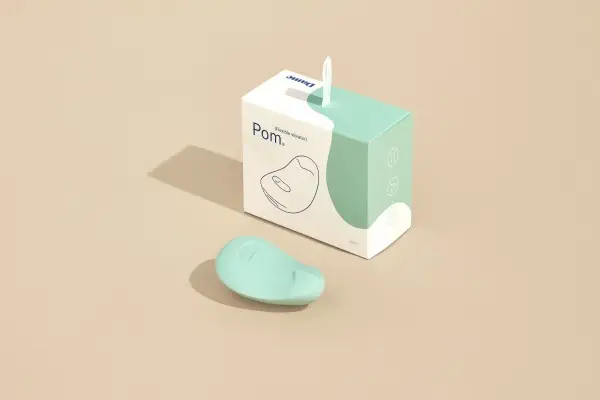 What's In The Box?
I guess we should be grateful that the Dame Products Pom is only designed to mimic the motion of the human hand rather than the look of it. It might have made for some slight awkwardness (The Addams Family, anyone? No? That's cool, carry on).
As a matter of fact, the toy looks a whole lot like some sort of millennial-era wireless mouse more than any sex toy most people will ever have seen.
You could leave it out next to your laptop on the kitchen counter while your in-laws were stopping by without registering a single blush.
It comes in two basic colors, jade green, and plum. It comes with a USB charging cable that fits into a discreet little slot underneath a flap on one end of the soft silicone toy. A carrying case makes it a convenient carry-on accessory that will fit in any standard purse.
How Does It Feel?
It feels great, as you might expect. Placing the entire toy over your vulva will make for some deeply satisfying rumbles as the compact yet powerful motors within it work away.
The fact that you can bend it as far as you need to means that you can get some intensely targeted sensations as you ride along the waves of pleasure it stimulates.
Most external clitoris vibrators struggle to reach the levels of intensity the Pom does with ease. You have the option of turning up the vibration intensity depending on your preferences and how quickly – or slowly – your play session is intended to come to a conclusion.
It hardly makes a sound as it works, making it a great little asset for those down-low sessions you might want to steal here and there.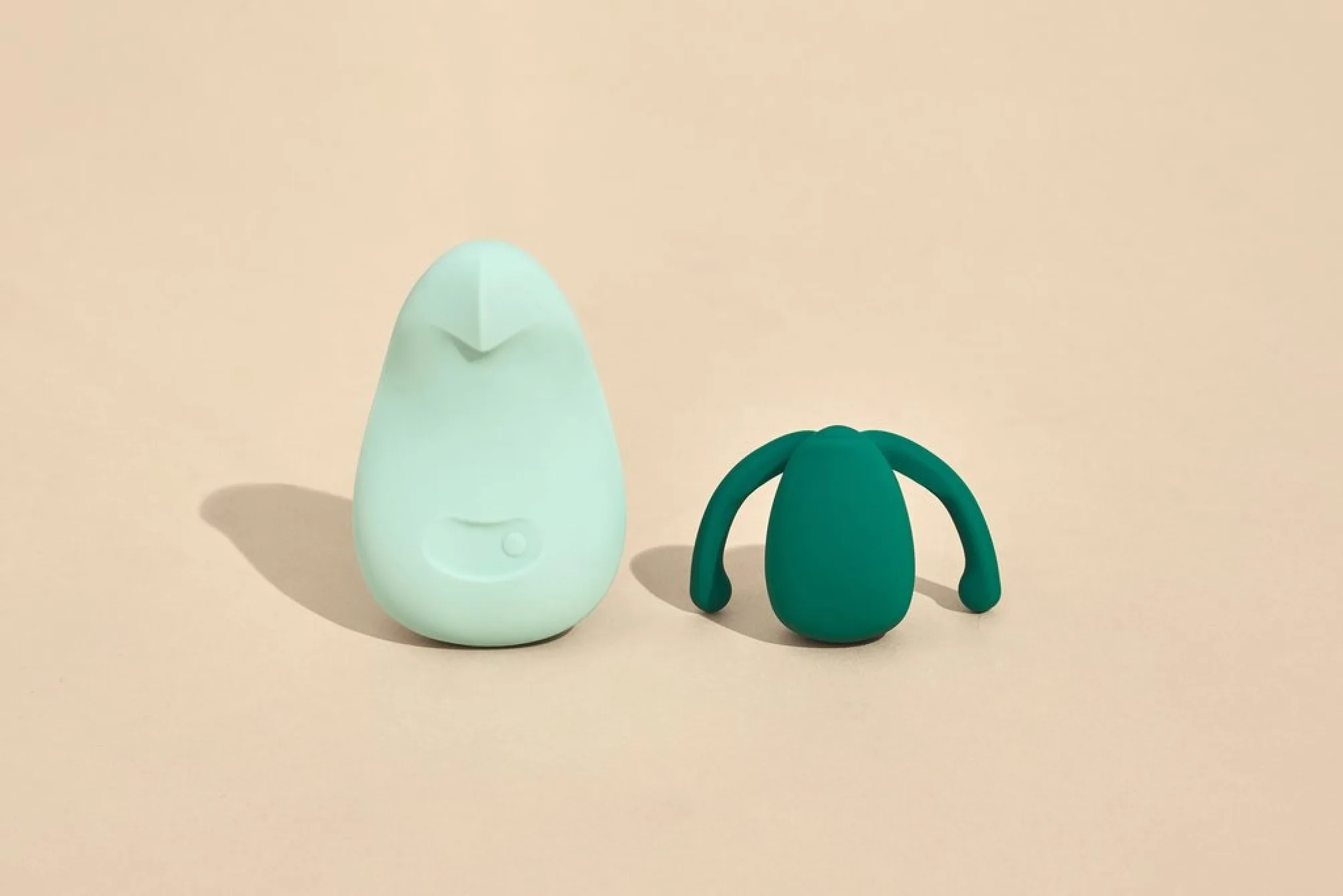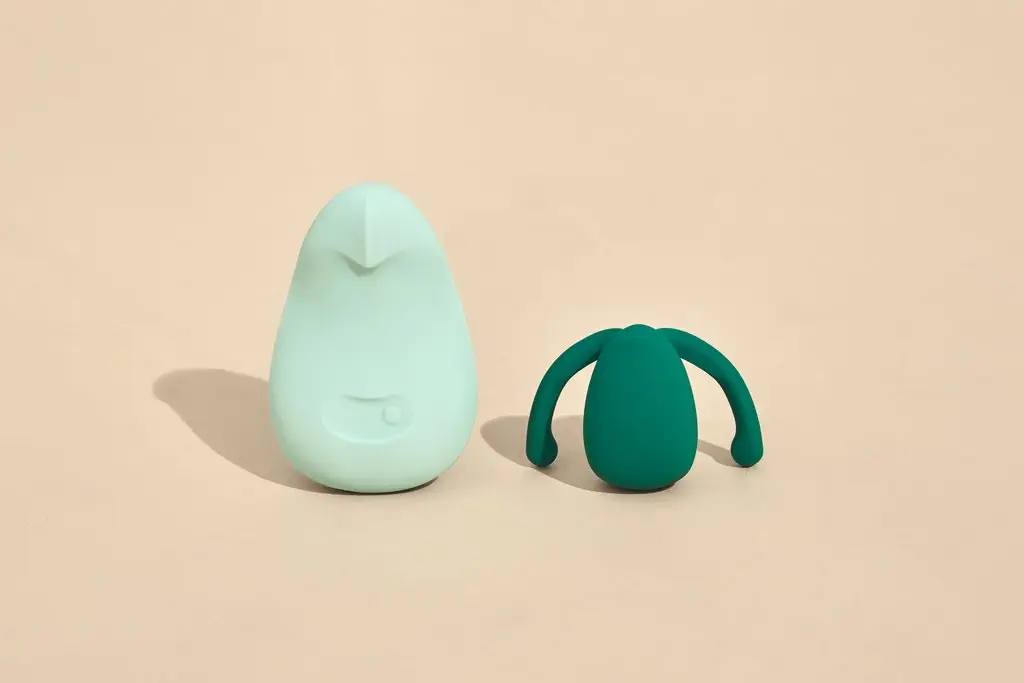 Pros
• Flexible silicone makes it great for reaching the right spots to get the job done
• Compact size and pleasing, yet innocuous design make it an ideal travel gadget
• Easily charged waterproof USB charging port and reasonable battery life
• Ridged side makes it even more capable of focusing vibrations to the most pleasurable regions
Cons
• Vibration controls can be easily engaged, meaning that a slow rumble may inadvertently and quite suddenly switch to a high-octane rodeo
Who's It For?
This Dame Products Pom review should convince you that it's something worth trying out, for beginners and old hands' alike.
In truth, the Pom is for everybody, but it's especially suitable for those who have experience with regular vibrators and know exactly what their boy needs.
The Pom gives users the added flexibility to really get their playtime into gear in a compact, handy (pun intended) little darling of a toy.