Vibrators are sex toys that are used by women during solo masturbation.
These devices have been in existence for a long time now, and since the advent of these incredible pleasure sex toys, the sex lives of individuals has experienced great changes, in a good way.
These sex toys evolved as time went on, better features and impressive changes were made on them, these changes include the use of medical, body safe materials for its production, giving it features that is similar to real sexual intercourse and as hard it is to believe, sometimes it's actually better.
The latest vibrators in the market today are high tech pleasure gadgets, that come with a touch-sensitive technology or teledildonic features.
The first technology makes getting an orgasm an easy task since different vibration modes could be changed with just the swipe of the finger.
The second feature that is rocking the world today is wireless remote control. This is one of the latest technologies in the adult industry even when people are miles apart.
This is made possible with the aid of a Bluetooth or an internet connection. A downloadable mobile application must be downloaded by both partners.
The most commonly used female sex toy is the vibrator, which comes in different sizes and shapes. The love egg is a beautiful variation of vibrators. It is usually a special type of vibrator that is egg or bullet shaped and perfect for easy insertions and public plays.
They usually serve as both a clit and G spot stimulator, because of its egg-shaped head for internal stimulation and the tail for external stimulation.
These types of vibrators are very discreet and weren't so popular until it was recently upgraded with modern technologies.
Vibrators come in different types, shape, purpose, and brand, some are primarily aimed at simulating just the vagina or clit or the G spot alone, while some perform two of these purposes, others perform all.
The continual production of these sex toys leads to varieties, hence an endless list of this awesomely delicious pleasure devices. Here are the top 5 best wireless egg vibrators in the market today.
To ensure you don't get counterfeit or defective products, NEVER purchase any sex toy from Amazon or Ebay. I strongly recommend that you order only from trusted and authorized dealers or official stores, like the ones mentioned in this post. Stay safe and have fun! 😀

Lovense Lush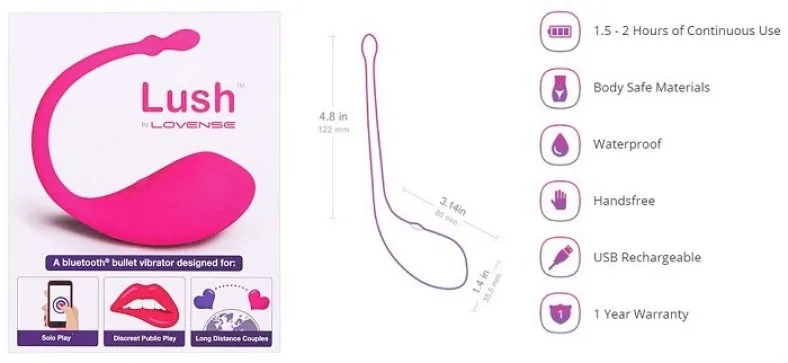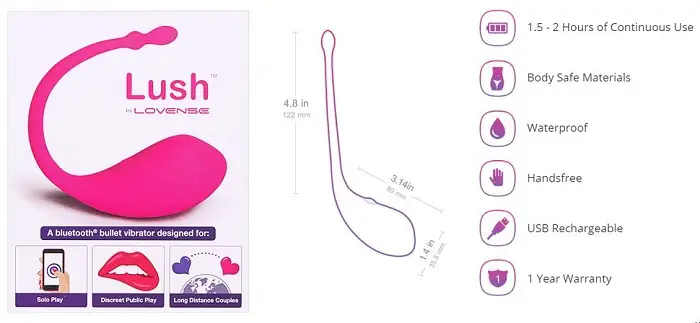 Click here to read the full Lush review
The Lush is made from super soft, body safe, silicone material. This beauty is 3.14 inches long but only 1.4 inches of it is insertable.
It has a bendable Bluetooth and just on top of this antenna is a small tail that rests on the clitoris during use, therefore the lovense is also a clitoral stimulator.
This device is a remote-controlled G spot vibrator, its vibrations are powerful and almost silent, this makes it a discreet toy.
The Lovense Lush can be used in the comfort of the bedroom or outdoors since its vibrations are barely audible and it is controlled by an app that serves as a remote control.
This device also comes with a USB charging cable and user manual.  It is advisable to use a water-based lube with this device. After use, the device should be scrubbed with antiseptic soap and hot water to make it safe to use next time.
>> Click here to order your Lovense Lush (official store) <<
Ohmibod Esca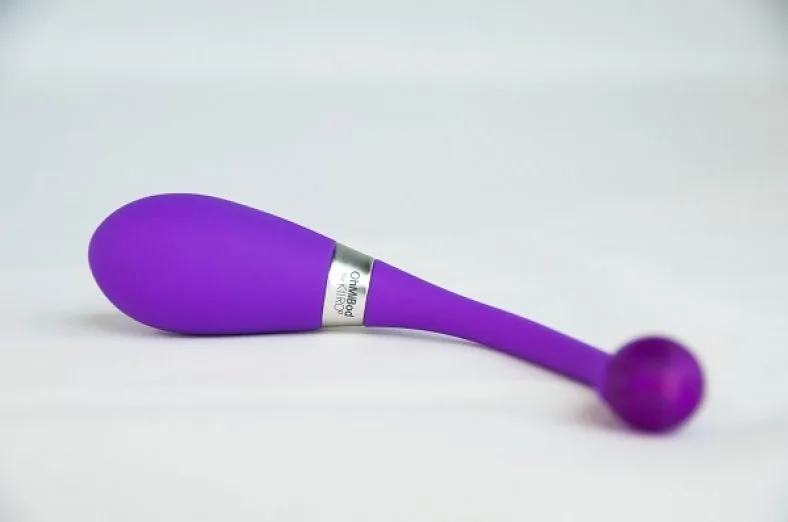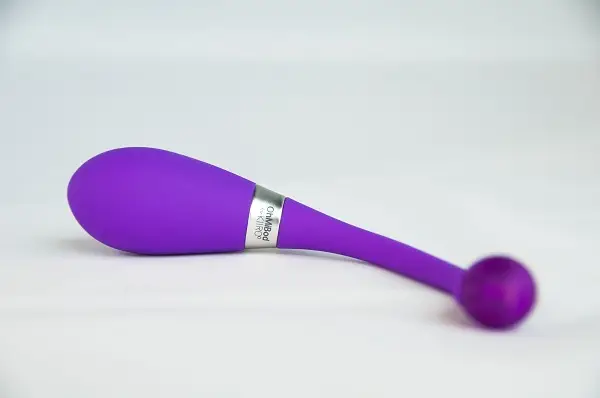 Click here to read the full Ohmibod Esca review
The Ohmibod Esca is a Bluetooth-enabled and wearable vibrator. Also, the Esca is a completely interactive sex toy.
With the aid of an app, one's partner can be located and then a great long-distance sexual intercourse can be experienced.
This toy is very discreet and has a very lightweight that makes it easy to carry around. The device comes with a built-in, LED light, USB charging cable, user manual, and pouch.
The Esca can be synced with the FeelConnect app from Kiiroo, so as to give one's partner the access to control it. Indeed, the Ohmibod Esca is highly compatible with any Kiiroo product.
The device helps individuals experience pleasure in a whole new way. It is made with really nice nonporous silicone.
It is hypoallergenic in nature and has no health risk when used. A water-based lube is always advised to be used with any silicone made device so as to preserve the surface.
>> Click here to order or learn more about the Ohmibod Esca (official store) with -10% OFF thanks to the promo code "SEXTECH" (exclusive discount) <<
Picobong Remoji Diver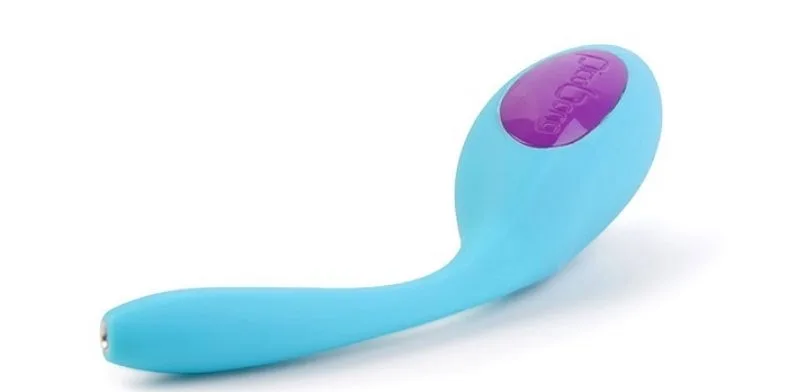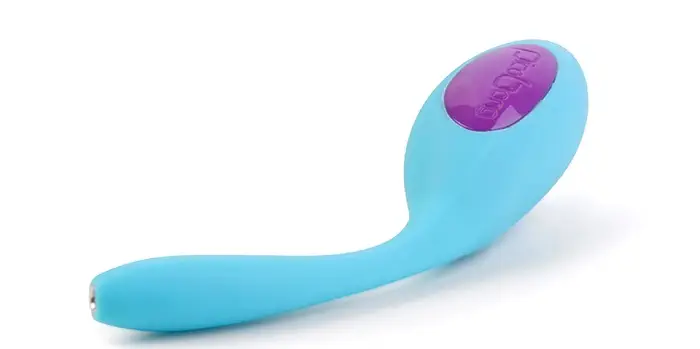 The Diver Egg Vibe is made with soft, waterproof, body safe silicone that allows it to be used even in water.
This device is designed in an egg-shape which is specially made to hit the G-spot. It has six different vibration modes with very powerful intensities that spreads throughout the sensitive parts of the vagina.
Although the device has powerful vibration, it is very discreet and it is hardly audible when being used.
The picobong remoji diver is controlled with a REMOJI app. This app needs to be downloaded by both partners on their mobile device from the Google Play Store for Android or the App Store for iOS.
After downloading the app, the button on the toy is then pressed to activate Bluetooth, there is a blinking light on the device that shows that Bluetooth is activated.
After launching the REMOJI app on the mobile device, the next step is to allow the app to turn on the Bluetooth of the mobile device and pair with the PicoBong toy.
Once they are paired, the Picobong Remoji Diver is set for use! The size of the device is 142 x 32 x 32mm, it has an insertable Length of 115mm and weighs 49g.
It is fully rechargeable with a charging time of 1.5 hours which in return gives 2 hours of play. It is made from soft silicone that gives almost the same sensations as real intercourse.
Je Joue Dua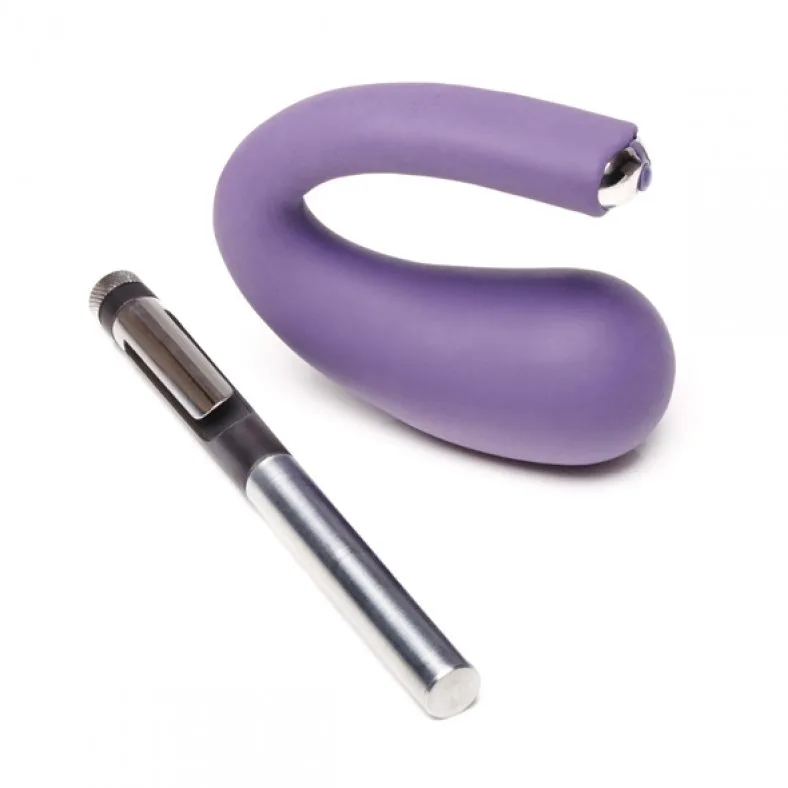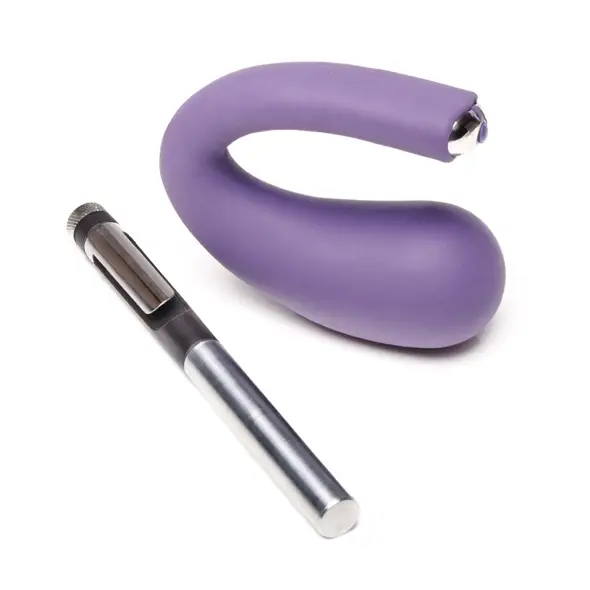 Je Joue Dua is an app-controlled G-spot and clitoral vibrator.
It has seven different vibration patterns and five powerful speeds that can be controlled with the app. The Dua cannot be fully controlled manually because of the presence of just one button.
It has a flexible C-shape that can be straightened in order to fit different body sizes.
The device comes with two vibrating points that help stimulate both the G-spot and the clitoris. It is a waterproof device with a completely rechargeable battery, two hours of charging gives two hours of play.
A water-based lube is strongly advised to be used with it as any other type of lube could cause harm to the toy's surface.
To charge this toy, there is a charger placed directly over the Dua's buttons, then the magnets pull it into place.
The Dua charges through its buttons. A light will keep flashing when charging. When it is fully charged the light will stay on until the charger is removed from the buttons.
We-Vibe Jive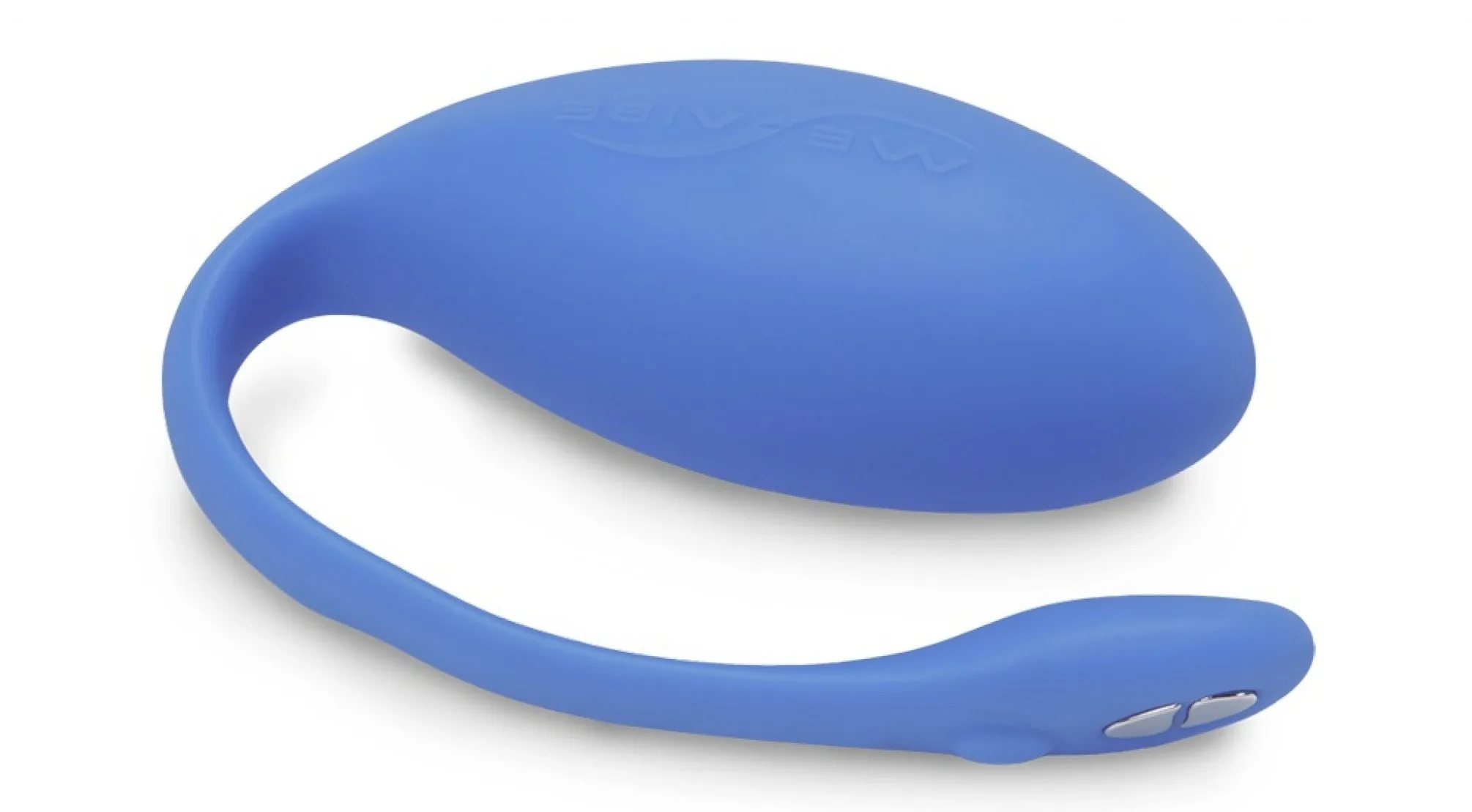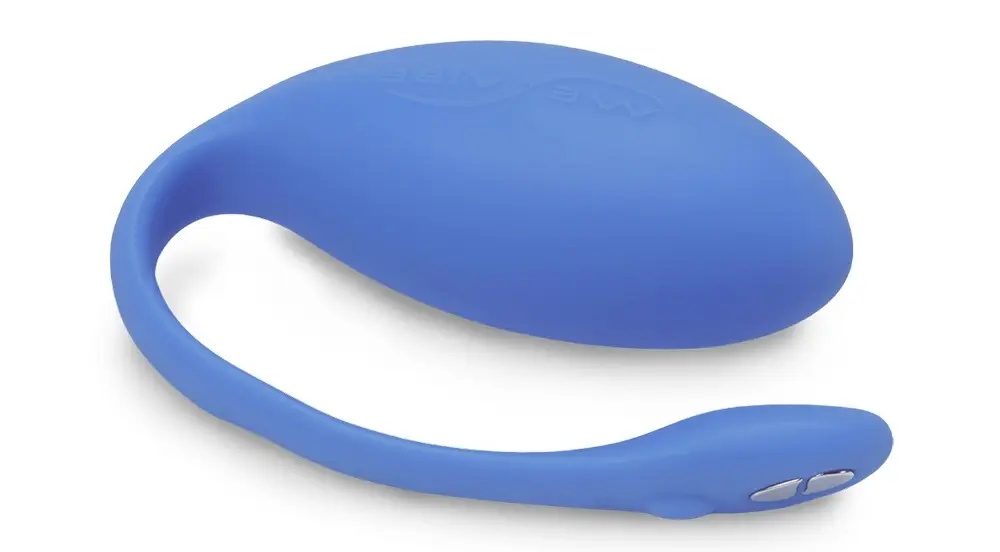 The We-Vibe Jive is an egg-shaped wireless vibrator. It comes in a long and slender shape, the control for this device is located at the tail.
The tail is 4.5 inches long, this gives access for deep insertion and easy retrieval.
Jive is made with really soft and silky body safe silicone that feels so nice in the body.
A water-based lube is highly recommended to be used with this device since it is made of silicone, a silicone or hybrid lube could damage the toy's surface.
It was nice and moderate vibration, they are good for people who prefer less stronger vibrations. We-vibe Jive is fully rechargeable, it comes with a USB charger cable that charged with the aid of a magnetic connection.
The device comes with just one control button, although it can be controlled with the phone with the aid of the We-Connect app.
The Jive is a teledildonic device can also be controlled by a partner from anywhere in the world.
After use, this device can be washed with hot soapy water and antibacterial soap, submerging the device in water is not a problem since it is completely waterproofed.
It makes use of USB rechargeable lithium polymer battery with a charge time of 90 minutes, this gives a full 2 hours time of play.
Conclusion
The following devices listed above are the top brands of wireless egg vibrators found in the market.
These toys have taken the sexual experiences of individuals to the next level. It has fulfilled sexual fantasies that almost seemed impossible to experience.
These teledildonic toys also strengthen long distance relationships as physical contact and touch is no longer a barrier, technologies that allow one control the level of his/ her partner's pleasure solves this problem.
Apart from the relationships this device strengthens, these sex toys boost one's sexual confidence. It removes the worry most women have about their sexual activeness and capabilities.
Finally, we can only say that the arrival of these sex toys is like the light at the end of the tunnel, in a world filled with sexually confident women.