We've all been there where we want to please ourselves, but we can't because we have roommates or others around us.
In these cases, I don't want to know if the person near me can hear what I'm doing!
Not only does it take me out of my element, but it also makes it harder to get there. What I've learned over the years is that a silent vibrator is a solution to most of my problems.
Not only can I get there quickly, but I can do it without worry because most silent vibrators are silent!
So, I can happily go about my day afterward. However, I've seen many people buy a "silent vibrator," which is not quiet.
The last thing I want is to buy something that isn't even marketed.
If you're in a similar situation, don't worry, I can help you pick out the best silent vibrators on the market.
The 9 Best Silent Vibrators
There will be many choices when finding the perfect vibrator fit. Luckily, I want you to enjoy yourself and not fret over trying to find a quiet vibrator.
Below, I've taken the time to find the nine best silent vibrators that whisper quiet and feature powerful vibrations and sensations.
1. Lovense Lush 3: Best Bluetooth Technology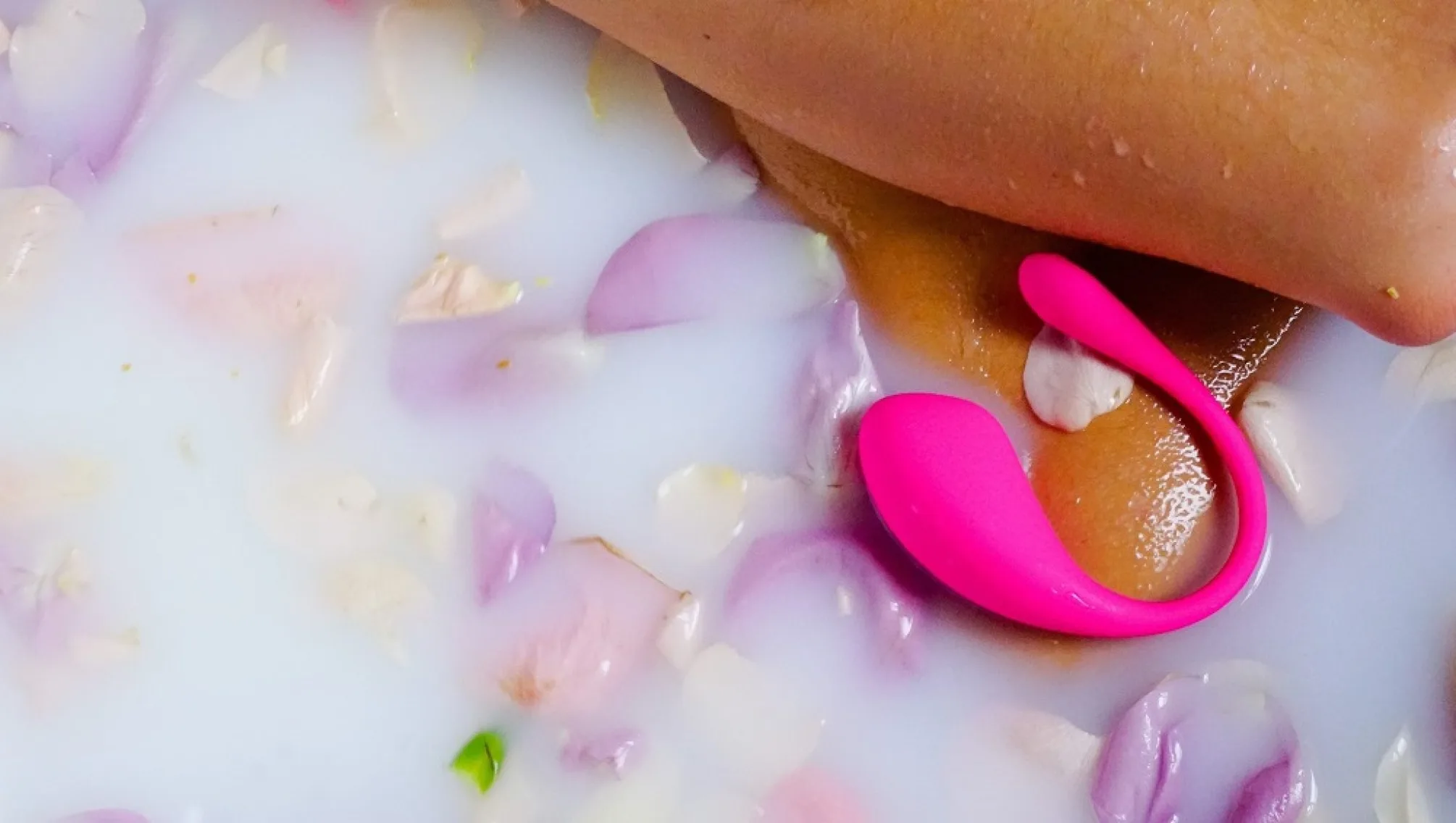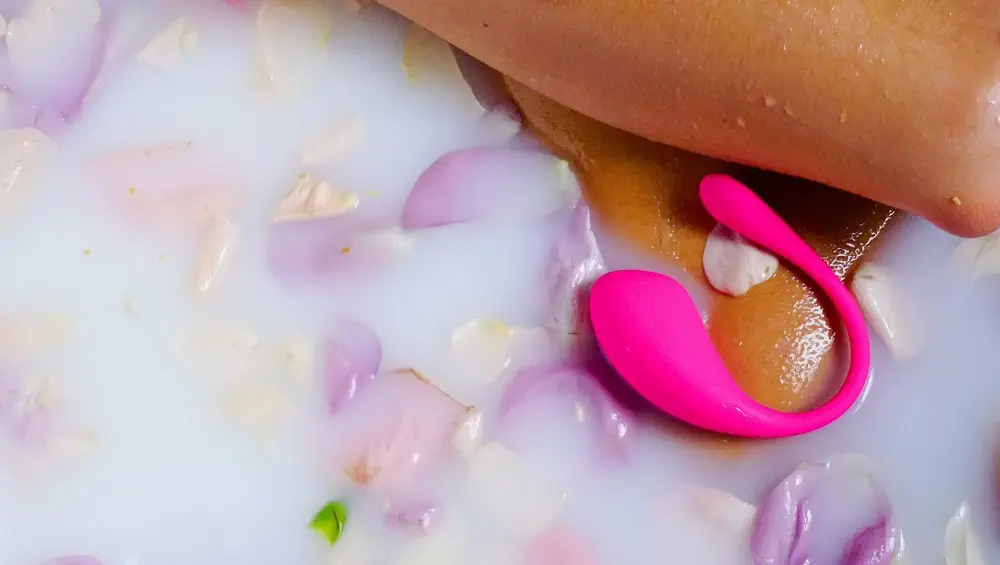 The Lovense Lush 3 is an upgraded version of their previous Lovense Lush. While the old one was a pretty solid choice, I think the Lovense Lush 3 is worth trying.
The new design includes upgraded batteries that can support more usage time per charge and also a redesigned Bluetooth connection.
If you've never tried the Lovense Lush, you're in for a treat.
The unique C-shaped design is perfect for hands-off play and best for beginners, intermediate, or couple-play.
With the cupping arch, the Lovense gives stronger vibration sensations, making it more pleasurable.
As for the materials, it's made of soft silicone that is smooth to the touch.
With its curved design, you'll also find that accessing the control buttons is easier. Now, you may be wondering about the vibrations.
This tiny silent vibrator produces powerful and deep vibrations. There are up to three different levels of stimulation and four different patterns.
With the upgraded Bluetooth system, you can also rest assured that this item can be used for public or remote play.
The stable connection is mainly due to the updated circuit board. And lastly, it's extremely quiet and waterproof!
Pros
Versatile
Waterproof
Multiple Settings
Hands-Free Play
Long Lasting Battery
Cons
The battery loses charge over time.
2. Lovense Ferri: Fun Panty Play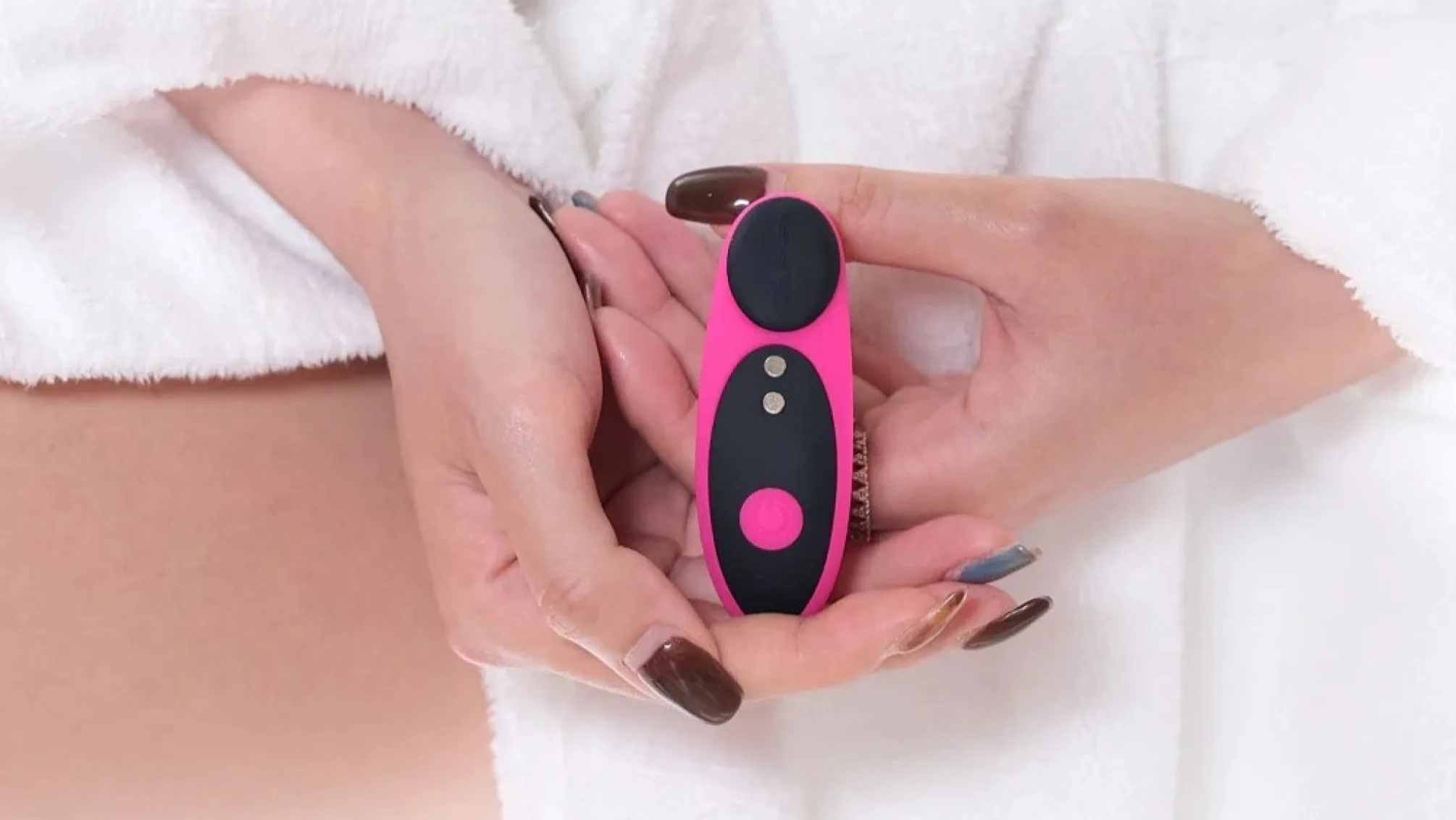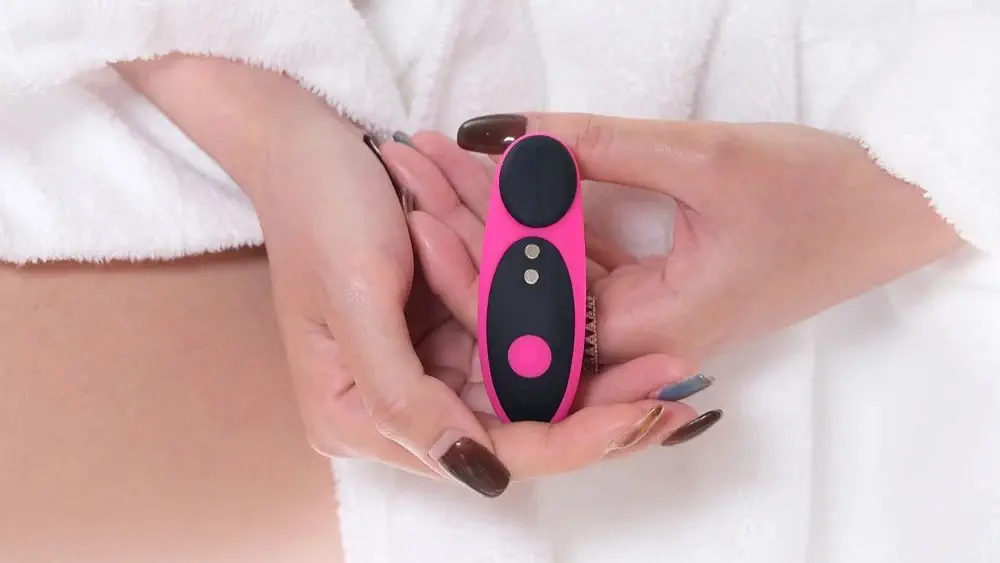 When it comes to intimate play, there's nothing more exciting than using an insertable panty vibrator.
Hands-free panty liners allow you to use the vibrator in exciting places. This includes being able to multitask while also enjoying some vibes.
What's even better is that no one will ever have to know!
The panty liner is only for clitoral stimulation. So, if that's not up your alley, you may not want to try this toy.
However, we suggest it if you're going to try out something new.
What sets this vibrator apart from others is that it comes with the Lovense App, which includes custom controls.
Here, you can sync your Lovense up to the application and create your vibrations and patterns.
The options are almost endless, and you get unique features such as syncing your music to your music library, alarms for the vibrator to wake you up, and long-distance controls.
Pros
Strong Clitoral Vibes
Secures Comfortably
Easy Connectivity
Multiple Settings
Discrete
Cons
3. We-vibe Moxie: Best Remote Control Silent Vibrator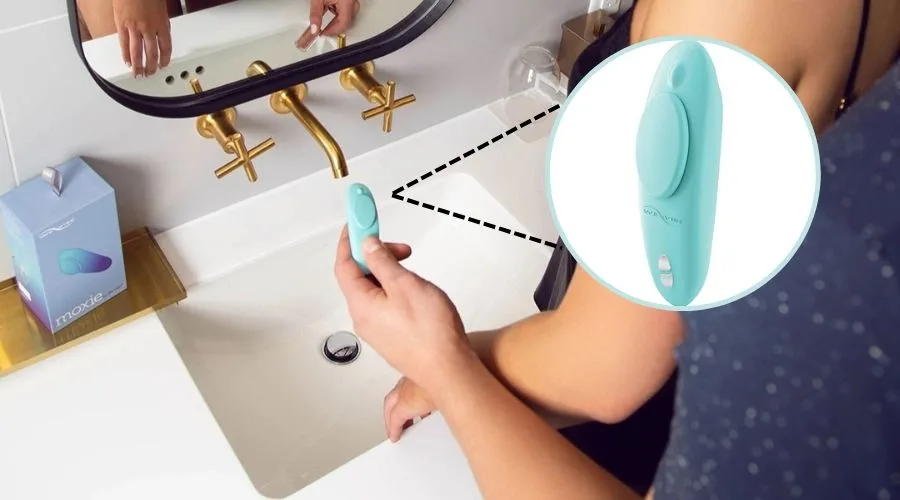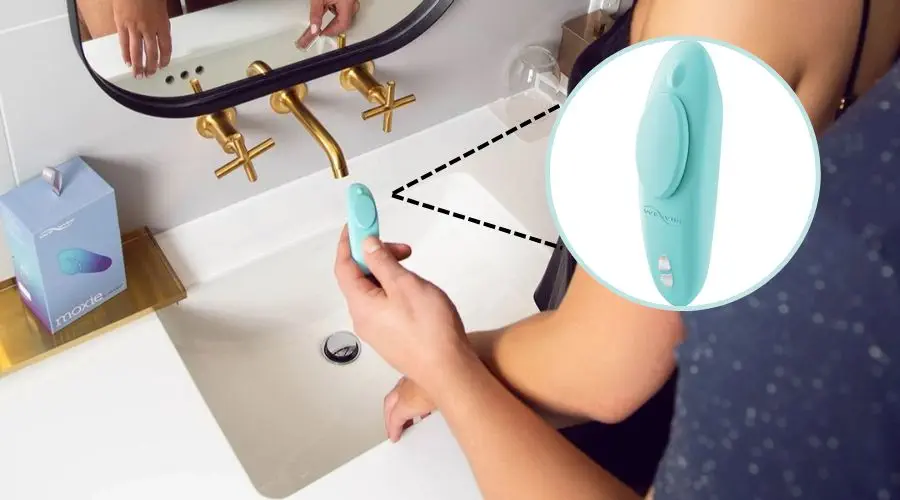 The We-vibe Moxie is a discrete clitoral vibrator that you can place in your panties.
It's designed to stick to the panties and stay in place while you move throughout the day. The vibrator is controlled through a remote included in the kit.
To change the mode or pattern, you can switch them using the remote buttons. The remote can work up to 12 meters away from another room.
However, after that, it will no longer be able to control the vibrator.
There is also the option to use the We-connect App. The app links to smartphone devices and allows you to control the vibrator.
Here you can customize patterns and intensity. However, the downside is that it doesn't stay connected well to your device.
Pros
Strong Vibrations
Comfortable to Wear
Adjustable
Broad Vibrations
Cons
4. Lelo Soraya 2: Best Clit Play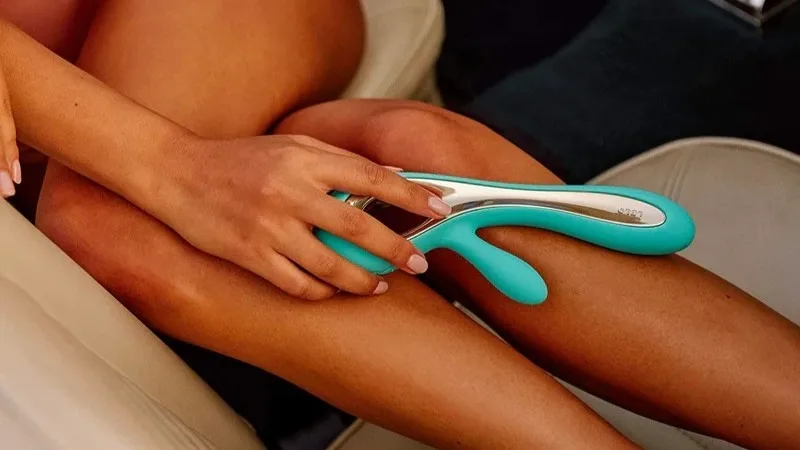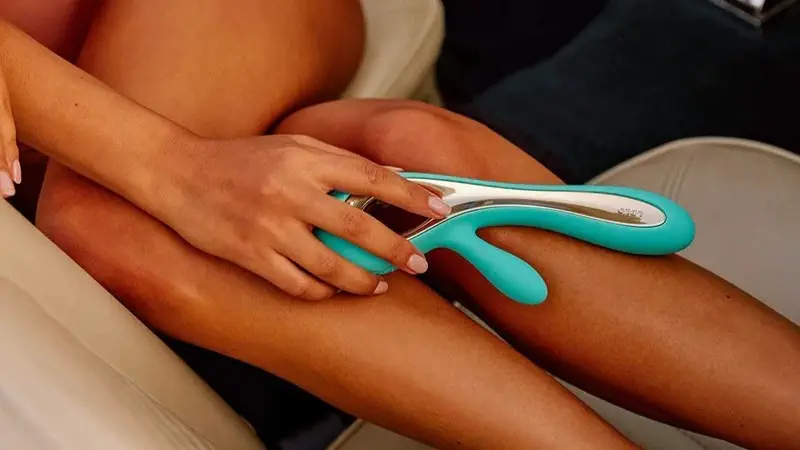 The Lelo Soraya 2 is an upgraded version of the original Soraya.
The improvements made for this version include stronger clitoral stimulation and deeper penetration. That way, you can get more orgasms in one use.
To help assist the "quiet" factor of this vibrator, the material Lelo uses is soft silicone.
This helps quiet the vibrator when used, as the internal mechanisms won't grind against a hard exterior. Aside from that, it's silky to the touch and comes in multiple colors.
Unlike other vibrators, the Lelo Soraya 2 comes packed with 12 ranges of vibrations.
Three control buttons help you control the strength of vibration, pattern, and the on and off buttons. You can change the different settings until you find something you like.
If you're worried about battery life, you can quickly recharge it using a USB cable. The battery can last up to two days and only takes two hours to charge.
Aside from that, the unique rabbit design stimulates the clitoris and the G-spot, producing stronger orgasms.
Pros
Quiet
Waterproof
Body-safe
Rechargeable
Cons
5. Lovense Exomoon: Best Discrete Vibrator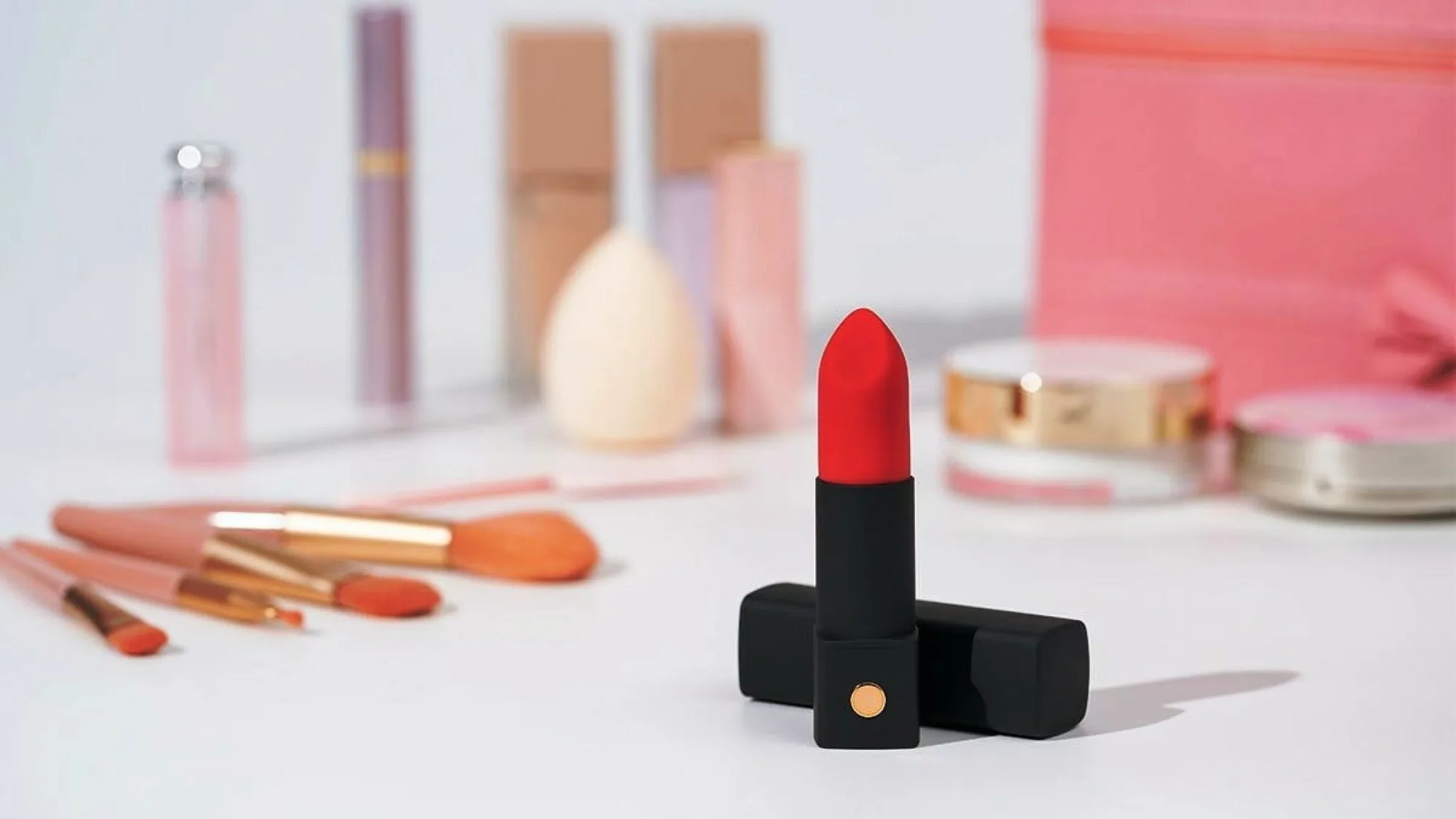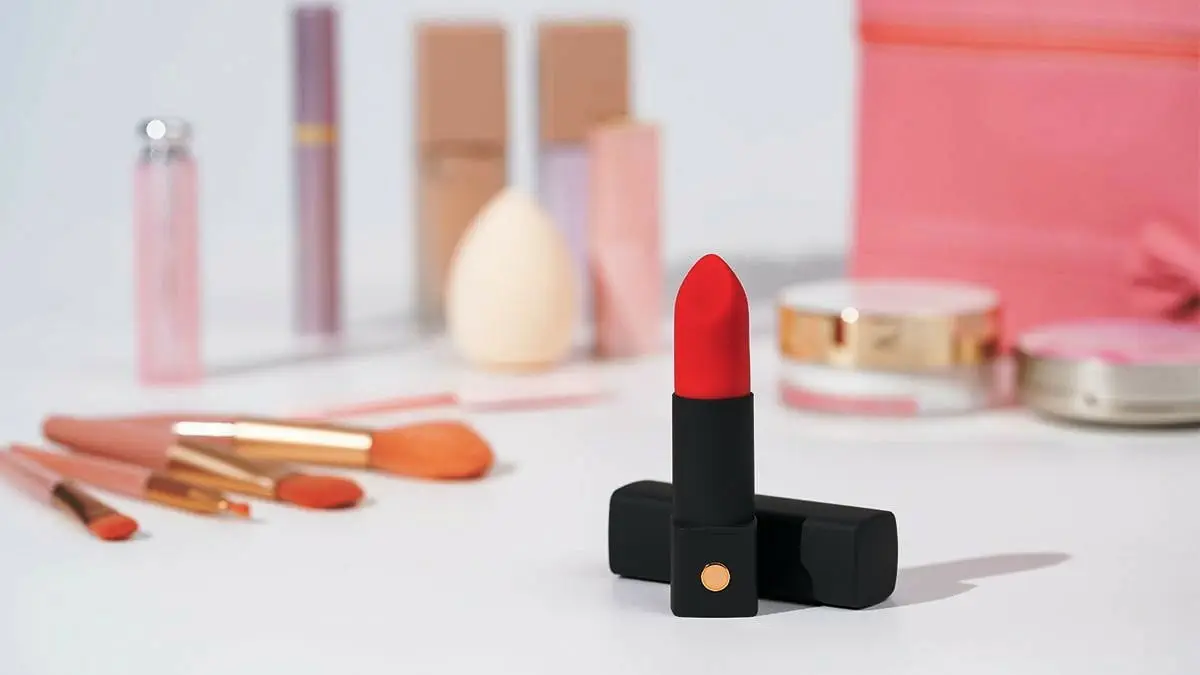 The Lovense Exomoon is a powerful yet discrete lipstick-shaped vibrator.
It's not much bigger than an actual lipstick tube but is designed to provide powerful clitoral stimulation.
The motor has a strong kick and decent intensity. So, if you're worried it won't get you there, you don't have to be!
To control the vibrator, you will have to get the Lovense App. Here, you can look through all the features to customize your vibrator experience.
You can change anything ranging from intensity, speed, and pattern. Once you find one you like, you can save it in your settings and access it anytime.
Unlike other vibrators, the Lovense isn't designed to be worn. Instead, you will need to place it in your panties, or you will need to use your hands.
If you've ever used a clitoral vibrator, then it's very similar, just smaller in size.
Pros
Compact
Powerful
Easy to transport
Discrete
Customizable Vibrations
Cons
6. Dame Products Eva II: Best Hands-Free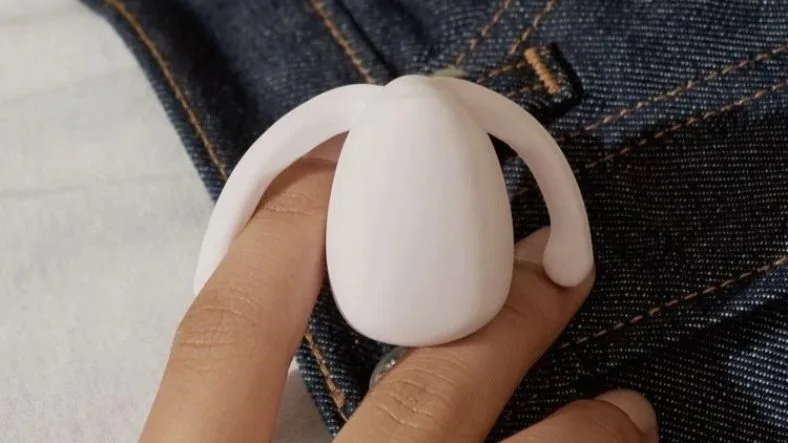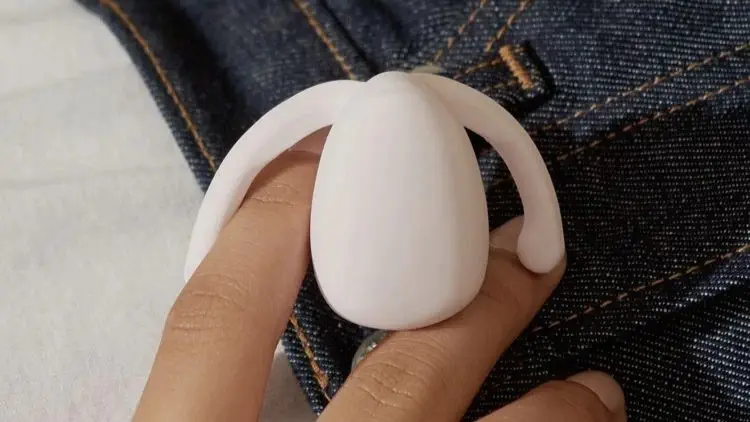 Dame Products is known to be the superior brand for vibrators. This year, the company produced the Eva II, a powerful egg-shaped vibrator.
It's designed to be a hands-free vibrator that's not only quiet but also powerful.
The vibrator produces very powerful vibrations to the clitoris.
We've looked around, and plenty of people tend to say it's best used for couples or penetration. However, we find that it works just as well on its own.
The unique egg-shaped design allows it to rest directly on your clit, letting you comfortably sit back and relax.
However, one gripe is that there is only one pattern for vibrations.
This can sometimes get boring. However, three intensities can help compensate for that.
The battery is also charged using a USB port.
One charge can last anywhere from a few hours or several uses. However, the device takes up to three hours to charge fully.
Our only downside with the Eva II is that the egg-shaped design doesn't always fit perfectly for all vaginas.
The small arms tuck into the vulva area and hang by the folds. So, it doesn't always work perfectly for every individual.
Pros
Discrete
Easy to use
Smooth
Great for penetration or couple play
Cons
7. We-vibe Chorus: Best G-Spot & Clit Stimulator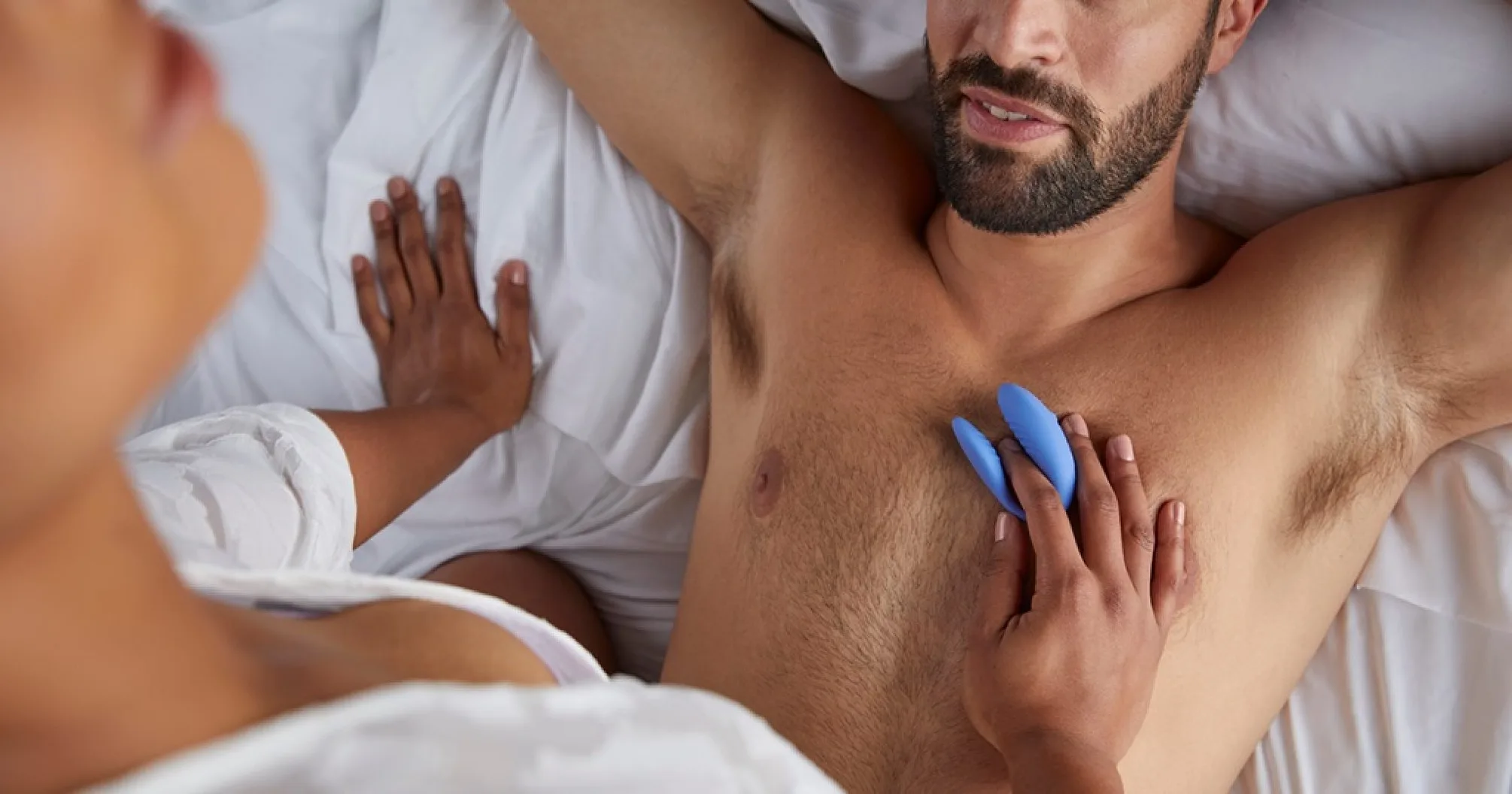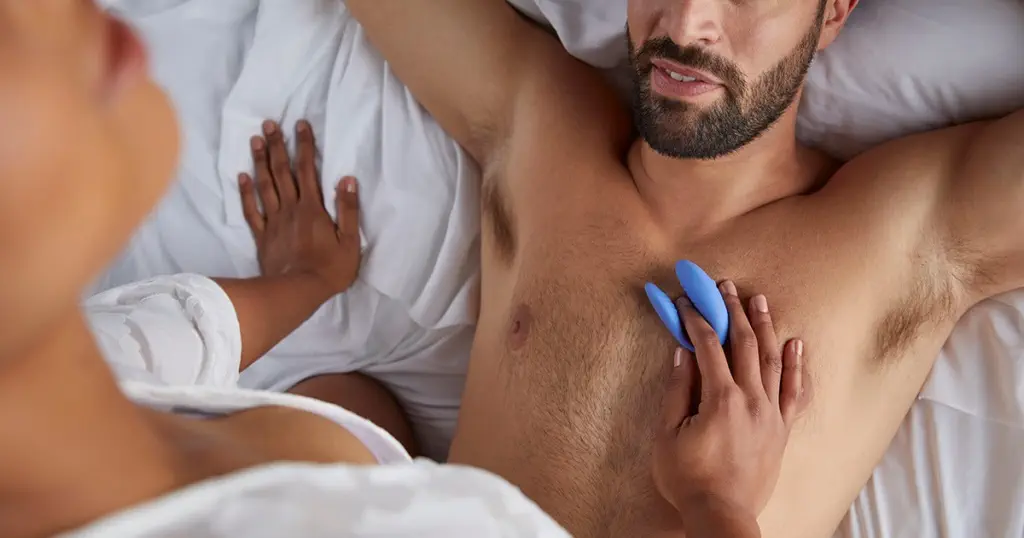 The We-vibe Chorus is the newest model in We-Vibe's collection. It's a hands-free clit and g-spot stimulator that is good for solo and partner play.
If you're looking for a beginner-friendly model, we'd highly recommend this as it isn't as powerful as others on the market.
Instead of giving you powerful stimulation from first contact, the We-Vibe is designed to provide continuous stimulation to help build arousal.
I tend to enjoy this compared to other handheld vibrators because it helps build a slow but steady climax.
One of the newer features is long-distance play. You can connect to the app and control the vibrator if you pair the device.
This makes couple-play very exciting and fun. It also has an innovative squeeze remote that will match the intensity of vibrations to the strength of your grip.
Aside from that, you'll have choices between three speeds and seven different patterns.
While this may be good for most people, the amount of options is lackluster compared to newer vibrators on the market.
Pros
Great Couple Toy
Conforms to Body
Stays in Place
Good Connectivity
Many Modes
Cons
Short battery life
Not strong vibrations
8. Ohmibod Esca 2: Good For Long-Distance Play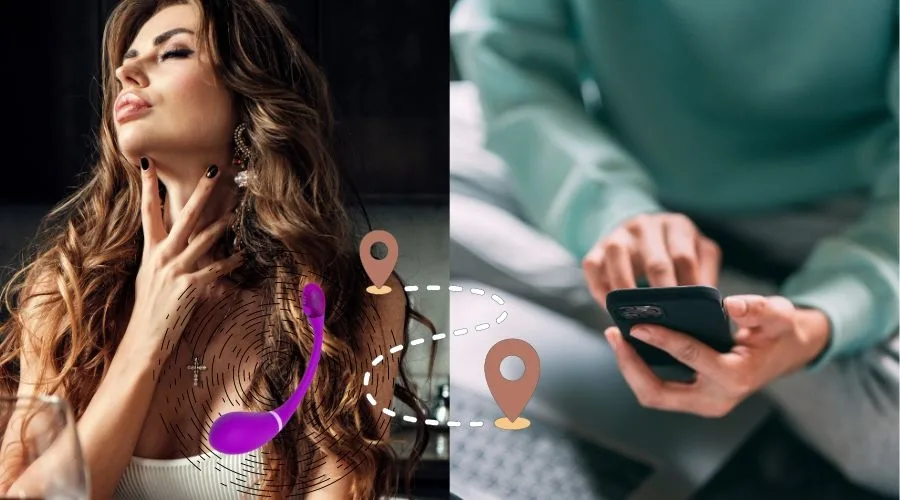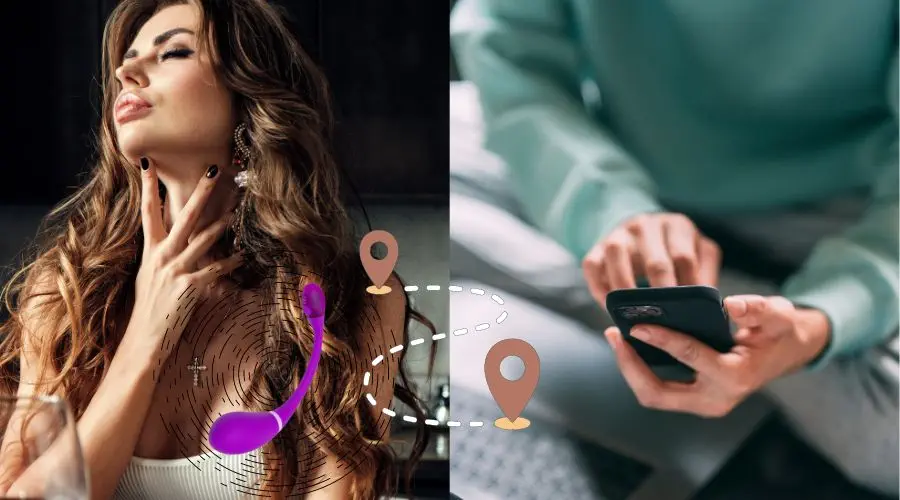 The OhMiBod Esca 2 is the upgraded version of the Esca 1. New improvements include a more flexible fit, which allows it to fit more body types.
Aside from that, the company enhanced the vibrations, making it more powerful than the previous version.
However, the main difference is that the Esca 2 features a stable connection via a PCBA chip suitable for long-distance play.
Additional improvements include an updated battery size, making the device last up to three hours.
I find that the Esca 2 excels at G-spot and clitoral play.
If you're looking for a couple's toy, we recommend this version, as the app allows total control over all elements.
The bulb of the vibrator also vibrates, as well as the exterior, which hugs the clit.
There are four main modes, but using the app allows you to change the speed, intensity, etc.
You can also use the Esca 2's remote if you're not interested in app connectivity.
The remote can control the device from up to 26 feet away. This can be a fun game for couples living at home.
Overall, we find that the Esca 2 is a suitable device for partner or solo play. However, the Esca 2 shines when used with a partner.
We recommend this version if you're into erotic play and want continuous low vibrations.
Pros
Reliable Connectivity
Long Distance Control
Discrete
Cons
Not Comfortable
Low Battery Life
9. Vibease: Great Setting Variety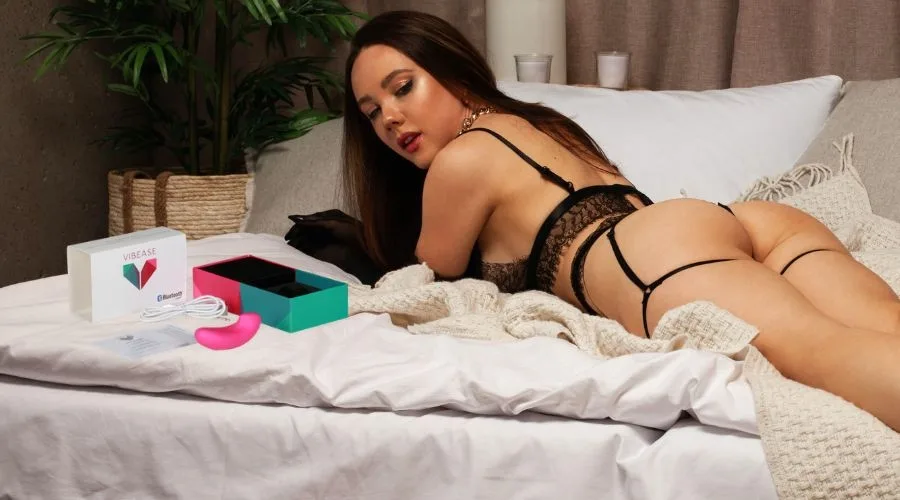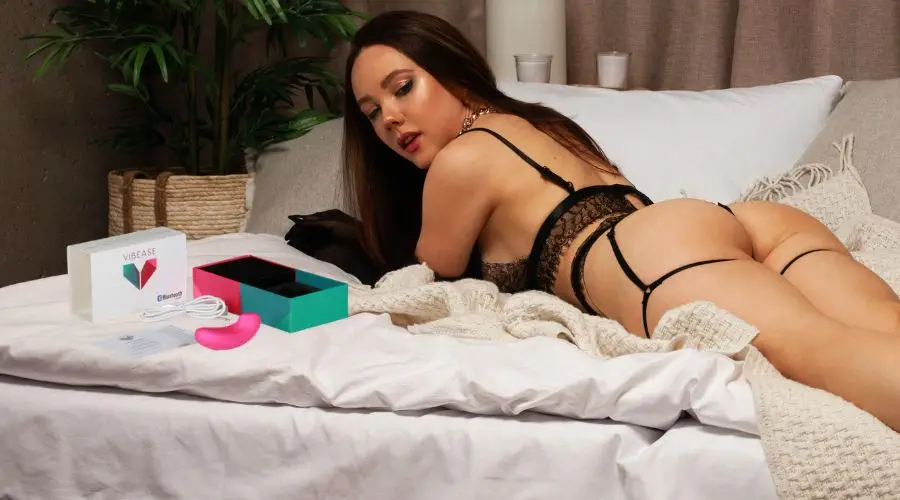 The Vibease is a clitoral vibrator designed to be placed in your panties. If you enjoy only clit play, then you're in luck!
The Vibease is one of the best options for clitoral play due to its strong motor. This vibrator is not for beginners or the faint of heart.
This small vibrator offers plenty, including an app home to many erotic audio stories.
The stories are designed to sync up to the vibrator, which can be a plus if you're into reading erotica. Additionally, you can sync to Spotify, allowing you to listen and pleasure yourself.
Aside from that, the Vibease has the ability to connect long distances via wireless internet or Bluetooth.
If your partner has the app, they can sync to your device and control the functions. There are 11 preset patterns, but you can change the settings via the app.
Swiping down will produce slower pulses, while swiping up will increase the pulses. To adjust the power, you can swipe left or right.
The design is pretty intuitive and also allows for quick changes in settings.
Trust me, no one likes the hands-on vibrators where you have to reach down and sift through all the different settings manually.
With the unique contoured design, you can expect strong vibrations against your clit while lying down. However, the Vibease doesn't work as well as other panty vibrators.
It doesn't grip the inside of the underwear, which causes it to move around. We'd only recommend it for play while you're lounging around.
Pros
Strong Vibrations
App Controlled
Syncs to Erotica
Hands-free fun
Quiet
Cons
Doesn't Stay in Place
Connectivity Issues
Best Silent Vibrators Buyer's Guide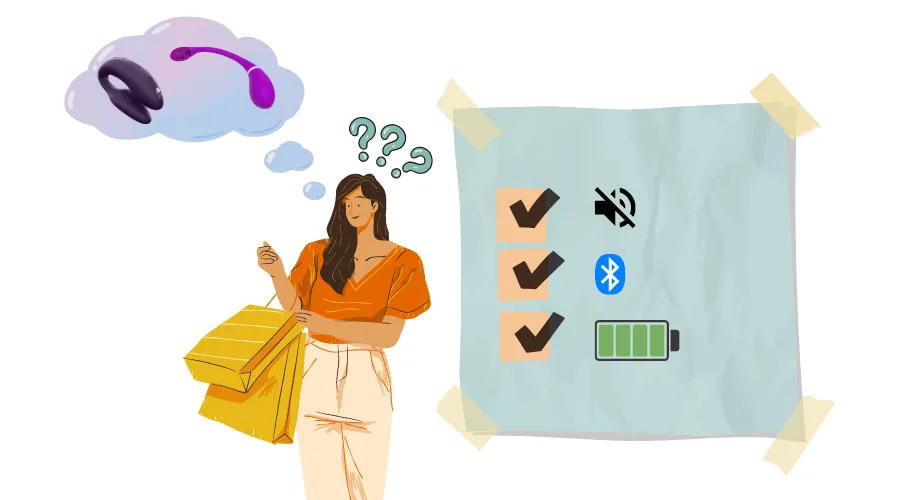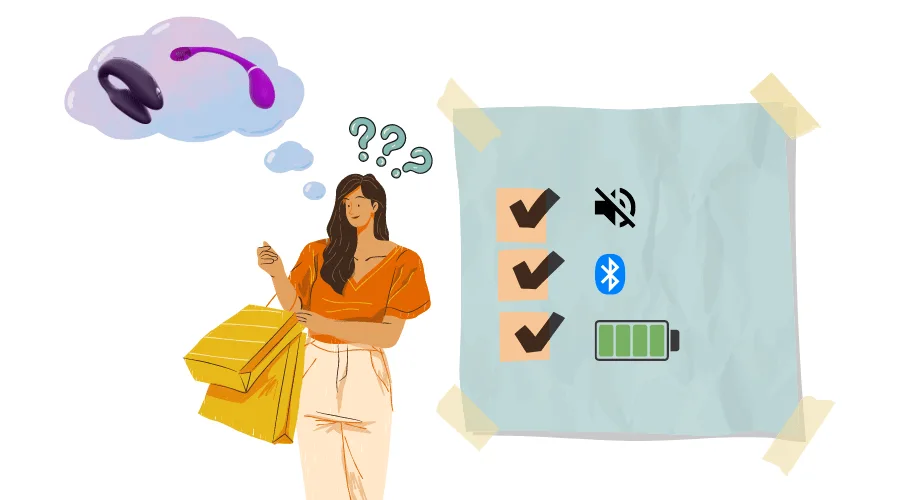 Now that you can see what vibrators are available, you may want to learn what to look for when purchasing. The truth is that not all silent vibrators are built the same.
Unfortunately, we see a lot of vibrators being marketed as "quiet." Still, they end up just as noisy as regular ones.
The last thing you want is to deal with silencing your vibrator in the middle of the night so your roomies don't hear!
So, down below, we will provide a detailed breakdown of what quiet vibrators offer and how to choose genuinely silent ones.
Types of Silent Vibrators
Different designs of silent vibrators come in different shapes and sizes. If you're looking for a quiet vibrator, you may want to consider all options.
Below, we've taken the time to summarize the most common silent vibrator options. However, you may find different options due to the many different types.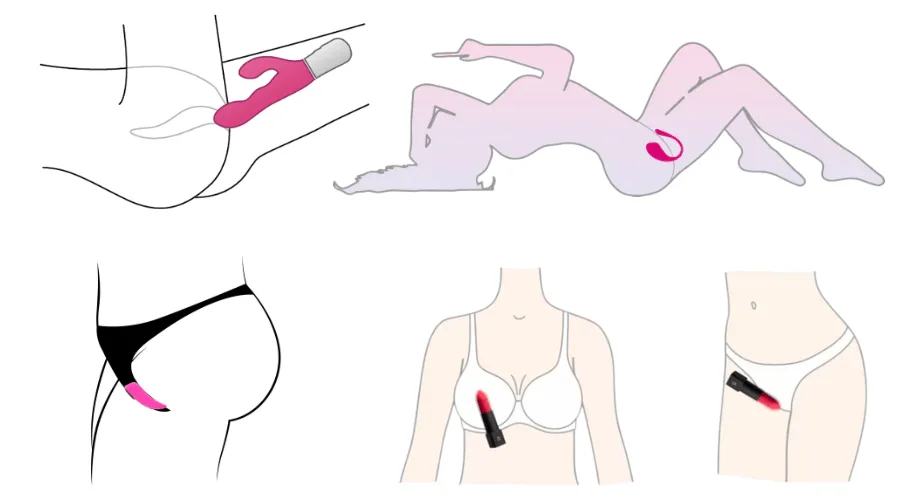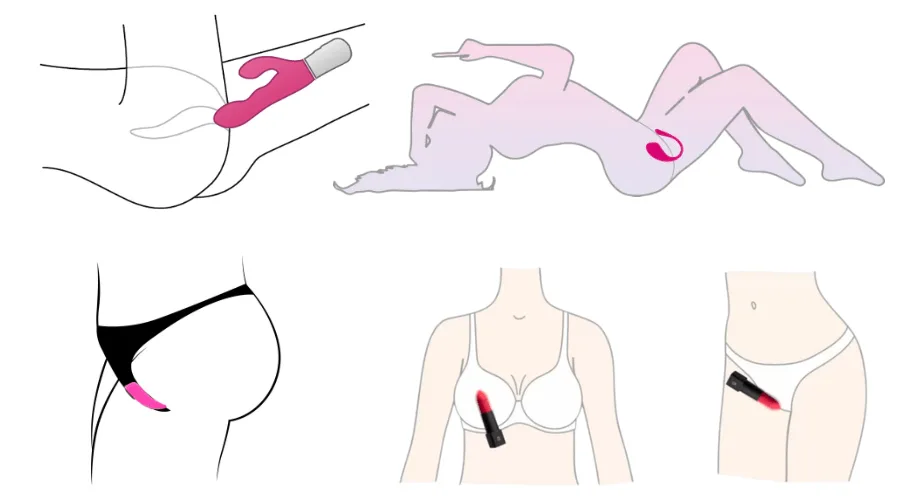 Panty Liner Vibrators – panty liner vibrators are what they sound like. They can be placed into the liner of panties. This version lies flush against the panties and provides clitoral and external stimulation. They often stay in place, but you'll want to check the reviews to see if a specific one moves around or not.
Clitoral Vibrators – clitoral vibrators are designed to be used for clitoris play. Instead of being inserted inside the vagina or focusing on the G-spot, they focus only on the outside. Some vibrators can be inserted, but they often won't provide enough stimulation. If you enjoy penetration, you may want to look somewhere else!
G-Spot Vibrators – G-spot vibrators focus on simulating the g-spot inside the vagina. These vibrators provide deep stimulation inside and are designed to be quite powerful. The tip of the vibrator is designed to give the most stimulation. So, if you enjoy penetration, we'd highly recommend this type. However, it should be noted that G-spot vibrators tend to produce the most sound.
Rabbit Vibrators – rabbit vibrators are designed to do it all! They have clitoral stimulation, g-spot stimulation, and penetration. These are a top choice if you're looking for a good mix of everything. Similar to g-spot vibrators, they will also produce more noise due to having more internal mechanisms that produce powerful vibrations.
Modes & Patterns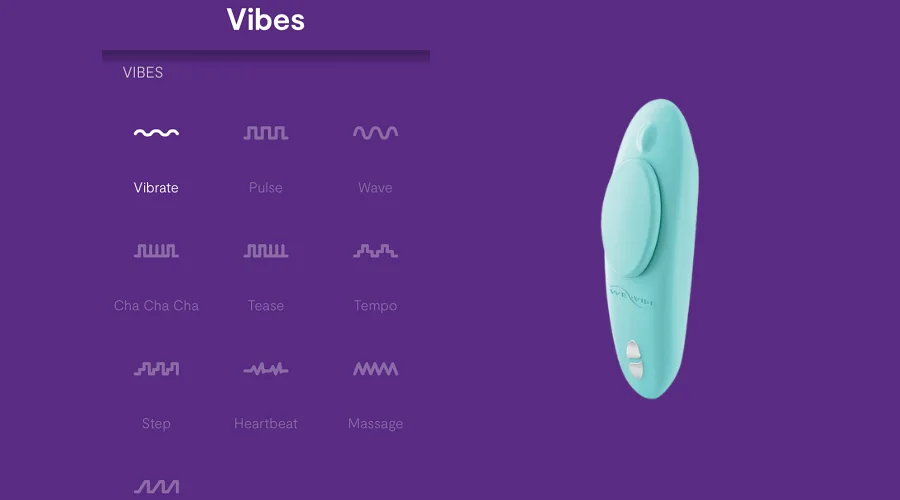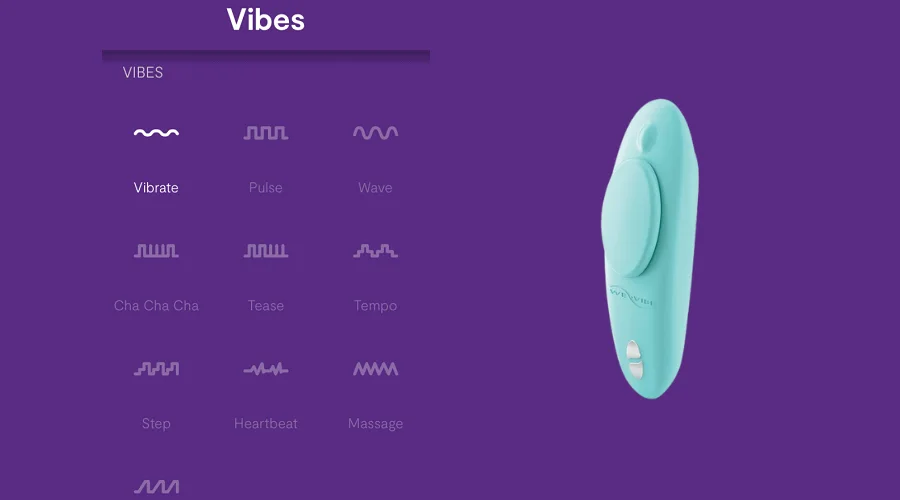 When it comes to vibrations and patterns, not all vibrators are built equal. If you know what you like, then you'll likely be able to find a match quickly.
However, if you've never experienced different modes and patterns, you may want to find a vibrator with many options.
I find that you'll want a minimum of four different vibrations and six different patterns.
That way, you won't get tired, and one of them is bound to work—however, the more vibrations, the better.
Luckily, newer vibrators are starting to have app connectivity that helps create your vibrations.
You'll be able to customize the speed, pattern, intensity, etc. Then, you can save them onto the app and remote control the settings.
However, you'll want to double-check the reviews. Some apps don't work as well as others.
Trust me, and you don't want to test out the vibrator only to find out the app is buggy or that the settings are difficult to maneuver and change.
We highly recommend finding known brand-name vibrators, as these will have high-quality apps that have been rigorously tested.
Bluetooth vs. Non-Bluetooth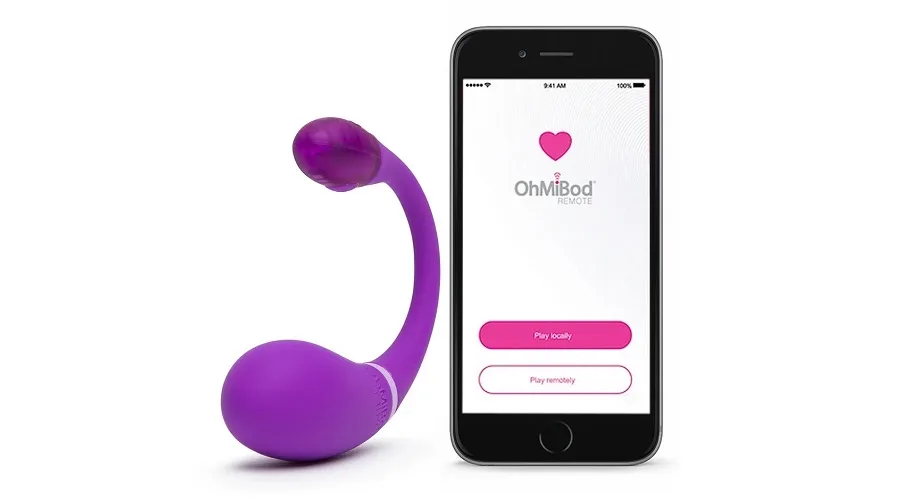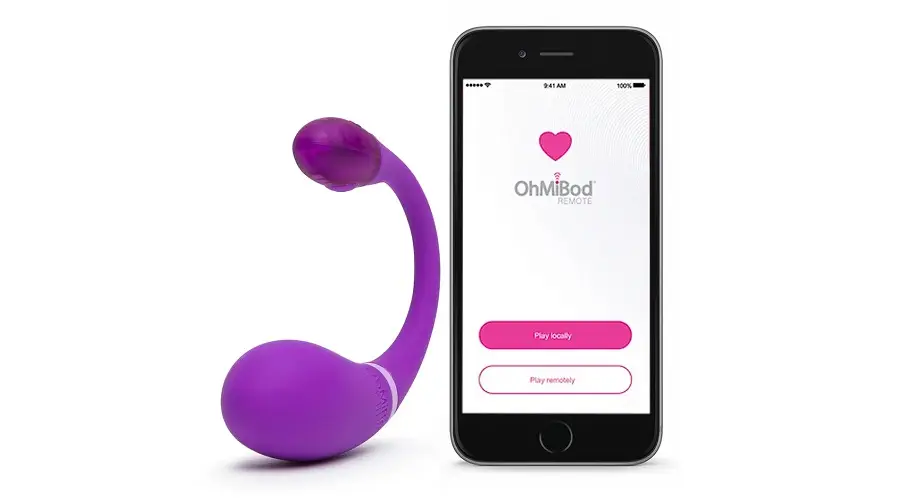 Non-Bluetooth vibrators can't be remote-controlled or used for remote play. Bluetooth devices won't always be reliable, either.
You want to find versions of vibrators that end up having upgraded Bluetooth connectivity.
The benefit of Bluetooth connectivity is that you won't have to use button controls or a remote. However, Bluetooth doesn't work from far away.
Unlike some remote devices, Bluetooth only works up to 15 meters. After that, the device will lose connectivity or have trouble working.
Non-Bluetooth devices are helpful if you don't own a smartphone or don't want the hassle of connecting to the wrong device.
Remotes and buttons are a good alternative, but they are more of a hassle. You can't control the devices comfortably, and sometimes remotes break.
We recommend Bluetooth devices to those who are looking for hands-free play. Remotes are also a good option but tend to burn out over time.
Buttons are the least fun because you'll have to physically remove the device or awkwardly reach down blindly clicking buttons, which can take you out of the immersion.
Battery Life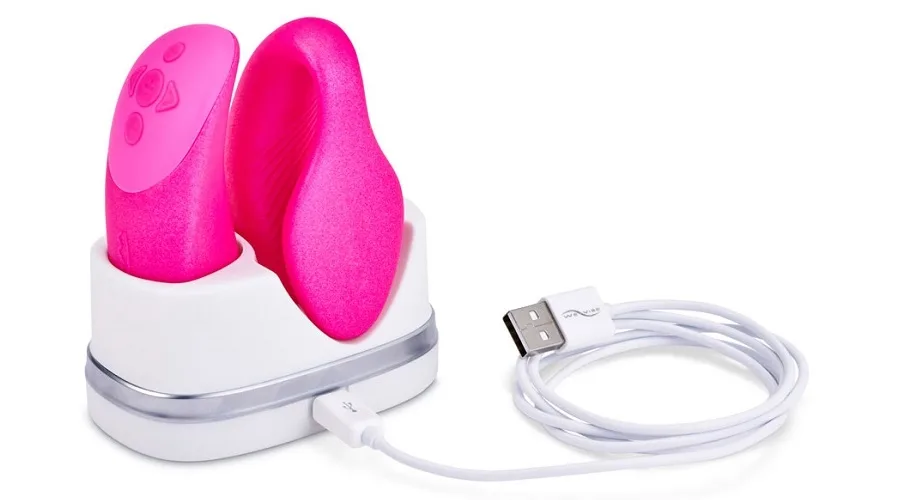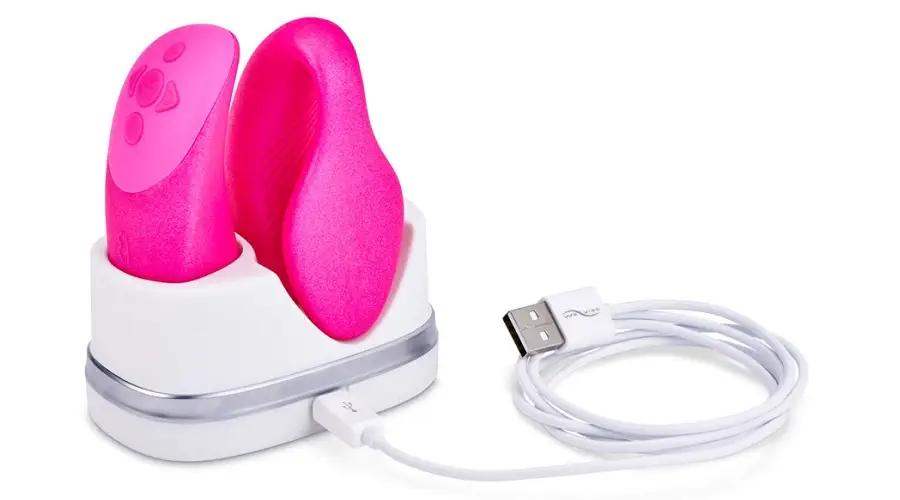 Battery life is also an essential factor when it comes to vibrators. There's nothing worse than trying to please yourself and the battery dying mid-session.
If you're bad at remembering to charge your device, we recommend using one with replaceable batteries.
On the other hand, rechargeable vibrators don't require batteries and can easily be recharged.
Most can charge fully within two hours, but some may take longer. We find faster-charging ones that are better with longer battery life.
Just remember, rechargeable batteries don't last forever. Over time, rechargeable batteries will lose effectiveness, and you'll need to purchase a new device.
Luckily, many high-end vibrators won't have this problem.
Discrete vs. Non-Descrete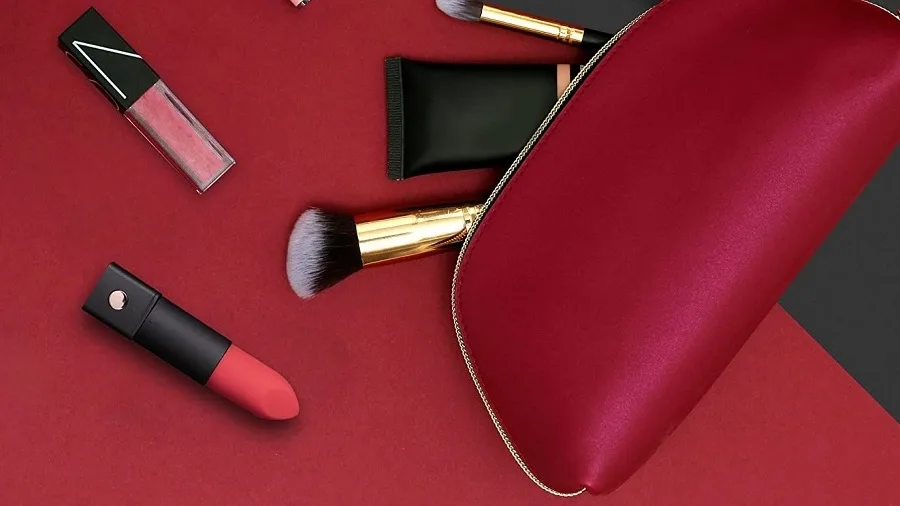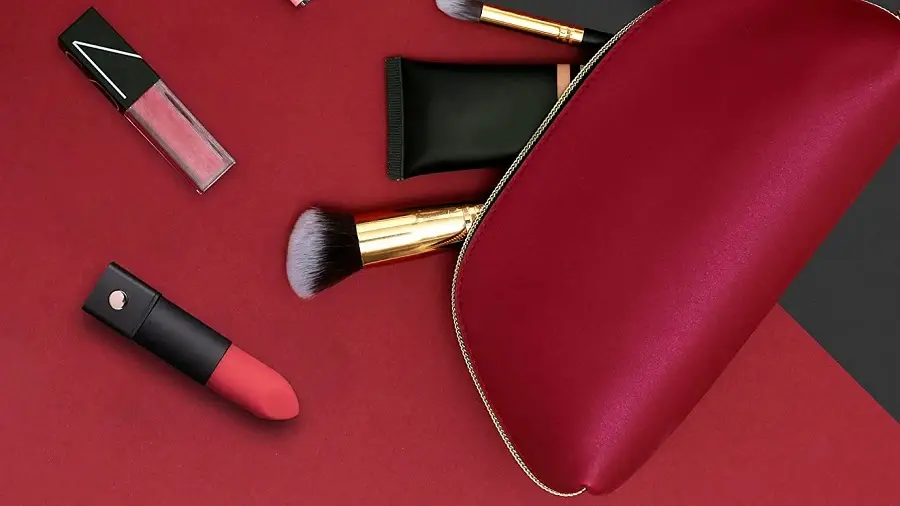 Discrete vibrators are often better for people who don't want others to know what they are. I don't have any problems with a non-discrete vibrator.
However, some people look for ones that may look like household items.
Some vibrators are designed to look like lipstick, while others may look like a pencil case. On the other hand, some can be easily stored away or put into small areas in a container.
Either way, both are good options, and you should choose the one you feel comfortable with.
Noise Level
Not all silent vibrators are built the same, which is sad. You don't want to grab a quiet vibrator only to find out you can't use it because it's loud.
In these cases, it's best to understand what makes a silent vibrator "quiet."
Mainly, it's the material that makes the difference in noise.
Soft materials such as silicone tend to be quieter because there isn't any hard surface for the motor to hit against. Other jelly-like materials also tend to be quieter.
So, if you're looking for a "silent" vibrator made from rigid materials, you know it will produce a louder sound.
Additionally, the stronger the vibrations, the more rattling they will make against the surrounding material.
Long Distance Play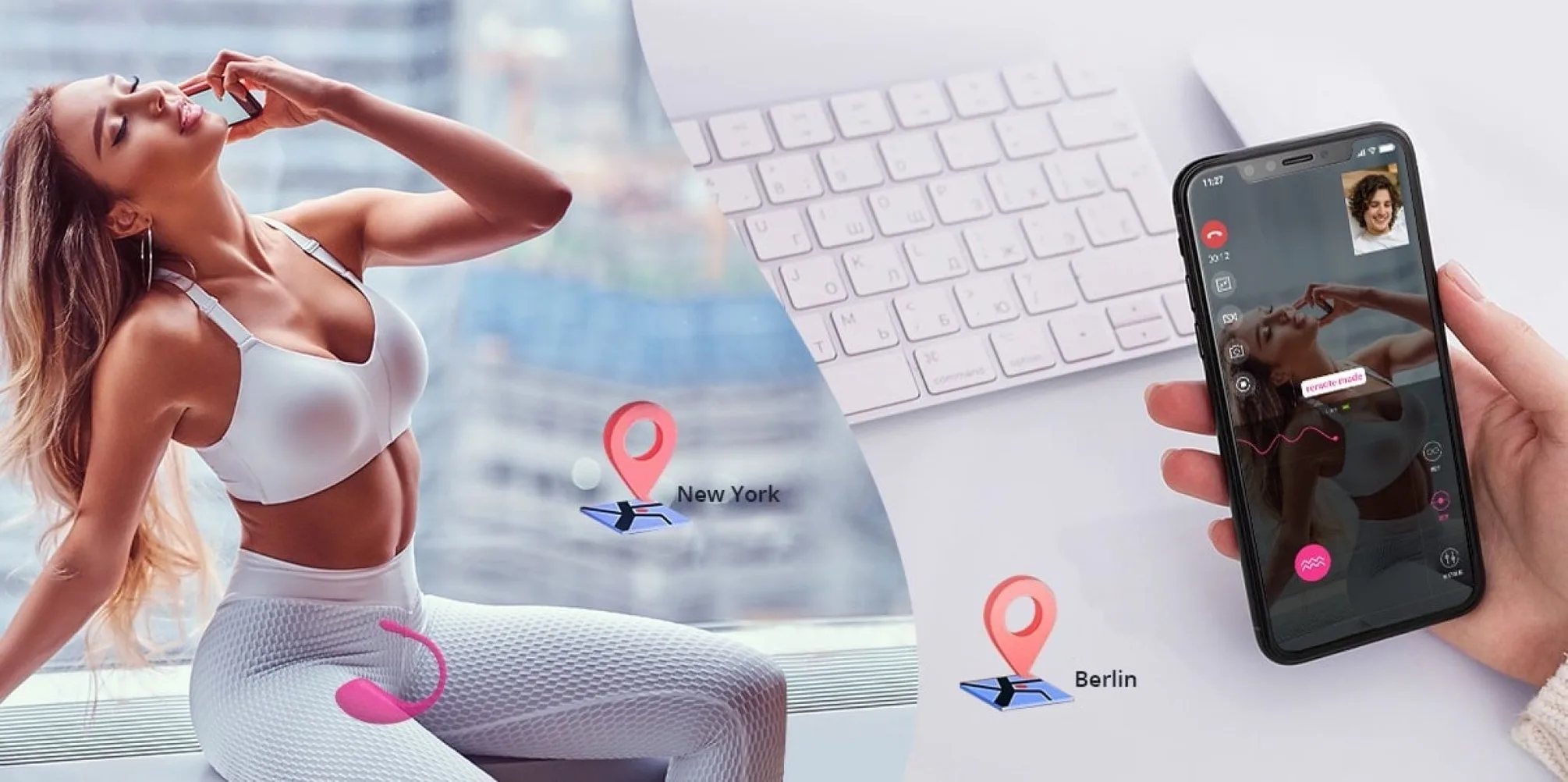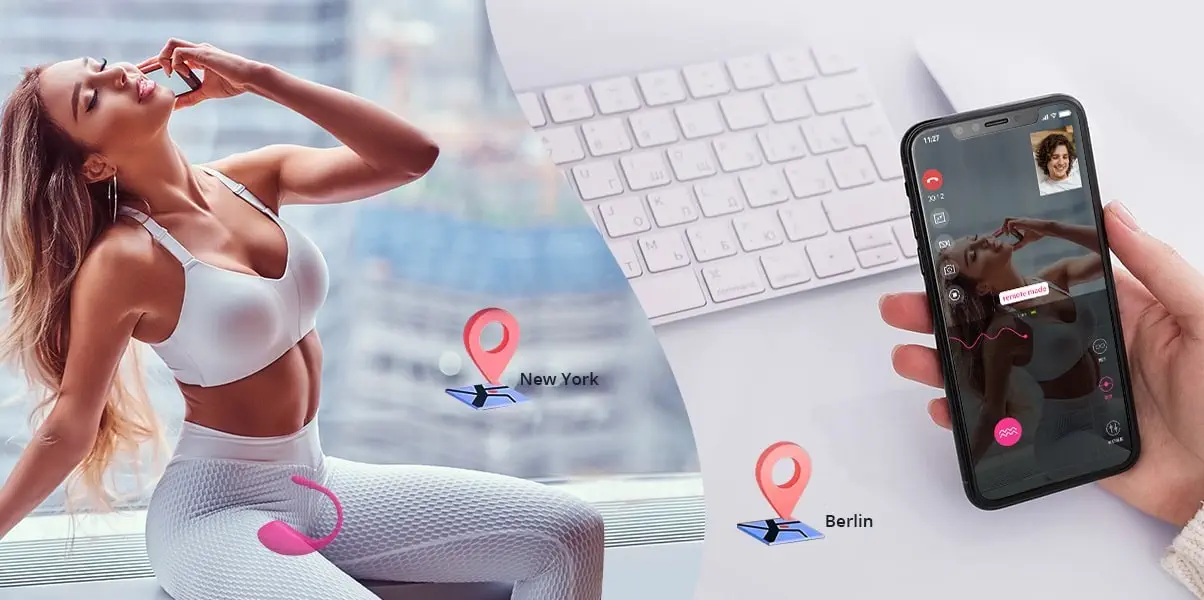 You'll also want to consider long-distance play. Long-distance vibrators are designed for long-distance lovers.
The vibrator connects to an app and can be controlled by another person even if they are across the world.
These settings are perfect for couples who want to spice up their relationship. Being able to control a vibrator long distance is exciting and can add more intimacy than doing it yourself.
These devices can still be useful if you're not in a relationship! If you are a camgirl, you can allow viewers to control the settings online.
However, not all vibrators allow this! You'll have to check to see which brands offer this service.
Material
The last major factor is going to be material. Despite being marketed as a quiet vibrator, the outer material plays a huge role in whether or not the vibrator is silent.
Most vibrators are made from medical-grade silicone. However, you may also find some made from jelly rubber, synthetic skin, and elastomer.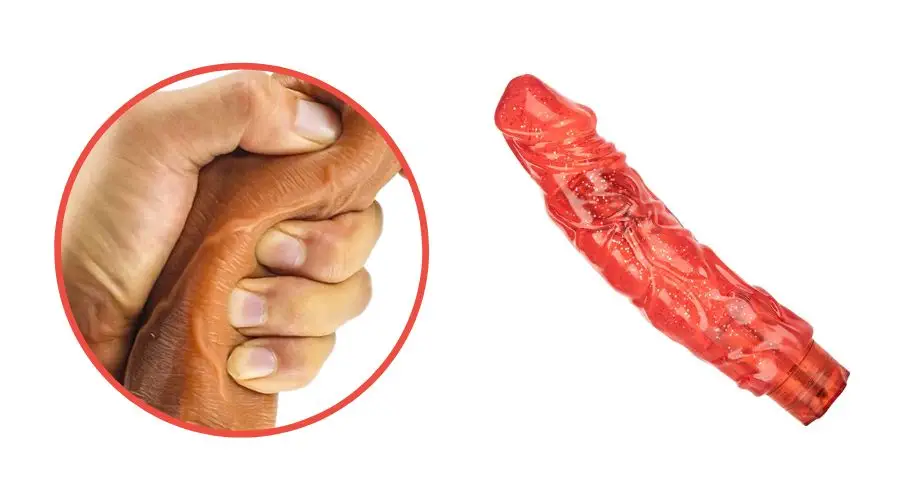 Below, we'll provide a quick breakdown of what these materials are:
Silicone – silicone toys are the safest but also the quietest. They coat a vibrator and prevent liquids from penetrating the internal mechanisms. Additionally, the material is nonporous and prevents bacteria from being on the toy.
Jelly Rubber – jelly rubber is also one of the most common materials and is pretty quiet. It is soft to the touch and is suitable for people with allergies. However, it is porous and can carry bacteria if not well maintained.
Synthetic Skin – synthetic skin is very flexible but is made of a mix of plastic, silicone, rubber, and latex. These materials are quiet but still produce more sound than others.
Hard Plastic – hard plastic is another favorite for vibrators because it produces the strongest vibrations. The downside is that hard plastic will always be audible. There is no way to silence it as the internal components will knock against the hard outer shell.
So, our pick for quiet vibrators would be silicone and jelly rubber. Otherwise, using other methods, you may need to learn how to silence your vibrator.
Silent Vibrator FAQs
Where to find the best silent vibrators?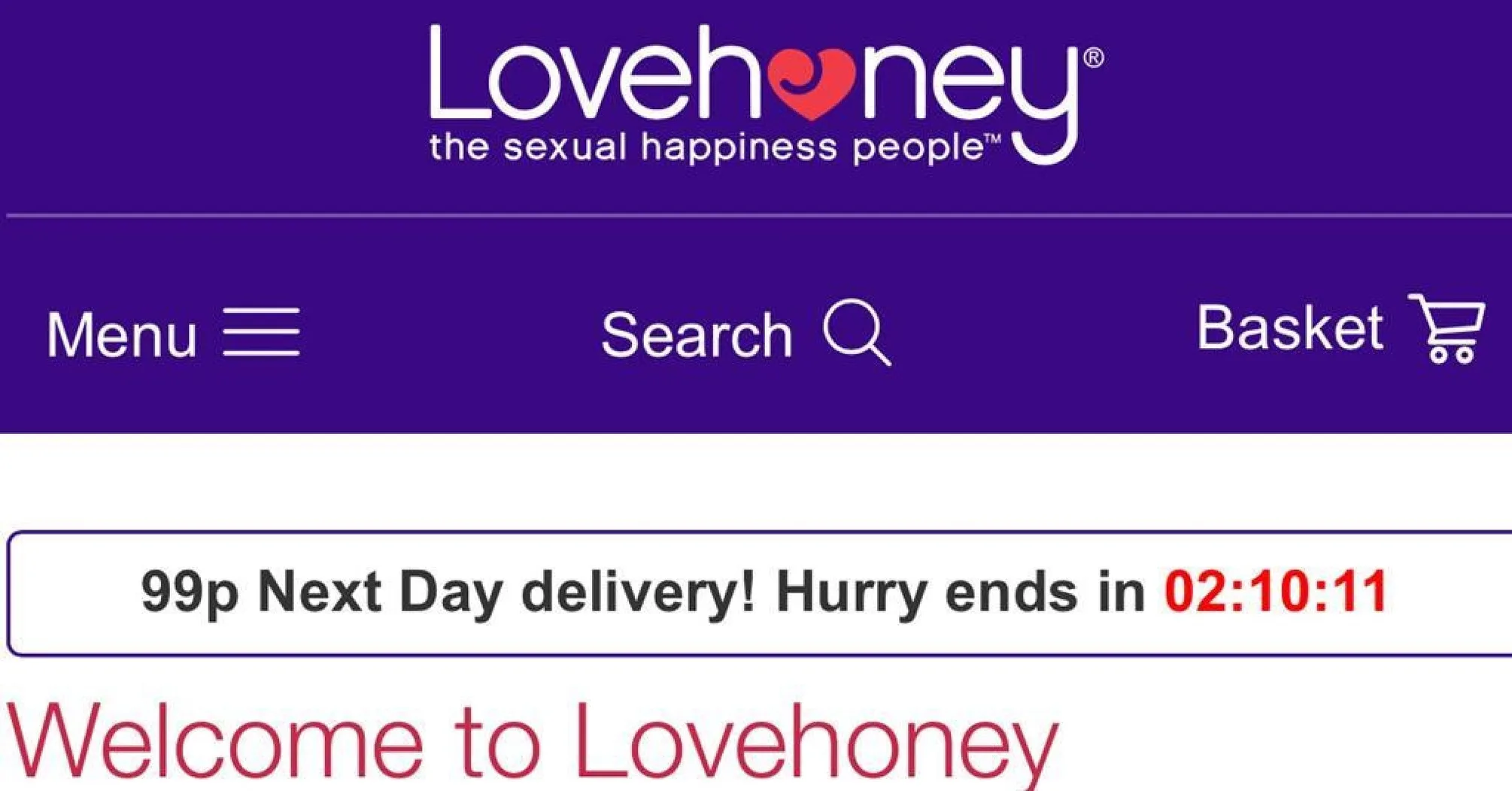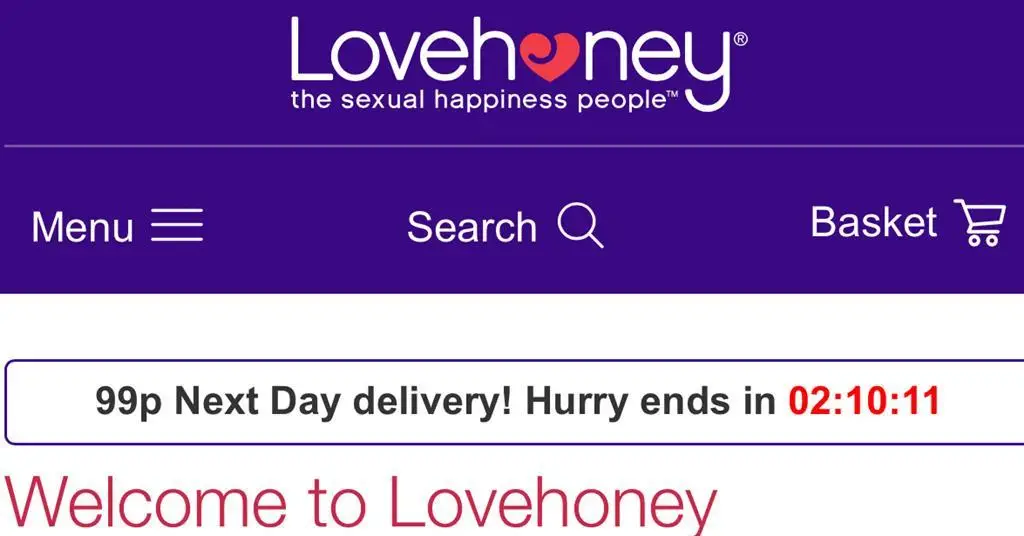 The best silent vibrators can be found at your online sex toy shop.
We recommend people check out sites such as Adam & Eve, Eden Fantasy, and LoveHoney.
However, you can also find plenty of options on Amazon. Just be sure that you have your account set to the explicit section and that you are over 18.
Can I make a vibrator quieter?
If you find that your silent vibrator is still too loud, you're in luck.
To silence a vibrator, you can throw a thick blanket over you, which will help muffle the sound.
Aside from that, you can put a towel at the bottom of the door or put on music or a TV. These are often my favorites when trying to use toys discreetly with roommates.
What are the best brands of silent vibrators?
With plenty of new models being made this year, we'd have to say the best would be Dame Products, Lelo, and Lovense.
These brands tend to produce the strongest yet quietest vibrators. However, there are always new versions popping up each year.