Selecting one of the top clitoral vibrators will help you achieve the mind-blowing climaxes you desire in a nominal amount of time and with zero worries.
We'll give you a list of some of the best toys and devices for clitoral stimulation, so you know where to initiate your search.
Sift through this list to ensure you get the most out of your chosen product.
1. Lovense Hyphy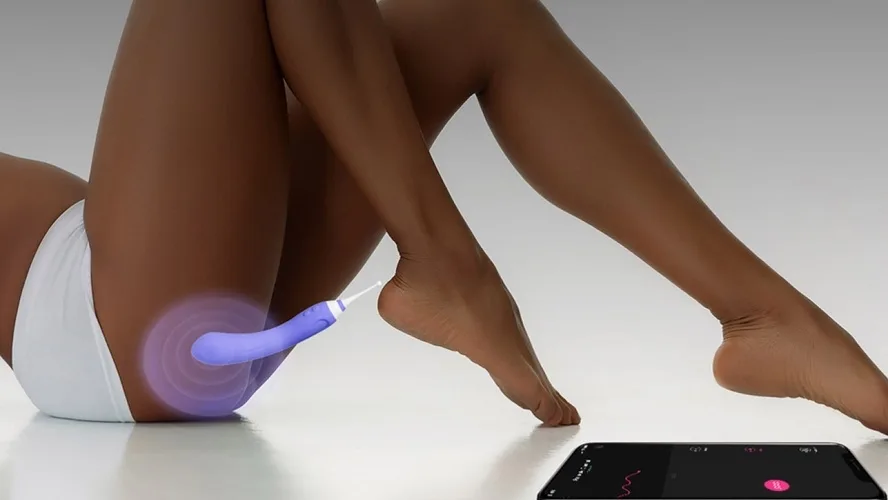 Named the Hyphy for its high-frequency motors and powerful vibrational abilities, this Lovense model is capable of giving you the intensity you seek for instant gratification.
It has dual ends, two motors, and a long, thin top end for various uses. The package also comes with three attachments you can alternate to fulfill different fantasies.
The manufacturer markets the product as a vibrator that can give you a quick O when you're on the go.
Thus, it's fitting if you're a no-nonsense person with a full schedule and no time for games.
Its attractive color and stylish design make it a desirable novelty for your pleasure, while its mechanical superiority lets you know it means business.
The motors are immensely powerful, so it won't take long to get where you need to be.
That feature makes this model perfect for breaktime orgasms, wake-up shudders, and before-bed blasts.
Additionally, the Hyphy is 100 percent waterproof, making it suitable for bathtubs and underwater activities.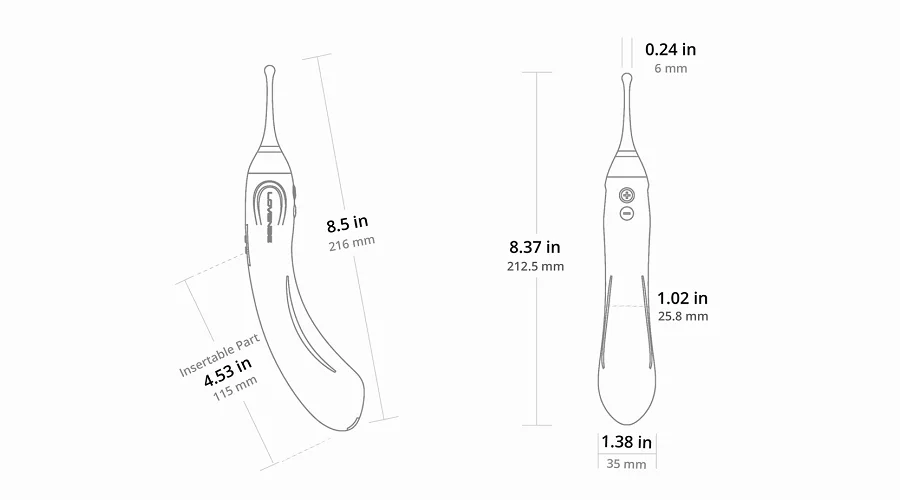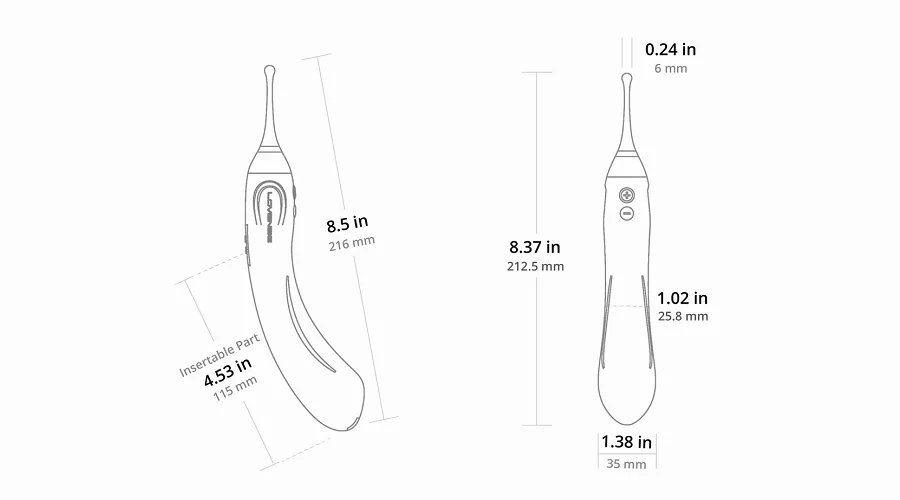 The Hyphy's length is 8.5 inches with a 4.5-inch insertion tip to reach your G-spot easily.
The width is 1.02 inches, enhancing the ease of use while giving you a sturdy surface to grab onto while you play.
The standby time on a fully-charged battery is 120 hours, and the use time is 310 minutes.
Furthermore, you can download a convenient remote app to use with it and hide the device in your purse or bag for discretion.
You can feel confident storing this item when not in use because it comes with a storage case for "off-peak" periods.
The case also has a predesigned hole in it for charging, which takes about 75 minutes to complete.
Pros
Adjustable
Waterproof
Long battery life
Cons
Unusual casing
Challenging G-spot play
No alternative color options
2. Zumio X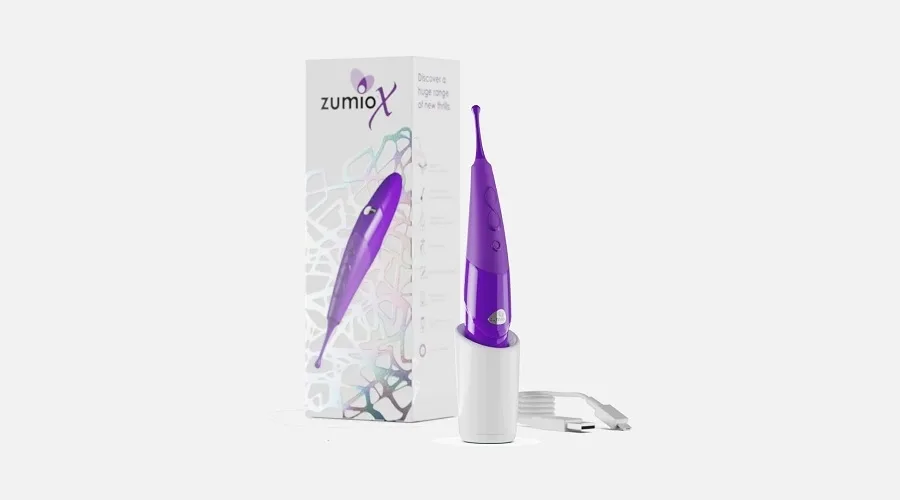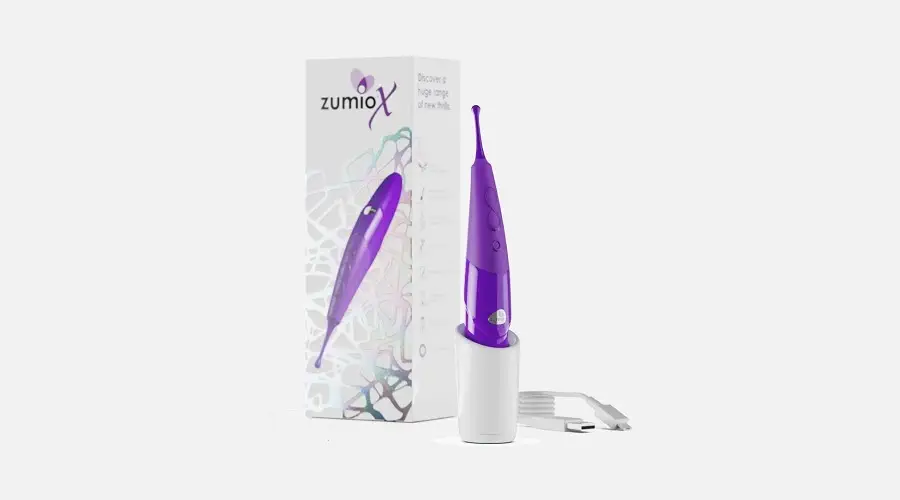 The Zumio X puts a whole new spin on personal pleasure. It's unique because its creators don't market it as a vibrator but as a rotator.
The advanced Spiro Tip provides circular and elliptical rotations at various energy levels, mimicking the most skilled oral pleasure performers.
Thus, you'll genuinely have a blast with this one.
Thespinning tip isn't the only reason to get excited about the Zumio X. It has some health-conscious and comfort-friendly properties as well.
For example, its latex-free construction will protect your skin if you have sensitivities or allergies.
The X's petite size makes it travel-friendly and easy to master.
With a 7-inch length and thin width, the Zumio X allows you to slip it into a purse or bag and transport it with the highest level of discretion.
Another exciting feature is the Travel/Lockout mode, designed to save you the embarrassment of an unintentional activation.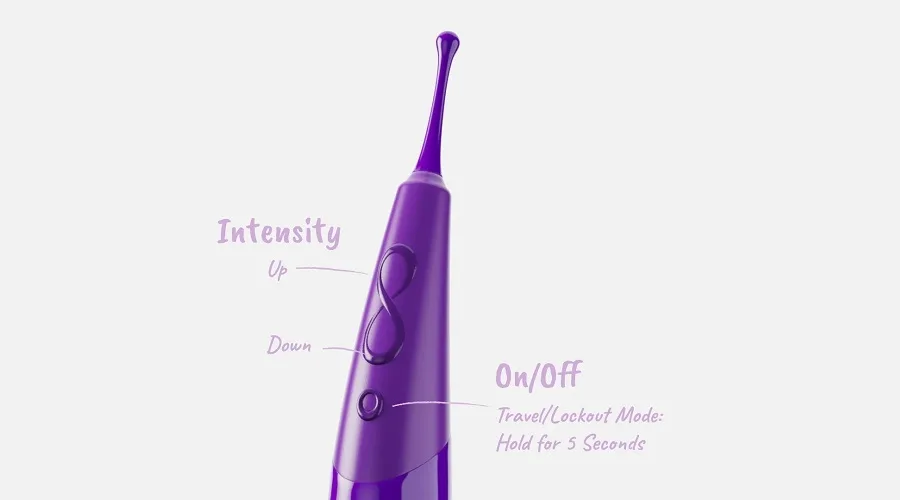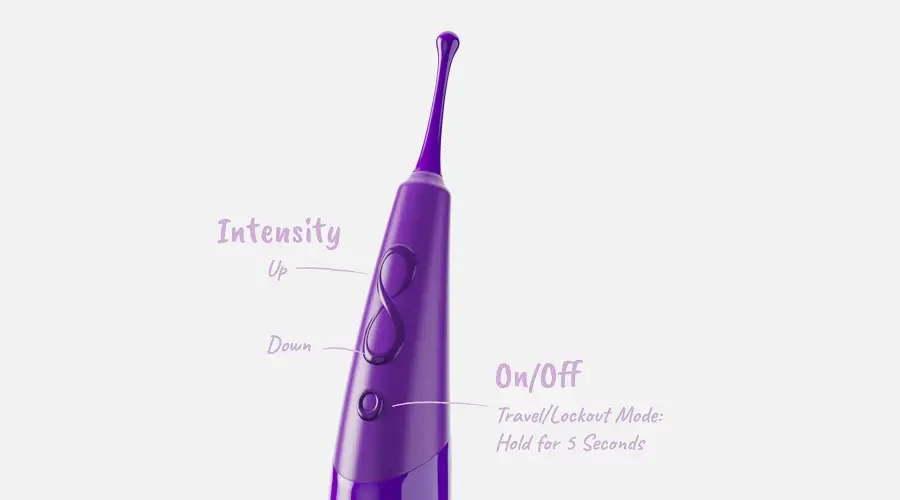 Press the convenient button for 10 seconds to ensure it doesn't engage while you store it on the road.
This model also comes with a wireless charger for when you're on the go, and it's waterproof and partner-friendly. You might also enjoy its array of brilliant color choices.
The options include Turquoise, Lavender, Teal, or Black, depending on what's most appealing to your eyes.
Pros
Amazing Design
Unique Spiro Tip
Wireless Charging
Cons
Long charging time
Steep learning curve
Mediocre orgasms
3. Lovense Exomoon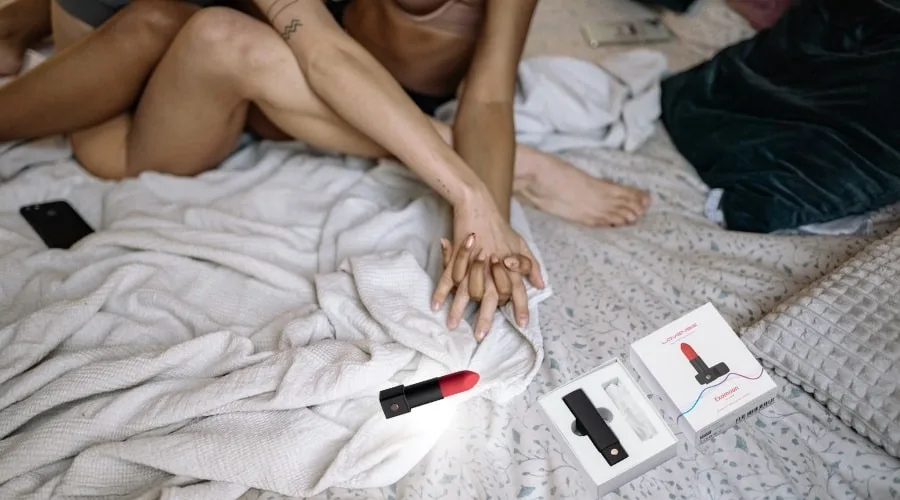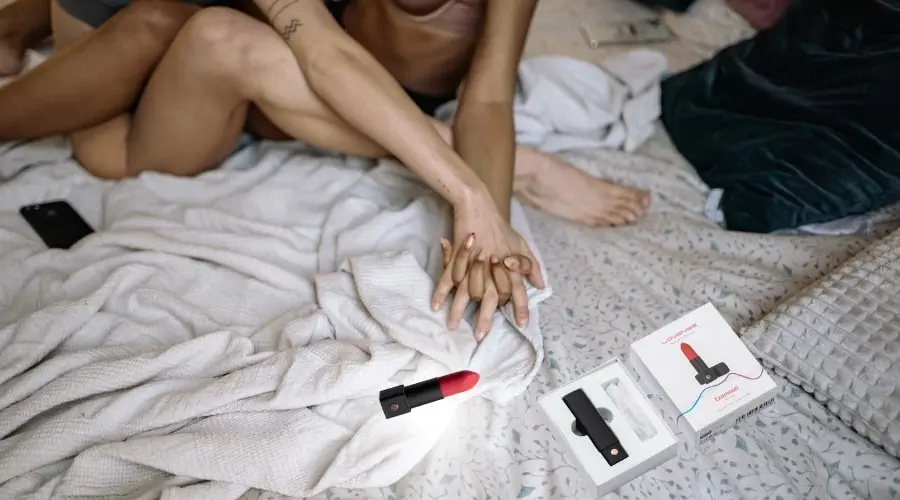 The Exomoon is the best "lipstick container" you can buy. It's designed like a lipstick canister to provide a high level of discretion.
Therefore, it's a perfect match for you if you want to pleasure yourself on the down-low.
You can keep it in your purse without worrying about it falling out or having someone discover it during a random search.
The Exomoon is a bullet vibrator, which makes it one of the most petite models you can buy. Its length is 3.46 inches, which is only slightly larger than a real lipstick product.
Furthermore, the tip is 1.32 inches in length and .7 inches in width, giving you the flexibility to explore a range of hot spots.
If you're looking for something lightweight, you'll be pleased with this 40-gram masterpiece.
The manufacturers focused chiefly on its discretionary properties and didn't bulk it up with an arsenal of fattening accessories.
But just because it's small doesn't mean it doesn't pack a powerful punch.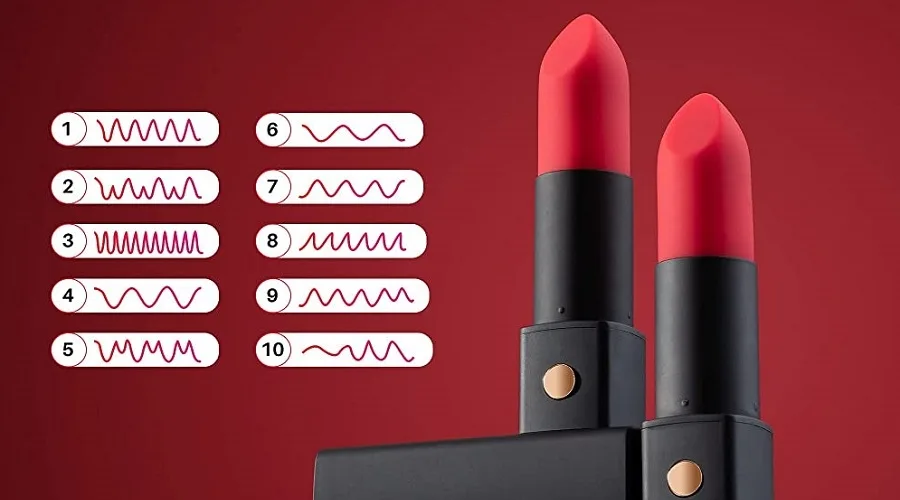 The model comes with three speeds and 10 patterns you can control using a fully functional smartphone app.
It's also waterproof if you like to get wet and rechargeable for future readiness.
If you're a fan of music, you can stay in tune by syncing the model to your favorite erotic hits.
There isn't too much the Exomoon can't do. Hence, it may be the most advantageous option if you like compact models with endless features.
Pros
Designed like a lipstick container
Numerous vibrational settings and patterns
Music mode
Cons
Only one design
You might love it too much
4. Mysteryvibe Crescendo 2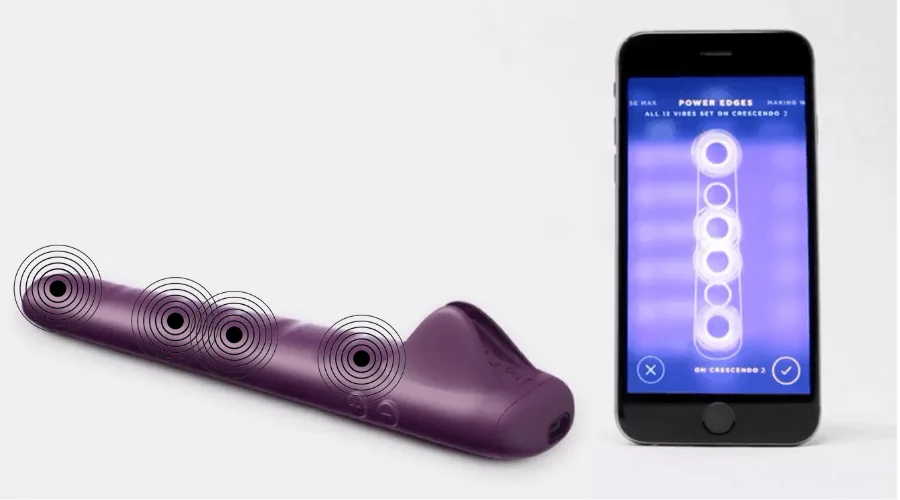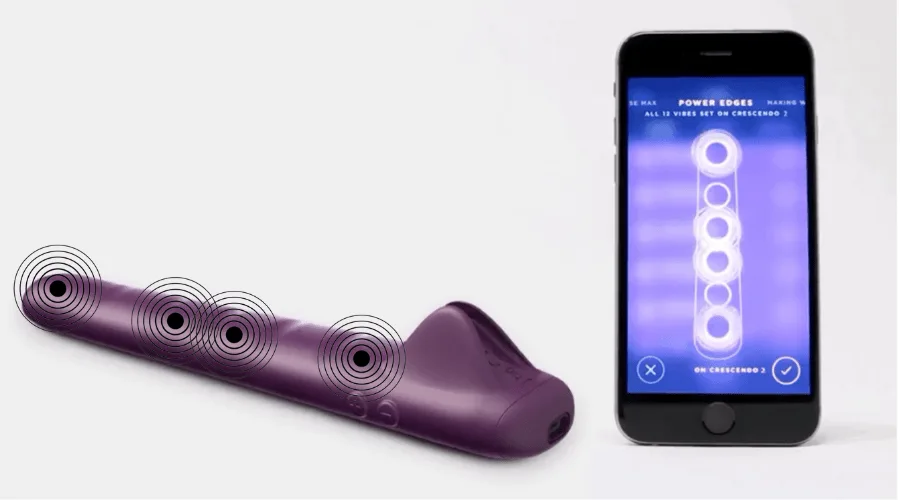 There's no mystery when it comes to the Crescendo 2's infinite flexibility. This device is specially designed for users who want to explore all of their erogenous zones and not just the clitoris.
The model is long, bendable, and ready to pleasure various areas with any one of its six strategically placed motors.
The manufacturers designed it to mimic finger action but with a much softer touch and the ability to fit any person of any size.
This unit is also waterproof and controllable using a mobile phone app. You can take advantage of the app yourself or allow someone else to control the vibrations remotely.
Alternatively, the device comes with easy-to-use buttons if you prefer to operate it manually.
This model is most popular for its bendability and flexibility. Its creators designed it to help you use your imagination and explore new zones and undiscovered pleasures.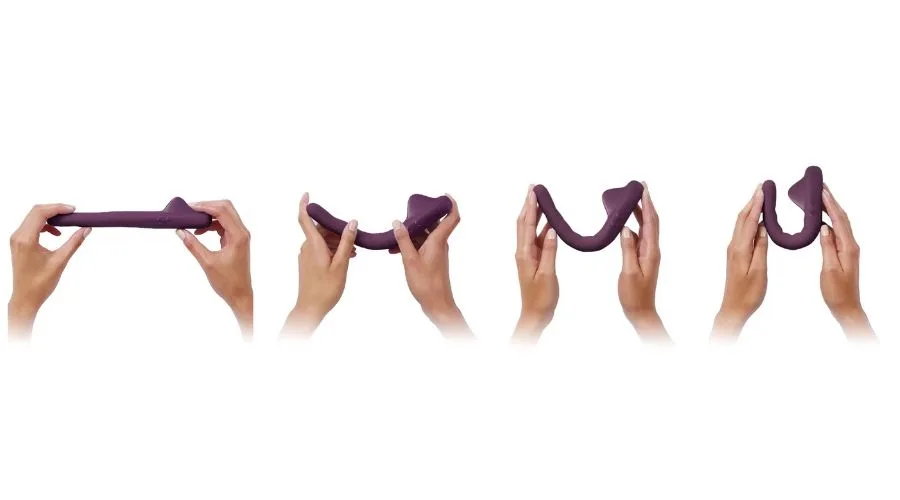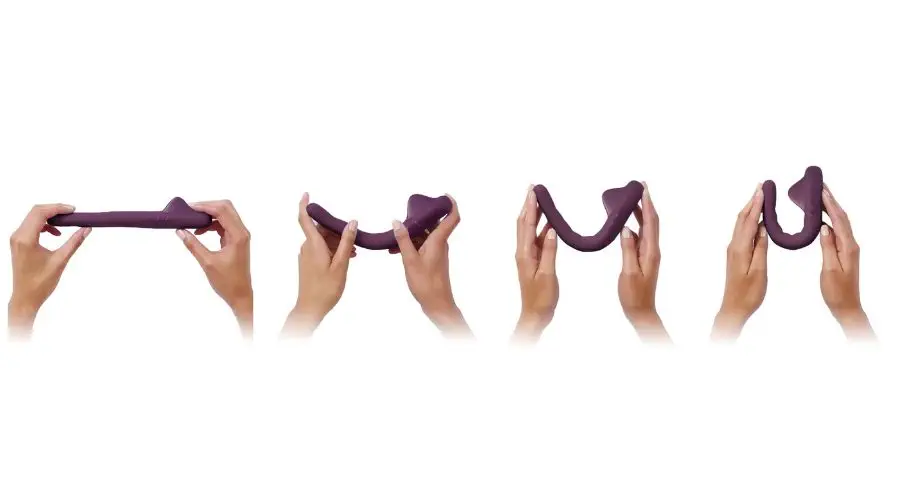 We recommend it if you want to unlock the mysteries of self-satisfaction. You'll certainly never be bored.
Pros
Bendable
Six motors
Reaches numerous erogenous zones
Cons
Bulky
Short Bluetooth distance
It may not be as zesty as other models
5. We-Vibe Chorus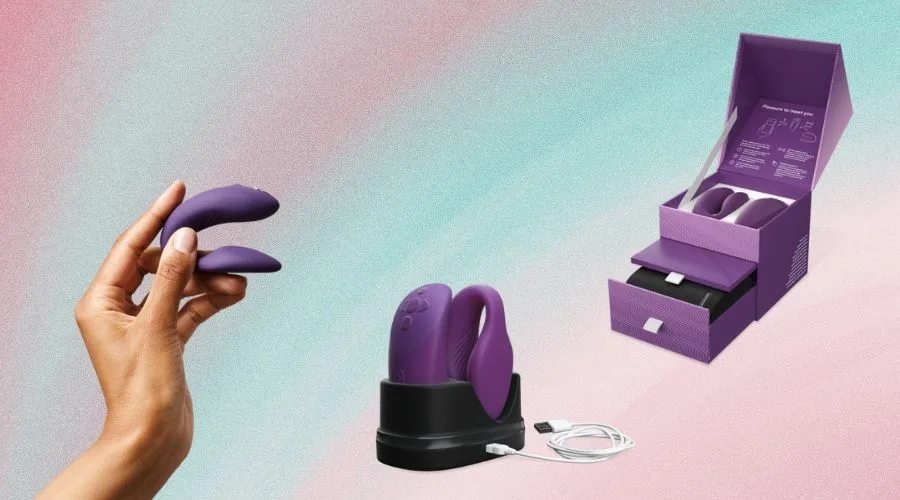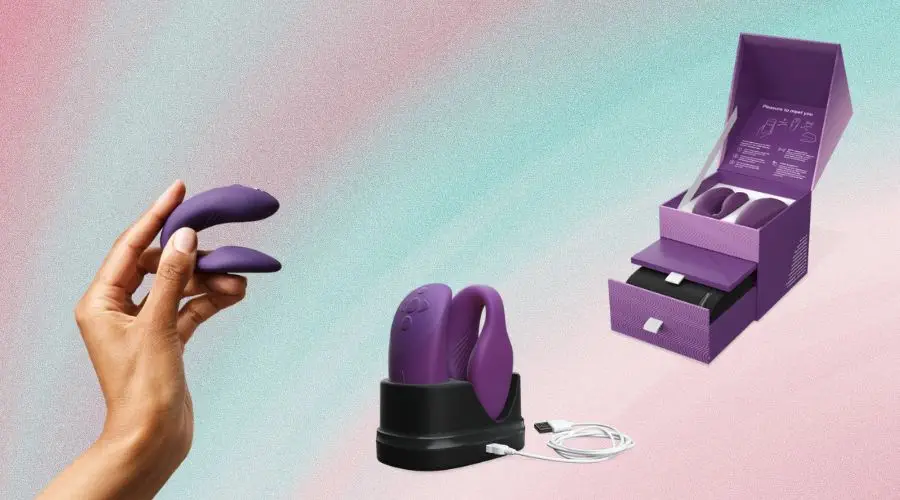 The Chorus is designed to make you and your partner sing together during couples' playtime. It's an international clitoral and G-spot stimulator that also vibrates your partner's genitals.
This option is fitting for couples who want to enhance their intimacy, bond more, or add some spice to their love lives.
Operating the Chorus might take a little getting used to.
One end fits snugly into the vagina to stimulate the clitoris and G-spot, while the other end cups your partner's penis to provide simultaneous arousal.
Now let's talk about the many benefits this model has to offer.
The product uses a squeeze remote for vibrational control and connects to a mobile phone application for additional contract and usage.
It's also waterproof, easy to clean, rechargeable, and has about 10 vibration modes to enjoy.
The We-Vibe Chorus comes in Purple, Pink, Crave Coral, and Cosmic Blue for those who like fashion and artistic designs. Have fun and choose a color that exhilarates you.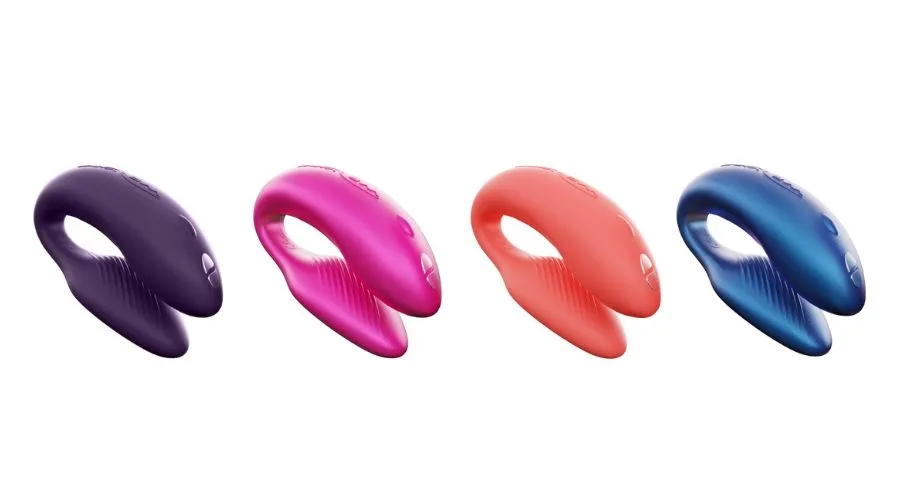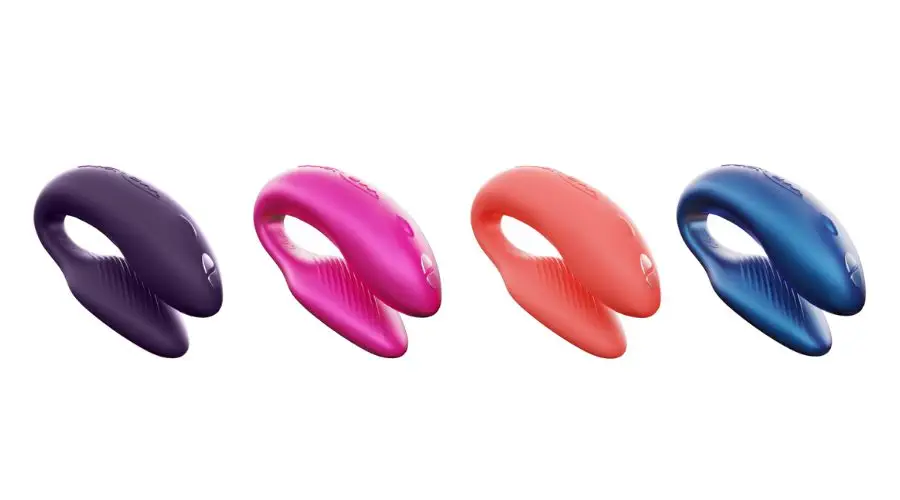 Pros
Great for couples
Wireless connection
Adjustable fit
Cons
A bit pricey
Not discreet
Learning curve
6. Lovense Ferri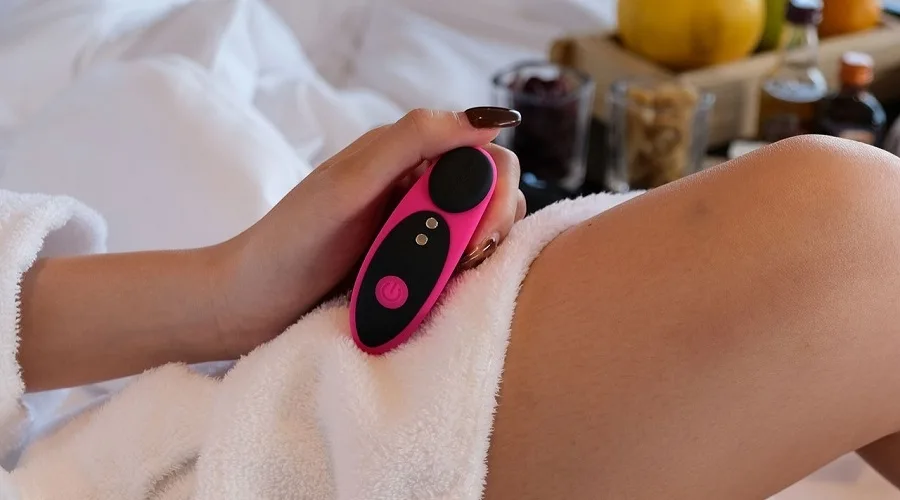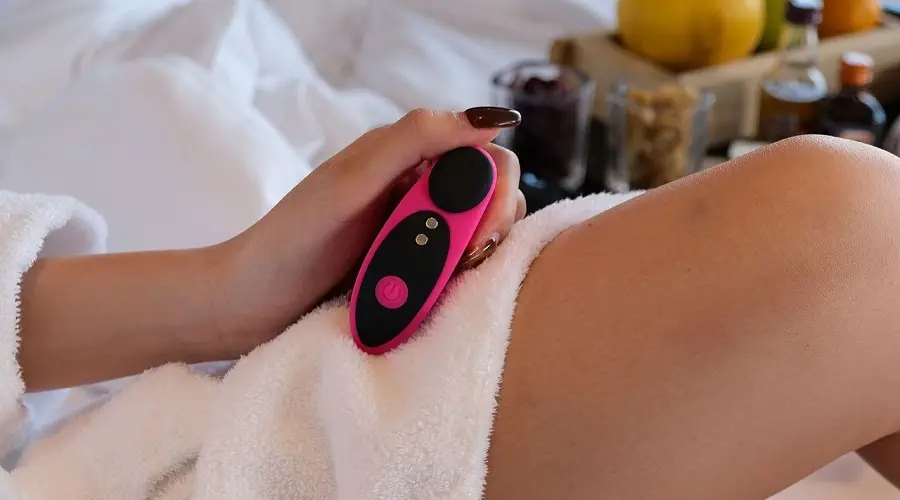 The Lovense Ferri is notably the smallest clitoris stimulator the provider offers.
It's a non-insertable teaser toy you can use discreetly inside your panties or during a private party with your mate.
Its gorgeous Hot Pink color and small size make it hideable enough to keep your secrets private, but its quiet-but-powerful motor can take you to climatic heights.
The most significant benefit of owning a Ferri is that you can use it privately or publicly. You'll have no problem pleasuring yourself while you sit at a local restaurant or movie theater.
The model also connects to a mobile app and uses a Bluetooth connection for long-distance control. Furthermore, you can change the vibration level or activate it by sound.
The Ferri is 2.93 inches in length and 1.06 inches in width, making it pleasantly petite.
Its light 35-gram weight won't ever bog you down when you're out and about or make you feel uncomfortable.
The magnetic clip makes panty attachment quick and easy for discreet neighborhood adventures.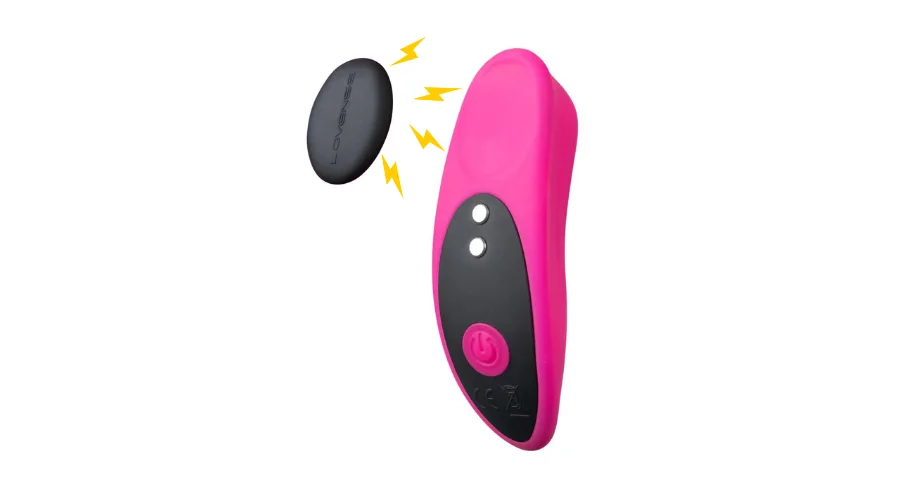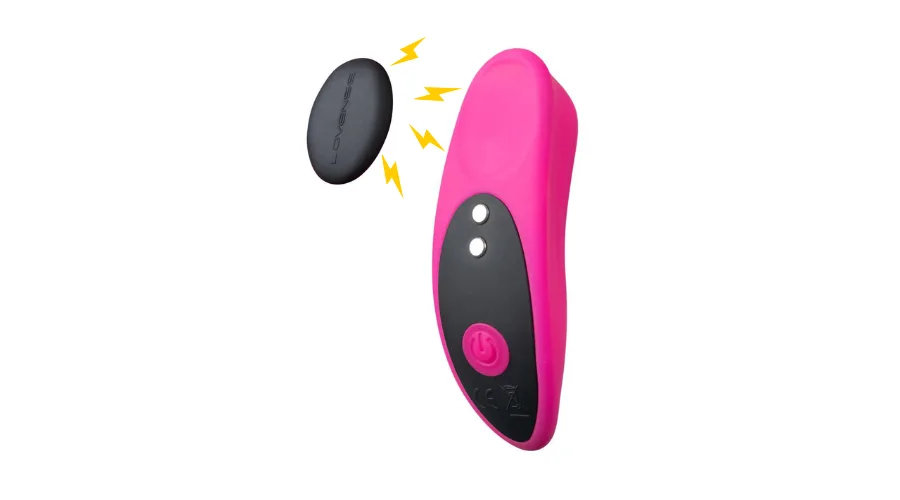 Moreover, you can enjoy three intensity patterns and 10 levels during playtime. Use your mobile phone app or let your partner play with the settings from far away.
Pros
Wearable
Quiet motor
Remote app
Cons
Only sold on the official website
7. Lovense Domi 2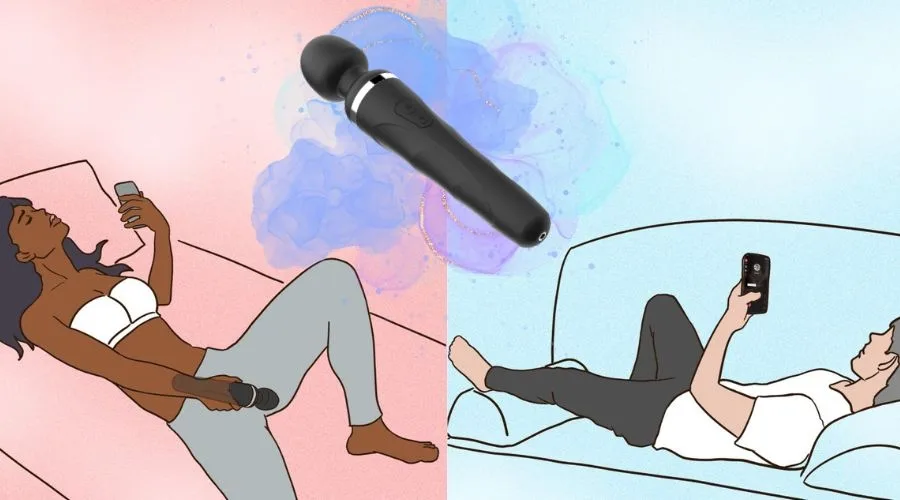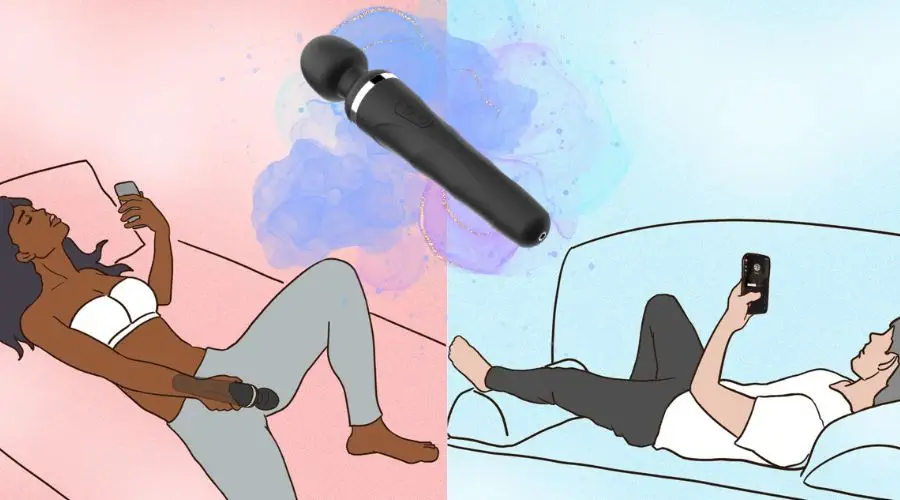 The Domi 2 is a magical wand-type device the creators like to refer to as premium sex tech. The new version has a revamped design with additional features and benefits.
One of the most noteworthy features is its next-generation Bluetooth chip for wireless operations.
This clitoral stimulator and vibrator operates using a flexible and rotating head that's similar to the size and shape of a human penis.
The reinforced neck allows you to take your pleasure in any direction without the risk of breaking the device.
As an extra perk, the unit comes with a light band to give you visual stimulation while you use it.
Other features include water resistance (not waterproof), 3X battery life, and a fully-programmable option via the mobile app.
The device also comes with male and female attachments to add to the pleasure and fun.
The Domi 2 is an excellent choice if you enjoy visual stimulation, smooth-but-powerful vibrations, and flexible play options. However, it's not the most compact option.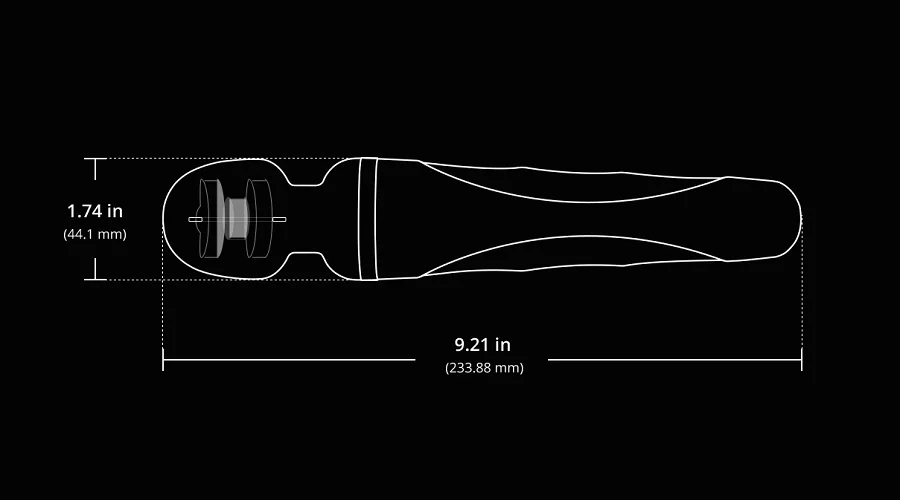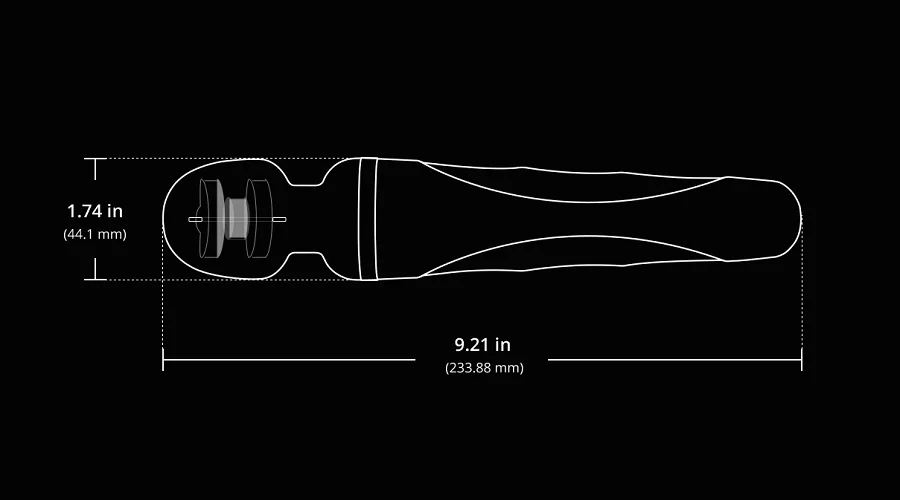 With over 9 inches of length and almost 2 inches of width, it's a bit similar to a microphone. Of course, that attribute could add to its uniqueness and novelty factor if you're an artist.
Pros
Long battery life
Small size
Cool lights
Cons
Not waterproof
A little loud
Attachments are sold separately
8. Vibease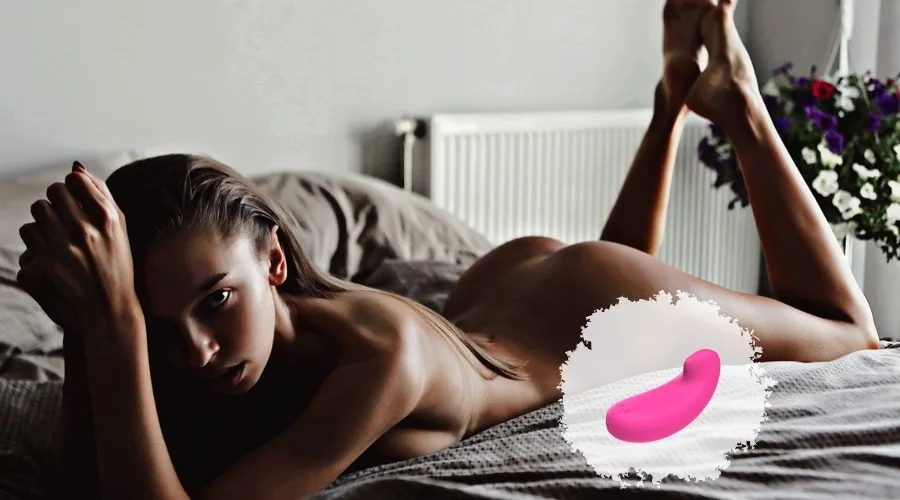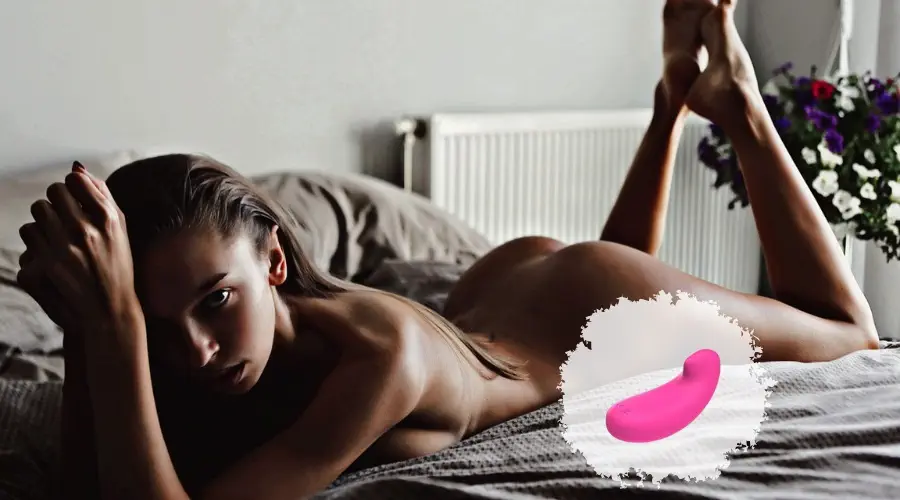 The Vibease creators tend to market it as the world's first smart vibrator.
What's unique about this stimulating product is that it gives users a several-dimensional experience by adding fantasy to their pleasure journeys.
Thus, you can connect it to a smartphone and use the company's revolutionary app to choose a fantasy based on your preferences.
For example, you may fantasize about being with a stranger on the beach. You'll simply choose that story and watch it play while your vibrator adjusts its settings according to the story.
You'll receive clitoral buzzes and pulses of various intensities as your fantasy person touches you, kisses you, or whispers in your ear on the story screen. Now, that sounds like fun.
You can also use this model to enhance a long-distance relationship.
Your mate can operate the controls on the mobile app and touch you during times when you're too far from each other for a physical connection.
Thus, the Vibease can be a great supplement to your Skype sessions or voice chats.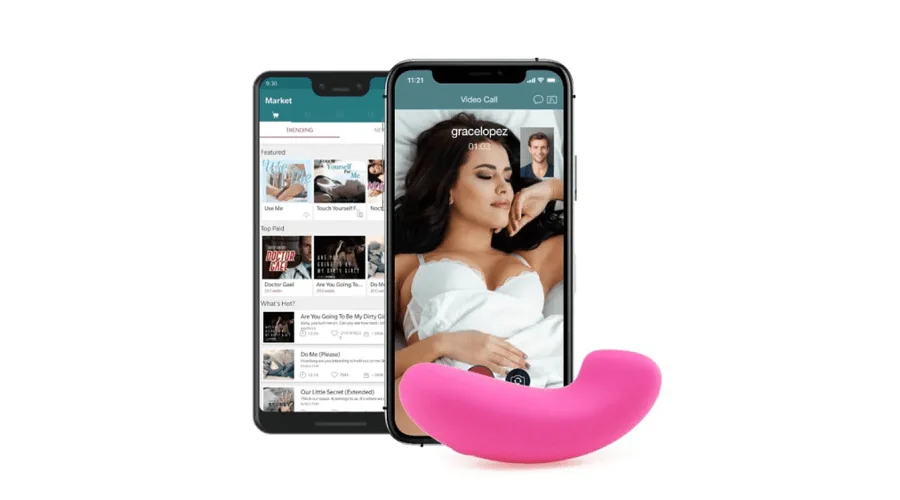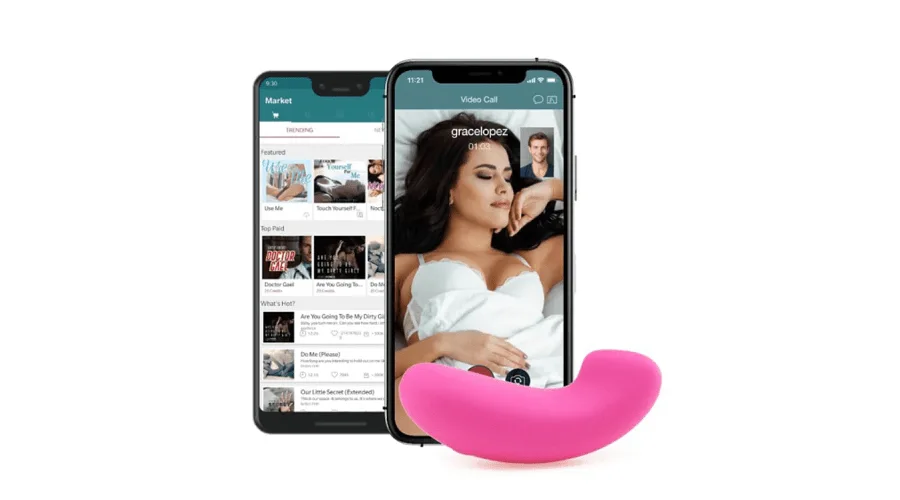 The unit has a soft silicone texture and is completely safe for intimacy. It also has a waterproof casing and a rechargeable battery.
Additionally, it's flexible and can be used as a standalone vibrator if you don't want to use the app to operate it.
Pros
Wearable
Suitable for long-distance relationships
Rechargeable battery
Cons
Short battery time
App use requires internet connectivity
9. We-Vibe Moxie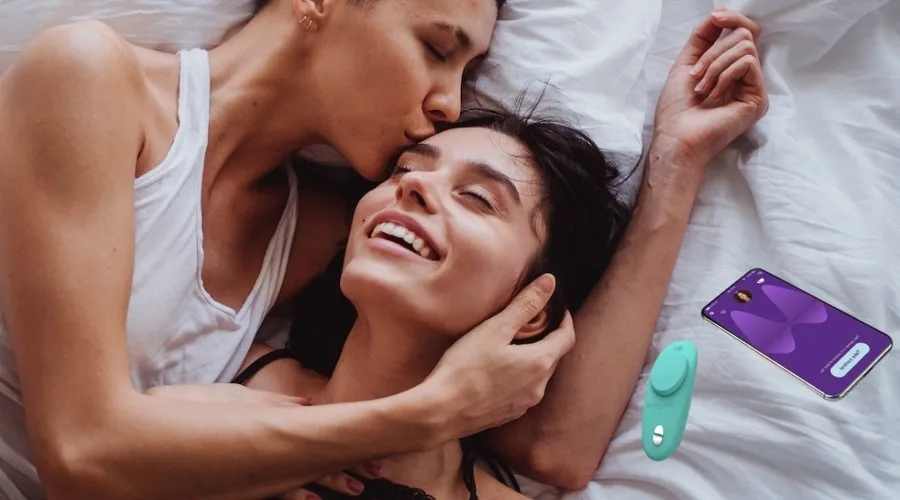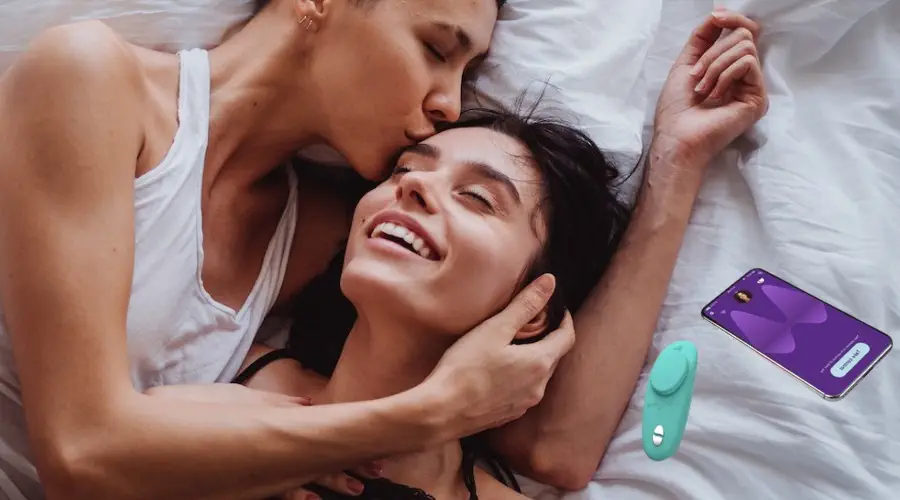 The We-Vibe Moxie is another adorable wearable clitoral stimulation device that comes in an alluring Aqua or alternative Satin Black color.
Its small size and magnetic abilities make it perfect for secret self-pleasure at any time.
The Moxie has some features that many of the other devices don't have. One of them is its hypoallergenic construction.
It contains no latex components and is free of phthalates and BPA. Therefore, you can use it confidently without worrying about skin irritations in sensitive areas.
The device is also Bluetooth-friendly and completely controllable with a smartphone or its original wireless remote.
Furthermore, you can enjoy 10 vibration modes and fun in the tub because of its waterproof feature.
The Moxie is incredibly compact and can fit in your pants discreetly. It's 3.62 inches long and 1.40 inches wide, making it a great panty companion for pleasure anywhere.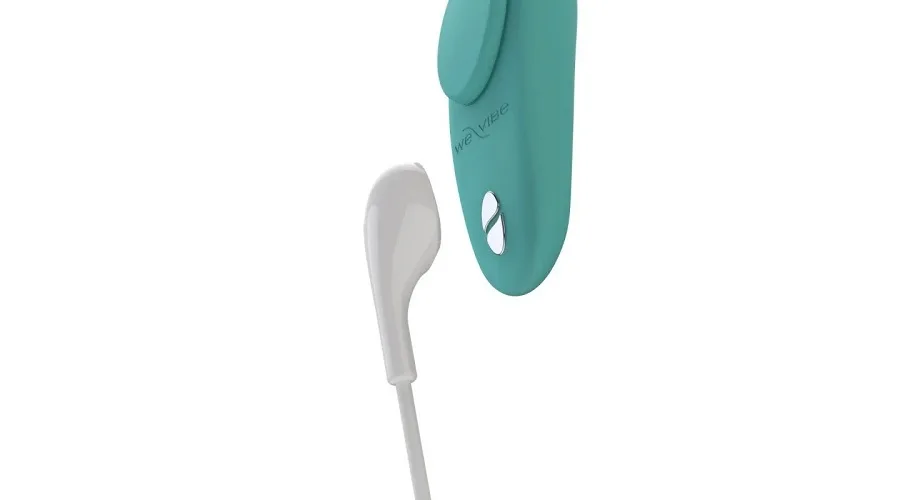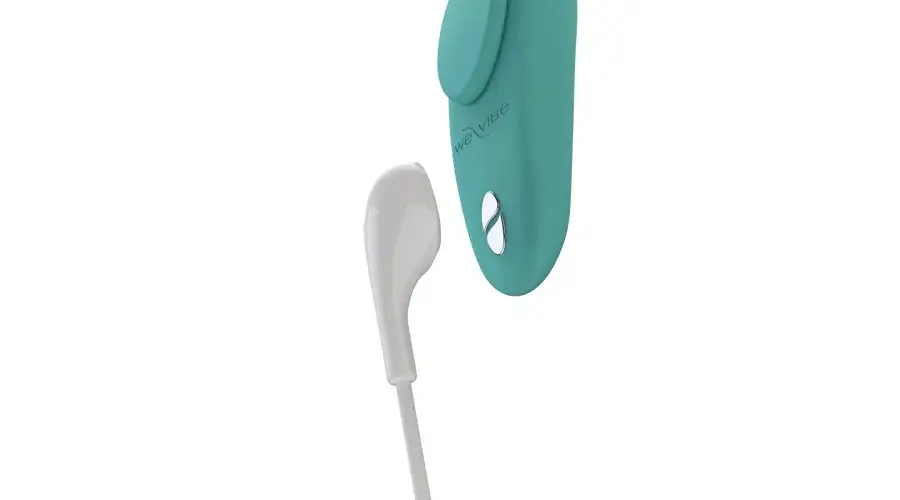 Charging the unit is a breeze because of its USB charger and lithium polymer battery. It has a quick 90-minute charging time, which is much faster than that of most other devices.
However, its two-hour run time isn't nearly as long as some other models.
Pros
It can be controlled from anywhere
Discreet
Attractive design
Cons
Connectivity issues
Short run time
May not stay in place
10. Lelo Gigi 2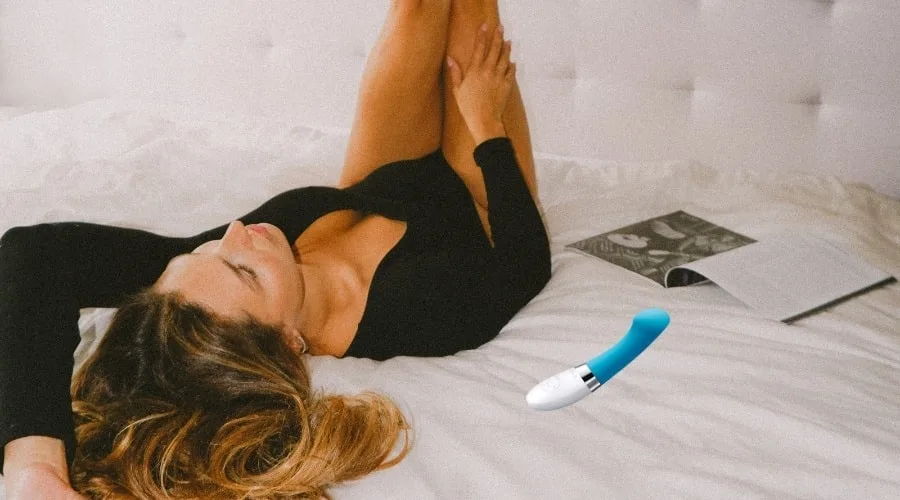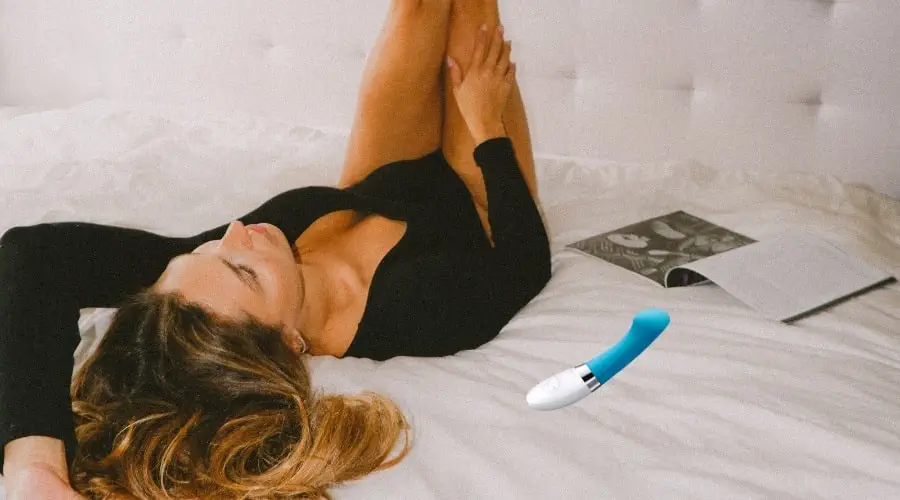 The Gigi 2 G-spot massager is one of the best-selling products on the market. The model has a sleek, strategically curved design with a flat tip to hit your G-spot precisely.
If you're a fashion buff, you'll also appreciate the color options available. Choose from options such as Purple, Pink, and Aqua to personalize your experience.
The original Gigi vibrator was almost perfect, but the manufacturers decided to ramp up the power to present a stronger device.
Hence, they went back to the lab and designed the Gigi 2 model to have twice the original device's power. You don't need to look much further for maximum vibrations.
The Gigi 2 only requires two short hours of charging time to provide you with four hours of endless pleasure. It's quite possibly the fastest-charging device in that aspect.
The device is easy to use, as it has two control dials to adjust the five vibration settings and patterns. It's also crafted from body-safe materials and is hypoallergenic.
Furthermore, it comes with an antibacterial case so that you can store it when you're not using it.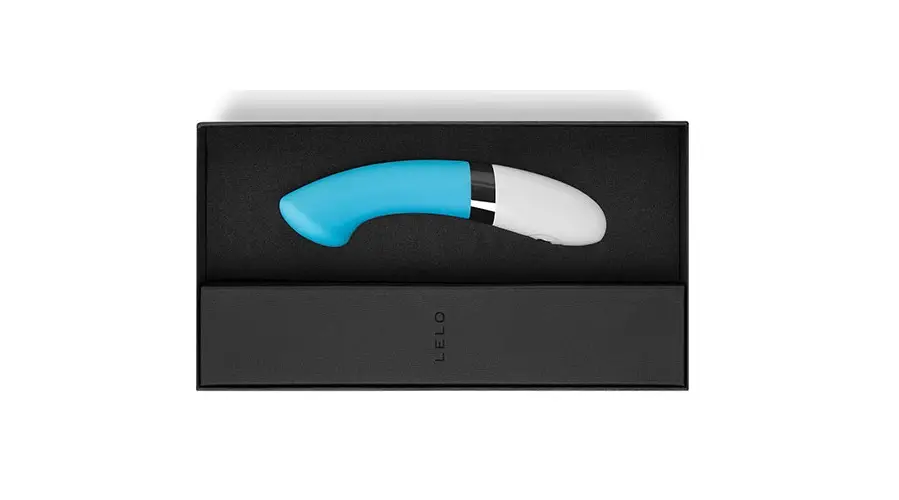 This model might be right for you if you're a fan of "water sports," as it has a completely waterproof construction and has been tested for functionality.
Pros
Attractive design
Easy to use
Classy and discreet
Cons
Not a Bluetooth device
Limited settings
11. Dame Products Eva II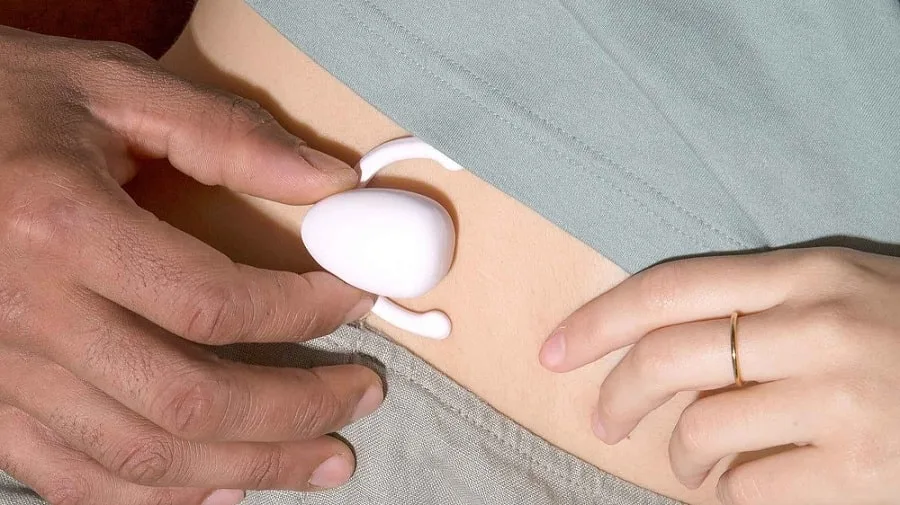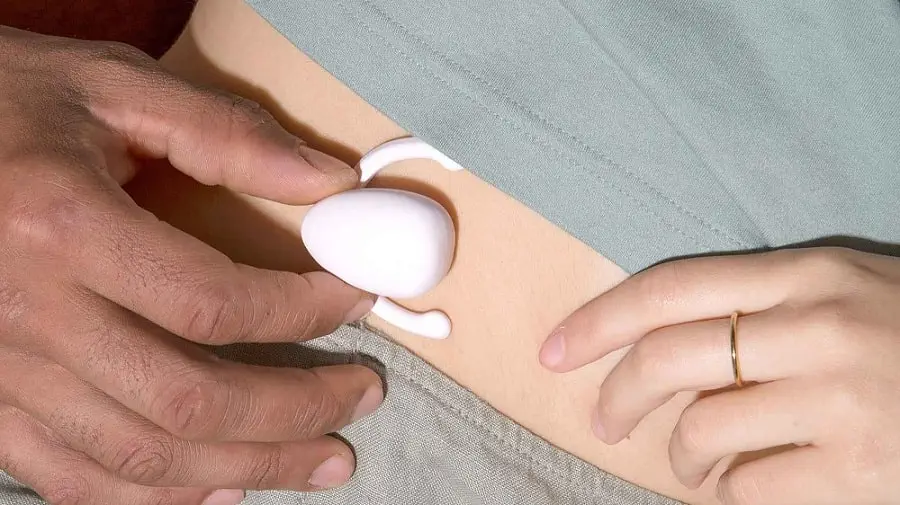 The Eva II is a couple vibrator you can also use for solo adventures. It has a uniquely compact design and comes in four colors: Ice, Fir, Quartz, and Papaya.
It also has an opening for a single finger to help it stay in place.
The Eva II is crafted of medical-grade silicone to give you a soft but sturdy feeling. It also has a waterproof feature for late-night bathroom adventures and beachside romances.
The motor has three settings on it that you can adjust at will, and the package includes a charging case so you can keep it charged and ready to please you.
The model comes with flexible wings you can secure under your lips to help keep it in place, and you can use it solo or take advantage of its shared features.
Pros
Waterproof
Three motor speeds
Couples-friendly
Cons
Not many speed selections
Loud
May not stay in place
Things to Consider When Buying a Clitoral Stimulator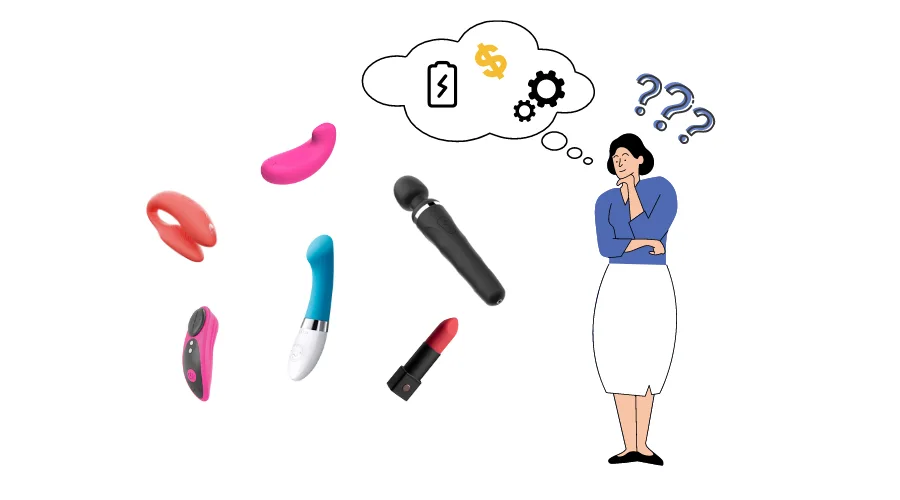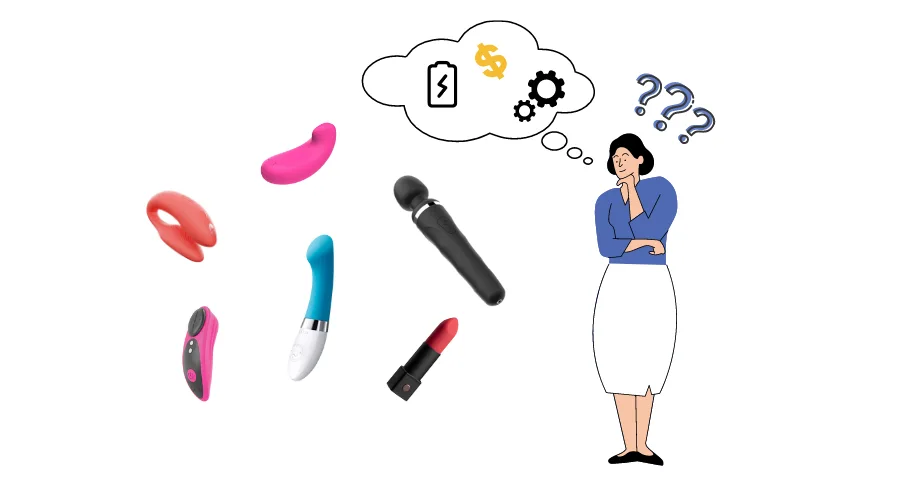 You should never shop for a clitoral stimulator half-cocked (pun intended). Instead, think long and hard about what you desire most in a device.
These are some of the top aspects you should consider before you start your journey to find the perfect match:
1. Pricing
Your budget should always be the first thing to consider before purchasing any product.
You don't want to buy a cheap buzzer that'll break down in the middle of your tinkering session, but you don't want to break your bank either.
Do yourself a favor and do some calculations to see how much money you have to spend on "personal recreation."
You can then filter your search and base it on your spending limit. How much is your pleasure worth?
2. Design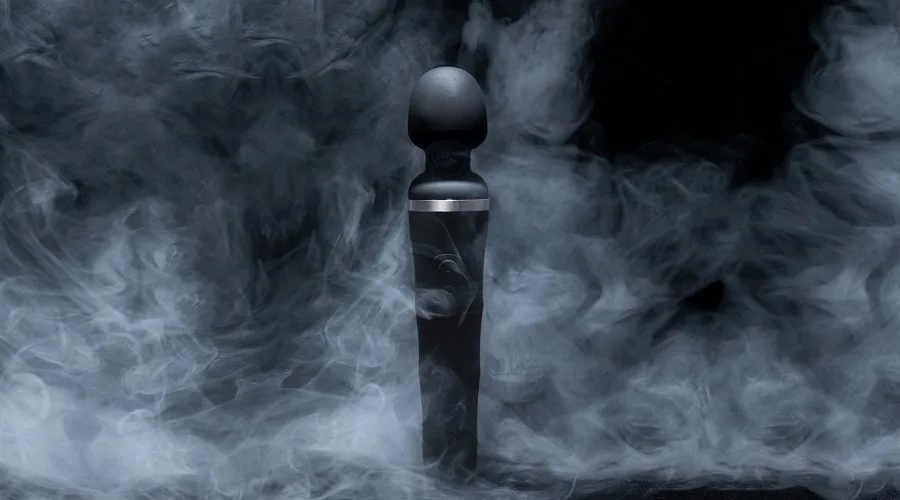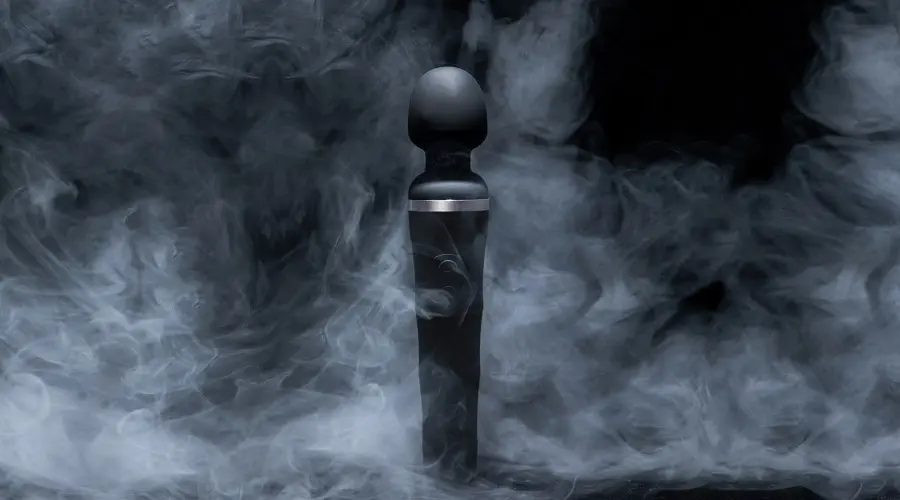 Product design is another vital factor to consider.
Clitoral stimulators come in all shapes and sizes, from human-like length and girth to small bullet-shaped devices that will take you to paradise and back in fewer than 20 seconds.
Which do you prefer? Ask yourself that question and whether you want your device to have fun colors or a unique design.
3. Settings
Think about the options you want for settings.
Would you like your device to have more than one speed? How about Bluetooth capability or dual motors?
Perhaps you want something that attaches to your panties, or you may prefer to control your toy with a mobile app.
By listing your requirements, you'll have an easier time linking up with the best products for your needs.
4. Charging Capacity/ Battery Life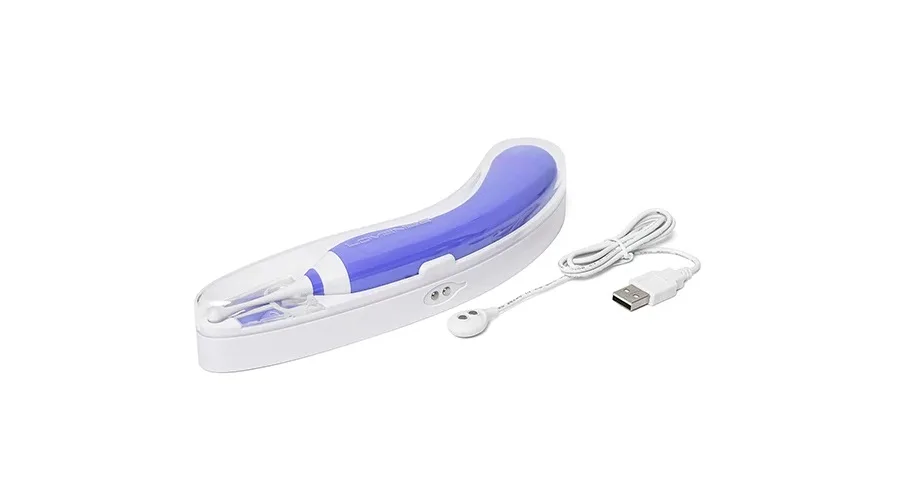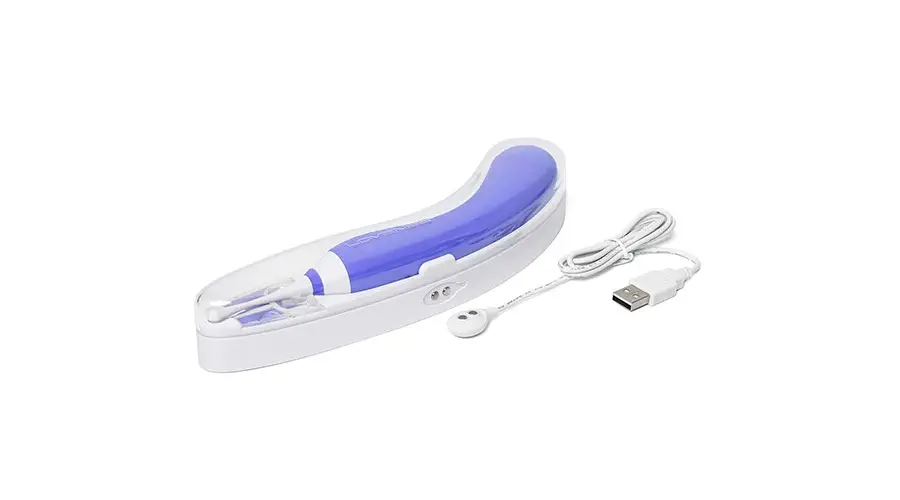 The charging capacity is one thing to review when you select a stimulator. Think about whether it's battery-operated, has a standalone USB charger, or something else.
You'll also need to research several models to find one that lines up with your lifestyle.
For example, you might prefer to own a versatile device you can charge in your home or car with a USB.
Battery life is a vital factor to ponder as well. You'll want a clitoral stimulator that can go the duration if you intend to use yours more than just a little bit.
Generally, vibrators and clitoral stimulators can last between two and four hours on a single charge.
Some models offer much longer operational periods, however. The charging time is another factor to think about.
You won't want to wait for your device to charge for 16 hours if you're a fan of instant gratification.
The magnificent news is that plenty of products have much shorter charging periods. You can tailor your search to find quick-charging options.
5. Portability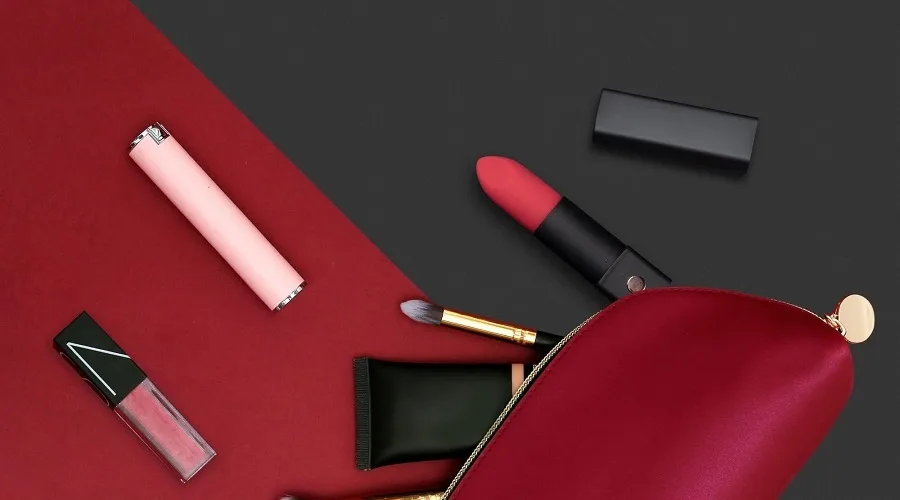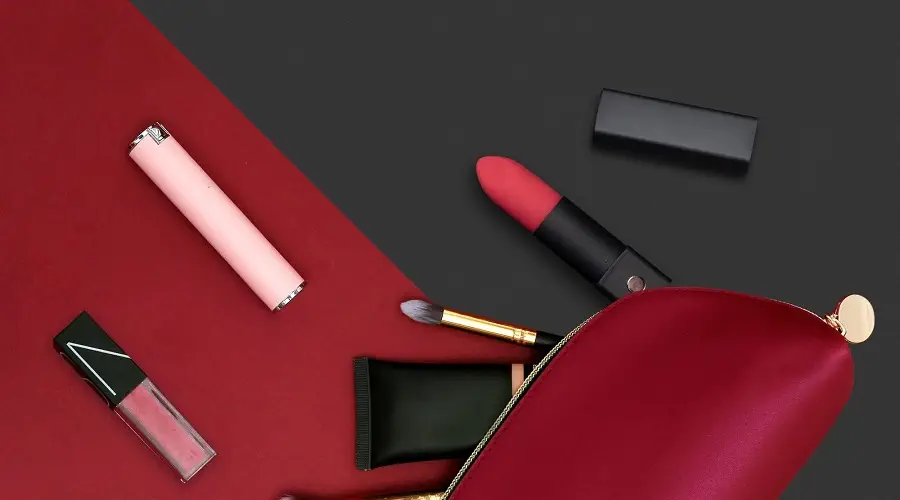 The more portable a G-spot device is, the more discreet your usage will be. Some products have a greater element of portability than others.
Think about your percentage of travel and how much you will need to bring your item with you on business trips and other ventures.
Do you get a thrill from getting away with doing naughty things in public? If so, you'll need to choose a discreet option from the list.
Many modern devices are wearable, meaning that you can attach them to your underwear so that no soul but you will know they're there.
You can have as much excitement as you desire with a magnetic device while performing everyday activities.
Think about how refreshing it can be to eat at a restaurant or sit in a meeting while you pleasure yourself.
6. Game Rules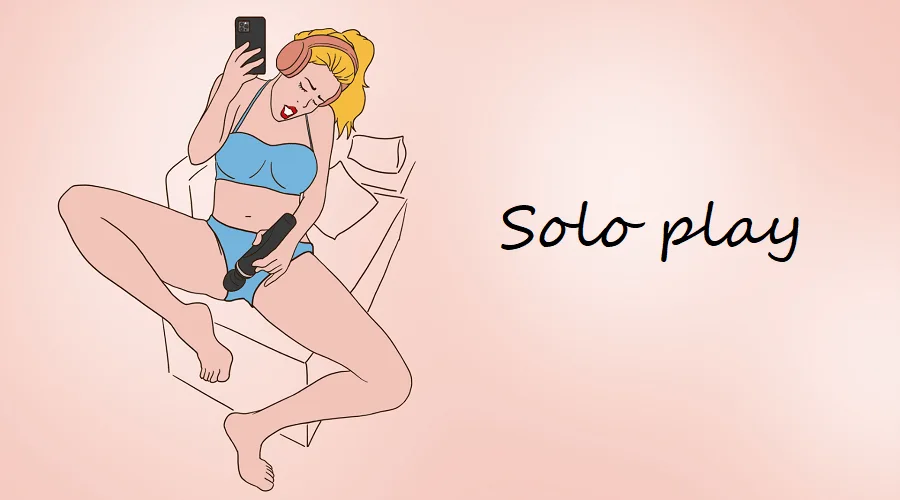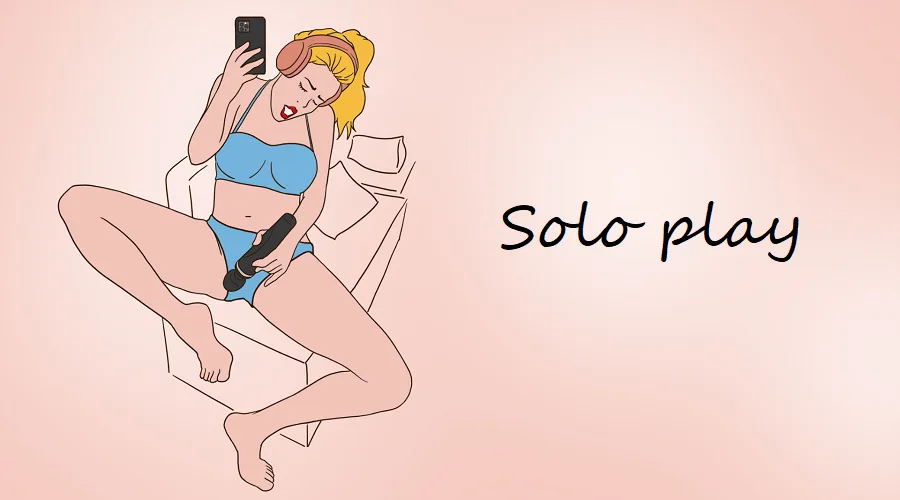 How do you intend to use your clitoral stimulator? Will you have personal private encounters, or will your sex parties be for more than one individual?
The way you intend to use the product will determine what type of item you purchase.
For example, you will search for a vibrator with two ends if you want to get tickly with another person.
7. Motor Strength
Your goal should be to purchase a product that will give you a toe-curling experience. Motor strength will play a massive role in the amount of pleasure you get during your sessions.
Some devices have multiple motors with numerous strength settings. Therefore, you may want to search for a feature-rich model.
8. Cleaning Ease
You'll need to pay close attention to the cleaning instructions and the ease at which you can sanitize your device.
Some units are easily cleanable, while others might have more extensive procedures. Specific models aid the cleaning process by using antibacterial casing.
Be sure to read all the descriptions and select a model you can sanitize with ease.
9. Accessories and Extras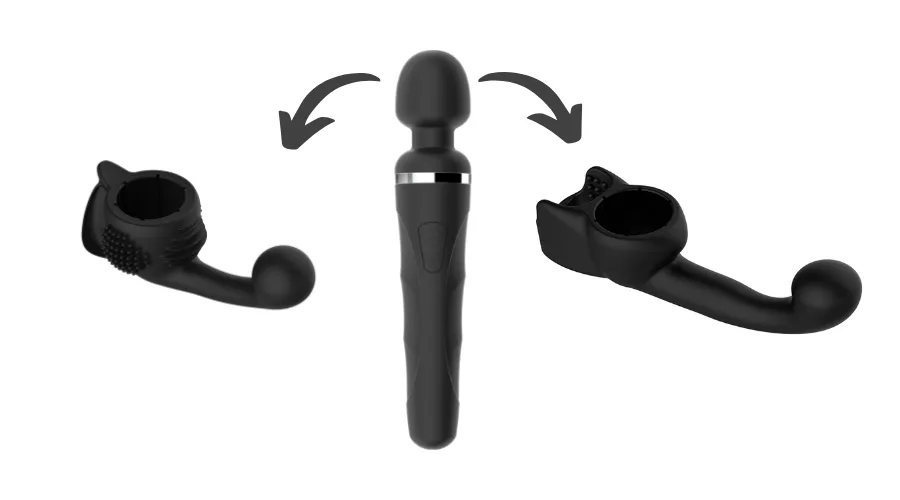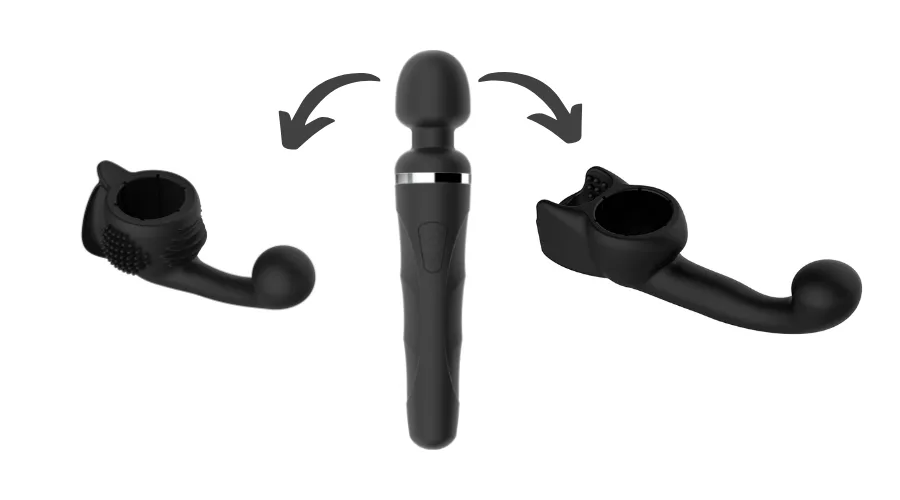 One aspect that makes one unit more favorable than another is the number of accessories that come with it.
Perhaps you desire special attachments that can diversify your experience. Maybe you want a product that comes with a carrying bag or a Bluetooth dongle.
You might want a model that comes with various tips to allow you sexual creativity.
You'll need to consider those factors and list them to ensure that you get the type of package you desire.
10. Storage
Storage options are a special feature that might interest you as well. Some items come with storage boxes and carrying pouches that keep them safe when they're not in use.
Write that down on your list of desired attributes if it's important to you.
11. Consumer Review
Shopping for an item without reading the consumer reviews is similar to denying yourself some of the most vital product information.
Take the time to compare devices and read what others have to say about them.
You'll find comments about their ease of use, comfort, and perks that will help you reach the most beneficial decision.
When using rating numbers, you should keep in mind that no product is perfect. However, items with more than three stars out of five are generally safe to purchase.
You can feel secure about buying something that has more than six out of 10 stars as well.
Decide what you want in these categories first, and your shopping experience will be much easier. You'll be able to pick the perfect item from the list above in no time.